The little farm of the gaudina, The Heart on the Paw : respect for the environment !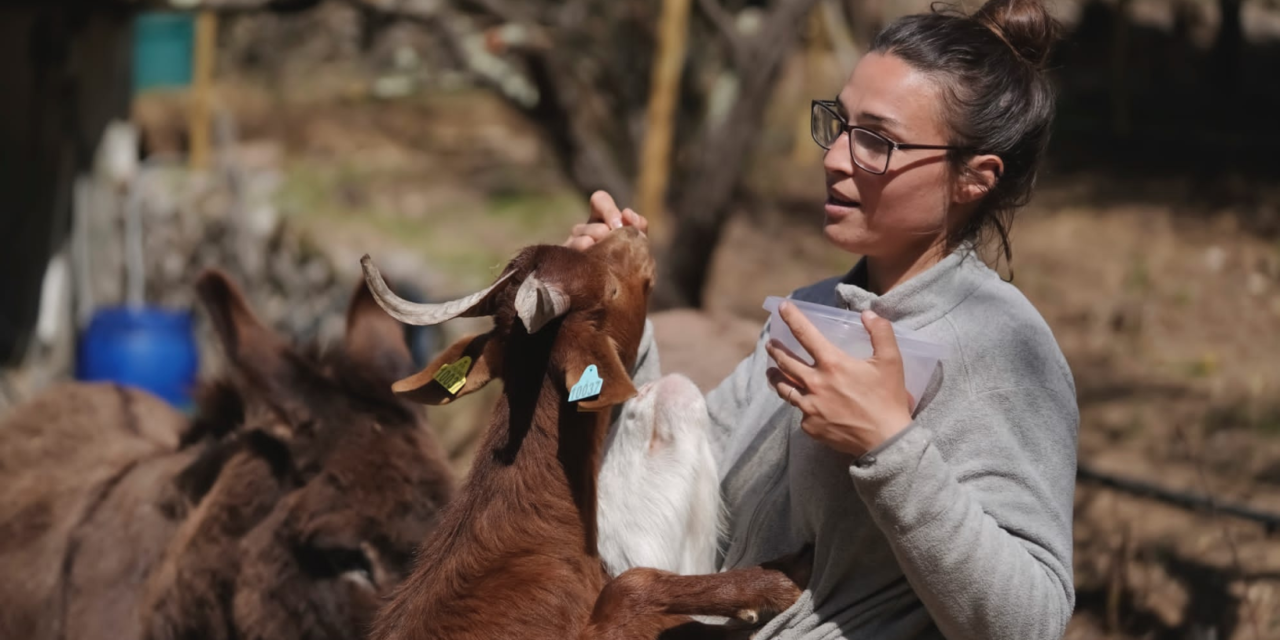 Located in the Alpes-Maritimes,The little farm of the gaudina is a place of happiness and tranquillity. Respect for nature and animals is the guiding principle of Sandy and Julien Quinson, the managers of this educational farm. Their objective: to transmit this love of the environment to all those around them.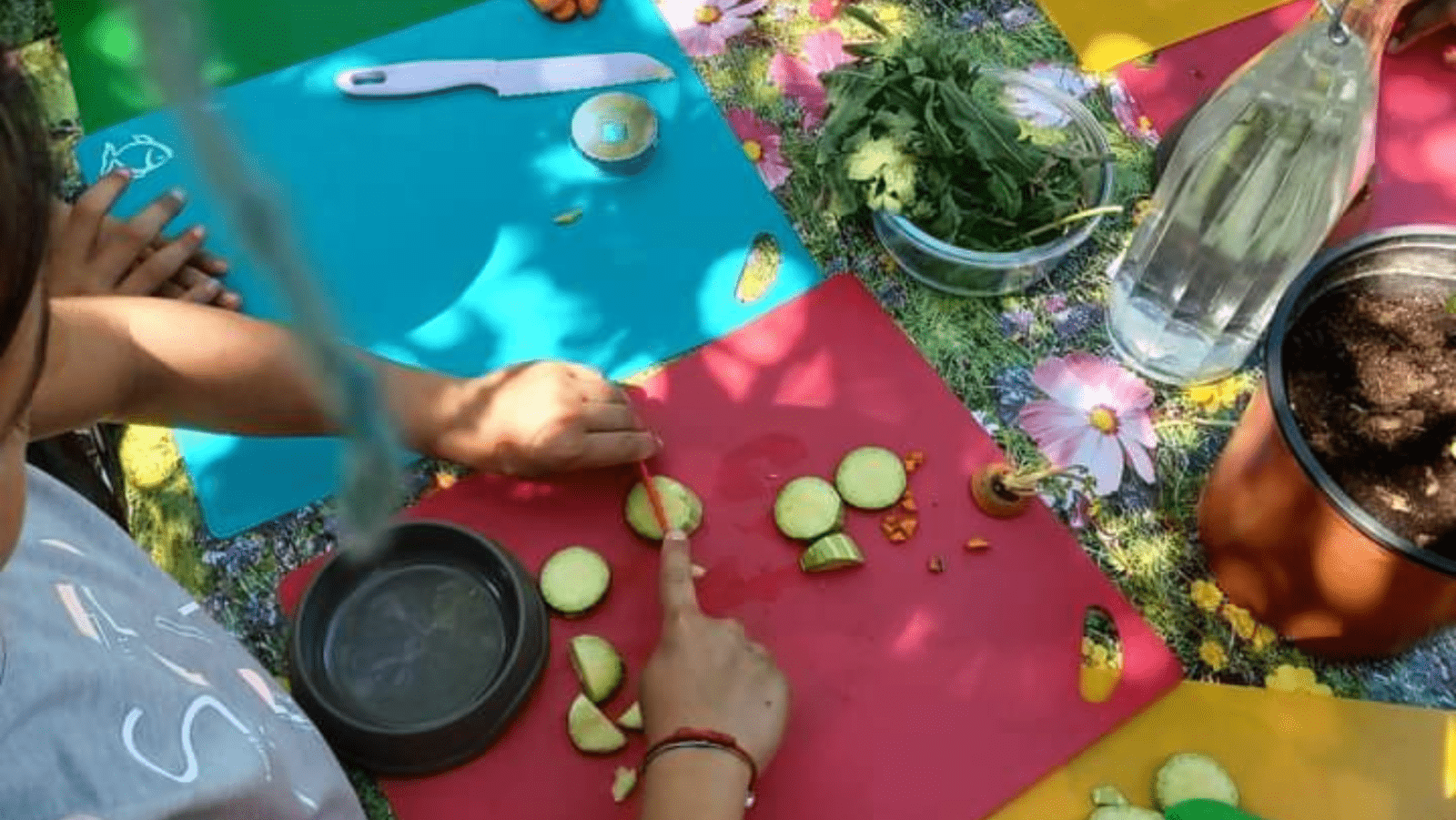 The little farm of the gaudina : A desire to reconnect with nature 
It all started a year ago. Tired of a fast-paced lifestyle, Sandy Quinson quit her job in the restaurant business to concentrate on what really matters: her family. For Sandy, it was essential to take a break from her professional career. To take time to breathe and enjoy those irreplaceable years with her two daughters. A break that allowed her to reorientate herself. After obtaining a childminder's licence, Sandy was able to fully develop her skills in early childhood and thrive. 
The family then moved to the small village of Sospel. Sospel is a small village of 3800 inhabitants in the hinterland of Menton in the South-East of France. When they arrived in their new home, Sandy and Julien felt the desire to reconnect with reality, nature and animals. Life at home became punctuated by the development of their little farm: vegetable garden, guinea pigs, goats and donkeys flourished on this little slice of heaven. 
And everything followed quickly. Sandy felt the need to share this connection with nature and the animal world. She trained in animal mediation. This form of gentle therapy consists in creating a link between animals and humans. It allows to alleviate other more medicated therapies. Sandy became a zootherapist and carried out numerous therapy sessions with a diverse public: nursing homes, ESAT (establishment for help via work), IME (educational medical facility), structures for young children and socio-cultural centres! 
A graduate of the AGATEA institute in Colmar, the only institute able to provide state-recognised training, this young Frenchwoman is well aware of the benefits of animal mediation. These animals specially chosen, desensitised and educated for this form of therapy, have become real partners for Sandy.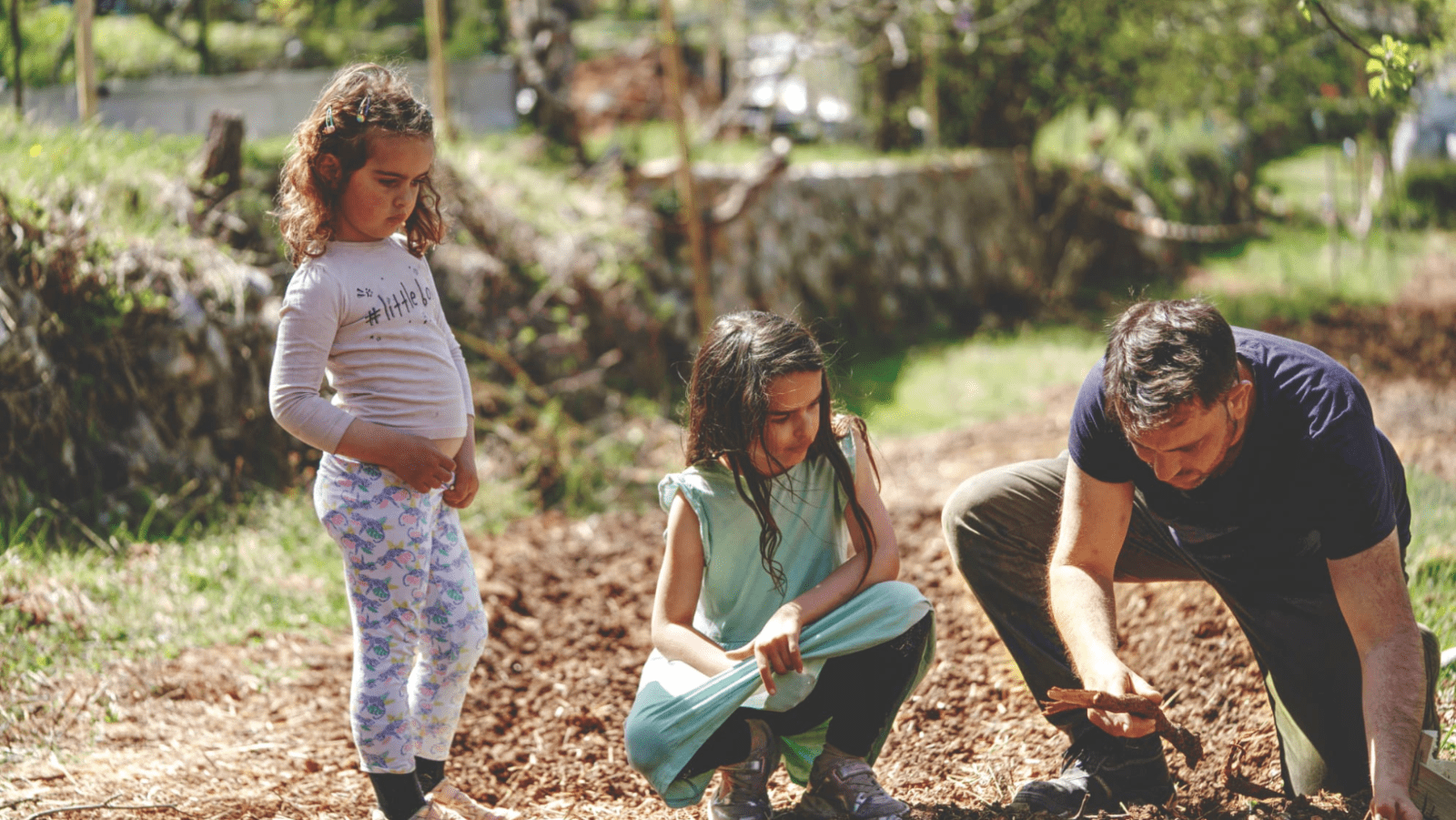 The little farm of the gaudina : An educational farm like no other
Sandy is the first to say that we have a lot to learn from animals. Without any ability to speak, they have learned to communicate and create powerful and lasting bonds. And everyone can benefit from this! Sandy works mainly with children but she wants to share the effectiveness of animal therapy with everyone in need. And the results are quickly visible. The time spent with the animals gives many visitors a sense of purpose in their lives. 
Sandy has also made it her mission to teach the next generation about our place on this beloved planet. As a nature lover, she regularly organises school visits to the farm. Children are invited to observe and understand our impact on the earth in a playful and optimistic way! The programme includes learning about the origin of vegetables, fruit, meat and dairy products, interactive workshops with the animals and a little work in the vegetable garden.
If there is one thing that Sandy wants to pass on to her daughters, and to anyone else who is lucky enough to visit her at the little gaudina farm, it is a sense of humility. Our land requires a lot of attention, patience and kindness. Sandy learned this lesson by being around animals. This contact with nature has allowed her to refocus on the essential things in life. 
And this transmission works! The children who visit the small farm of La Gaudina are fully interested in Sandy and Julien's project. A few months ago, a class of CM1 had prepared a song representing the farm and its values. The next generation is picking up where she left off.
The little farm of the gaudina : A small farm with big ambitions 
This vision of respect for the environment is increasingly shared by many French people. The association Le Cœur Sur La Patte is growing and spreading its happiness and joie de vivre. Recently invited to the agricultural festival in Sospel, Sandy will also soon visit the village boarding school to spread her knowledge and joy! 
She also specialised in PECCRAM: A program designed to learn about the behaviour of dogs and prevent accidental biting. Indeed, respect for nature also involves learning how animals, and dogs in particular, communicate. After all, they are living beings with limits like the rest of us.
Respect for our environment: this is the conducting thread that reflects the values of Less Saves The Planet. So don't hesitate to take a break. Take a breath and take the time to reconnect with nature.
And if you're in the area and don't have any ideas for your child's next birthday party, Le Cœur Sur La Patte organises birthday events. Get ready for a fun afternoon, surrounded by adorable little hamsters and guinea pigs!
To find all our news, find us on Instagram and on our Twitter account.
We publish daily on our social networks so that you can be up to date every day. You can also share our content on your own networks from the options at the bottom of the page!
See the article on THE SECRET OF A FULFILLED TEAM ACCORDING TO CHEF VINCENT MAILLARD
The preservation of clean water and access to it for all is at the heart of Less Saves The Planet's commitments. You can now read Chapter 4 SAVING WATER AND THE EARTH from our book Less Saves The Planet available for free. The entire book is also available on our website.
See you soon for our next article!