CHEF GÉRALD POIRIER HOW TO MAKE YOUR TEAM HAPPY, RESTAURANT LE PRINCE DE GALLES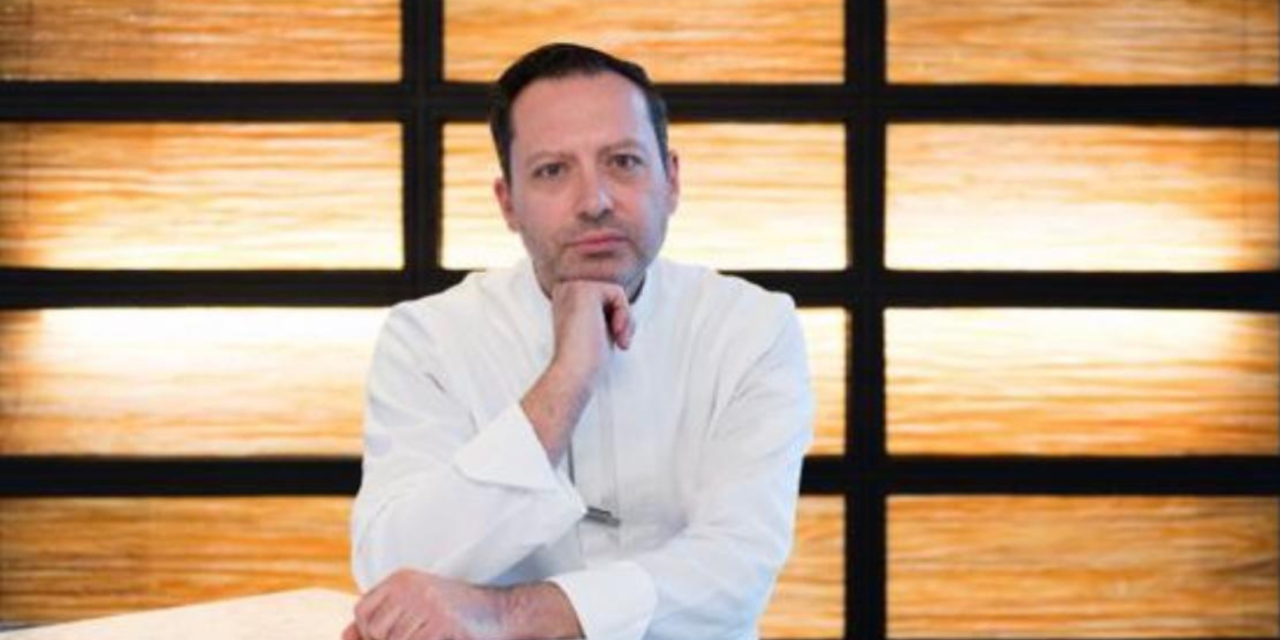 FOR CHEF GÉRALD POIRIER, COOKING WAS AN OBVIOUS CHOICE. SINCE THE AGE OF 6, THE WORLD OF GASTRONOMY IS SOMETHING THAT IS DEEPLY CLOSE TO HIS HEART. TRAINED AT THE PARIS HOTEL SCHOOL, CHEF POIRIER FOLLOWED A COURSE IN CULINARY AND RESTAURANT MANAGEMENT. AFTER THIS CAP, GÉRALD POIRIER BECAME A CHEF AND GAINED EXPERIENCE. CURIOUS, THE CHEF LIKES TO DISCOVER NEW THINGS AND NEW PEOPLE! A senstional AND CONSTANTLY EVOLVING CAREER, CHEF POIRIER NOW GIVES US HIS SECRETS FOR HAVING A FULFILLED TEAM.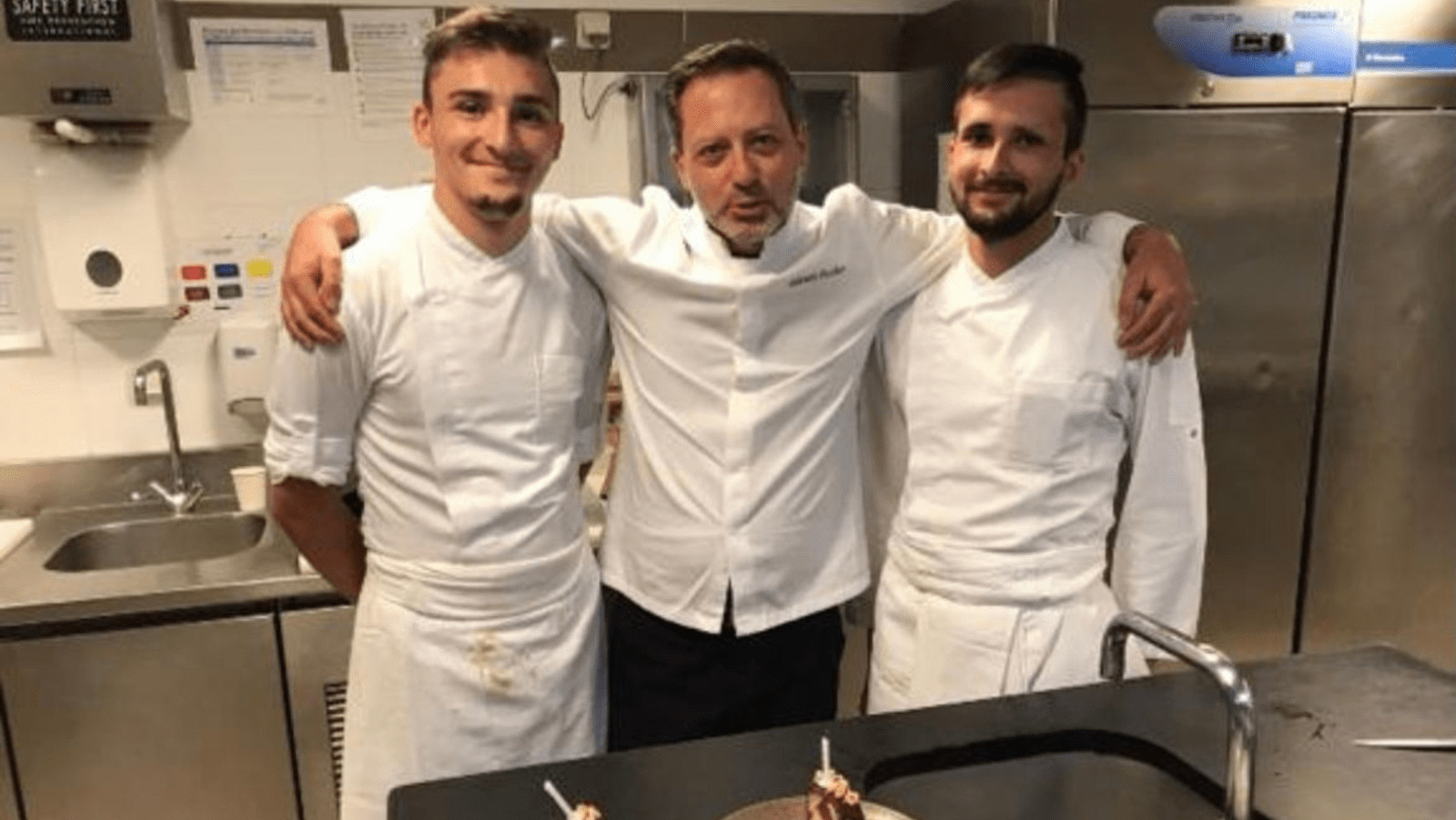 A LOOK BACK AT THE SURPRISING CAREER OF CHEF GÉRALD POIRIER
After graduating from the Hotel School in Paris, Chef Poirier entered the world of work, still in the Paris region. He left France for a few years for Switzerland and then the Caribbean. A Chef eager to learn new culinary techniques. 
On his return to France, Gérald Poirier joined the Relais Château Le Manoir de Gressy as a commis. 7 years later, he became Assistant Chef. An impressive evolution in the image of the Chef's ambition!
Gérald Poirier began his career as Chef de cuisine in 2011 for the Air France Salon La Première with Alain Ducasse. Interested in the international scene as always, the Chef wished to share his dishes with thousands of passengers! He stayed there for almost 2 years before becoming Chef de Cuisine for Parisian boats. The Chef is not afraid of a challenge as he managed 5 boats and a bistro. 
After one year, the Chef left the boats for the Marriott International in Paris. For 3 years, Chef Poirier was responsible for the kitchens of two 4-star hotels: culinary repositioning, culinary restructuring but also of the teams, creation of a « take-away » pole, a culinary programme with animations, events and parties. Chef Gérald likes movement, speed and change. These are essential qualities in the kitchen. 
In 2019, the Chef settled down and became Head Chef for the prestigious Hotel Le Prince de Galles in Paris on the Avenue George V. And it is within this dazzling place that the Chef trains and coaches his teams. A brigade that would follow him to the ends of the earth. But how does the Chef create such a unifying work environment?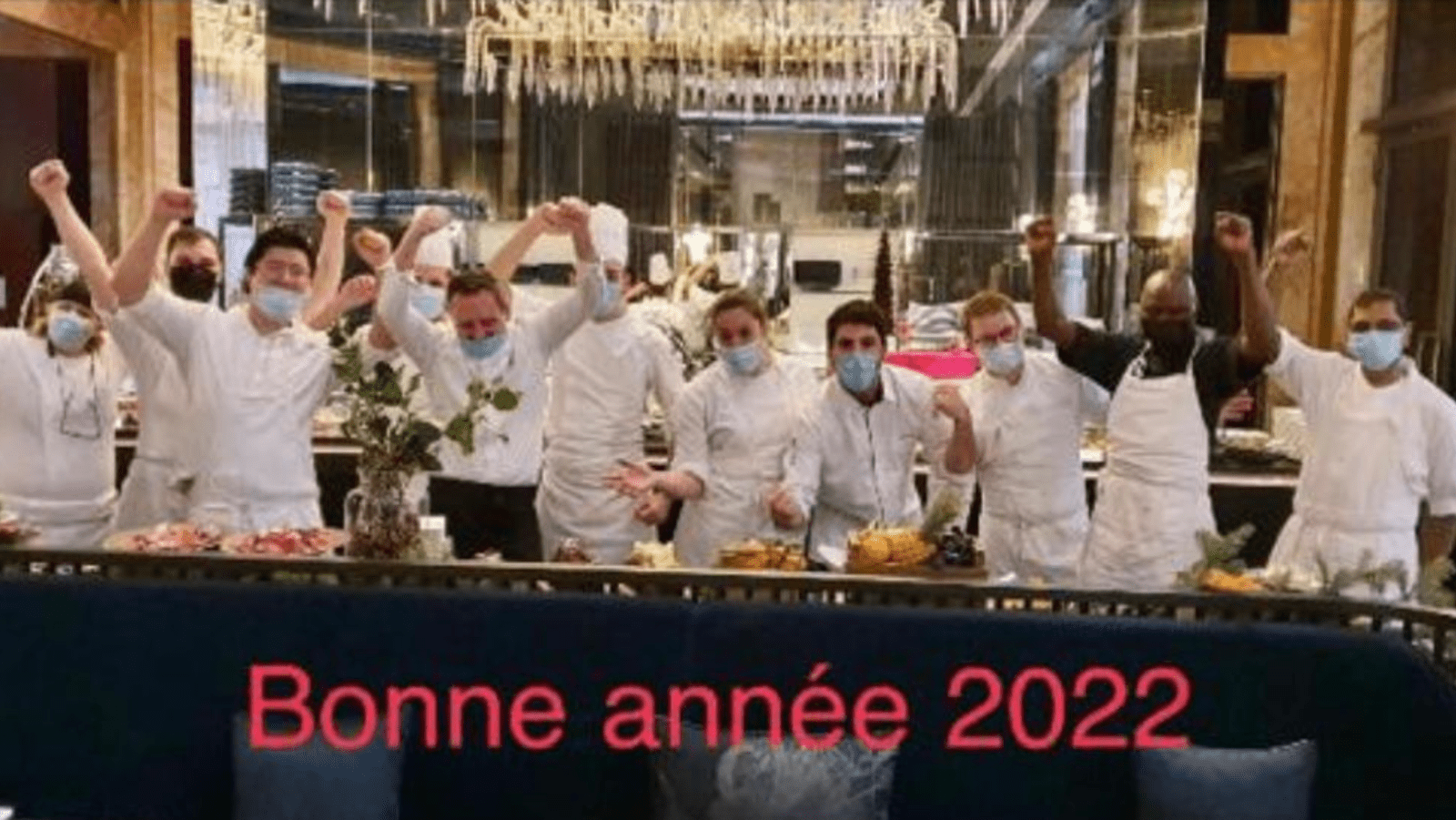 CHEF GÉRALD POIRIER'S SECRETS FOR A FLOURISHING TEAM
The recipe for a happy and united team is based on 4 ingredients according to the Chef. Fairness, shared moral values, support and the boomerang effect.
Correctness
The Chef is the first to say it: cooking is a team effort. Without his team, it is difficult to achieve his culinary vision. It is therefore essential to be fair with his brigade. The ups and downs of life require you to be attentive to the needs of your team. Rigour is necessary in large kitchens such as those of the Prince of Wales, but one must know how to find a balance. A brigade is a human organism after all! You have to treat everyone equally.
Sharing moral values
A good manager, according to Chef Gérald Poirier, also means ensuring that his team shares the same moral values. And for this, the Chef sets an example: he listens to his employees and always shows kindness. For Gérald Poirier, it is essential to share these values so that his teams can develop and progress professionally. In return, his cooks and the rest of his team repay him with the quality of their work.
The boomerang effect
This environment of fairness and support touches and wins over every member of Chef Gérald Poirier's team. The lucky ones who have had the opportunity to work with the Chef are very grateful. Some have stayed with him and others have left to explore new horizons. But many return to work for the Chef. Their reason? They all miss this working environment where respect for each other is the foundation of the Chef's cooking.
You now have Chef Gérald Poirier's secrets for federating your teams and making them happy and motivated! 
Hôtel Prince de Galles
33 av George V, 75008 Paris 
01 53 23 77 77
To find all our news, find us on Instagram and on our Twitter account.
We publish daily on our social networks so that you can be up to date every day. You can also share our content on your own networks from the options at the bottom of the page!
See the article on ANTS, NATURAL PESTICIDES
The preservation of clean water and access to it for all is at the heart of Less Saves The Planet's commitments. You can now read Chapter 4 SAVING WATER AND THE EARTH from our book Less Saves The Planet available for free. The entire book is also available on our website.
See you soon for our next article!