Zeta shoes : Recycled and vegan sneakers made of grapes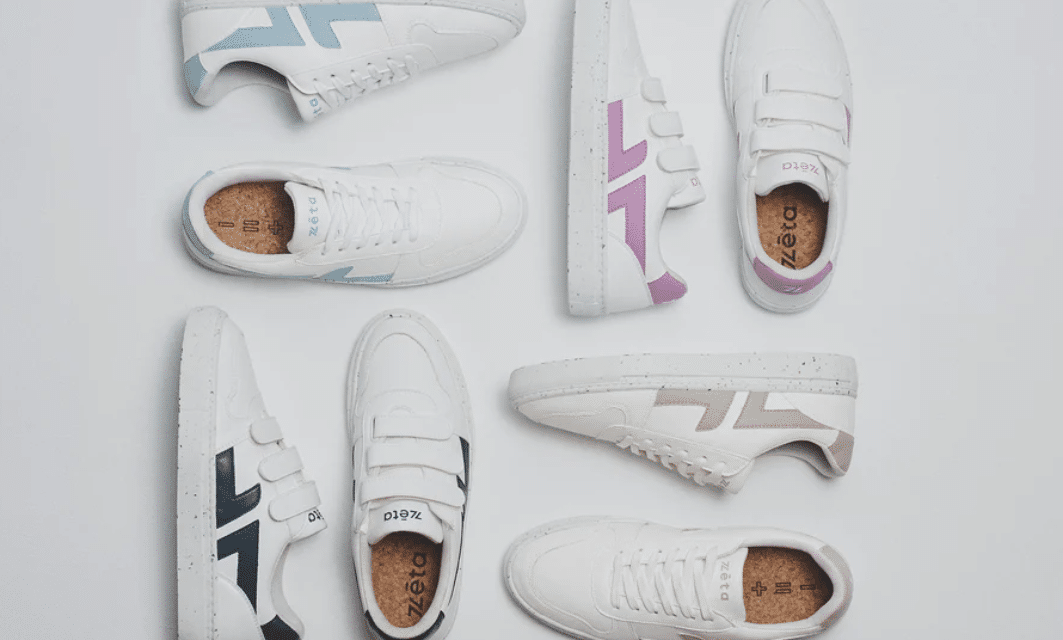 Being fashionable and protecting the planet go hand in hand thanks to this innovative company! Their concept is to design and create sneakers, in different styles, good for the environment! Indeed, these are first recycled and made of grape… Don't wait any longer to discover the vegan idea of the day, discover it now with Zeta Shoes!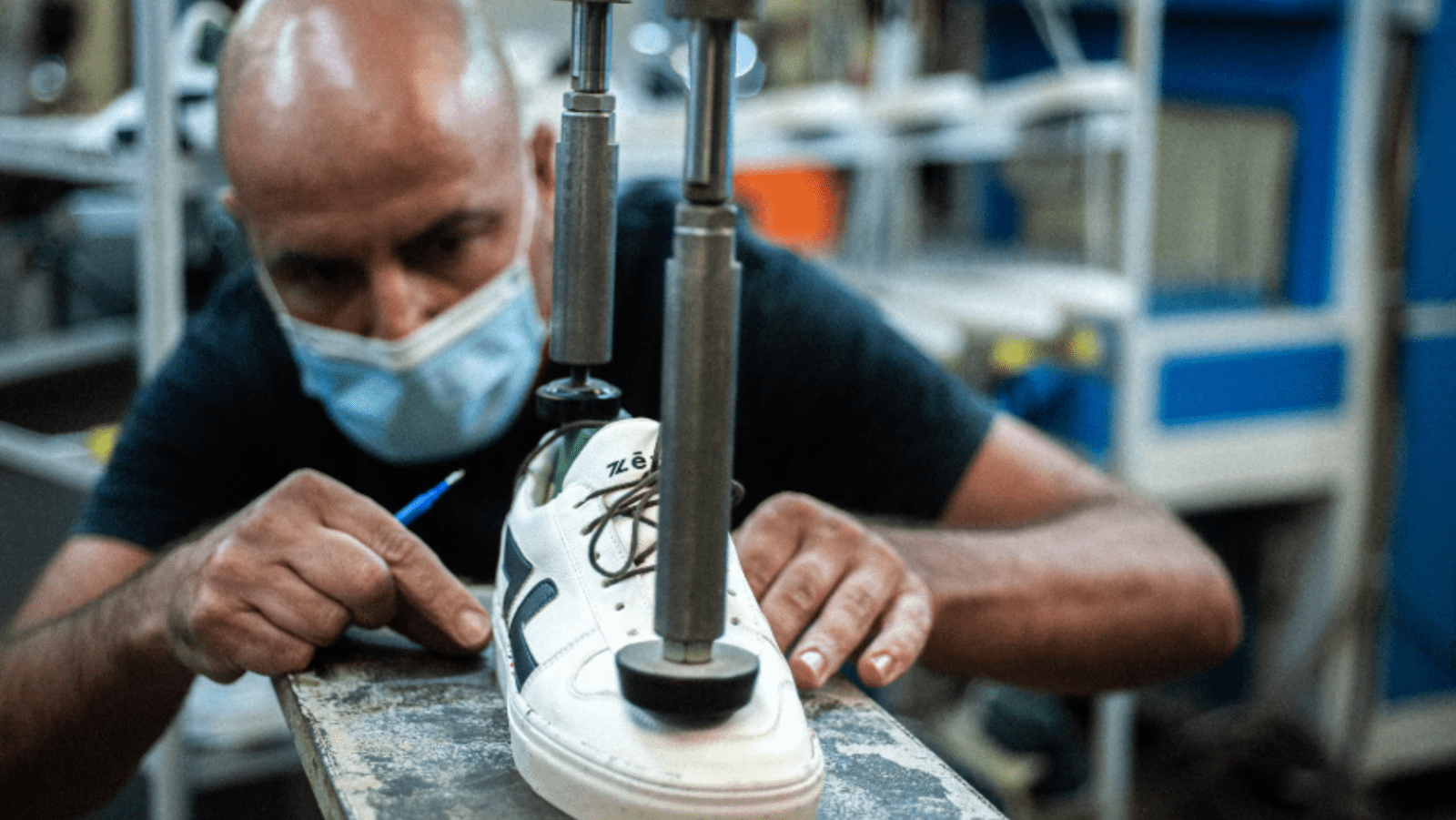 An idea made with respect by hand since 2020
Laure, Founder of the Zeta Shoes concept, started from an observation: In France, less than 20% of shoes and textiles are recycled. Zeta Shoes allows you to take back your Zeta (sneakers) for free and to recycle them thanks to their partner Gebetex. 
But Zeta Shoes does not only act on an environmental level, but also with respect for mankind. They realised that 70% of the world's trainer production is still made in Asia, using highly polluting materials such as tanned leather, plastic and polyester. Textile workers work in very difficult conditions for a few dollars a month. In addition to reducing the environmental footprint, they also want to fix the social footprint. 
In 2020, they therefore set themselves the challenge of deconstructing this industry by proposing a collection of trainers entirely designed from reclaimed, vegan and recyclable materials, while having a totally transparent approach. Indeed, for this company, knowing how our shoes are made changes everything. Take the step to buy shoes that respect animals, the planet and its people. 
So what does Zeta Shoes use to create its shoes?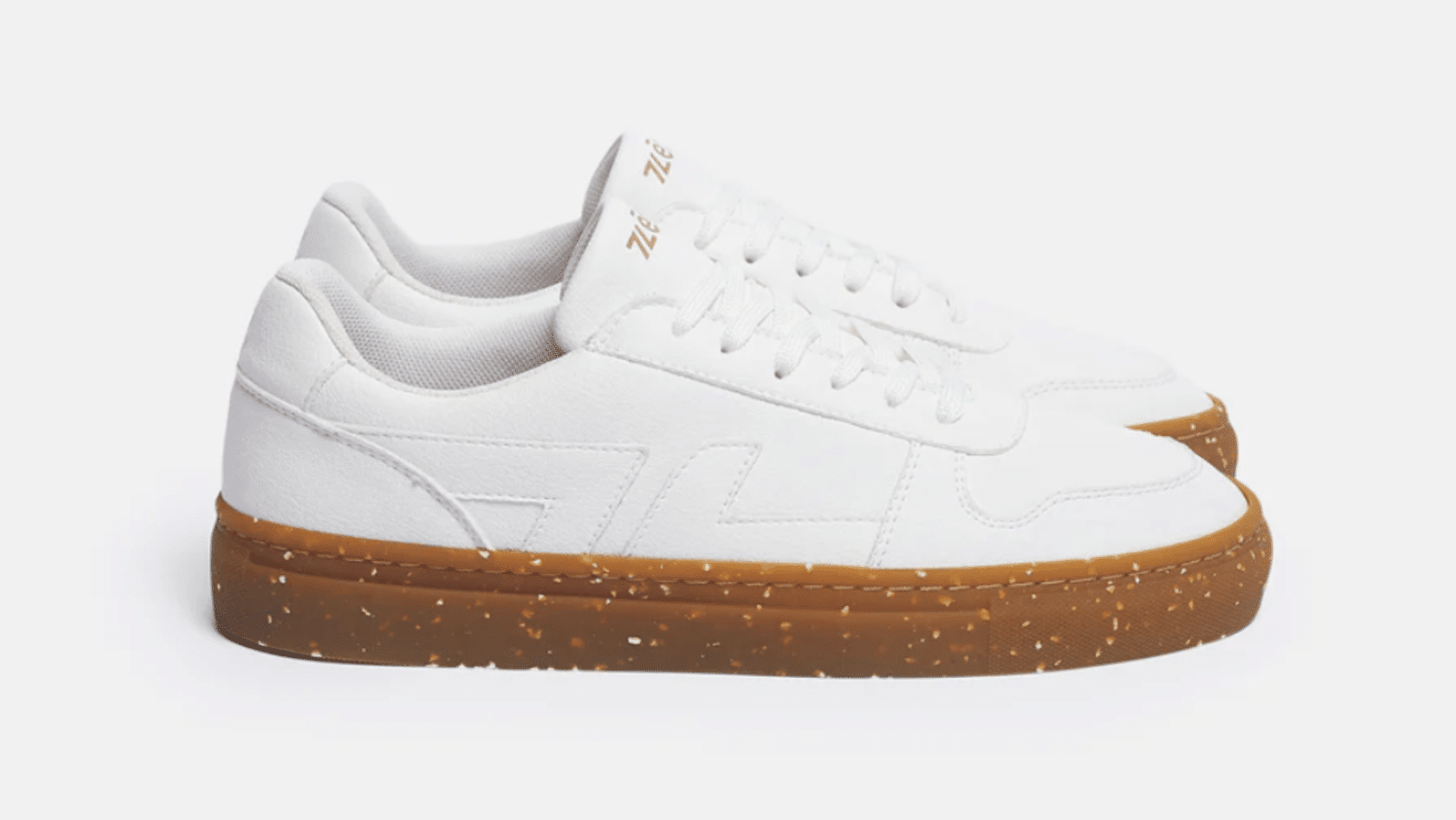 Quality and natural materials in transparency 
Creating sustainable footwear without creating new materials: That's how Zeta Shoes does it. Rather than using petroleum-based materials such as polyester or drawing on already limited natural resources, they select quality recycled materials: corn, grapes, recycled plastic. 
The manufacturing is European on a short circuit: First the offices and the drawings of the sneakers are made in Bordeaux, then the confection is done in the Atelier in Portugal in Ovar, and the materials in grape and corn are recovered in Milan, in Italy. The grape brand is in France in Razac-de-Saussignac and the outer and inner soles, laces and shoe boxes are in Portugal in Felgueiras. Finally, the recycling centre is in Vernon with its partner GEBETEX. But is there an example of how the manufacturing process works? Absolutely! For example, for maize, a 4-step manufacturing process is detailed: 
Harvesting of maize, without impact on the food chain
Extraction of bio-polyols from non-food cereals, without GMOs and of European origin
Mixing the bio-polyols with PU and dye to become a smooth and solid material
Assembly of the material by our portuugais craftsmen to give life to the Velcro. 
Make your ecological transition with Zeta Shoes! 
To find all our news, find us on Instagram and on our Twitter account.
We publish daily on our social networks so that you can be up to date every day. You can also share our content on your own networks from the options at the bottom of the page!
See the article on ANTS, NATURAL PESTICIDES
The preservation of clean water and access to it for all is at the heart of Less Saves The Planet's commitments. You can now read Chapter 4 SAVING WATER AND THE EARTH from our book Less Saves The Planet available for free. The entire book is also available on our website.
See you soon for our next article!