OUR AMBASSADORS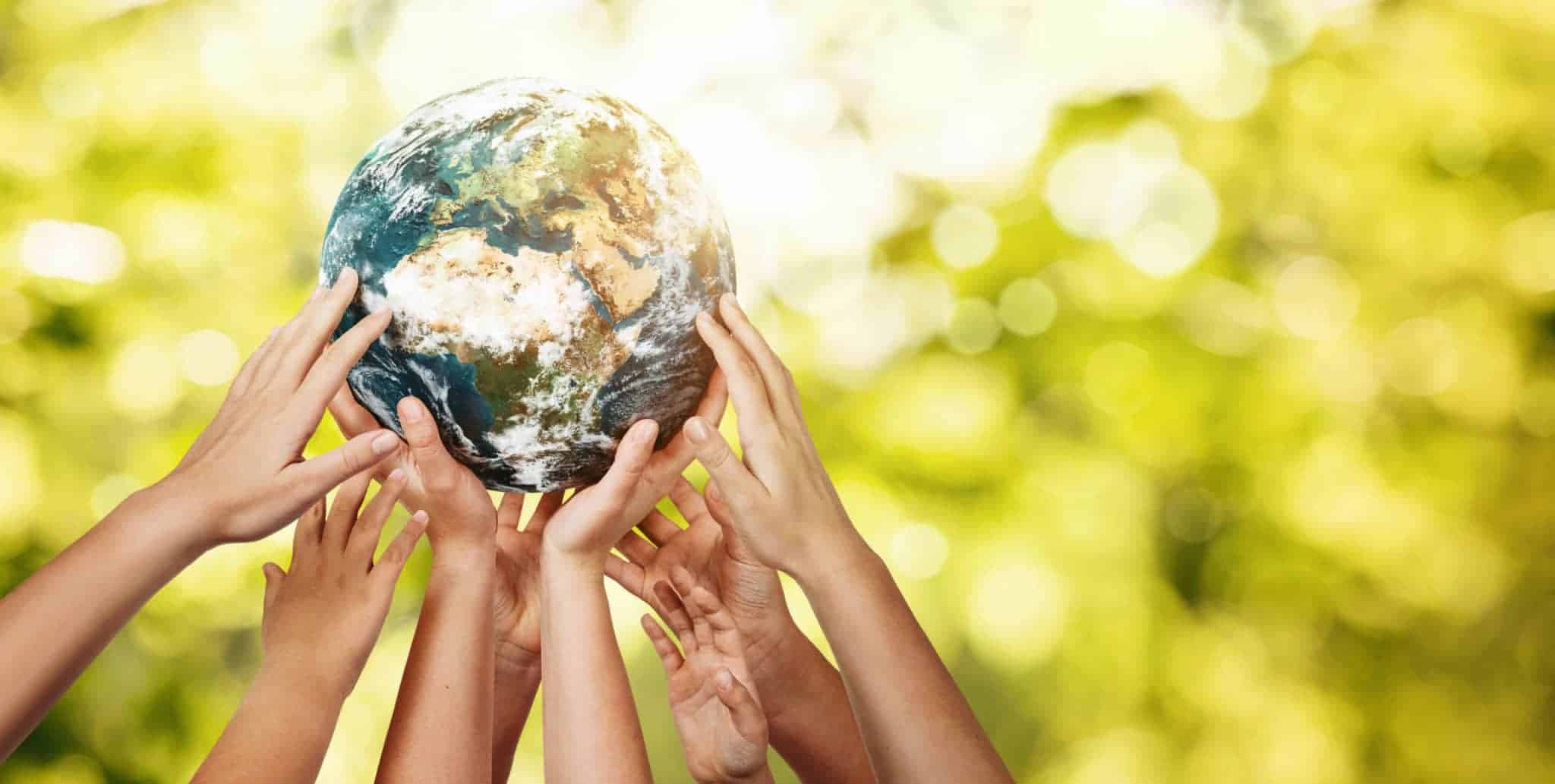 « Plus que jamais, les enjeux environnementaux et l'écologie sont au cœur de toutes nos préoccupations. En tant que Chef Pâtissier, je suis intimement persuadé qu'il existe de nombreuses solutions pour que la gastronomie serve cette cause pleine d'espoir. Nous avons tous un rôle à jouer dans cette démarche pour sauver notre planète. Je suis sincèrement ravi d'avoir rencontré Fadi Abou, et je lui souhaite toute la réussite qu'il mérite pour cette noble cause ».
Fabrice Danniel Directeur Adjoint des Arts Culinaires – Responsable du Département Pâtisserie et Boulangerie Le Cordon Bleu Paris

"The Monaco City Hall, concerned and respectful of its environment, and in accordance with the orientations desired by S.A.S. Prince Albert II, has for several years been working alongside the Prince's Government in an approach in favor of the environment and sustainable development.
As Mayor, it is my duty to encourage initiatives to raise awareness or act, they are important and necessary.
Gastronomy at the service of the environment through important players in the hospitality industry is part of these initiatives, it is today a key to success through simple actions, easily applicable and whose impact I am sure will be manifest.
Less Save the Planet gives us hope for the future and future of our planet. "
Georges Marsan | Mayor of Monaco
"For more than 10 years, the Hôtel Métropole Monte-Carlo has implemented an environmental policy aimed at reducing the impact of its activity on the planet and preserving biodiversity. It is from this common commitment that our exceptional meeting with Fadi Abou and Flavio Bucciarelli, energetic bearers of the "Less saves the planet" project, was born. Today, we are very proud to have hosted the first edition of this event, to which I wish a very long and good continuation and which will have all my support in these next initiatives."
Serge Ethuin | Director General | General manager
Hotel Metropole Monte-Carlo
"It is with enthusiasm that I've accepted to be the ambassador of "Less saves the planet", the foundation of Fadi Abou, who had the innovative idea to federate the world of hotels and restaurants with a project that will really help to save our planet."
Agathe Godard | Great reporter in Paris-Match
"Many thanks to Less Saves The Planet for your trust. The evening organized a the Metropole Monte-Carlo was exceptional. The cuisine of Mr. Joël Robuchon has been honored while serving the Planet ."
Eric Bouchenoire | Executive Chef of Joël Robuchon Group
"Co-written by Fadi Abu and Flavio Bucciarelli, "Less Saves The Planet" is a book that wants to be a pavement in the pool of quiet well and laissez-faire, in order to mobilize society. It proves to us that growth and climate can be reconciled by acting intelligently, each of us, so that the future of future generations will be paved with hope and not with despair."
Alain Angenost | Culinary Journalist | Gilles Pudlowski Blog
"Less saves the planet is both a source of inspiration and a simple tool for hoteliers and restaurateurs who want to contribute to the environmental cause."
Jay Gauer | General Manager | Hôtel des Trois Couronnes
" With almost 30 years of experience in luxury hospitality, I have always supported sustainable development and all related programs. At Fairmont Le Montreux Palace we are actively engaged in local sourcing, diversity, water and energy management and waste. I am therefore very proud to also join Less Saves the Planet and I wish Fadi Abu and Flavio Bucciarelli a lot of success."
Michael Smithuis | General Manager & Reginal Vice-President | Fairmont Montreux Palace
"We do not pretend to be saviors of the planet, but rather Actors.
Because in our world of Hospitality and Gastronomy we have the strength to be able to convey a message, a strong message.
We can do less doing a lot more for the planet.
Less, that is to say reduce the portions of meat in our menus, but maintaining the nutritional values with vegetables and accompaniments, eco-friendly menus.
Less plastic with our daily arrivals, less straw in our cocktails.
We need you, hoteliers and restaurateurs, to convey this message Let's be together the actors of Let Save The Planet."
Jean Marc Bessire | Star Chef | The Geneva Cigalon
President of the Chef's Goutatoo, Geneva
"Who said that big changes could not come from above? With Less Saves the planet, Fadi Abu challenges the great restaurateurs and invites them to realize, without delay, that they have the best position to make major ecological changes."
Paul Piccarreta | Managing Editor | Limit Review
"A sudden awareness of biodiversity suggests that our societies intend to save the raw resources, these gifts of nature preserved by what must be called ecology. It is in the success or failure of an approach like "Less Saves The Planet" that our destiny will be played out."
Jean-Claude Ribaut | Culinary Journalist, Le Monde
"To Fadi, which shares our commitment to the environment, this book is written for catering and tourism professionals who want to go even further in the fight to save our planet."
Pierre Rival | Writer
Responsible for the drinks, wine & spirits pages at Citizen K
"I wish to express my admiration and gratitude to my friend Fadi Abou, for his deep and sincere vocation to contribute to the defense and protection of the planet. The generosity that animates him, the personal energy he deploys for "Less Save the Planet" generates a series of concrete actions regarding the treatment of all sources of food, regarding the daily behaviors of professional actors, are admirable … .I wish that his model generates new vocations for the safeguarding of our planet."
Pierre Ferchaud | General Manager | Hôtel Raphaël Paris
Voted Best GM in Europe by his peers
Like my friend Yann Arthus-Bertrand, I am convinced that true ecological conversion will be spiritual rather than political in nature. It is through initiatives like those of Fadi Abou, and Less Saves The Planet movement, that everyone is called to rise above himself to respect creation. In the field of high gastronomy, Fadi reminds us of the story of Joseph, patriarch of Israel, and leads with him the greatest chefs to follow the path of happy sobriety. Congratulations to Fadi and his team for their kind energy that helps us change the world."
Pierre Chausse | President | Première Partie
"I would like to congratulate Fadi Abou Chalbak for his efforts to promote ecological conversion in the field of luxury hotels and restaurants. I knew Fadi through his famous restaurant Al Ajami which spread Lebanese gastronomy close from the Champs Elysees. I discover him, another day, on a beautiful evening in Monaco, where he appeared to me as an activist of the integral ecology, relying on Joseph's story of the Old Testament, which serves as an excerpt for this little book, it makes us enter in to a deep reflection on our responsibility in face of the environmental degradation caused by our food. Integral ecology places the man at the heart of the environment to be preserved. There can be no real ecology if it is not interested in the development and dignity of man. The excellence of our French gastronomy is a treasure that must be preserved in a logic of ecological responsibility. The Kings of France have always supported fine food, and I am happy today to be able to support the "less saves the planet" movement, which has already been joined by our greatest chefs."
Prince Jean d'Orléans | Heir to the throne of France
"Does the ecological emergency condemn us to a sad and tasteless world? Fortunately, no. The initiative of Fadi Joseph Abu reminds us that the preservation of our common house raises the question of how better to live in. Far from all despair Less Saves The Planet offers solutions for hoteliers and restaurateurs to ensure that the greed of everyone plays a positive role in changing our mode of consumption and behavior."
The Count Vincent-François de Riberolles
"The commitment through my culinary creations is everyday. The Type Menu gives more space to the fruits and vegetables around us. The state of our planet is our responsibility, through gastronomy and food we are a lever of the cause "Less Saves The Planet". So together, professionals and enthusiasts make the future a hope."
Lionel Rodriguez | Chef of 3C restaurant | Hôtel des Trois Couronnes
" Every day they're talking about evolution, but it is a mistake, it is about transformation that we should be talking, nature is no longer evolving like humanity. They're transforming. The nature is asking for it by destructive actions in recent years. It asks us, the humanity to transform to be healthier . Healthier in our nutrition, healthier in our actions and healthier in our productions. Industrial groups want to impose their choice for our health but especially for theirs. NO, let us make our choice, leave us, adapt to a new rhythm and "Less Save The Planet" is a solution by not imposing but suggesting a consumption of 130 gr proteins per meal only. What an idea! It does not impose a restriction on our food choices, but a decrease in our quantities … Ouahouhhh, what a good idea for our health but also for the reduction of hunger in the world. To finish the numbers 1, 3, 0 are numbers that suggest us the 7 then the 8 as a result, what could be better."
Yann Le Divellec | General Manager | Le Manoir de Bodrevan
"I've discovered through this book how easy it is for a hotelier / restaurateur to help preserve our planet before it's too late"
Hieu To | General Manager | Warwick Reine Astrid, Lyon
"I was very impressed by the initiatives of Less Saves The Planet. All studies prove today that we have great interest in improving our diet, making the right choices for the right products, to keep our body and mind on alert! I've discovered through this book how easy it is for a hotelier / restaurateur to help preserve our planet before it's too late."
Pierre Marcel Favre | Editor, Critic, Journalist | Éditions Favre
"Less Saves the Planet is a movement that combines pleasure and responsibility! Fadi Joseph Abou and Flavio Bucciarelli have convinced us that it is possible to eat well with a variety of tasteful dishes whilst also protecting our environment. We wish them a lot of success so that their values and principles may be adopted by the majority of people around the world. "
Their Imperial Highnesses Imre and Kathleen de Habsbourg-Lorraine  |
Archduke and Archduchess of Austria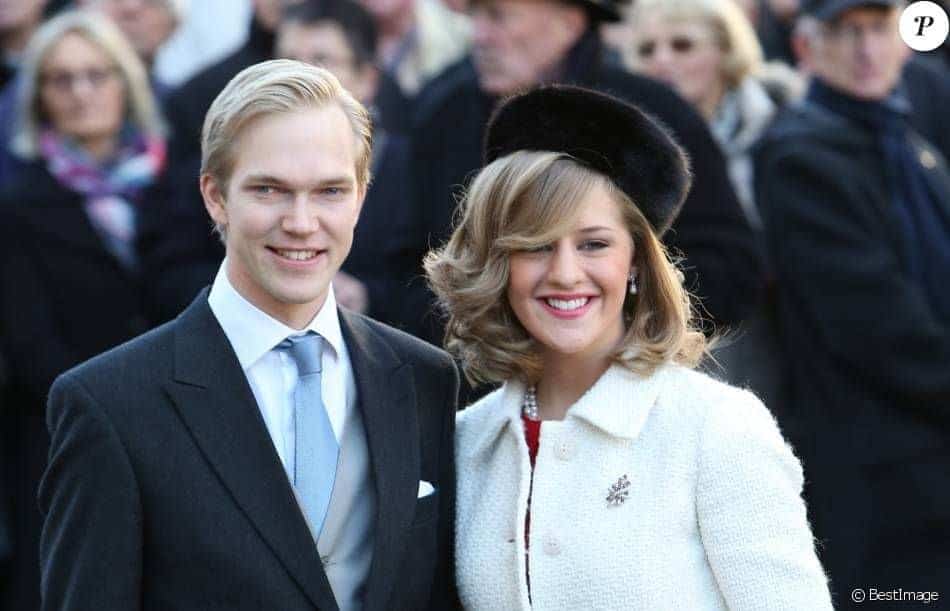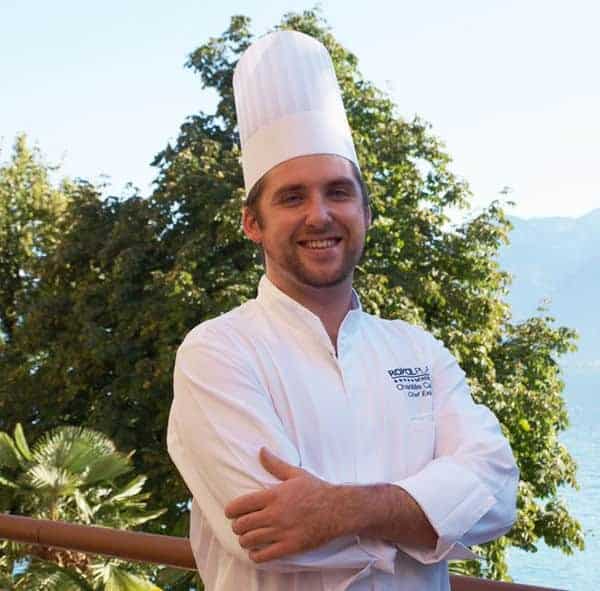 "I understood a while ago that we need to change our habits so that we can change the world. Our first course of action relies heavily on our plates. […]  Hotel establishments have high standards they need to respect and their commitment is equally as important […]  It is in our virtue to motivate each other for a positive cause […] Today it is no longer acceptable, on a global scale, to continue to eat the way we do. Slow vegetarianism is a great way for people to discover a new way of eating […] It is up to us to lead the way for our clients […] The road is long but we cannot give up. The stakes are far too high."
Charlélie Cacheux  | Chief Executive | Royal Plaza Montreux & Spa
"I support Less Saves The Planet! Eating 130 g of meat or fish per meal is enough for the well-being of each person and it has a considerable impact on the planet. We must all make efforts and we will see the results very quickly. I count on you."
Chef Stéphane Coco | Chandolin Boutique Hotel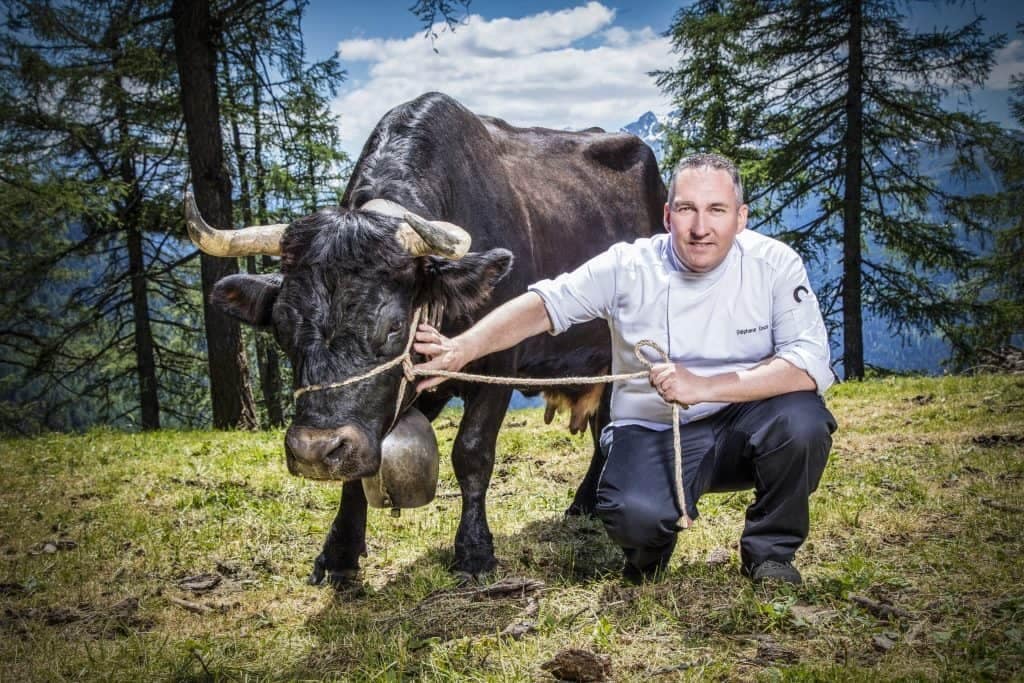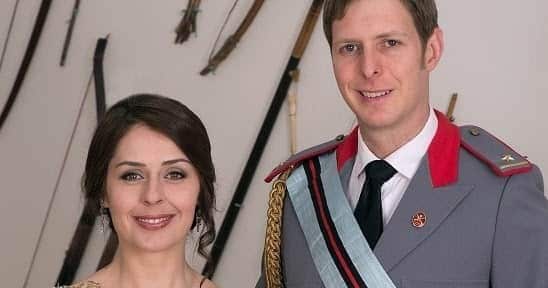 « La vision Less Saves The Planet est une manière provocante et ingénieuse de trouver une approche simple en faveur de la protection de l'environnement et du développement durable dans le secteur de l'hôtellerie et au-delà; éveiller la conscience et faire œuvre de pionnier dans de nouvelles pratiques et de nouveaux modèles en donnant l'exemple. Il apporte un nouveau sens à la qualité par rapport à la quantité! »
Prince Leka II | Héritier du trône d'Albanie
"Of all animals, the humankind
Are to excess the most inclines.
On low and high we make the charge,
Indeed, upon the race at large.
There liveth not the soul select
That sinneth not in this respect
Of "Nought too much," the fact is,
All preach the truth, non – practise". Jean de La Fontaine
"The wise authors of the past still hold their palate in telling us to preserve our future without being too harsh. Less Saves The Planet is not a myth, on the contrary it is a topical ethical movement accessible to all, which by means of gastronomy and its actors will allow us to save our planet with rational solutions for generations to come."
Louis-Olivier Maury  | Editor, Food Critic, Influencer
"A few years ago, I discovered the vertiginous figures linked to animal products. In France, 3 million animals are slaughtered each day, say 70 billion in the world each year! After so much shock and pain, I decided to become a vegetarian.
Not to mention products that come from our seas and oceans are depleting precious resources, as a result of 1000 billion marine animals killed each year.
Industrial livestock farming is destroying our environment on a global scale. 70% of agricultural land is currently devoted to livestock farming (grazing and the cultivation of cereals to feed cattle), and this consumes 70% of the world's fresh water. A lot of foods are produced intensively in other parts of the world where there is widespread famine!
Despite it all, I do not work in a vegetarian restaurant. Yet, as chef, I felt it was my duty to do something. Within my power, I try to change as much as possible in the restaurant, at the hotel I work at and in my surroundings, to raise awareness on these facts.
So it was only natural that I work with Fadi, since we share the same values (environmental preservation, healthy and delicious foods and animal welfare). For me it was a sign of encouragement and perseverance that has now become my lifelong quest, to treat animals with respect, to preserve resources, our planet, our future and the future of our children.
Thus, it gives me great pride and happiness to be a part of the movement that is Less Saves The Planet."
Alexandre Willaume  | Executive Chef Pullman Paris Roissy CDG Airport
"From an early age I have always been close to nature. I would eat produce grown from the garden. Since then I always find myself in natural surroundings. I was lucky to live in such an environment as it taught me a lot of valuable lessons. For example, I guarded cows in the pastures of the Swiss Alps during the summer holidays.
The way I see it, we need to respect nature for the future of our planet and our children. Ecology has always been a concern of mine and it is embedded within my DNA. I check that all the products from my suppliers follow ethical, social and environmental policies, whether they are handpicked locally or come from the Mediterranean Sea. Excellence in gastronomy rhymes with tasty, healthy, authentic, sustainable and the season. That is why it came natural to me to join the movement Less Saves The Planet"Less Saves The Planet! Eating 130 g of meat or fish per meal is enough for the well-being of each person and it has a considerable impact on the planet. We must all make efforts and we will see the results very quickly. I count on you."
Chef Edgard Bovier | Lausanne Palace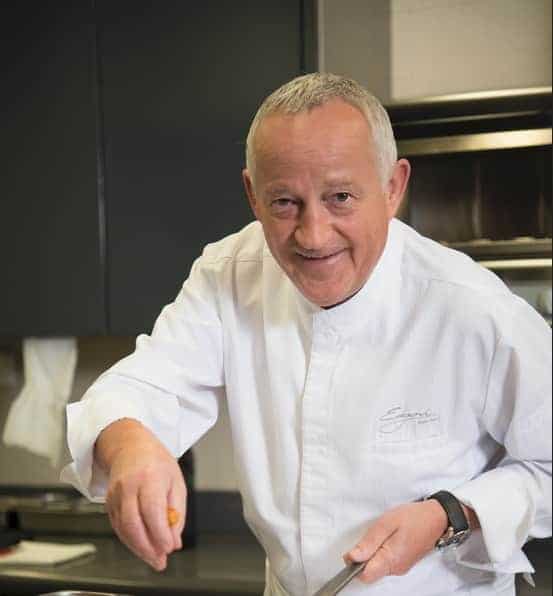 "Gastronomy is an art, but even more so a way of life in showing our appreciation for all good things that come from our fertile land. The transmission is one of the essential prerogatives in the profession of a Chef and the Less Saves The Planet movement is in total adequacy of this. Let's now learn about the importance of the environment for future generations to come and about the best way to preserve it by eating better and in a reasoned manner: it is a fundamental factor for the future."
Chef Michel Roth | Hotel President Wilson
"Being anxious to bring solutions to the disposable consumer society, we support the action of "Less Saves the Planet" in order to bring a solution adapted to the hotel and catering world that I know well."
Jean François Liess | Pillivuyt France
"At Four Seasons we believe that life is richer when we truly connect with the nature and people around us.
At the Hotel des Bergues- A Four Seasons Hotel, we are committed to sustainable luxury and we believe that today's true luxury is time well spent to connect with the people we cherish.
Therefore we proudly support Fadi Abou and Less Saves the Planet, trying to help with our contribution to make sure that nature as we know it today, will still be there to enjoy for the generations to come."
Martin Rhomberg | Regional Vice-President and General Manager |
Hotel des Bergues, A Four Seasons Hotel
"Together we can guide the know-how towards a responsible nutrition that will keep all of its flavors! Let's reinvent Luxury Hospitality and preserve our plane for the future of our children! Less Saves The Planet!"
Benjamin Moury | Assistant Director of Food and Beverage | Hotel des Bergues, A Four Seasons Hotel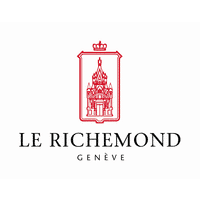 "Awareness and respect for our planet is the responsibility of everyone and every little impact matters… furthermore as captains of industry, our awareness must be even greater to drive our corporations to act NOW!"
Christophe Hilty | General Manager | Le Richemond
"The gastronome is a beacon in the historical and contemporary culture. He is a conscious: awake, subtle and upright.
The project of Fadi and Flavio is a formidable sign, full of common sense, in our world of perdition. This month of May 2019 Europe already lives on credit of its resources … I am afraid!
I am afraid for my children, for why I am committed to this noble cause guided by the energy of the heart. The grand tables of the world, then eventually, the many tables in the world, can apply the simple principles of Less Save The Planet and I thank them deeply."
Nicolas Kenedi  | Perpetual Secretary | l'Académie de Gastronomes – France
« Je soutiens à 100 %  «  Less saves the Planet » mouvement crée par Fadi Joseph Abou. En effet tout est encore possible pour sauver la planète.
Au travers de leur charte ils arrivent à mobiliser les acteurs de l'hôtellerie et de la restauration et ainsi gérer leurs établissements de manière éco-responsable
Ils font ainsi prendre conscience indirectement au grand public  de vivre plus sainement  et de devenir des acteurs de ce changement incontournable. »
Jean François Hesse | Directeur général | Agence Transversal
« Nous cherchons tous des solutions pour apporter notre pierre à l'édifice. Individuellement, on se sent parfois avoir bien peu de poids. L'initiative Less Saves The Planet propose un mouvement global qui peut essaimer facilement auprès des professionnels et d'une clientèle internationale. Pour reprendre le Commandant Cousteau : 'Il faut changer les raisons d'être, il faut produire plus en qualité au lieu de chercher à produire plus en quantité. La sagesse nous pousse à simplifier nos vies.' Dont acte. »
Katia Kulawick Assante | Lifestyle author | Vanity Fair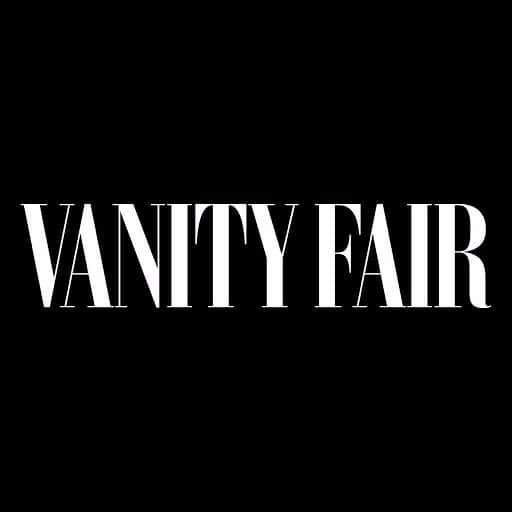 « Une idée, puis un livre, puis un label, puis des événements, puis un média, puis une formation en ligne… L'histoire est en marche.  Bravo à toute la super équipe de Less Saves The Planet qui est en train de construire un magnifique engouement pour une cause très noble. »
Gonzague Rebois | Youtubeur |Gonzague TV 
« L'éducation est l'arme la plus puissante qu'on puisse utiliser pour changer le monde selon Nelson Mandela. En tant qu'étudiante, je pense que nous avons beaucoup à apprendre de Less Saves The Planet. La force de notre génération est d'être conscient de la situation écologique cependant en contrepartie beaucoup de jeunes souffrent aujourd'hui d'éco-anxiété. Less Saves The Planet apporte des conseils concrets et des solutions simples pour redonner espoir sans culpabiliser ou accabler les lecteurs. Je soutiens sincèrement ces valeurs humanistes et ce mouvement qui a aujourd'hui une résonnance toute particulière. »
Melisenda Froesel | Étudiante | NEOMA Business School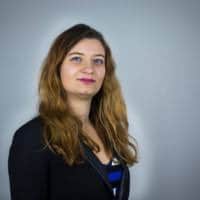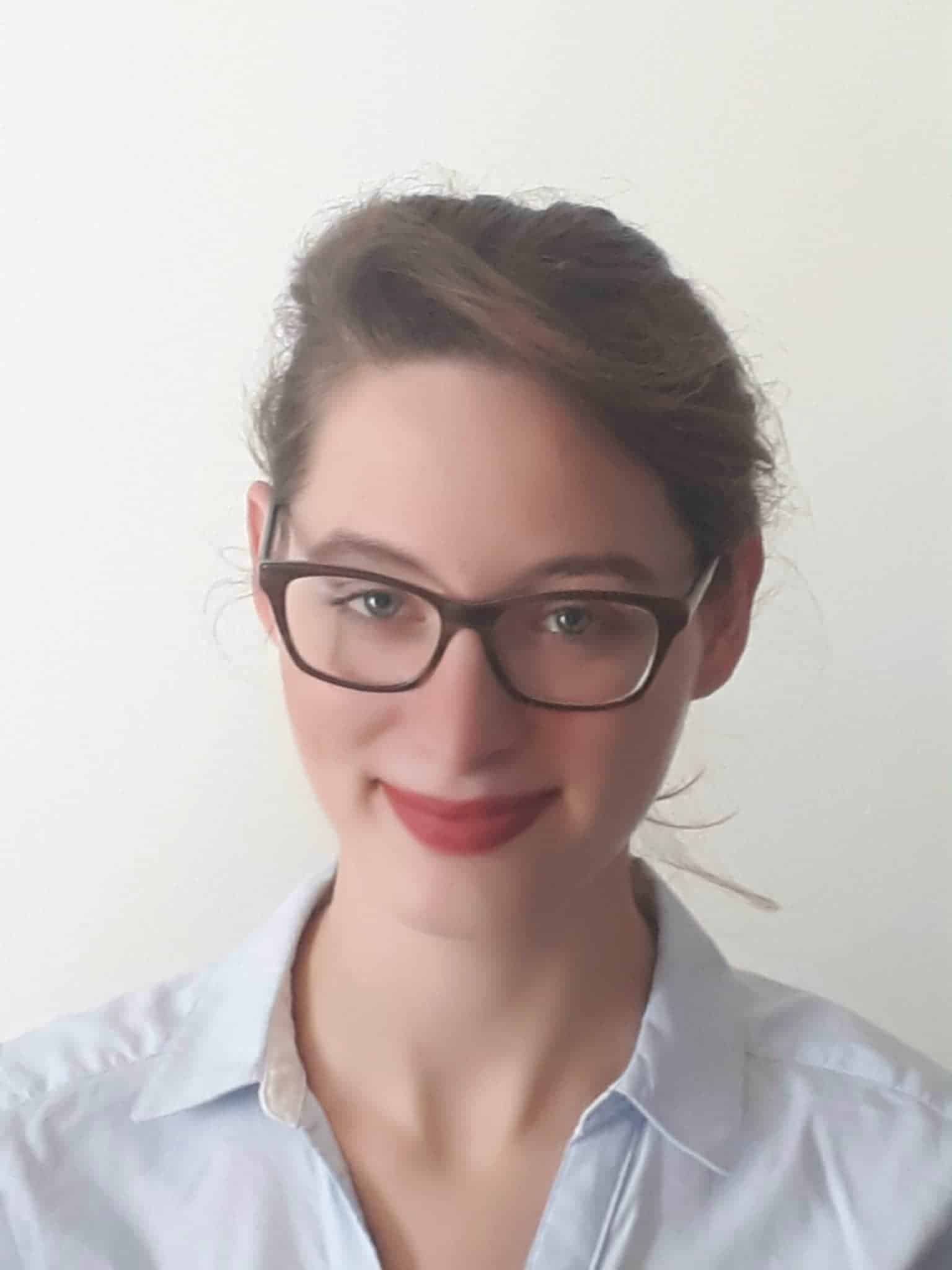 « Découvrir Less Saves The Planet et son engagement a été une révélation. En ma qualité d'étudiante soucieuse de l'environnement, soutenir ce mouvement est une véritable lueur d'espoir car ce label a sans aucun doute beaucoup de changements positifs à apporter au monde de l'hôtellerie-restauration, et même au-delà.
C'est grâce à des initiatives aussi concrètes, riches et pertinentes que celles de Less Saves The Planet que nous pourrons amener un renouveau bénéfique à nos quotidiens à tous, peu importe le milieu et le projet de vie. »
Pauline Julien | Étudiante | AUDENCIA Business School