Renaissance Paris Arc de Triomphe Hotel: When luxury and ecology become one!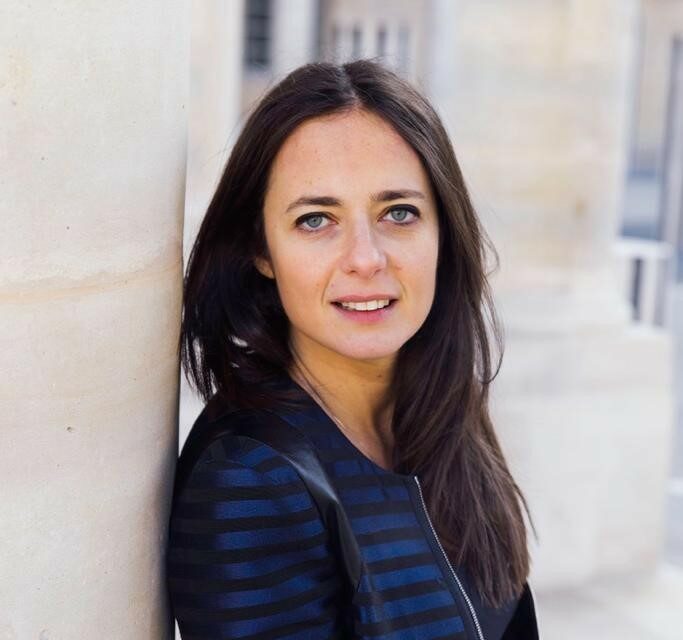 Located in the heart of Paris, just a stone's throw from the Champs Elysées, the Renaissance Paris Arc de Triomphe Hotel is a rare gem. Conscious of environmental issues, this establishment marvelously combines luxury and ecology. Indeed, with a breathtaking view of the City of Light, the Renaissance Hotel has developed an environmental policy whose main objective is to reduce the impact of its activity on the planet.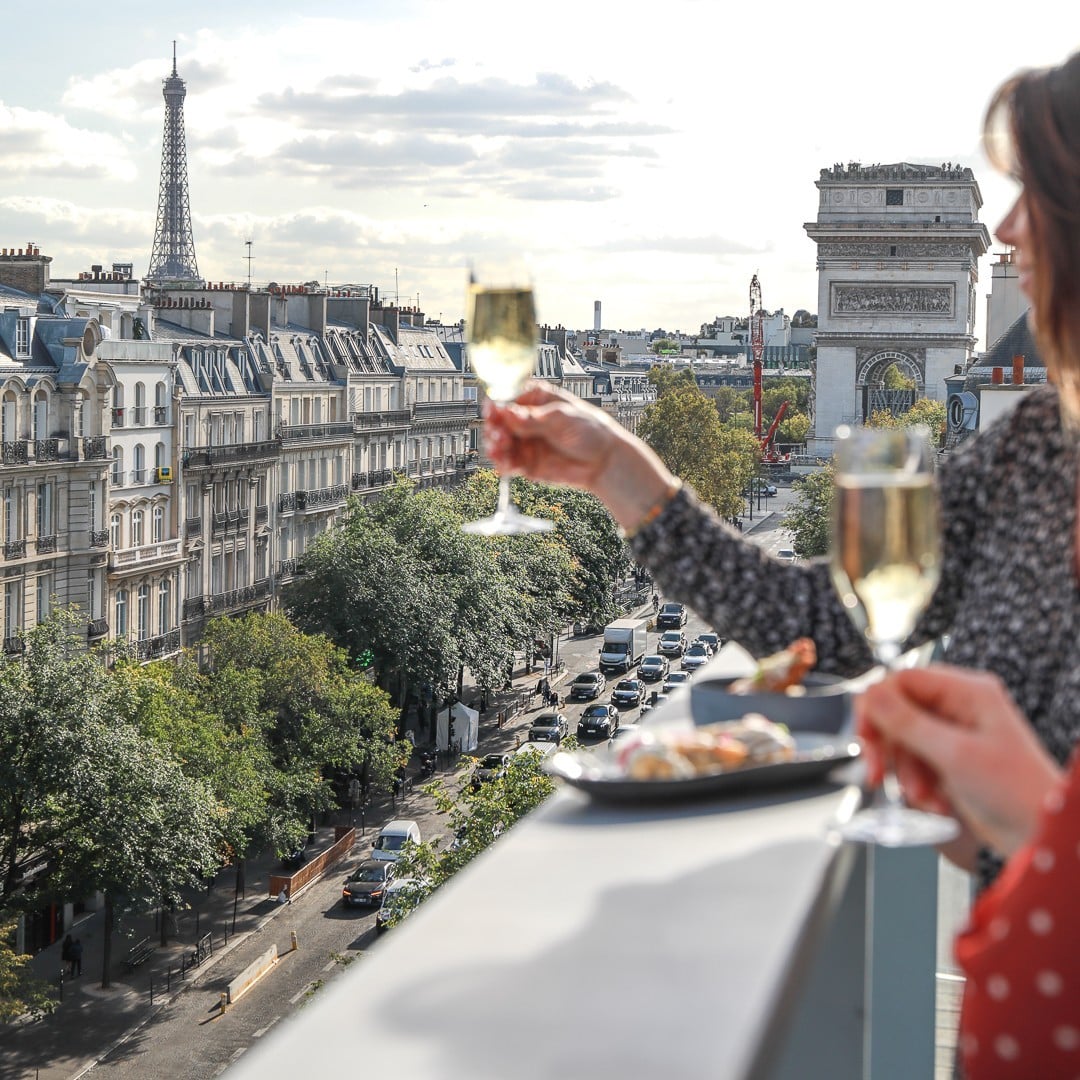 The hotel industry and Laurie Galloula: a great love story
Hotels hold no secrets for Laurie Galloula. She began her career at the Salons Hoche in Paris in 2007, as a Maitre d'Hôtel. Then, it was at the AccorHotels that she left her luggage in 2012 for almost 3 years. She was able to climb the ladder, first as an assistant marketing director and then as head of reception. The current general manager of the Renaissance Hotel is a woman of responsibility. Indeed, it is as director of reception services that she intervenes at Pullman Hotels and Resorts. There, she managed more than 130 employees and was in charge of the organisation of 4 sales outlets. But her career did not end there, as she also became the accommodation manager at the prestigious Hotel du Collectionneur. Then, in 2018, she participated in the upscale of the Oceania Hotel as General Manager. All of this development has allowed her to be in charge of the Renaissance Paris Arc de Triomphe Hotel. This prestigious hotel, where she carries out her profession with brio and love.
Renaissance Paris Arc de Triomphe Hotel: Parisian refinement with a taste of elsewhere
Standing like a UFO in the middle of traditional Haussmann buildings, the Renaissance Paris Arc de Triomphe Hotel intrigues and fascinates. The reason? It has an impressive glass-encased façade designed by architect Christian de Portzamparc. Inside, 96 rooms of more than 30m², 22 suites with a view of the Arc de Triomphe and the Eiffel Tower among others. With a restaurant and a bar, the prestigious Hôtel Renaissance has everything to please.
The Solis restaurant is a change of scenery, with a warm and colourful atmosphere. With the help of a captivating cuisine in the colours of the Mediterranean, the chef Amine Ifakren masters his art with virtuosity. He selects the best products & recipes to offer a solar menu. Born and raised in Oujda, it is his rich Mediterranean heritage that inspires his cooking every day. He shares his love and passion for cooking with his customers so that they can have the best of times.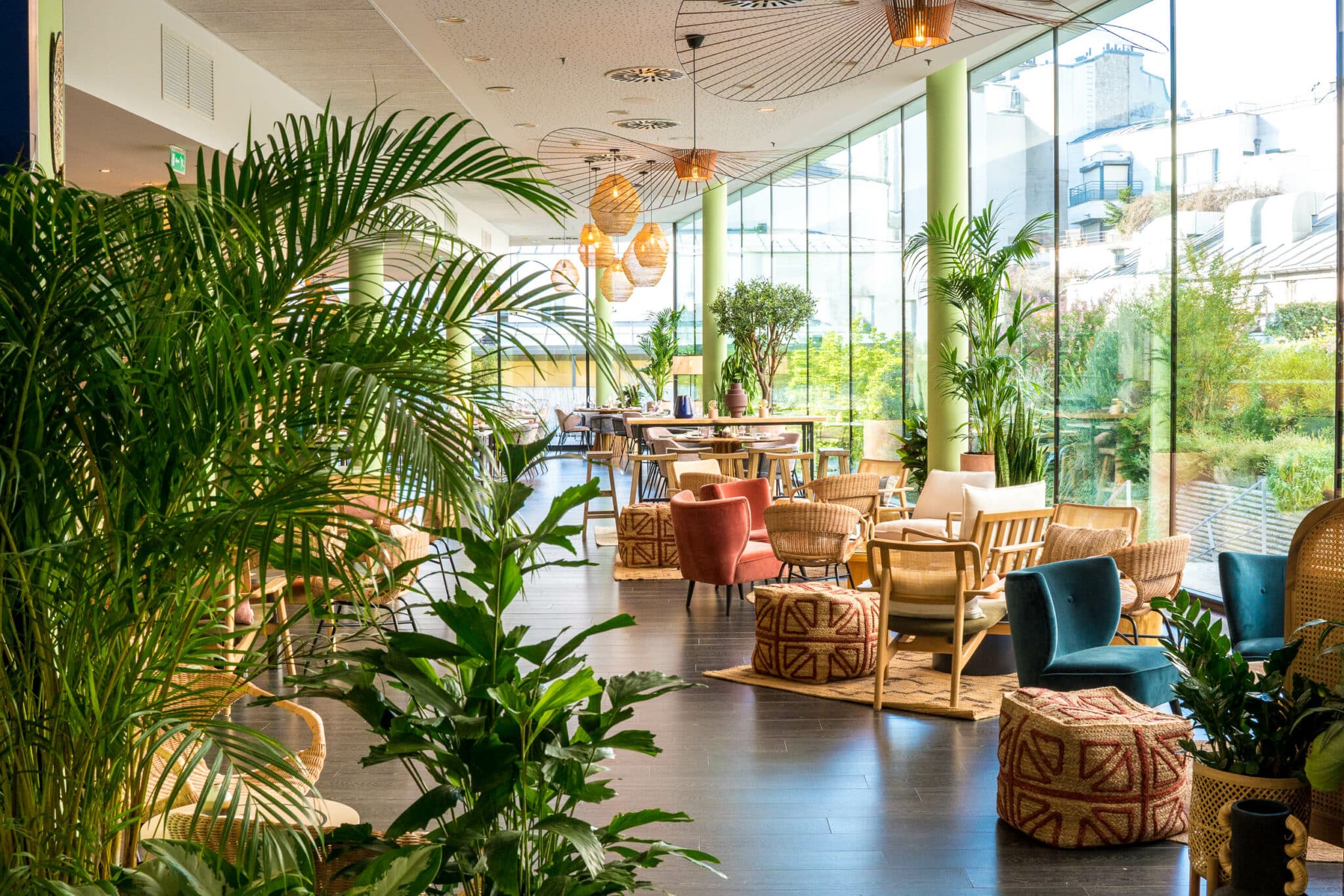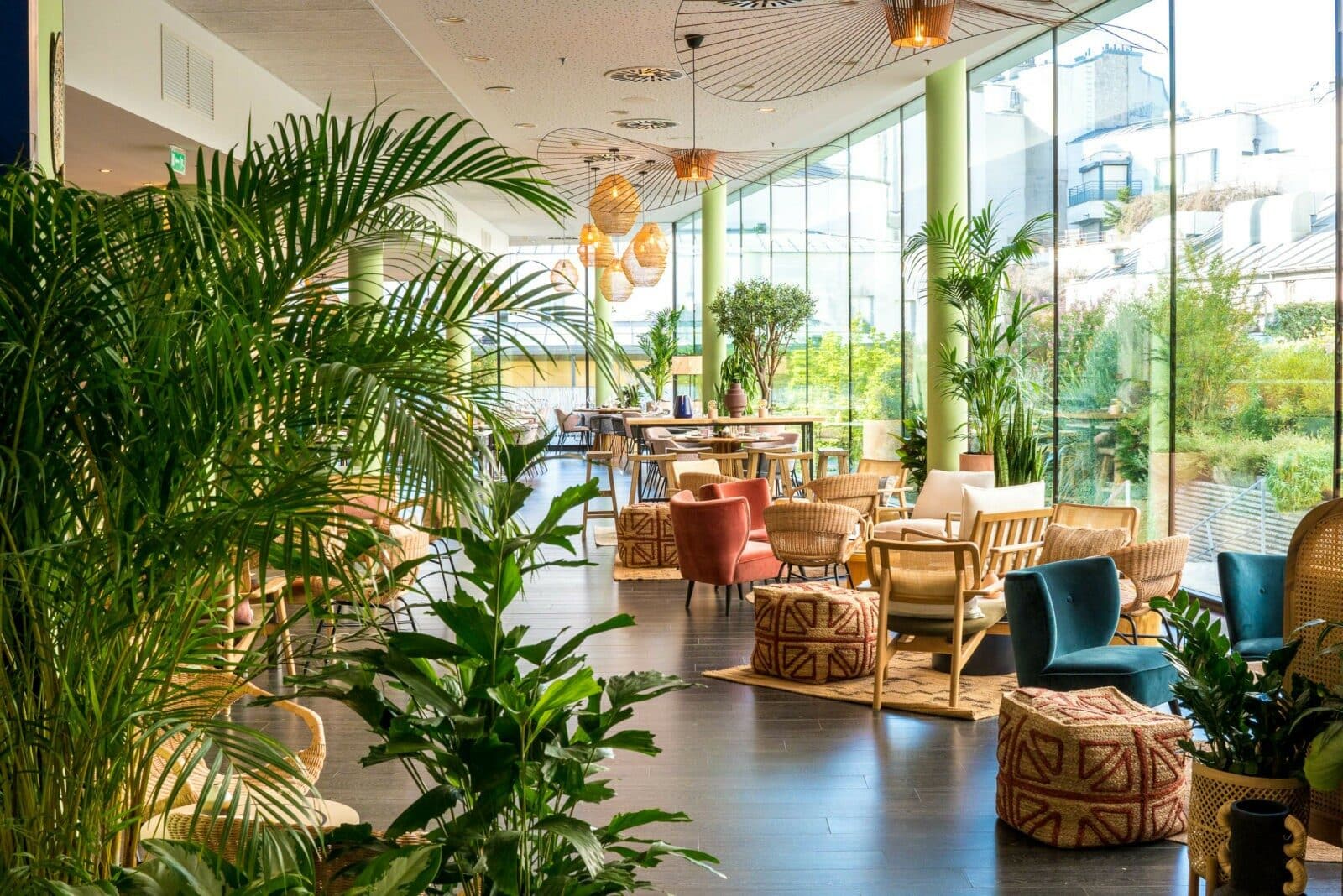 Green initiatives full of hope
With the help of sustainable practices and simple gestures, the Renaissance Paris Hotel is leading its fight for ecology to perfection. The hotel, under the benevolent leadership of Laurie Galloula, has developed many sustainable solutions!
Water consumption:
– Water is vital, it is a resource that we must protect. To limit water consumption, the hotel has water-saving equipment such as taps and showers. The toilets have dual flushes, which control the flow.
Waste management
– Recycling and sorting means conservation! If you want to have a positive impact on the environment, you have to sort your waste. In order to protect the planet and limit waste, the Renaissance Hotel is committed to sorting glass / plastic and metal packaging / paper and cardboard / coffee / light bulbs / batteries. They also reuse paper in the form of drafts and recycle it after use.
Responsible purchasing
– It is important to reduce the impact of our activity on the planet. This is the case of the Renaissance Paris Arc de Triomphe Hotel, which has adopted an eco-responsible approach. Indeed, the Chefs work with many local products and in short circuit to propose a committed & seasonal menu. They favour eco-labelled and ecologically certified products.
Controlling energy consumption
– The Renaissance Paris Arc de Triomphe Hotel controls its energy consumption to perfection. In fact, they have installed low-energy bulbs on their lights, allowing them to save energy.
All of these practices reinforce the hotel's commitment to the planet and to their guests.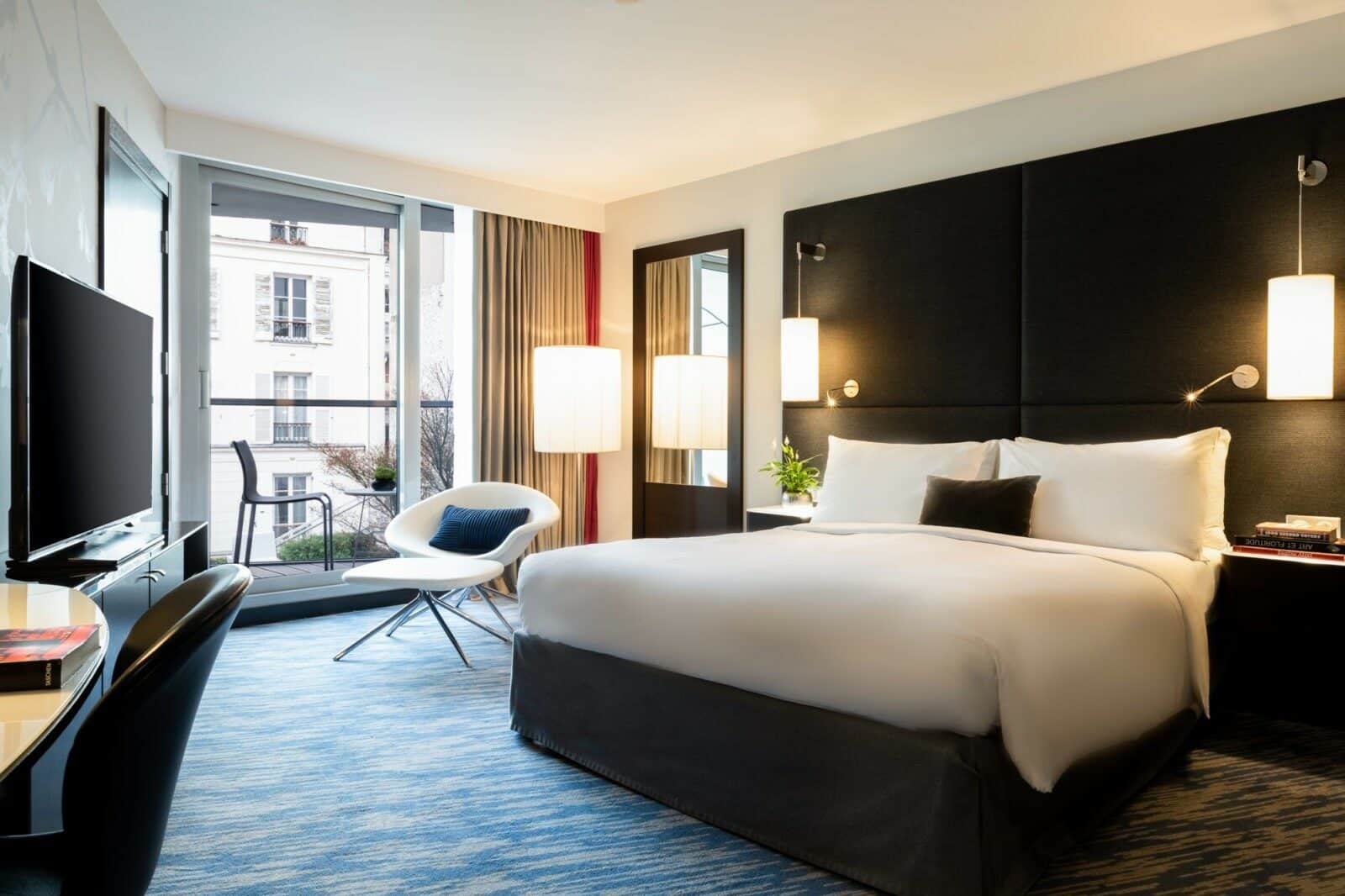 Raising guests' awareness of everyday gestures
With the complicity of its guests, the Renaissance Paris Arc de Triomphe Hotel wants to intensify its environmental efforts.
Reducing water consumption
– Sensitive to ecological issues, the hotel recommends that its guests prefer showers to baths & limit the time spent in the shower. They also ask that any water leakage be reported.
Eco-responsible travel
– The smallest journey can weaken the planet. For this reason, electric scooters are available at the reception desk to facilitate travel and avoid the car. They recommend that guests use a non-polluting mode of transport and take advantage of a walk to visit Paris.
Regulating energy consumption
– The hotel advises guests to moderate the temperature at night and to turn down the heating or air conditioning when they are away. They also ask guests to turn off lights and other electrical appliances when they leave a room.
A waste-free stay
– The hotel advocates a zero waste lifestyle. For this reason, they educate guests about waste and sorting. For example, they recommend fighting against food waste during brunch. They recommend selective sorting in their rooms: "Put bottles, packaging and newspapers in the room's waste bin".
The hotel asks its guests to participate in this collective effort to help reduce the impact of human activities on the planet.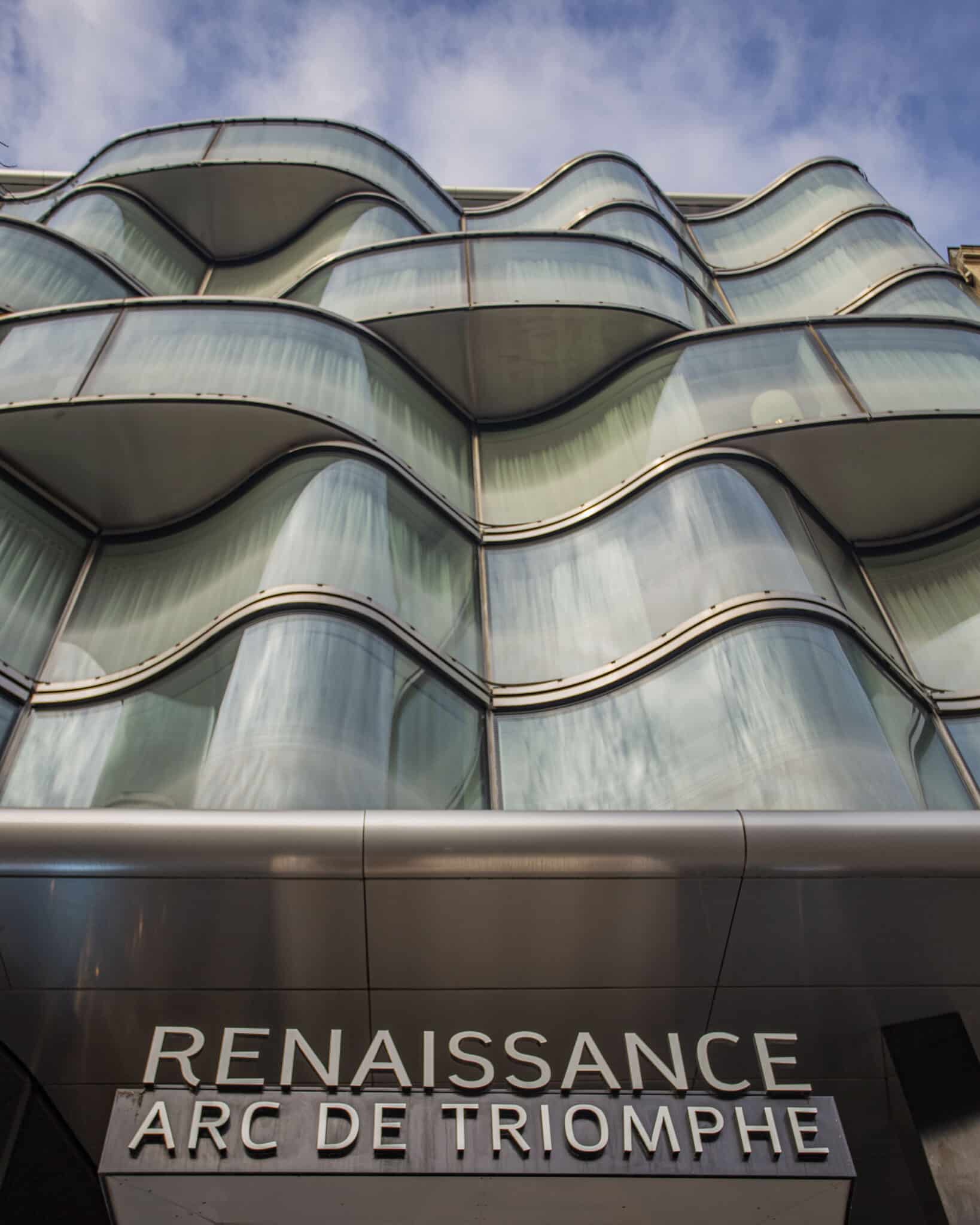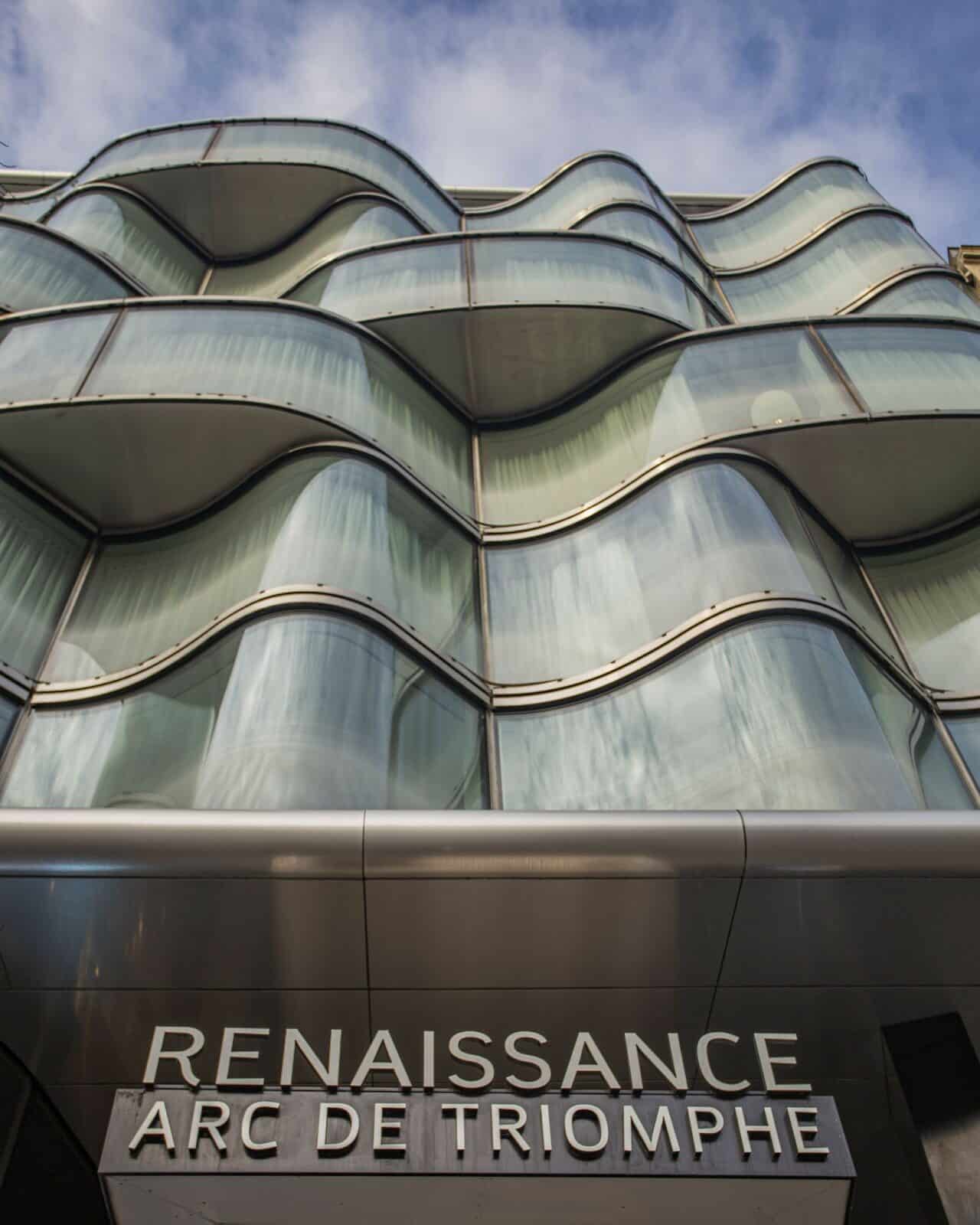 The Renaissance Paris Arc de Triomphe Hotel perfectly combines environmental issues and luxury. Thanks to their green initiatives and with the complicity of their guests, the hotel encourages good daily gestures to preserve our beautiful planet.
Renaissance Paris Arc de Triomphe Hotel
Address: 39 Av. de Wagram, 75017 Paris
Telephone: 01 55 37 55 37
To find all our news, find us on Instagram and on our Twitter account.
We publish daily on our social networks so that you can be up to date every day. You can also share our content on your own networks from the options at the bottom of the page!
See the article on GENEVA MARRIOTT HOTEL, A COMMITTED HOTEL
The preservation of clean water and access to it for all is at the heart of Less Saves The Planet's commitments. You can now read Chapter 4 SAVING WATER AND THE EARTH from our book Less Saves The Planet available for free. The entire book is also available on our website.
See you soon for our next article!