AlpReleaf: the visionary CBD start-up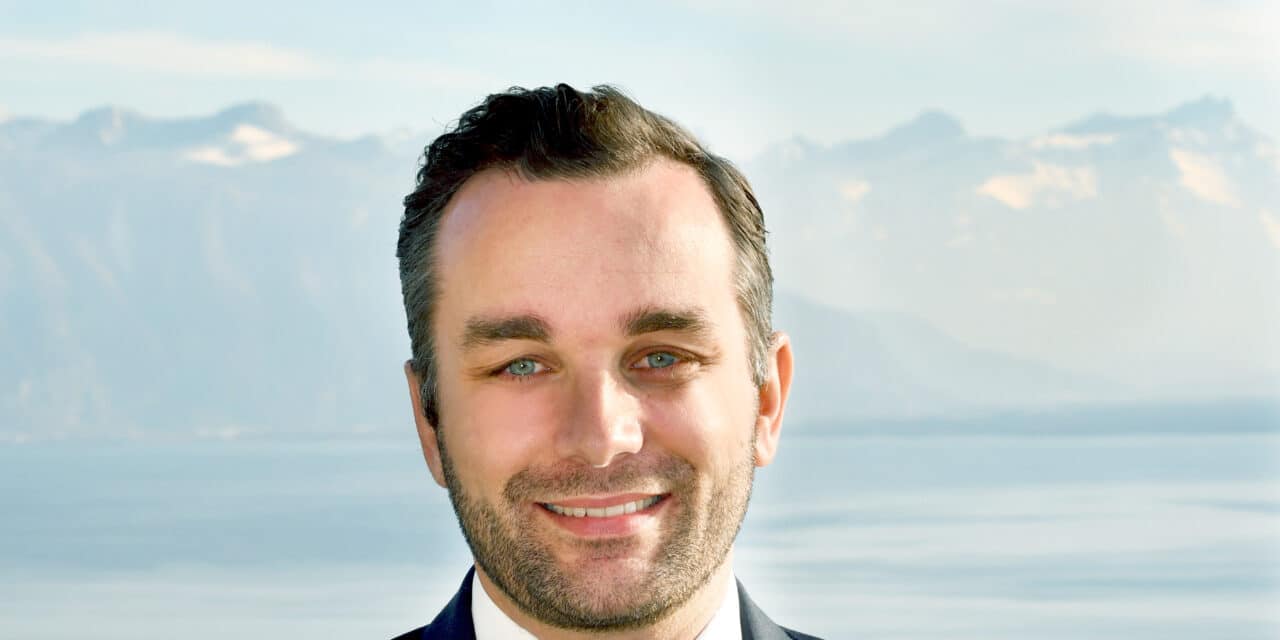 The future looks promising for AlpReleaf! This innovative and inspiring company founded by Patrice Miserez has everything to please! Problems with your joints? Concentration problems? Or even sleep? CBD-based products from AlpReleaf can solve those problems that bother you so much. From oils to creams, the CBD craze has taken off. Check out AlpReleaf, the CBD startup of the future!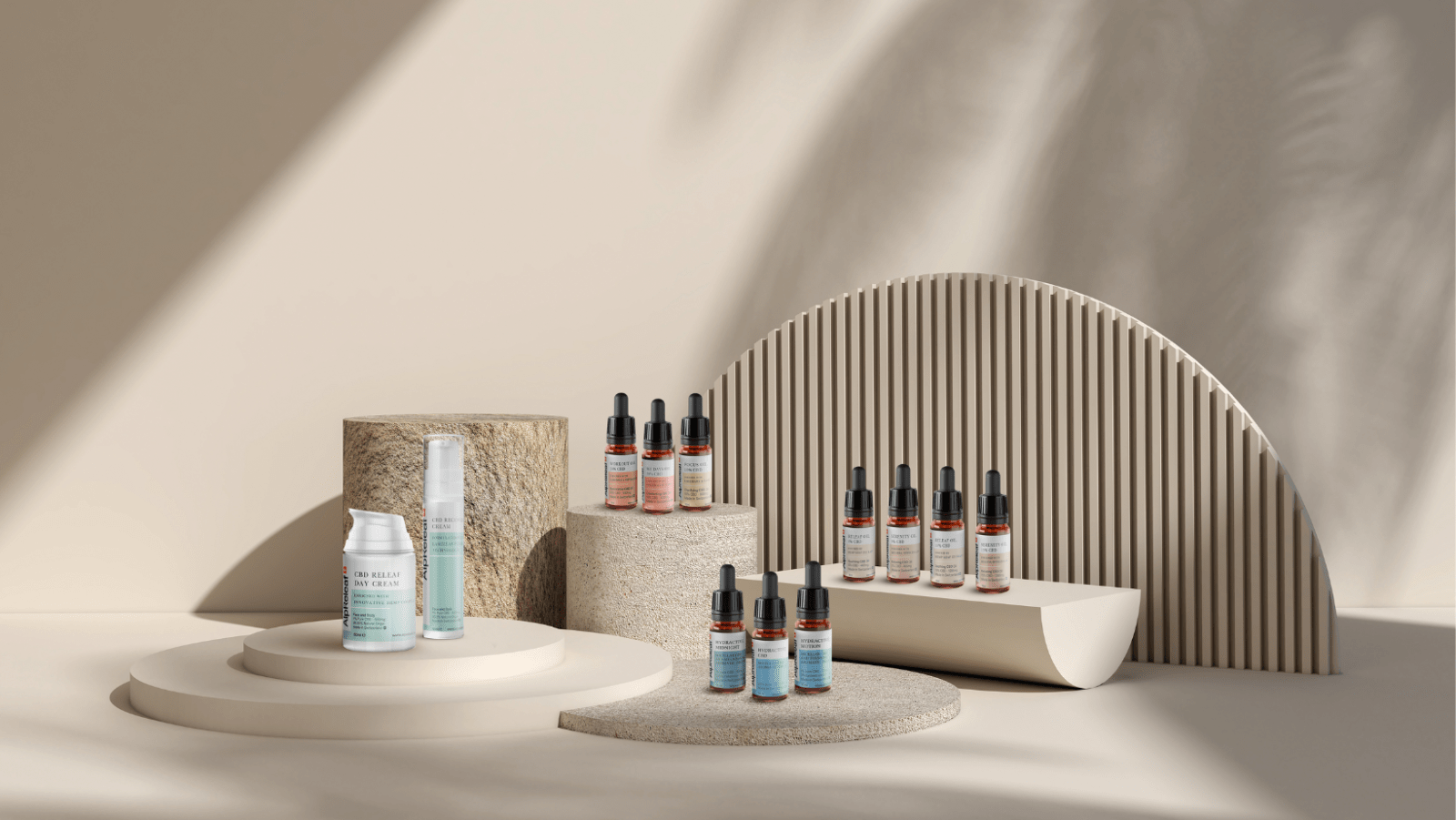 ALPRELEAF : PATRICE MISEREZ A PASSIONATE FOUNDER
In addition to being the founder of AlpReleaf, Patrice Miserez assumes the management of many companies. Fervent defender of the environment, he holds the position of CEO for " d'U-Home Solar ", suppliers of solar panels, " Best Health Europe " and the Baron Tavernier Hotel Restaurant SPA of which you can find the article concerning them herewith: THE BARON TAVERNIER: A HOTEL THAT INVESTS IN SUSTAINABLE DEVELOPMENT!
But it is in the field of CBD that he finds his happiness. He is the founder of the innovative Swiss brand AlpReleaf. Patrice Miserez is a man of responsibility who has always put the environment and well-being at the heart of his business.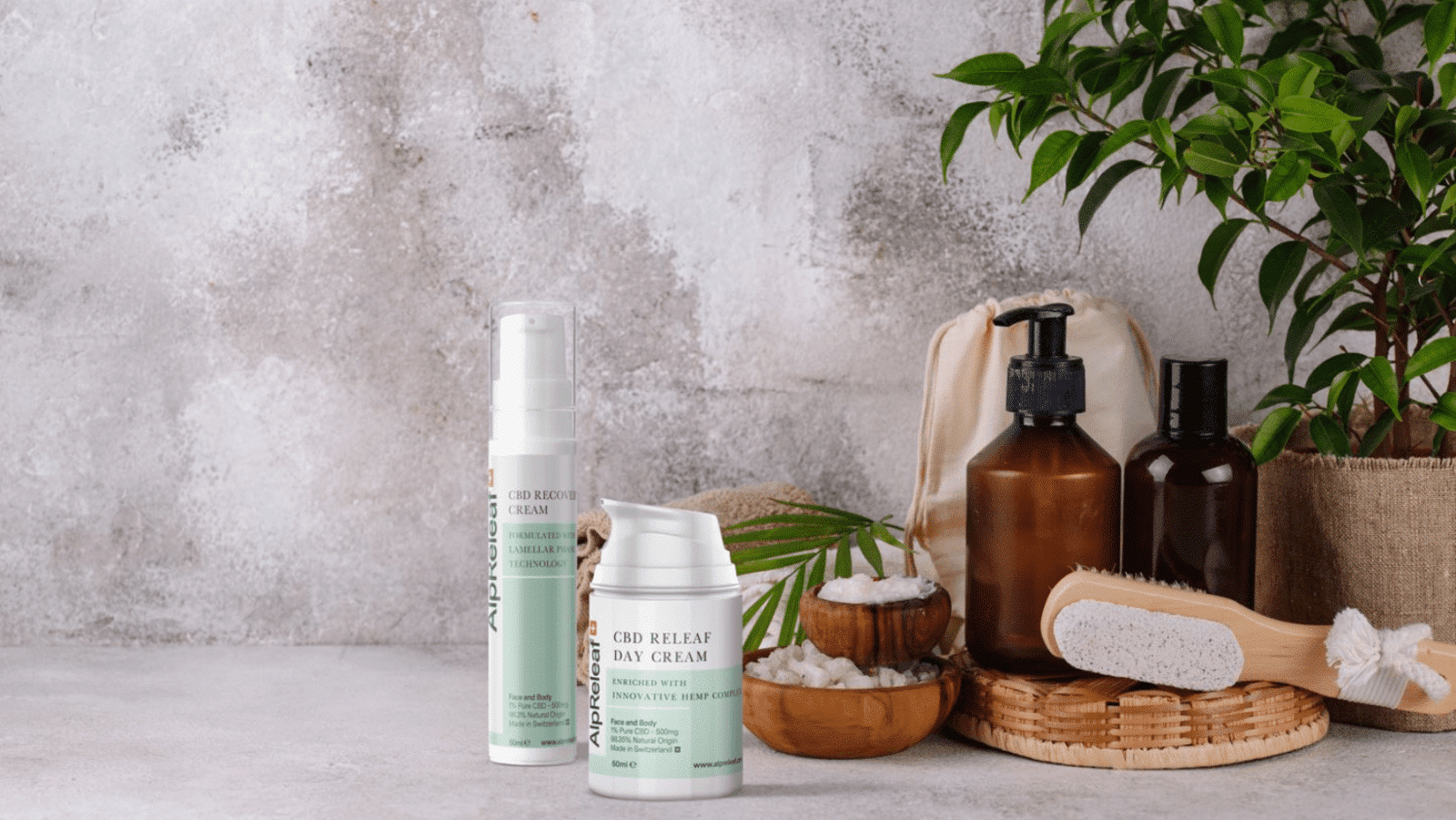 ALPRELEAF : THE ENVIRONMENT AND WELL-BEING START-UP.
To get to the heart of the matter, CBD is the main cannabinoid found in hemp along with THC. Cannabinoids (CBD) have been shown to influence our endocannabinoid system, which plays an important role in regulating our mental and physical well-being. CBD offers a variety of potential wellness and health benefits. Known for its anti-inflammatory and relaxing properties, CBD is a natural wellness ally.
At Alpreleaf, all products are designed and created in Switzerland. Attentive to the environment, the ingredients are all vegan and 100% of natural origin, with the exception of the cream which is 98.35% of natural origin. The secondary packaging is made of recyclable cardboard and the bottles are made of glass. In addition, the packages do not contain any plastic.
The products of AlpReleaf can help you in your daily life. These products are indispensable if you have problems with sleep, concentration, aches and pains after sport or pain during your period. AlpReleaf is there for you! Easy to use and the effects are immediate!
ALPRELEAF : THE WIDE RANGE OFFERED BY THE START-UP
Each product is divided into a category with a specific objective. The effects they have on the body and mind are different depending on the oil or cream you use. It is therefore important to know what problem or need you are targeting.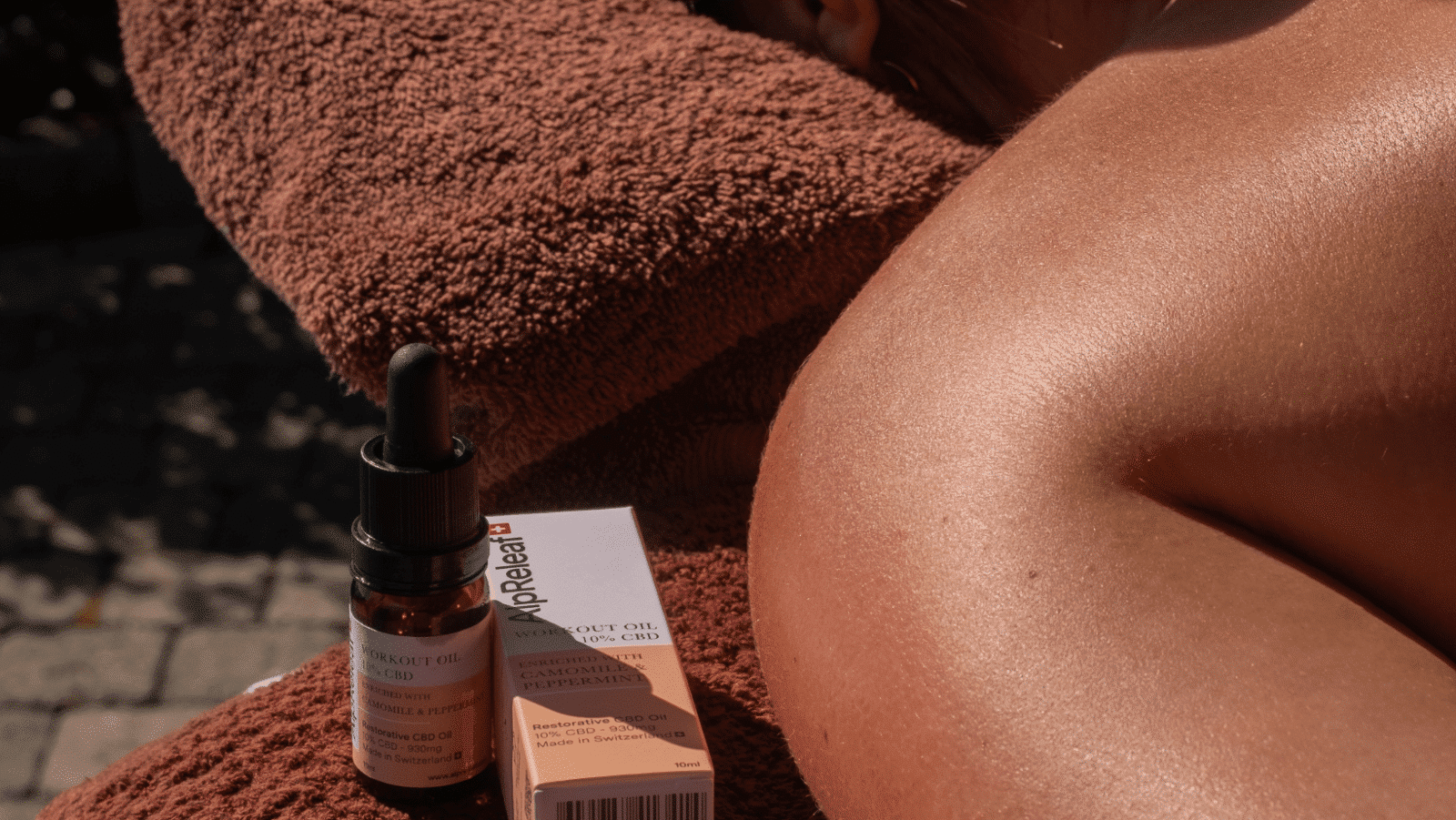 – Relaxation and calm
Releaf Oil, 5% CBD
This oil is designed to help you relax and have a calm and relaxed mind. Had a stressful day at work? This oil has been concocted to gently and naturally soothe any stress and anxiety you may be facing in your daily life.
How to use it? You can use it on the skin: morning and evening, a few drops on the face and massage gently. And orally: 1 to 2 times a day, a few drops under the tongue for 1 minute.
– Concentration
Focus Oil, 10% CBD with rosemary and sage extracts
This oil is perfect to help you concentrate. To optimize your cognitive performance on a one-off or long-term basis. This oil stimulates your concentration and your mental capacity.
How to use it? Orally: a few drops under the tongue once or twice a day. Or on the skin: in the morning before going to work or school, a few drops between your hands and then gently massage the face.
– Restorative sleep
Serenity Oil, 15% CBD with lemon balm extract
This oil is invaluable for finding the arms of Morpheus. This range has been specially designed to help you fall asleep in a calm, natural and non-addictive way.
How to use it ? Orally: a few drops under the tongue for 1 minute before going to bed. On the skin, Serenity oil is great for softening, moisturising, detoxifying and the fragrance of lemon balm gives it a directly relaxing effect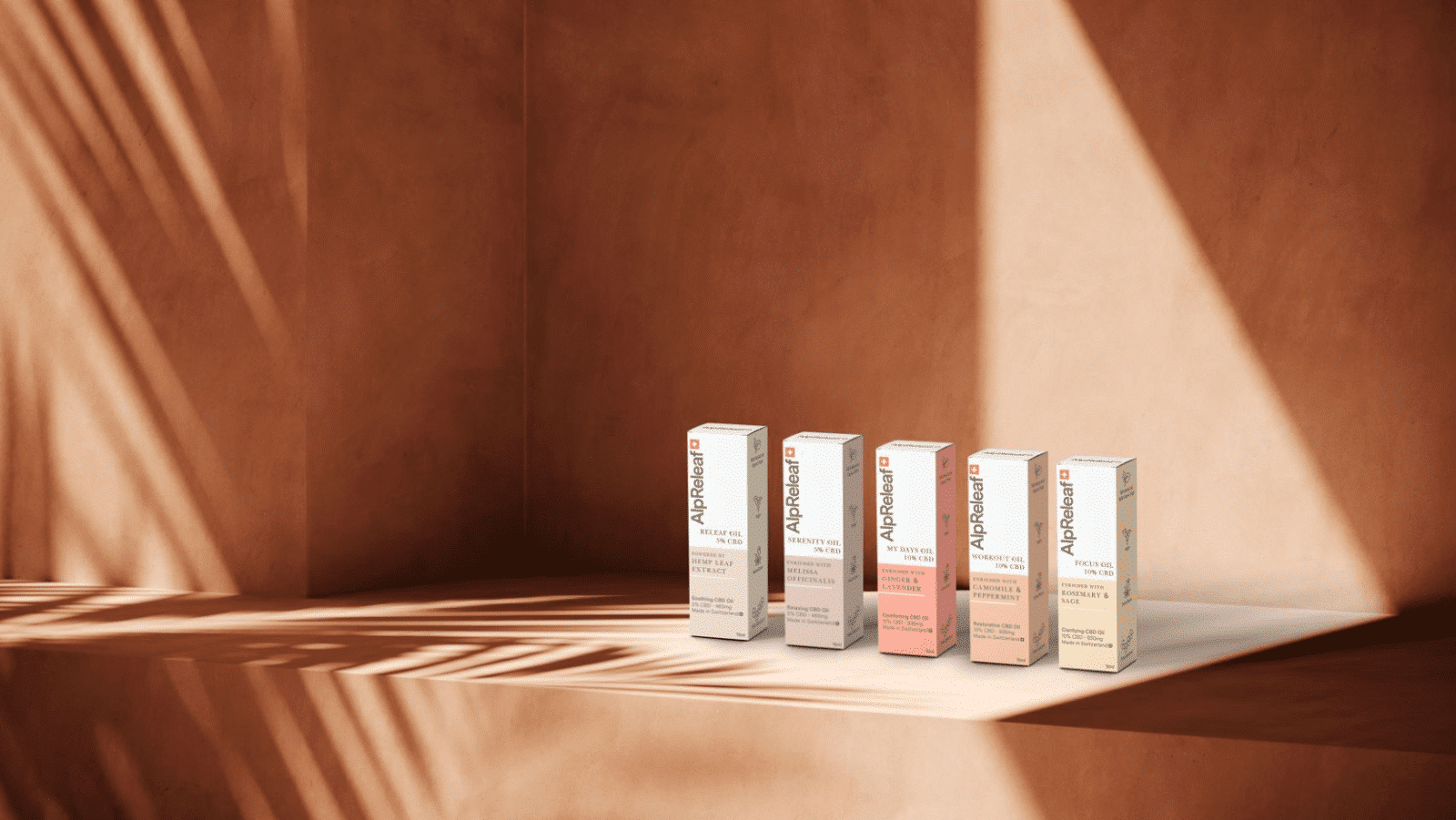 – Muscles and joints
Workout Oil, 10% CBD with chamomile and peppermint extracts
If you practice sports regularly, this oil is made for you! After sport, if you have aches and pains, or even as a preventive measure before a session, it is very effective.
How to use it? This oil is used orally: a few drops (3-5) under the tongue once or twice a day. And also on the skin to soothe aches and pains: after a session, several drops in the hands and then massage the body with it.
– Female comfort
My Days Oil, 10% CBD with ginger and lavender extracts
This oil is for all women who experience pain during menstruation. It helps to reduce unwanted effects such as tension, nervousness, irregularities and mood swings.
How to use it? Orally: a few drops under the tongue once or twice a day. And on the skin, in the morning and evening, a few drops between the hands and then massage the lower abdomen and the lower back.
– Skin care
Releaf CBD Day Cream
This cream helps to actively and sustainably improve the health of your skin. It combines innovative technology with high concentrations of CBD, your skin will be hydrated and soothed.
How to use it? You can use it on the skin, a few dabs of cream in your hands and then spread it on the face until it is completely absorbed. Be careful to avoid contact with the eyes!
Cannabidiol is a virtuous component of cannabis. The range offered by AlpReleaf manages to make the most of the benefits offered by CBD. Each product targets a need, make this oil your essential. AlpReleaf's products can help you in your daily life, to enjoy, in moderation!
You can find your happiness on their website: https://alpreleaf.com/fr
For more information: linktr.ee/alpreleaf
To find all our news, find us on Instagram and on our Twitter account.
We publish daily on our social networks so that you can be up to date every day. You can also share our content on your own networks from the options at the bottom of the page!
See the article on GENEVA MARRIOTT HOTEL, A COMMITTED HOTEL
The preservation of clean water and access to it for all is at the heart of Less Saves The Planet's commitments. You can now read Chapter 4 SAVING WATER AND THE EARTH from our book Less Saves The Planet available for free. The entire book is also available on our website.
See you soon for our next article!