Richard Robe, Chef at Hotel Vernet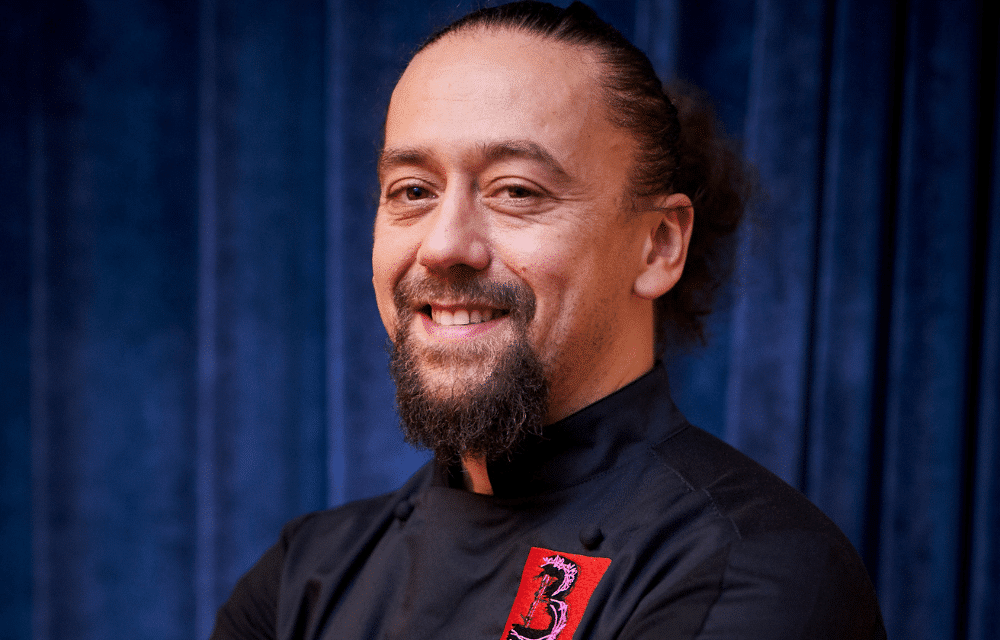 Bye Manchester and say hello to Paris! Richard Robe knows more than we know about fine cuisine. At a very young age, he left his country with courage to quest French gastronomy for a total immersion. He first has learned with Loic Malfilâtre in the running kitchen of Hôtel du Bois Joli and then at Bistro d'Hubert in the 15th arrondissement. And it is not over! Because he has worked at Guy Savoy, l'Astor, Taillevent and now has crossed the finish line at the restaurant Le V of Hotel Vernet*****.
The inventive
Under the sumptuous Gustave Eiffel style glass roof the restaurant of Hotel Vernet***** reveals itself. The chef Richard Robe amazes the taste buds of the clients of the most Parisian Residency – the Haussmann style makes us dreamy.
Since 2014, the chef runs the restaurant with a wild mind. He makes the surprise with meals typically French and a rock'n'roll touch coming from his native city. In the plate of Le V, Richard Robe reinvents the French traditional dishes. He helps us relive the origins and flavours of the selected ingredient with an accurate precision.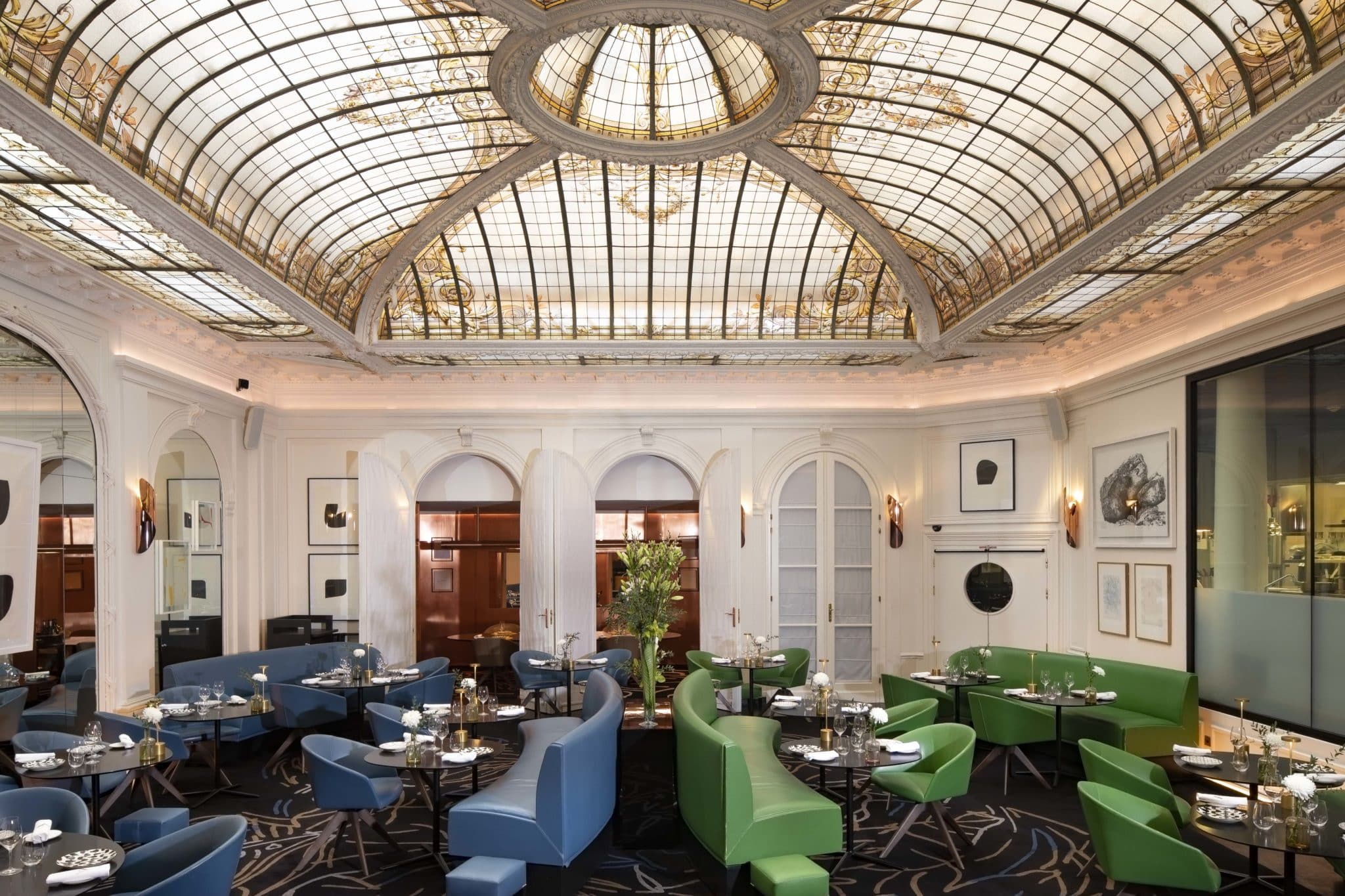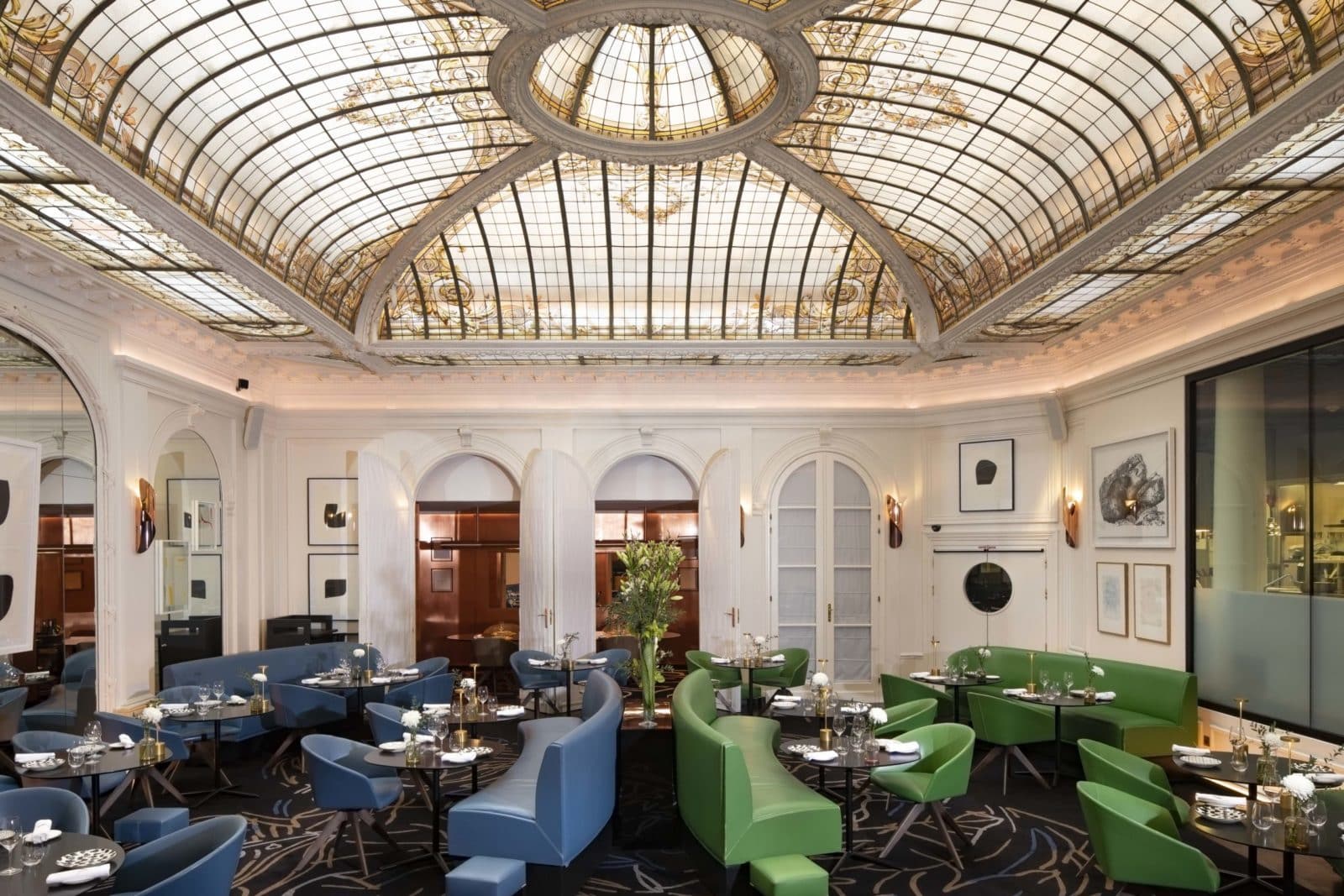 Richard Robe's recipe
In the seasonal vegetable family, we want tomatoes! Big and juicy, they are the sign that summer is coming. This natural super-aliment is more than an excellent choice for our health. You know they provide high energy because they are full of vitamins and potassium.
They do not need much water to grow, tomatoes do not leave a permanent track on the planet. That is why chef Richard Robe chose an eco-friendly recipe where everything is cooked: tomato cherries gazpacho, spicy avocado cream with fresh herbs.
Ingredients
Tomato
12 tomato cherries multi colore
½ cucumber
1 red bell pepper
1 green bell pepper
2 garlic cloves
1 spring onion
Sandwich bread disc
Coriander cress
Cressonnette
Spicy avocado cream
1 avocado
60ml cream
135g greek yoghurt
30g coriander
10g Jalapenos chili
30ml lemon zest
4g salt
4 gelatine foils
Seasoning
Banyuls vinegar
Extra virgin olive oil
Homemade tomato concentrate
Salt
Pepper
Recipe
Step 1 – Tomato
Slice the tomatoes into rounds and keep the slices.
Season with salt and pepper and set aside on a clean cloth in a cool place.
Peel the vegetables and keep all the peelings except the onion and garlic.
Cut a fine brunoise from the pepper, cucumber and spring onion and set aside in a cool place.
Step 2 – Gazpacho  
Mix the vegetables and peelings, tomato paste and garlic.
Season with salt, pepper, vinegar and olive oil.
Press with a clean cloth to catch the gazpacho water.
Adjust the seasoning and keep in a cool place.
Step 3 – Spicy avocado cream
Put all the ingredients in a powerful blender and blend.
Soften and melt the gelatin in a saucepan.
Add to the blender and strain through a cheesecloth and set aside in a cool place.
Once the mixture has set, beat with a mixer to smooth it out.
Place in a piping bag and keep in a cool place.
With a round cookie cutter, cut a loaf of bread and toast in a pan with butter.
Step 4 – Presentation
In a deep dish, place the sliced bread and spread a good layer of avocado cream.
Season the brunoise and sprinkle over the avocado cream.
Arrange the tomato slices on top so that they cover everything.
Decorate with the coriander shoots and sprinkle generously with olive oil, fleur de sel and freshly ground pepper.
Serve with chilled gazpacho water for extra freshness.