10 of the Best Stress-Relieving Foods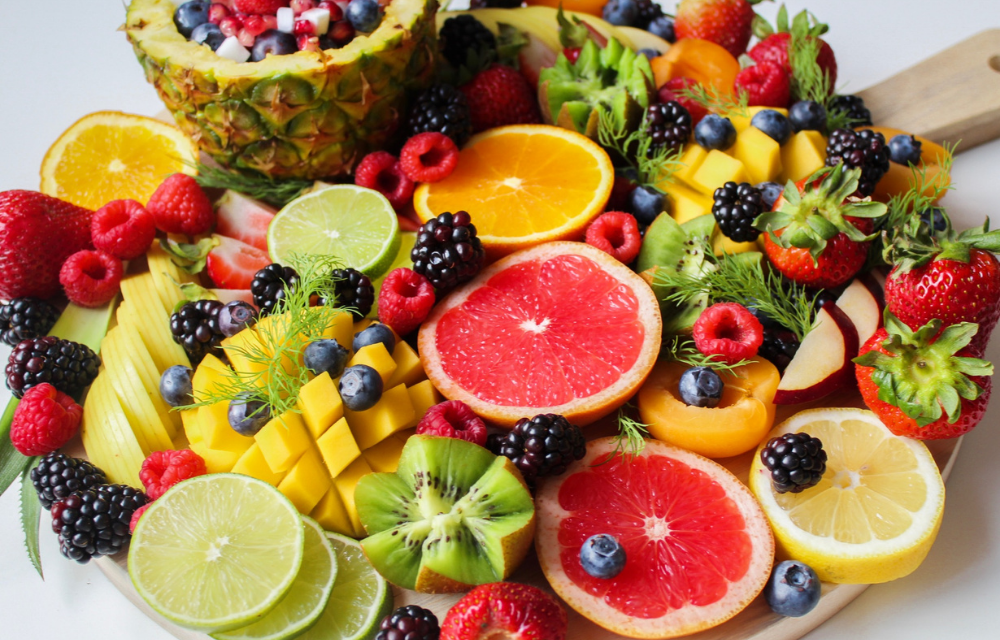 You exercise or meditate to relieve stress? But you still feel overwhelmed. Did you know that food can also help you fight anxiety? Improving your diet can help keep your metabolism up and stress levels down. You just need to know which product is best.
Less Saves The Planet – gastronomy expert – explains which food needs to fill your plate! Look no further than this list of top stress-fighting foods – this next 10 products have been selected according to our environmental principles.
Why is food the key to fight stress?
Our nervous system requires a healthy diet to function properly. The best stress-free diet limits low energy and contains a small number of calories. For an energized brain, our body needs to compensate the loss of nutrients caused by high stress levels.
Essential nutrients are magnesium, vitamins C, B, iron and omega 3. Magnesium aids in fighting anxiety and increase energy levels. It balances nervous, psychic and emotional systems. Vitamins (mainly B6, B9, B12) helps in producing anti-depressive hormones like dopamine and norepinephrine.
You also should drink water everyday. Favor magnesium-mineralized-water!
10 relaxing foods  
Citrus: Get high with vitamin C!
Orange, lemon, grapefruit and more will support you all the way through your anxious phase. Adrenal glands – as suggested by their name – produce adrenaline so they need a lot of vitamin C.
Vitamin C will increase your organism ability to resist to pressure. It also has antioxidant effects which reduce molecule production that keep up the organism and liberal radicals. Try to eat at least one product rich in vitamin C every meal.
Bell peppers: Boost your immune system!
Bell peppers are great because they contain more vitamin C than citrus. Red bell pepper also provides a lot of carotenes which then becomes vitamin A. It contributes to normal development and function of the immune system
They even provide enough minerals like potassium, calcium, phosphor, magnesium and iron. They all reduces tiredness.
Whole-grains: Balance your mood!
In addition to anti-inflammatory and anti-oxidant properties, whole-grains are rich in vitamin B12 that fight depression. Therefore, they really are required to fight depressions, mood swings and get in good spirits.
Quinoa, oat and the others affect positively our mood thanks to the vitamin B they provide. In addition, the intake of complex carbohydrates allows the body to produce amino acids that activate the production of serotonin, which has a calming effect.
Apples: Keep the doctor away!
Whatever the type, apples are rich in iron, phosphor and mostly bromine. It is the first substance for calming the nervous system!
It helps to better reduce mood swings and fatigue or depression. Biting into an apple exerts a great force on the jaw, which releases tension. So, if you are stressed or angry, eat an apple and relax!
Asparagus: Go for the Summer detox!
They are our daily friend because of their fatigue and stress-relieving benefits. And also because they have folic acid good for our nervous system.
Asparagus is one of the most protein-rich vegetables. It contains a significant amount of vitamins C, B9 and K, potassium and antioxidants.
Spinach: Eat nutrients!
During periods of high adrenaline secretion, nutrients are rapidly drained from the body. Generally, this is when the body draws on its reserves until it feels tired. 
Spinach is packed with nutrients and provides vitamin B9, which stimulates the production of dopamine, a neurotransmitter also known as the happy hormone. It is also high in magnesium, an anti-stress mineral.
Garlic: Make your brain stress-resistant!
Garlic contains vitamins C and B6, as well as iron, magnesium, sulphur and calcium, which once again ensure the proper functioning of the nervous system. Garlic is also a good anti-fatigue agent.
But its virtues do not stop there, as it also lowers cholesterol levels, protects the cardiovascular system, strengthens the immune system and prevents the risk of certain cancers.
Potatoes: Relax with carbohydrates!
Slow sugars such as those found in potatoes and other foods are high in magnesium, but also in tryptophan, the amino acid precursor of serotonin.
Simple carbohydrates help to reduce stress-induced irritability, but the effects do not last as long. That is why it is advisable to eat complex carbohydrates, which offer a long-term relaxing effect.
Organic honey: Guarantee well-being!
Bees have always been a real ally thanks to their nectar. The honey they produce has soothing properties that can have a positive effect on our mood. Honey, particularly lime honey, has the power to calm the entire nervous system thanks to the trace elements it contains (potassium, calcium, manganese).
Royal jelly is also effective in combating fatigue and temporary depression. Substitute honey for sugar in your evening teas for a calm and soothing night!
Pulses: Be positive!
Pulses such as beans, chickpeas or lentils are important sources of vitamin B1 and magnesium. Vitamin B1 is also known for its positive nerve-calming properties, as it contributes to the normal functioning of the nervous system and the psyche.
In general, legumes and dark green leafy vegetables are good sources of folate which play a role in counteracting depressive symptoms. They are sources of B vitamins, which are known to keep the mind positive.