How to choose strawberries with Guy Krenzer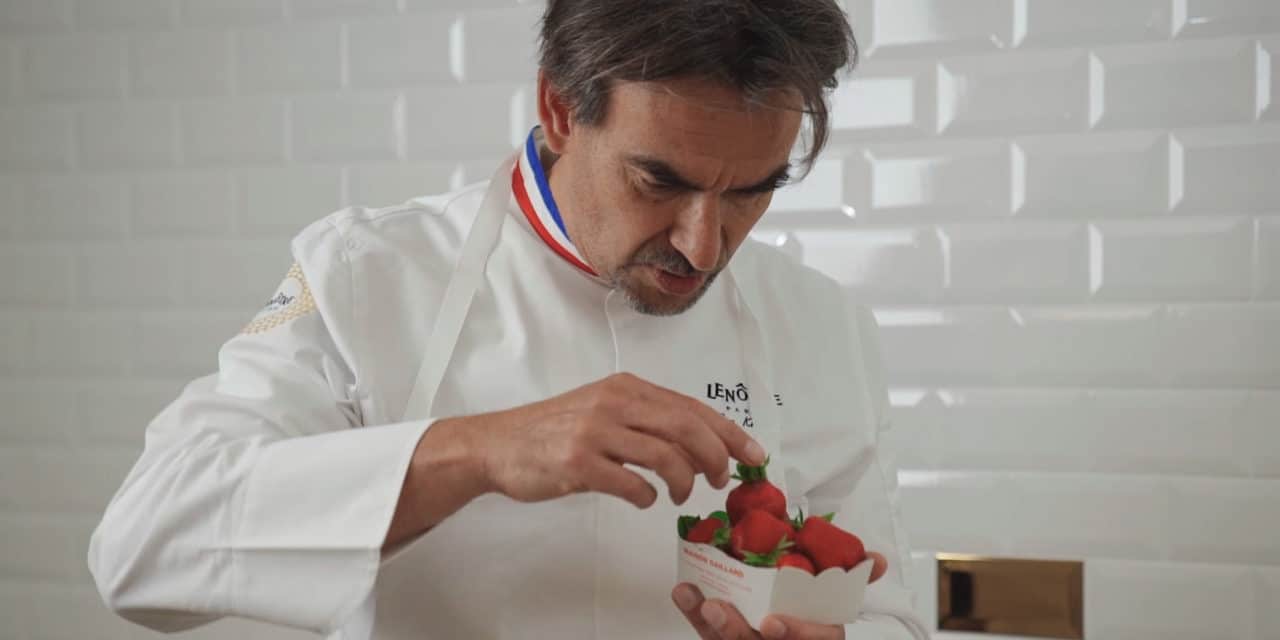 When sunny days have arrived, strawberries make up to the runway. The favorite red berry to French people is almost crossing the line for this season so you better enjoy it before it is gone.
The Chef Guy Krenzer – double awarded Meilleur Ouvrier de France and Creation Director at Lenôtre – helps you choose the most delicious strawberries.
How to choose and store
A delicious strawberry should be good-looking. They should have a full red color, bright luster and firm, plump flesh. Choose fully ripe berries because strawberries do not ripen after being picked. Avoid berries with green or white tips. Do not hesitate to smell, it is the real deal.
Use strawberries as soon after purchase as possible. Leaving the caps on the berries, sort and gently arrange them in a single layer on a cookie sheet or other shallow container. Store in the refrigerator immediately. Just before serving, wash them in cold water in a colander. Eat them within 48 to 72 hours, or freeze them.
Identity card