How to choose samphire with Gaël Orieux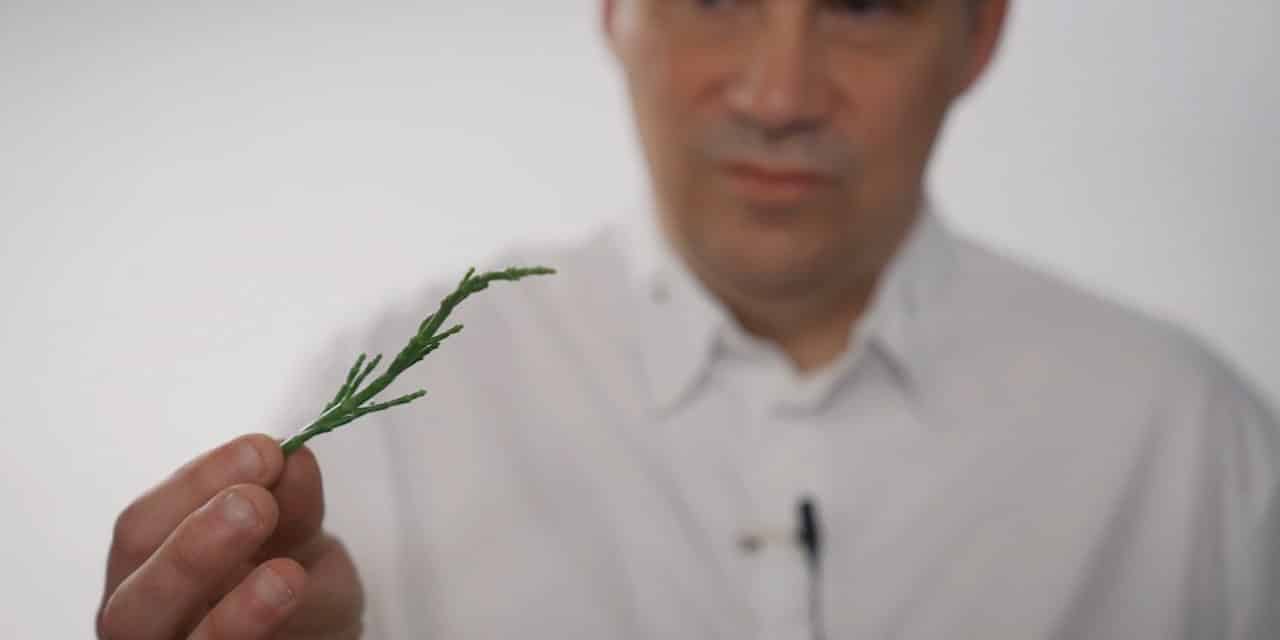 If you have still no idea on what is samphire? It should be about time you learn more about this rising marine plant. Fresh samphire is a vibrant and green that looks a little like a miniature asparagus plant and has a distinctive crispy and salty taste.
Favoured by chefs for its salty yet fresh flavour, samphire is your friend for an original menu! From his kitchen's restaurant Auguste-Paris, the starred chef Gael Orieux shows you how to exactly choose your samphire.
How to choose and store
Samphire grows along the Sea. For the maximum iodine benefits, pick bright, fresh-looking stalks with no signs of wilting.
Samphire will keep happily in the fridge for two or three days, but keep it covered with a damp cloth for freshness. Buy samphire as you need it – it doesn't keep for long and it's a shame if you waste this incredible alga.