FRANCESCA FUCCI, HEAD CHEF OF THE "FISKEBAR" AT THE RITZ CARLTON HOTEL DE LA PAIX, GENEVA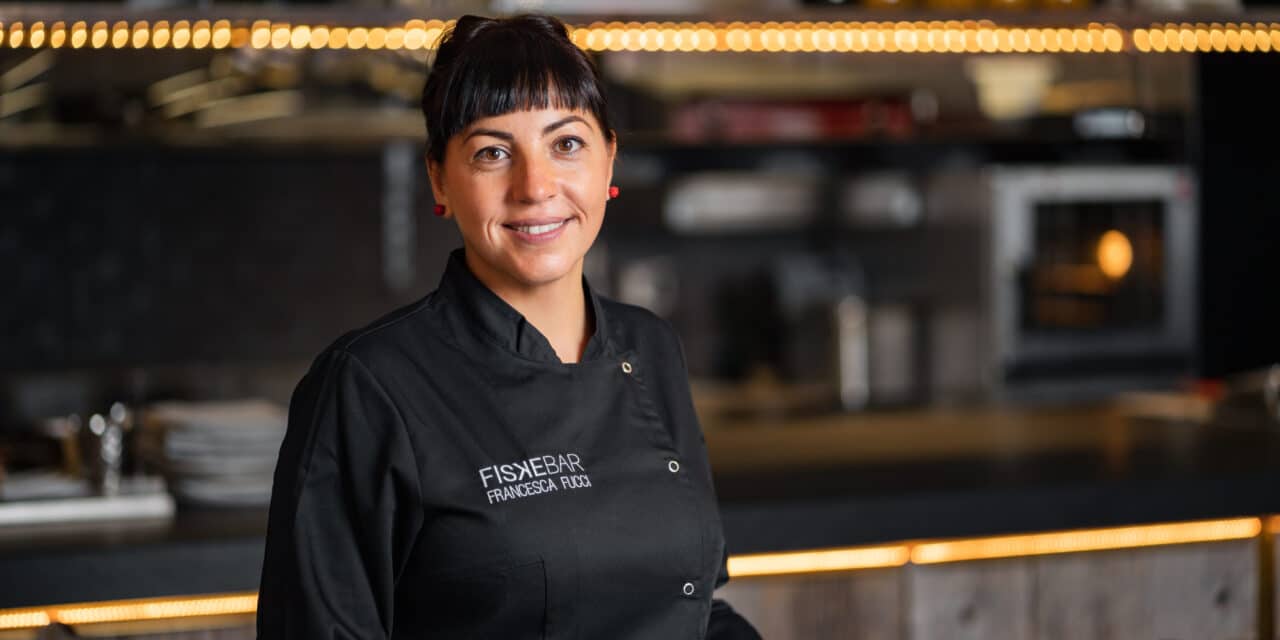 ENDOWED WITH AN UNDENIABLE CULINARY TALENT, FRANCESCA FUCCI IS AT THE HEAD OF "FISKEBAR", THE RESTAURANT IN THE RITZ CARLTON HOTEL HOTEL DE LA PAIX, GENEVA. AFTER AN ADMIRABLE CAREER IN RENOWNED RESTAURANTS, IT IS WITH BRIO AND PASSION THAT CHEF FRANCESCA WORKS IN THE GENEVA ESTABLISHMENT. SHE OFFERS HER CUSTOMERS A MEMORABLE AND PLEASANT CULINARY EXPERIENCE. TODAY, THE CHEF PRESENTS HER DELICIOUS RECIPE FOR SALSIFY, CHESTNUT MISO AND SHEEP'S CHEESE.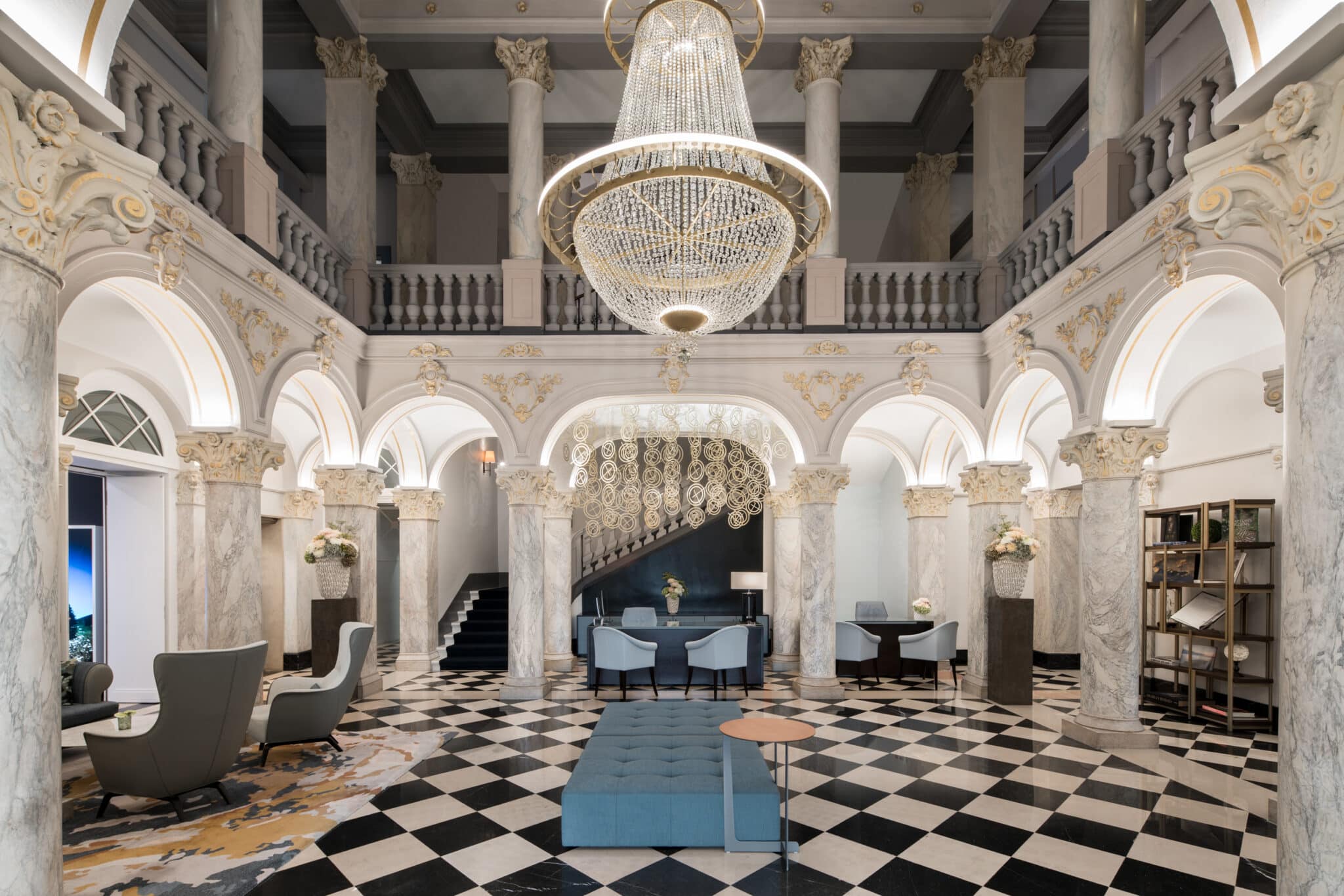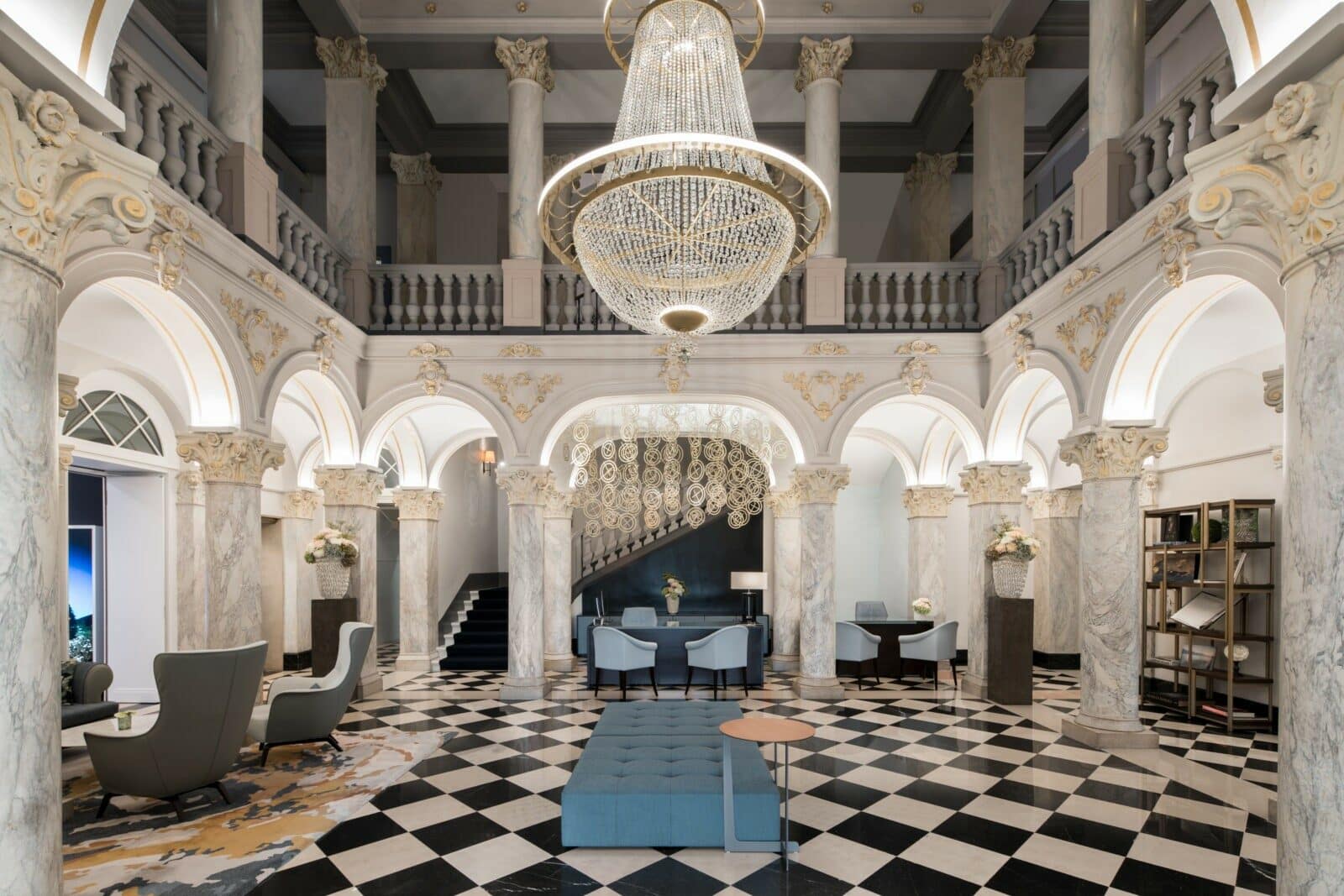 Francesca Fucci's starred career
Francesca spent her entire childhood in the Puglia region in south-eastern Italy in a small village by the sea, and today in Switzerland, the chef has come a long way. Her first experience in a prestigious hotel took place in 2009 in the three Michelin-starred restaurant "La Pergola". A year later, in January 2010, she arrived in the Principality of Monaco as Chef de Partie in the Joël Robuchon restaurant, which also has 2 Michelin stars.
Attached to her origins, in 2011, accompanied by her husband, she returns to her native country in the city of Rome in the restaurant Moma with a Michelin star. It is in this restaurant that she stayed for more than 5 years. This journey through different countries and prestigious restaurants has brought her to the helm of Fiskebar.
Her style of cooking is inspired by her Italian roots, while incorporating influences from Swiss and Nordic cuisine. She strives to work with local and seasonal ingredients to create tasty and balanced dishes. Chef Francesca Fucci lets each ingredient guide her philosophy and creativity: "I propose a cuisine of fusions with a focus on Nordic cuisine, concentrating on wild products and seeking a balance between creativity and taste".
Thanks to her culinary talent and her passion for sustainable cooking, Francesca Fucci has become a respected figure on the Swiss culinary scene. Today, she continues to dedicate herself to her vocation by inspiring others through her inventive and environmentally friendly cuisine.
Fiskebar, the jewel in the crown of The Ritz Carlton Hotel de la Paix, Geneva
With a breathtaking view of Lake Geneva and the backdrop of Mont Blanc, the FiskeBar perfectly combines elegance and conviviality. It draws its inspiration from traditional Nordic cuisine. The establishment has made a name for itself with its delicious fish and seafood cuisine. They draw on the best ingredients with short circuits, valuing local and holy products. Fiskebar is a destination of choice for seafood lovers and inventive cuisine in Geneva!
Francesca Fucci's chef's recipe
The benefits of salsify
Originally from the Mediterranean region, salsify was used as an ornamental and medicinal plant until the 15th century. Around the 16th century, it began to be cultivated for food, mainly in Italy and Spain.
They need a lot of water: frequent irrigation is necessary. A crop of salsify lasting 120 to 150 days requires 500 to 700 ml of water.
Salsify is an often overlooked root vegetable, but it is full of benefits for the body. Here are some of the health benefits of eating salsify:
Improved digestion: Salsify is rich in dietary fibre, which is essential for healthy digestion. Fibre helps regulate bowel movements, preventing constipation and other digestive problems.
Immune system boost: Salsify is rich in vitamin C, which is a powerful antioxidant that can help boost the immune system. Vitamin C also helps stimulate collagen production, which can help maintain healthy, youthful skin.
Reduce inflammation: Salsify contains anti-inflammatory compounds, such as saponins and flavonoids, which can help reduce inflammation in the body. This can help prevent chronic diseases such as arthritis, heart disease and diabetes.
Maintaining healthy blood pressure: Salsify is rich in potassium, a mineral that can help maintain healthy blood pressure by reducing the effect of sodium in the body. Regular consumption of salsify can therefore help prevent high blood pressure.
Promotes weight loss: Salsify is rich in dietary fibre, which can help reduce appetite and promote a faster feeling of fullness. This can help reduce calorie consumption and promote weight loss.
Maintain bone health: Salsify is rich in calcium, an important mineral for bone health. Regular consumption of salsify can help prevent osteoporosis and other diseases related to bone density loss.
In summary, salsify is a nutritious root vegetable that can provide many health benefits. By including them in your diet, you can improve digestion, boost your immune system, reduce inflammation, maintain healthy blood pressure, promote weight loss and maintain optimal bone health.
The chef is showing us her creativity and talent today, with her delicious and tasty recipe with salsify, chestnut miso and sheep's cheese:
Ingredients
– 300 gr Salsify
– 1 pcs Shallot
– 60g butter
– 200ml reduced vegetable stock
– 2 gr Soy lecithin
– 70-80 gr Fresh sheep's cheese
– 5gr Black truffle
– 8 gr Homemade chestnut miso
– Salt and pepper
Preparation in 4 steps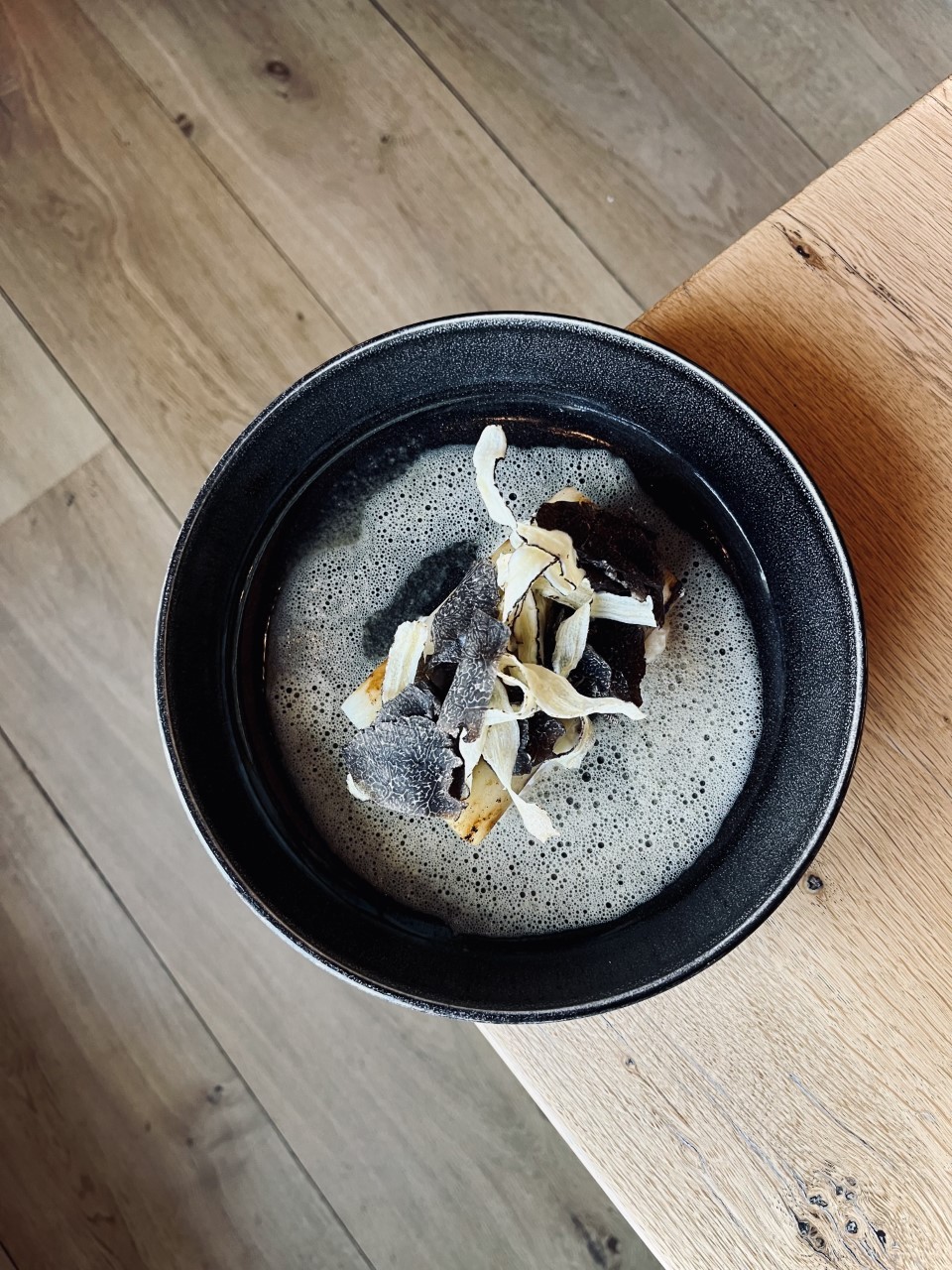 Wash and peel 200gr. of salsify, cook it in a pan with a knob of butter and a chopped shallot, add salt and pepper. Cook for about 25′ on a low heat and if necessary add a little stock, taking care to caramelise the salsify.

The remaining 100gr. of salsify wash well and scrape off the skin. With a mandolin, cut them into thin slices and fry at 130°c to keep the salsify light in colour, then dry well on absorbent paper.

Prepare a vegetable stock and reduce to concentrate the flavour about 80%. Afterwards, add soya lecithin and add butter when preparing the dish.

Cut a slice of sheep's cheese and place it on the bottom of the plate, place the salsify on top, continue with the chestnut miso, salsify chips, alternate with slices of truffle and finally add the sauce on the side.

A recipe to be consumed with passion and moderation!

Our thanks go to the chef Francesca Fucci for taking the time to give us her delicious recipe.

The Ritz-Carlton Hotel de la Paix, Geneva

Quai du Mont-Blanc 11, 1201 Genève, Suisse

tél : +41 22 909 60 00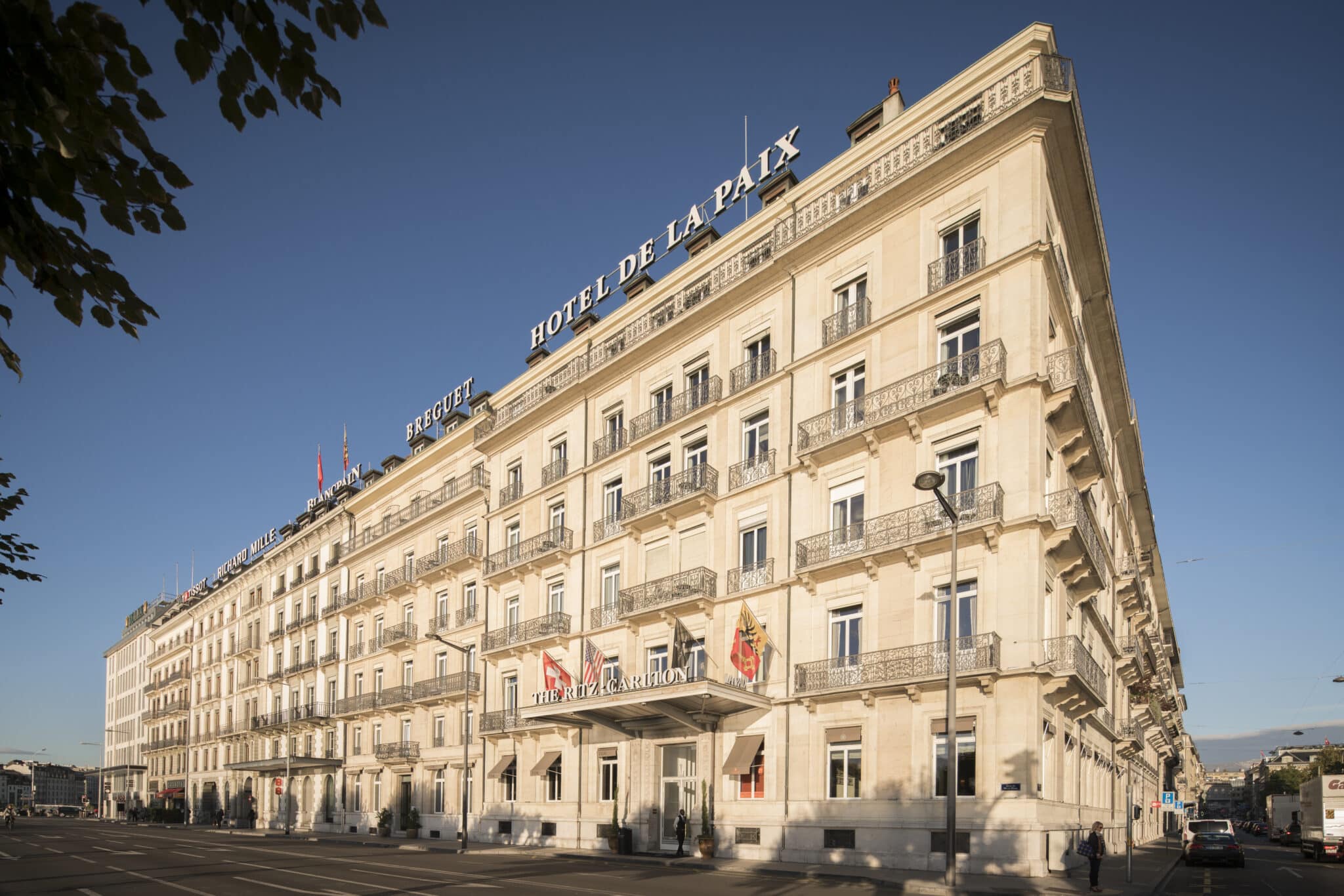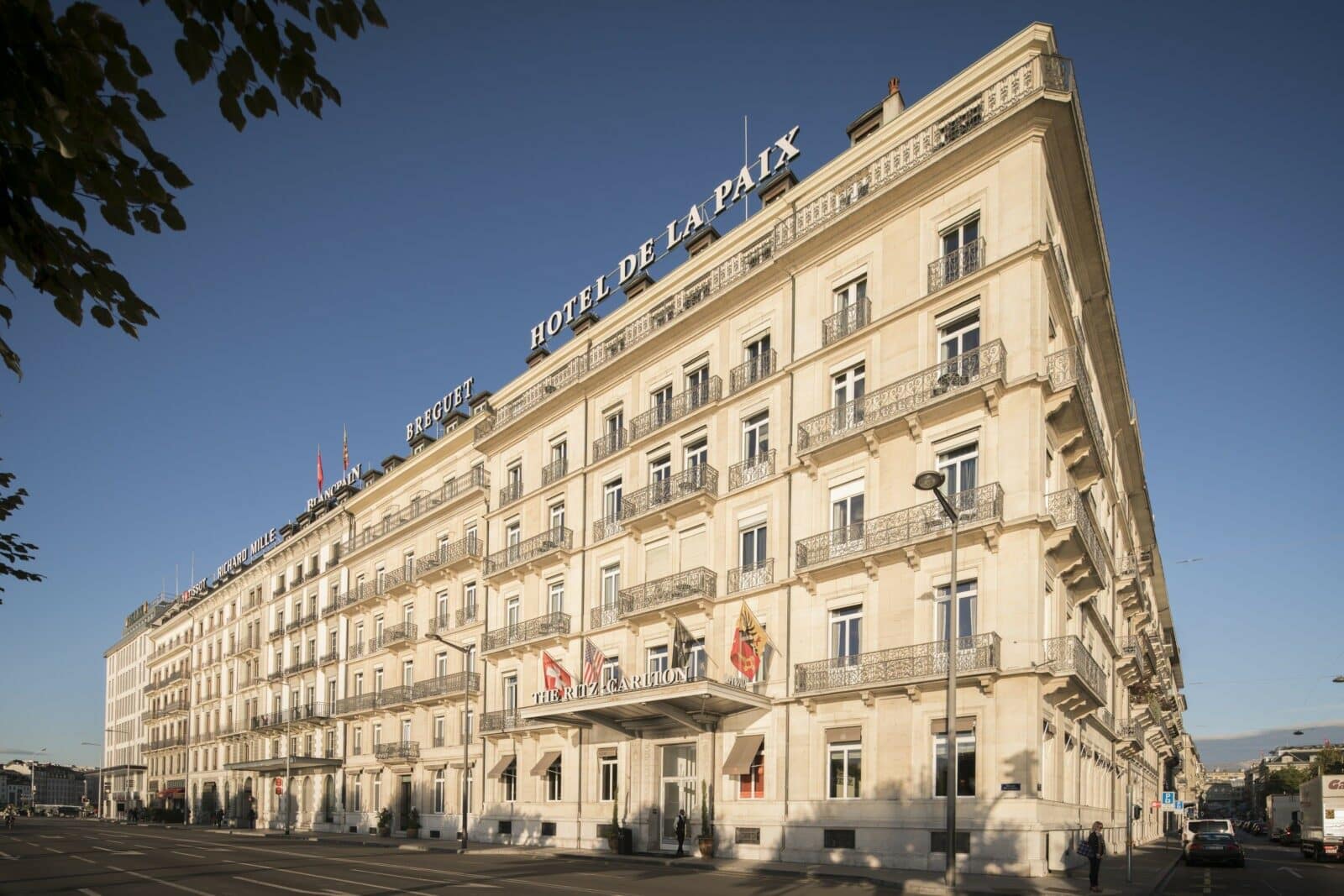 To find all our news, find us on Instagram and on our Twitter account.
We publish daily on our social networks so that you can be up to date every day. You can also share our content on your own networks from the options at the bottom of the page!
See the article on GENEVA MARRIOTT HOTEL, A COMMITTED HOTEL
The preservation of clean water and access to it for all is at the heart of Less Saves The Planet's commitments. You can now read Chapter 4 SAVING WATER AND THE EARTH from our book Less Saves The Planet available for free. The entire book is also available on our website.
See you soon for our next article!