How to choose onions with Toshitaka Omiya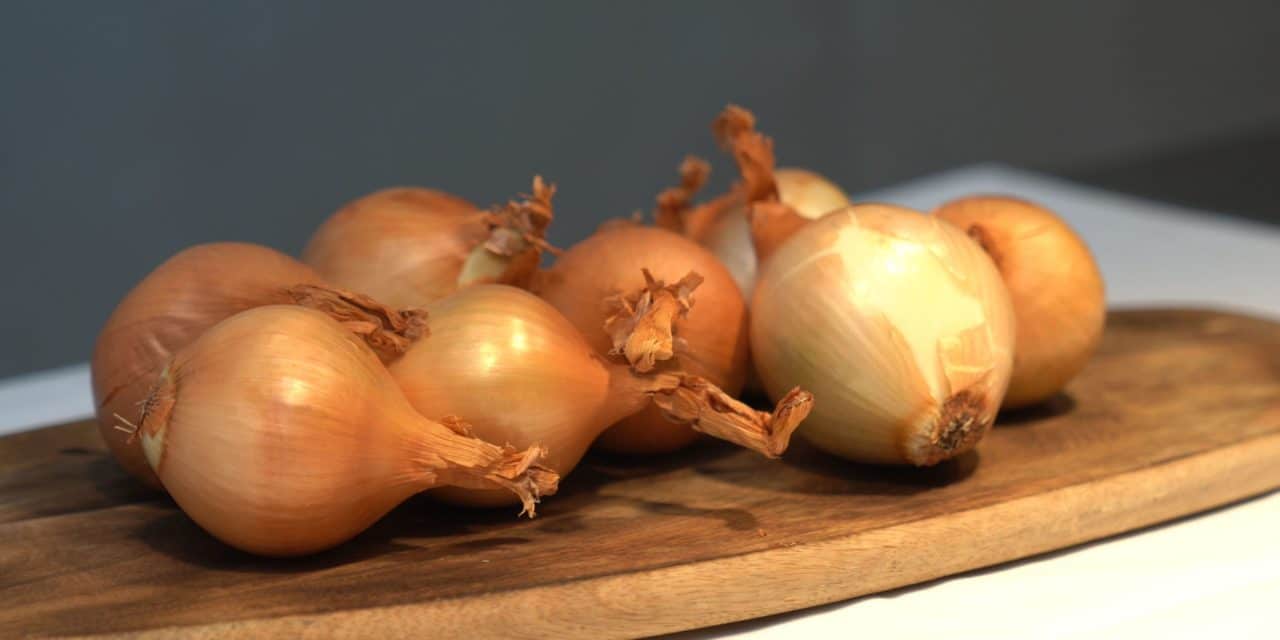 Over the past decade we have witnessed the emergence of a young generation of chefs of Japanese origin who have trained in France and for some of them, have been able to perform with the great French starred chefs.
This week, we welcome without doubt the best Japanese chef in the capital: the starred chef Toshitaka Omiya of the Parisian restaurant Alliance. It is with great pleasure that the chef from Osaka, who trained with Robuchon, Passard and Legendre, joins us to give you some advice on how to choose your onions.
We no longer need to introduce the onion! Raw, they give off a powerful aroma and strong flavours that are softened by cooking. They can be used in an impressive number of dishes, from the most rustic ones (flamiche, gratinée…) to the most sophisticated ones (pan-fried foie gras, duck breast…). This bulb, a nutritive reserve for the plant and its flower, also has nutritional qualities that invite you to combine well-being and pleasure at the table.
How to choose and store it well
Let your senses guide you in choosing the right onion: observe it, smell its odour and you will have little chance of making a mistake.
Before choosing a quality onion, it is important to differentiate between dry and early onions. The dry onion is the one you find in the supermarket, packed in nets. Early onions are harvested before they are ripe and are therefore sold in bunches at the early stages.
The dry or storage onion must be firm with shiny, spotless layers of skin. And of course, the bulb must be dry! In contrast, the bulb of the early onion is firm and shiny. The rest of the onion should have green, vigorous and crisp stems. Finally, choose the onion according to the use you wish to make of it: plump bulbs for stuffing and spring onions for raw preparations, etc.
As they are dry, storage onions should be kept in a dry place away from light, otherwise they will sprout. In this way, it will retain its taste and nutritional qualities for one or two months. The freshness of spring onions means that they should be kept in a cool place in the vegetable bin. In a clean, damp cloth or an airtight box, you have one week to eat them.
Identity card