How to choose green beans with Eric Bouchenoire?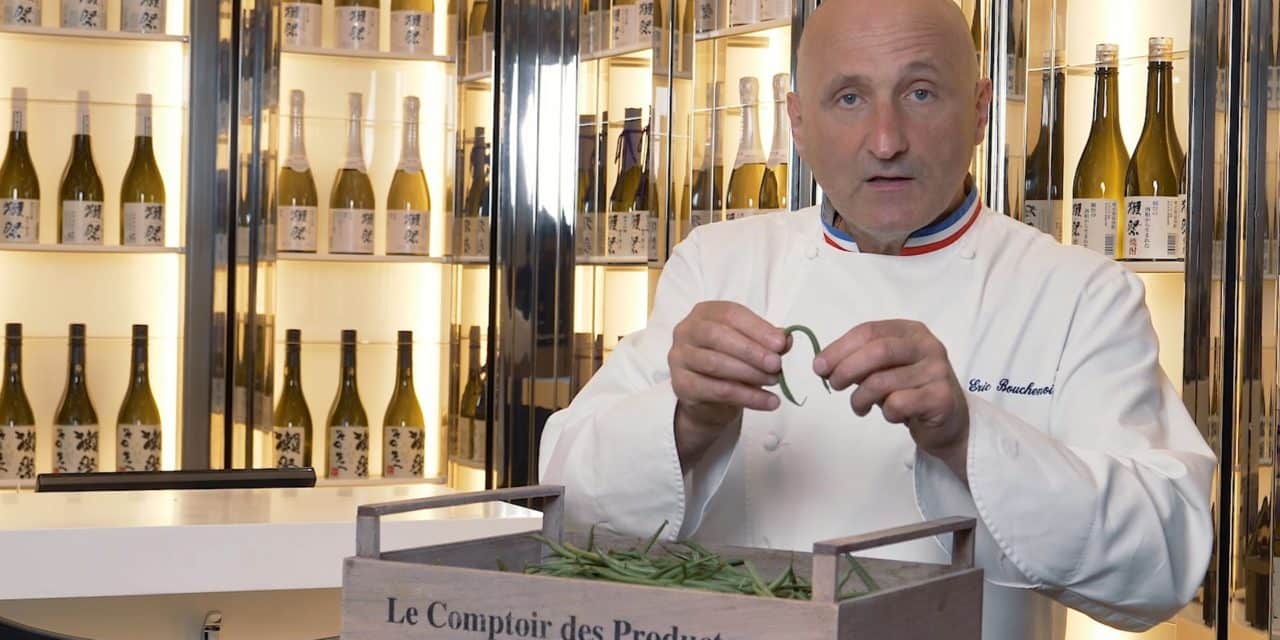 Green beans are the main vegetables of French cuisine even though it is originally from South-America. In faggot, salad or purée, it is more than a simple side dish. This vegetable fruit counts many varieties that differentiate in colour and texture. It really combines pleasure and nutritional benefits.
Meilleur Ouvrier de France 2000 and current General Manager of Atelier Robuchon Etoile* Restaurant, Eric Bouchenoire assists you in finding good quality green beans.
How to choose and store it?
There are 3 types of green beans: French green beans or filet green beans, flat beans and long beans. French green beans are well-known as a thin variety. Flat beans can be green or yellow (wax beans) and are made to be eaten entirely. Long beans are a combination of the two – firm and extraordinary long.
You must observe! Whatever the variety, green beans must look pleasing. It should not bear any patch or string. The perfect bean is thin, long and even in colour. You should also know that the bigger it is the more string it will get! Fresh green beans are fragile. If you crack them, you will immediately notice water coming out.
To benefit from nutritional and tasty flavours, good storage is a must! Each product has its own storage technique. Green beans can be stored in the refrigerator for 3 to 4 days. For fresh beans, we recommend to wrap them in a damp paper towel and store like so until using them. You might do not have time to cook right after you bought them so you should think about freezing or canned them.
Identity card