ALGAMA: THE MICROALGAE STARTUP!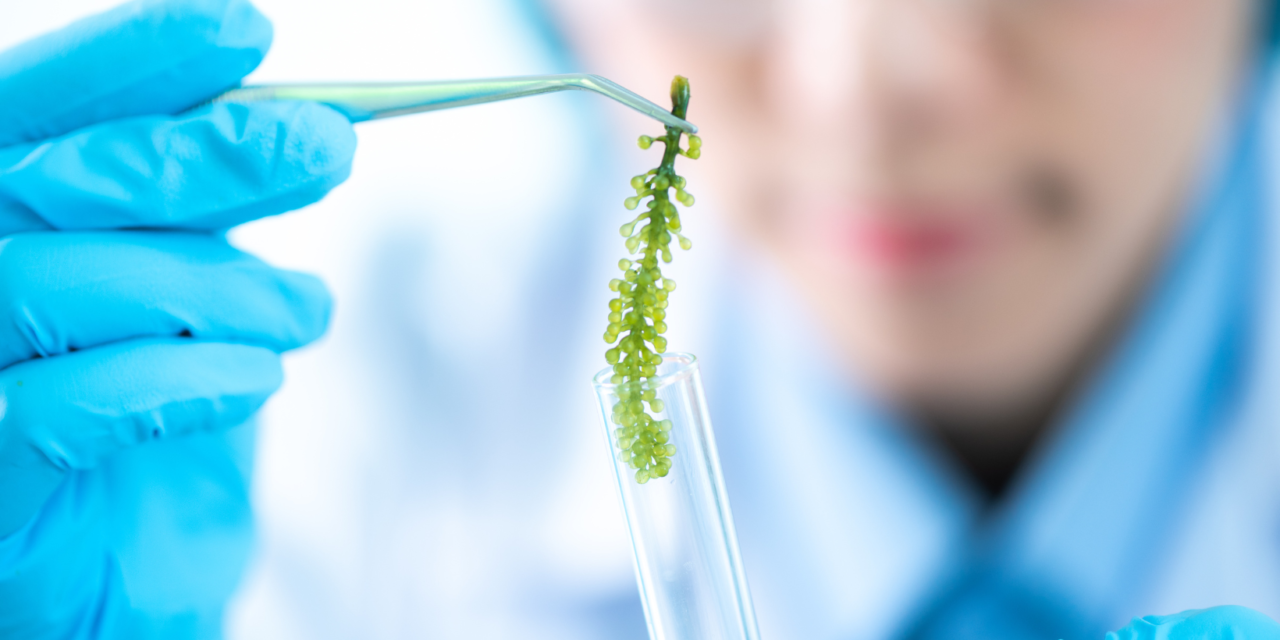 THIS IS THE STORY OF A CRAZY PROJECT: TO FEED 10 BILLION PEOPLE BY 2050 USING ALGAE. SO, NO, IT'S NOT ABOUT EATING SUSHI OR SEAWEED SALADS EVERY DAY, BUT ABOUT REPLACING EGGS, MILK AND EVEN MEAT WITH MICROALGAE! ALGAMA'S CO-FOUNDERS, ALVYN SÉVERIEN AND GAËTAN GOHIN, WANT TO TAKE ADVANTAGE OF THE ENORMOUS NUTRITIONAL BENEFITS OF ALGAE WHILE CREATING TASTY PRODUCTS THAT ARE GOOD FOR THE PLANET.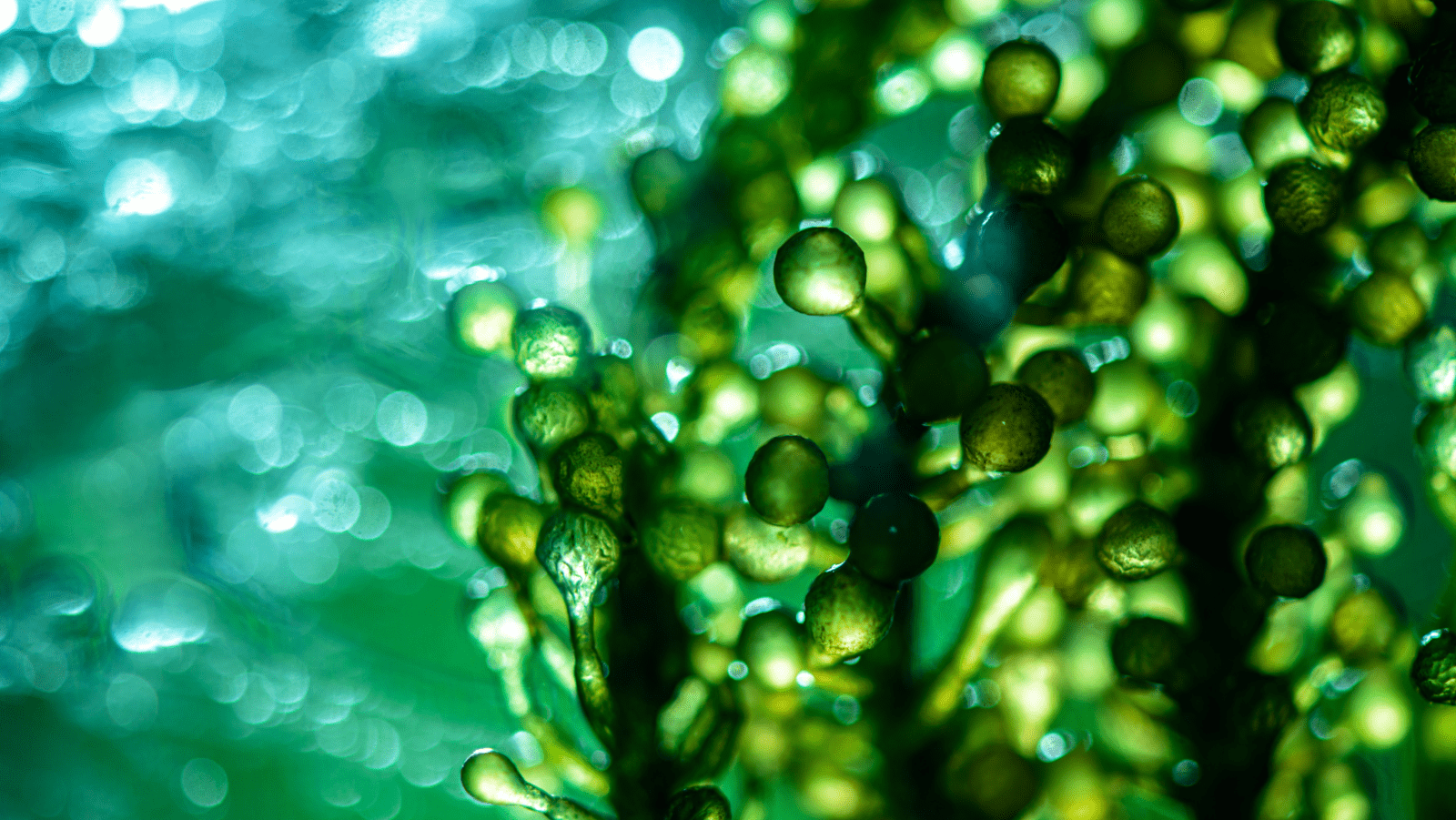 Algama: founders passionate about seaweed and its benefits
Alvyn was supposed to start a career in finance. Gaëtan, his childhood friend, had followed the same path and was a financial consultant for some years. But they had another thing in common: both friends took natural food supplements, such as spirulina, a freshwater microalga. Alvyn's aunt, a dietician, had advised him to do so, and Gaëtan's doctor.
They decided to leave everything behind and to join forces to create Algama. This common interest in marine products has become the pillar of the startup. The objective? To make microalgae an everyday ingredient. Composed of 66% proteins, it is a real solution for the food of tomorrow.
Indeed, algae have many nutritional benefits. It reduces cholesterol levels and is rich in vitamins and minerals. All this helps to combat iron deficiency and provides copper, zinc and magnesium, which are essential for a healthy body.
Officially founded in 2013, the Ile-de-France-based start-up began a partnership that year with a unit of the CNRS (Centre National de la Recherche Scientifique), which specializes in algae. In 2016, they received €3.5 million to follow up on a fundraising round from the Hong Kong company Invest Horizon Ventures. The same year, Algama joined Paris & Co, an incubator for startups via the Smart Food Paris platform.
In 2017, Algama released its first product: an egg-free mayonnaise made in France! Alvyn is passionate about gastronomy and for him, the taste of his products is a priority. Indeed, the two founders do not see themselves as ambassadors of veganism and do not wish to proselytize. Their intention is to offer delicious, quality products while reducing the impact of protein-rich foods on the planet. Next time you shop, you can find their products in Carrefour and Franprix stores as well as in delicatessens.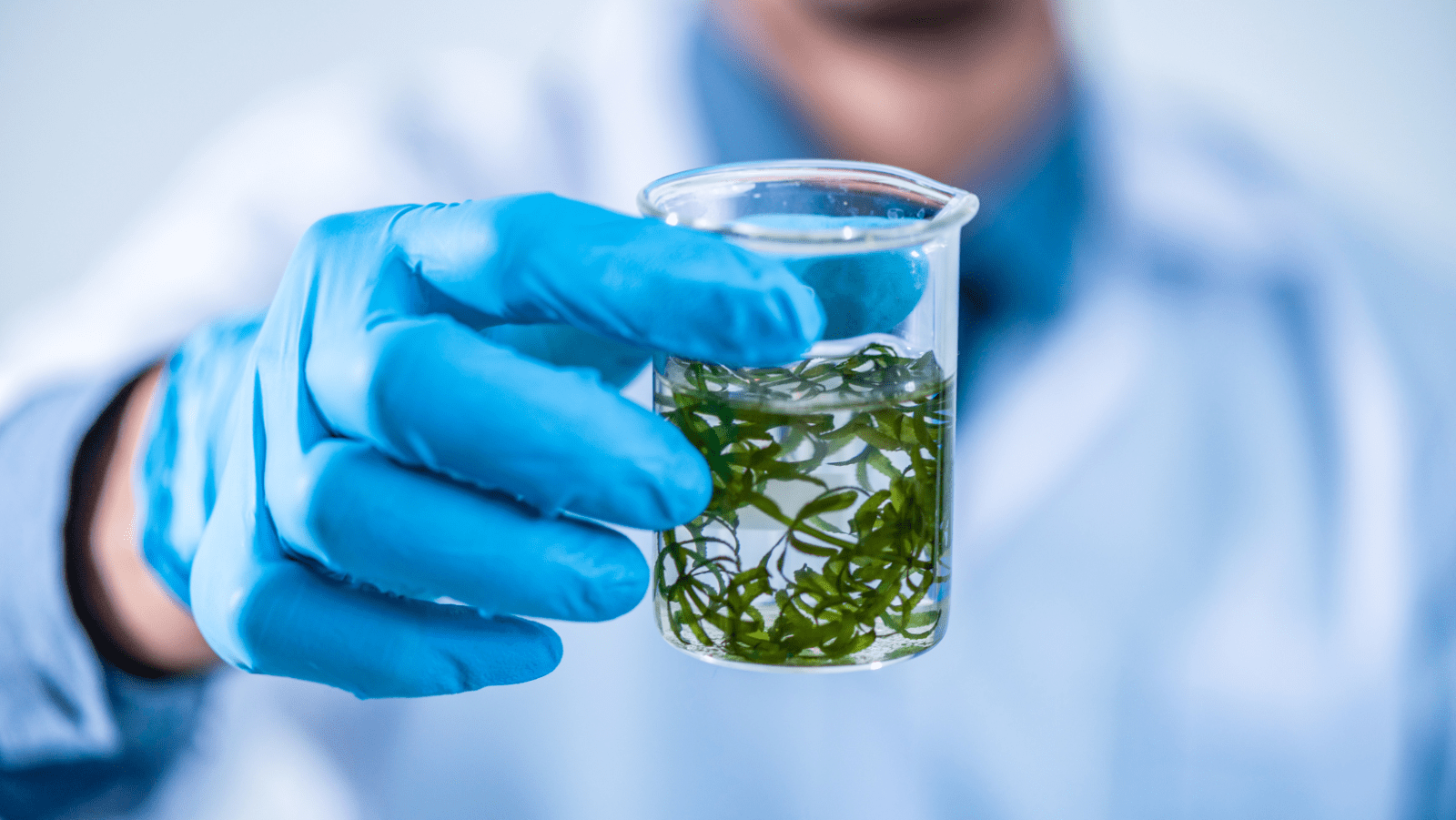 Alagama: various products and a growing start-up
Since 2013, Algama has grown. Cookies, brioche, and vegetable salmon are already part of the startup's recipe catalogue. The company, which started in Malakoff, near Paris, received a 600,000-euro grant from the Ile-de-France region in 2021 as part of the Relance Industrie plan. This will give new ideas to the researchers at Algama laboratories.
For co-founder Alvyn, consumers are ready to change their eating habits if the taste is there. Their latest creation, chocolate chip cookies, is a hit. The recipe is simple: no eggs, no milk but a type of microalgae, tamalga.
The company wants to go even further. In the next few years Algama dreams of coming out with culinary specialties. For this, the company is recruiting and is currently looking for laboratory technicians.
In addition, in September 2021, the organization received a European grant of 2 million euros under the call for projects of the European Maritime Affairs and Fisheries Fund (EMAF). An initiative of the European Commission. This is enough to make us want to promote this beautiful project which represents 100% of the values of Less Saves The Planet.
So, when you go shopping, don't hesitate buy Algama!
To find all our news, find us on Instagram and on our Twitter account.
We publish daily on our social networks so that you can be up to date every day. You can also share our content on your own networks from the options at the bottom of the page!
See the article on GOOGLE MAPS HELPS ITS USERS REDUCE THEIR CO2 EMISSIONS!
The preservation of clean water and access to it for all is at the heart of Less Saves The Planet's commitments. You can now read Chapter 4 SAVING WATER AND THE EARTH from our book Less Saves The Planet available for free. The entire book is also available on our website.
See you soon for our next article!