Vincent Maillard, Alain Ducasse's loyal apprentice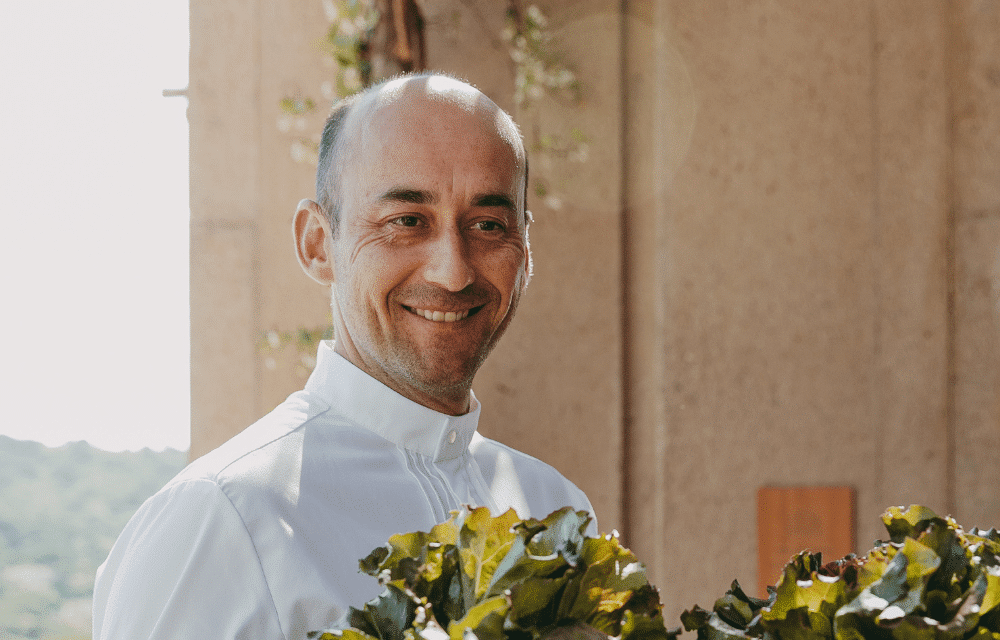 Involved in cooking since childhood, he has been active since his teenage years in the family inn. His time with Guy Savoy and Alain Ducasse gave concrete expression to his ambitions, which led him to explore quality family cooking in Provence. Alongside the two-starred chef Francis Chauveau, he discovered a passion for the delights of the Mediterranean which accompanied him in his new adventure at the Lily of The Valley hotel.
The Mediterranean at heart
On the Saint-Tropez peninsula, Lily of The Valley has two restaurants: Le Vista and Le Club House, which Chef Vincent Maillard runs with an iron fist.
As head chef and head of catering, he designs a menu that highlights the Mediterranean terroirs. His attachment to the environment is perfectly combined with the philosophy of the establishment, which advocates authenticity and naturalness. Whether they are farmers, fishermen or market gardeners, Chef Maillard is keen to create a close link with those who contribute to the region's terroir in the background. Together, they strive to provide an exceptional taste magnified by the know-how of the kitchen teams. Between land and sea, the local products of the natural environment must be translated with harmony in the plates of its restaurants.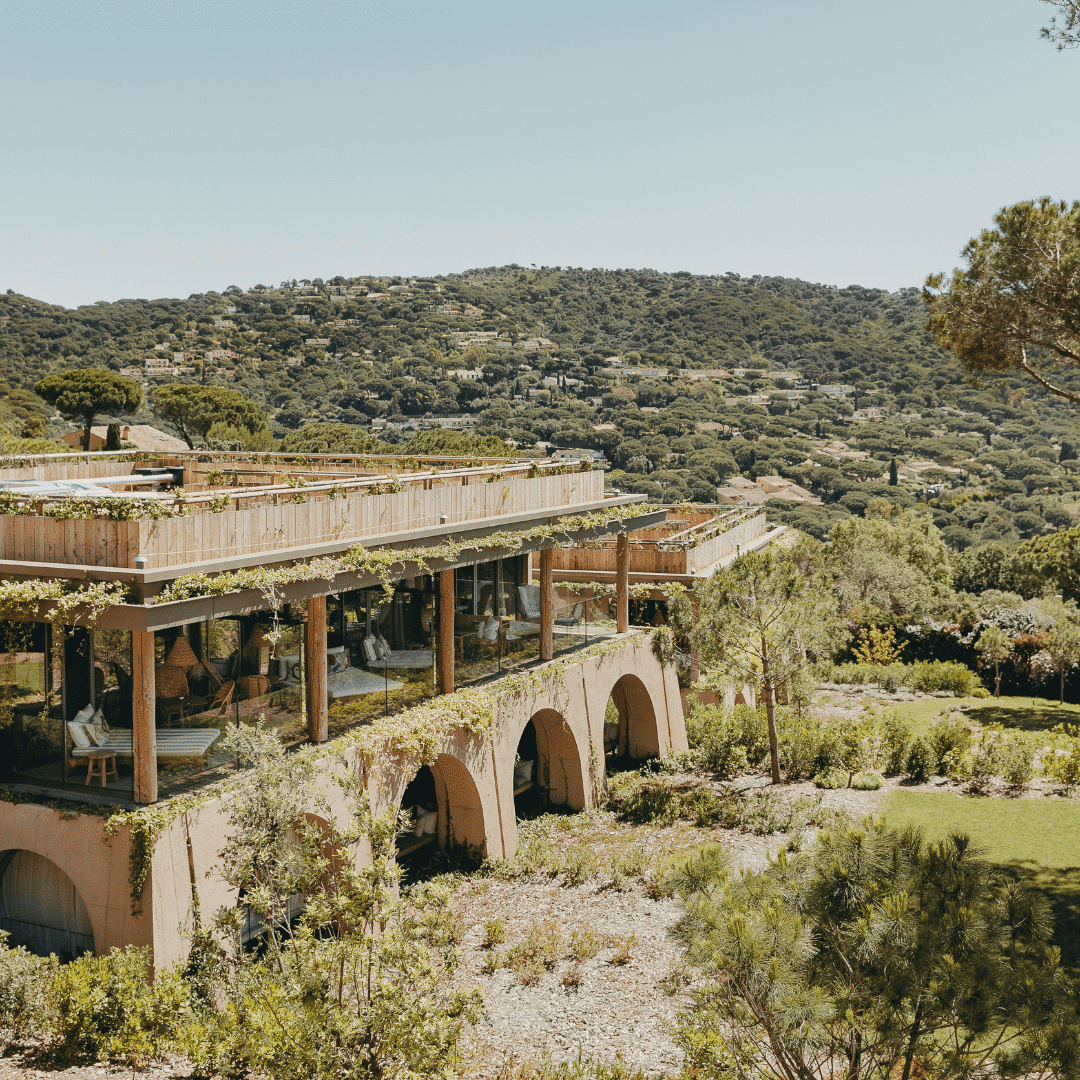 Vincent Maillard's recipe
In the middle of the pea season, this small but powerful nutritious legume is interesting to integrate into the Less Saves The Planet and Aquachefs diet. It is one of the richest fresh products in protein and fibre. Its high level of antioxidants helps prevent ageing and diseases such as cancer and cardiovascular disease. As well as being vital to our health, peas work for the environment as they act as artificial fertiliser by fixing nitrogen in the soil. This is a real boon for our health and our planet.
In the kitchen, chef Vincent Maillard has remembered that summer is also just around the corner. So here is his cold pea soup with nettles, borage and Osetra caviar.
Ingredients for 4 people
6kg peas
100g borage leaves
100g nettles
1 lemon
10cl green olive oil
100g of Osetra caviar
2 slices of bread
Garlic flower
Flower of chives
Flower of bourache
Recipe
Step 1 – Preparation
Hull the peas and keep the pods.
Juice the pods in a centrifuge.
Sort out the 100g of the smallest peas to keep them raw.
Cook 100g of peas in boiling salted water.
In a casserole dish with a drizzle of olive oil, fry the peas without colouring.
Add the borage and nettle leaves, moisten with water and cook quickly with a pinch of salt.
Blend and sieve to obtain a fine purée. When cold, dilute the purée with the pod juice and adjust the seasoning.
Season the cooked and raw peas with the remaining olive oil, lemon zest and a pinch of salt and pepper.
Step 2 – Presentation
Toast the bread and place the osciètre caviar on top.
Pour the soup onto each plate.
Place the caviar bread in the centre and the cooked and raw peas around it.
Finish with the wild garlic flowers, borage flowers and chive flowers