Lionel Rodriguez, the chef who shines in Switzerland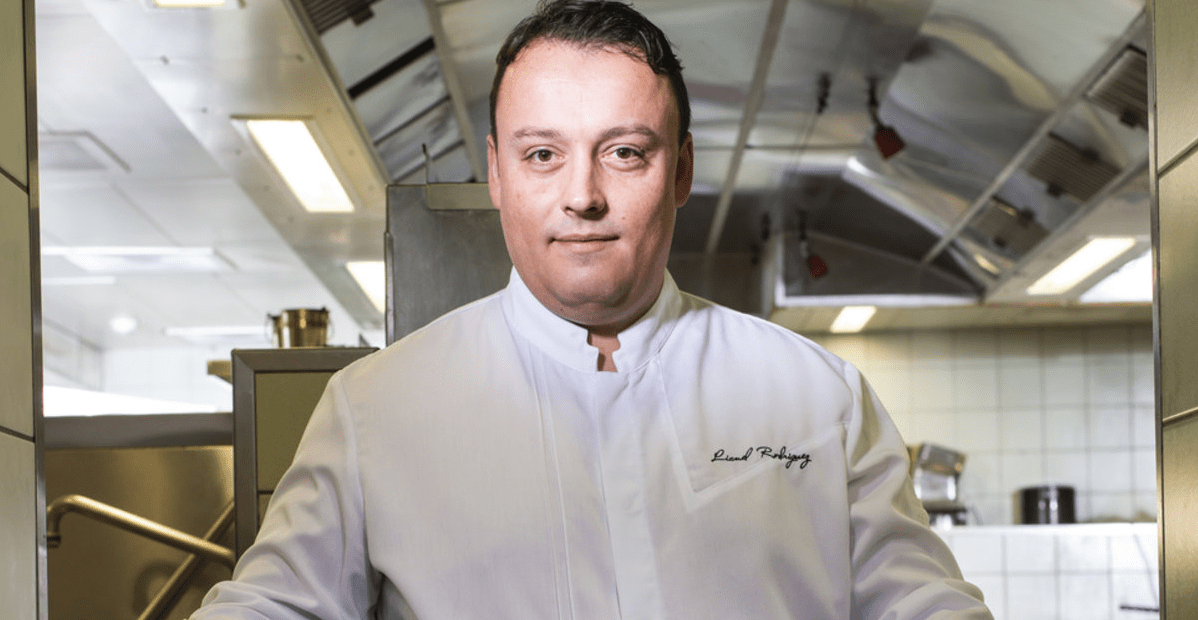 Michelin starred-chef and 16 Gault&Millau points, Lionel Rodriguez continues to impress us.
The former 8 year-executive chef from Les Trois Couronnes in Vevey, Switzerland used to create a fresh and luminous cuisine thanks to his Toulouse origins. Studying in the south-west of France has opened up many prestigious restaurants' doors – at Montreux, Switzerland, at Guanahani in St Barthelemy or at Le Laurent in Paris.
Passionate about Alpine flavours, from north to south, he has been practising and revealing his art since March 2021 at Baron Tavernier's Deck Restaurant.
From the region to the plate
It is one of the prettiest terraces of the region. The Deck oversees every meter of Lavaux's vineyards.
At Chexbres, the Chef Lionel Rodriguez is constantly inspired by its surroundings. This traveller from Toulouse conveys his great inspiration in his dishes. He offers a menu that will take you on a journey from the northern Alps to the spicy flavours of south-western France. From the best products of the Swiss region, he selects with care and passion foods that do not travel far. Short distances also mean proximity, since distances are reduced between the place of production and the availability of the products for the restaurant's customers. Authentic, seasonal, local products with better traceability are at the heart of its values.
The chef's cuisine is based on tradition and taste. He places the product in the center of its plate and always likes to know its background history. The human relationship that guides his work is essential for him.
Lionel Rodriguez' recipe
The chef's recipe calls for our attention because it combines two ingredients that are very beneficial to our bodies and to the planet. Firstly, aubergine, which requires only 362 litres of water. And wild garlic that fits in perfectly with the principles of Less Saves The Planet and Aquachefs. Both emphasise the importance of reducing water consumption in order to better manage this vital resource.
Aubergines have an energy and carbohydrate content that is in the middle range of vegetables. It is a very good source of fibre and in particular pectin, a soluble fibre which gives it a very low glycemic index. As for wild garlic, picked directly in the Baron Tavernier forest, this plant has vermifuge properties and disinfects the intestine. Its vitamin C content provides great antioxidant properties.
Chef Lionel Rodriguez has prepared for us: Smoked aubergine caviar and wild garlic from the Baron Tavernier forest!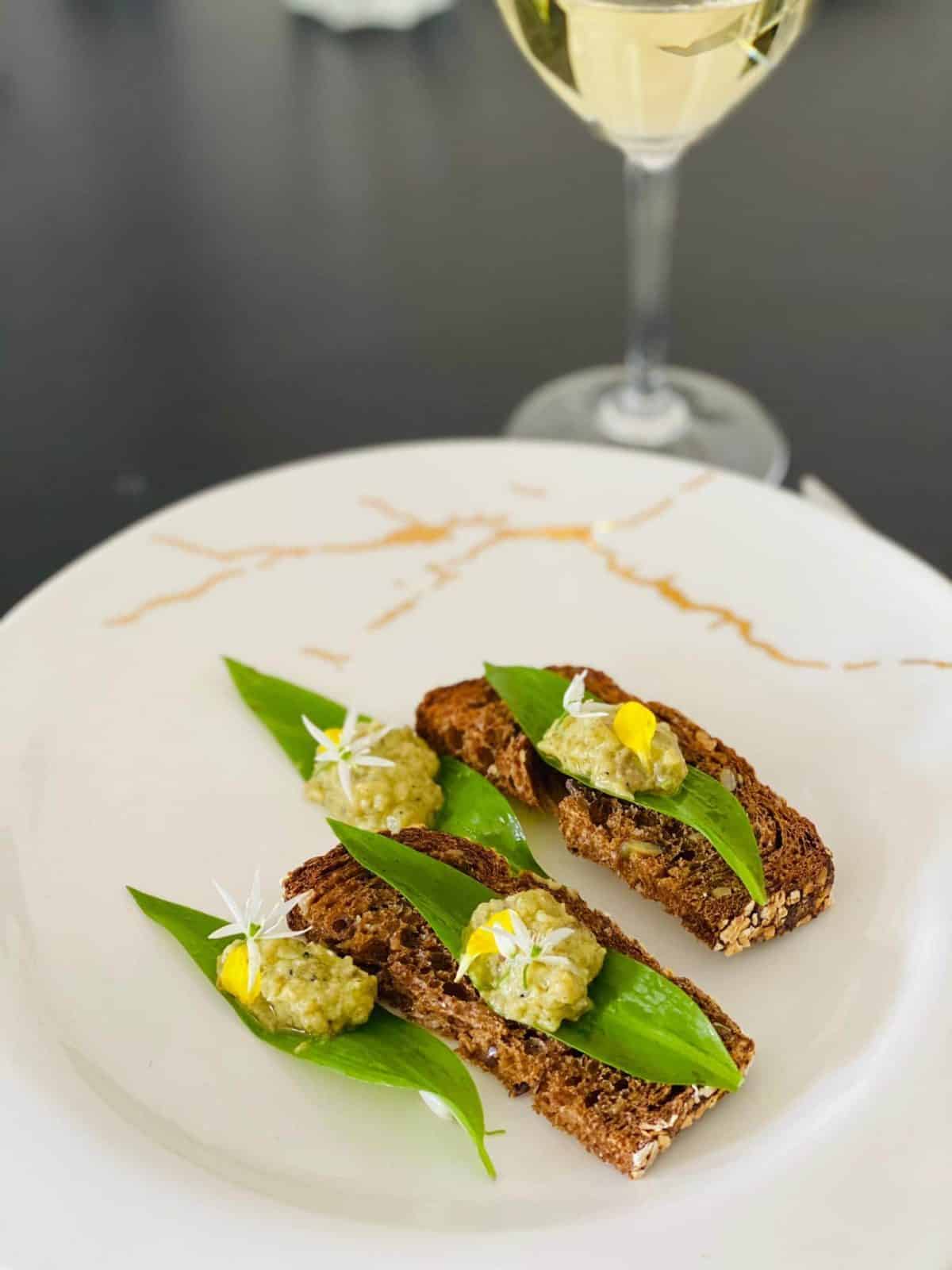 Ingredients for 4
2 black aubergines
1dl extra-virgin olive oil
1 onion
Freshly squeezed lemon juice
25gr fresh wild garlic
1 pinch of table salt
1 pinch of cumin
Homemade mayonnaise:
1 egg yolk
1 teaspoon of mustard
1 pinch of table salt
1dl extra-virgin olive oil
Pepper
16 wild garlic leaves
4 slices of whole-grain bread
Recipe
Using a fork, prick the aubergines several times.
Wrap in aluminium foil and bake for 2 hours at 180°.
Cut the aubergines down the middle and scrape out the pulp with a tablespoon.
Place the pulp in a sieve and put a weight on top.
Pour out and collect the skins and leave to burn in the oven at the same temperature.
Chop very finely and set aside.
Homemade mayonnaise
Make the mayonnaise with extra virgin olive oil.
Place 1/3 of the drained aubergine pulp, spring onion, lemon juice, garlic leaves and olive oil in a mixing bowl.
Blend until smooth.
Pour this over 2/3 of the remaining aubergine pulp.
Season and stir in the fresh mayonnaise and chopped aubergine skin.
Finishing touches
Toast the slices of whole-grain bread.
Arrange your smoked aubergine caviar in the garlic leaves.