DUCK EN STOCK : MISTER EDDY, THE TAMER OF DUCK EGGS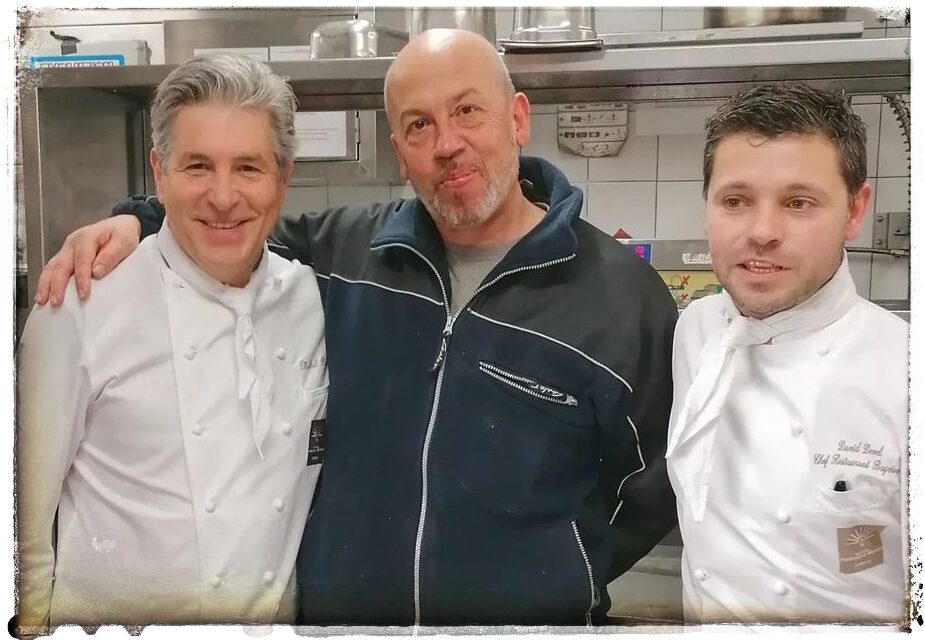 Eddy, the duck egg tamer: a taste experience filled with well-being! Growing up in the countryside in the Drôme, his love for duck eggs stems from his childhood. Having a few ducks, he only ate this type of egg, which is not only more nutritious than chicken eggs, but also has an irreplaceable quality and taste. After more than 10 years in the business, he gave his first chef a taste of an egg that won him over. After training as an apprentice chef at the beautiful Rivage Palace, cooking was a vocation and he began to find his bearings with duck eggs, but there were many other products that this independent farmer was able to master.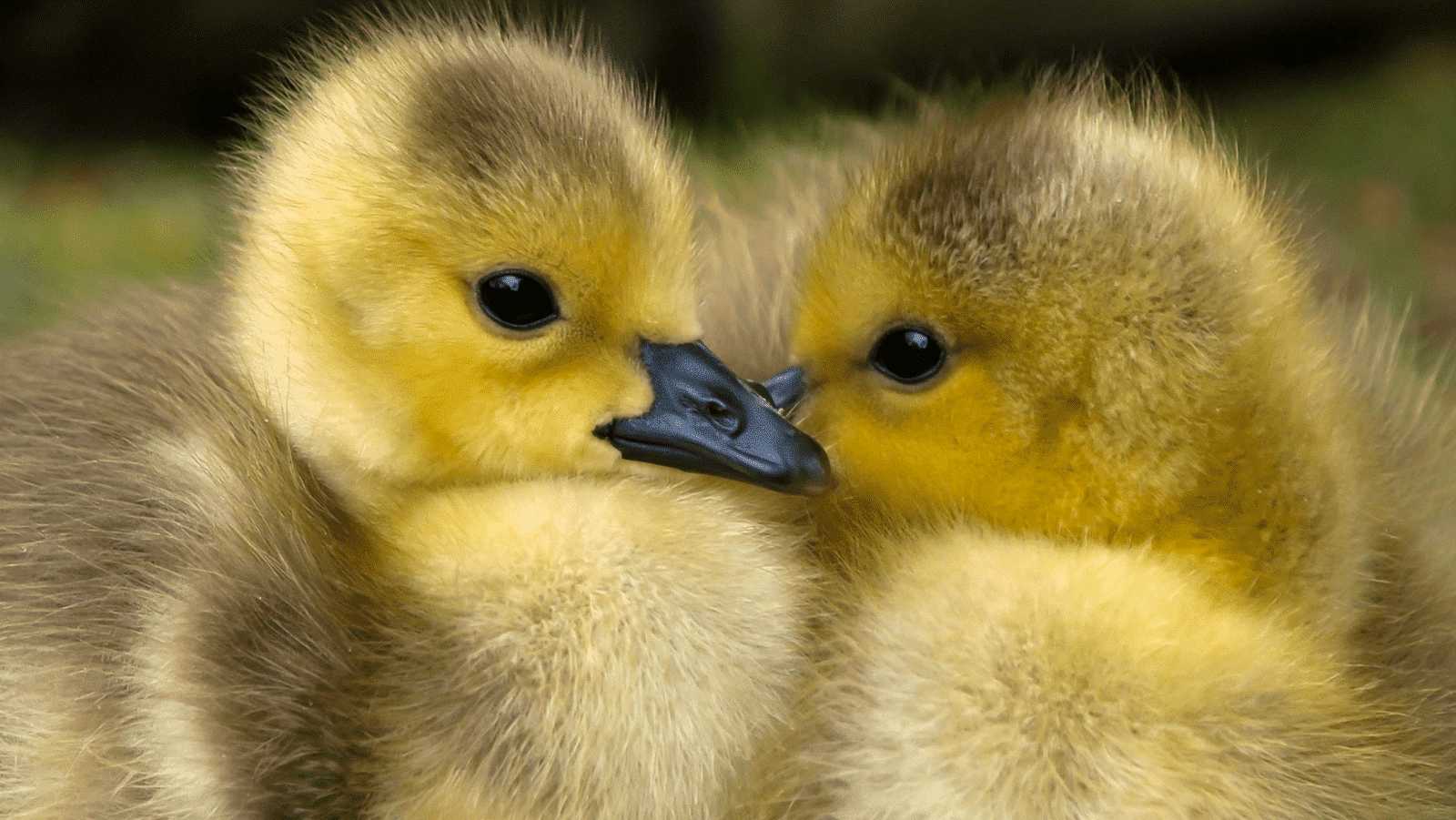 Large bird, called Raven,
Was the saviour of these ducks,
Watching over the pens and the waters,
No one could mistake him for a donkey,
Smart boy, the Fox is hungry,
He went to the bird's tree,
Thinking he'd soon be full,
The Raven stood at the top,
He looks at him with his belly full of pain,
And at once said to him:
"Dear Raven, would you do me the honour
To be at last an animal served,
I feel caged,
Give me back a delighted stomach!"
Protective bird, saving bird,
He showed her with a feather,
The face of the defender and giver,
So that his mind would light up,
"Little Fox, the one who stands before you,
Is the inspiring man,
And to whom I owe my roof,
He erases mistakes, arbitrating
Of new rules and laws,
And so I can be a winner,
I defend all kinds of geese"
The little Fox became sad,
Can't find a solution,
So he takes the risk,
The Raven sets himself in opposition,
Hissing at him like an artist,
The Fox ends up in a bad position:
"I seek only to feed myself!
Shall I recall my state?
I would like to survive before the dawn!
I commit no crime".
The man congratulating his rods,
Spotted the desperate little fellow,
Would like to bring him back to the heritage,
To stop the being seized,
So he gives him like a gentleman,
An egg to relieve him,
So he'll become his biggest fan.
And not a frozen animal.
Aurelie G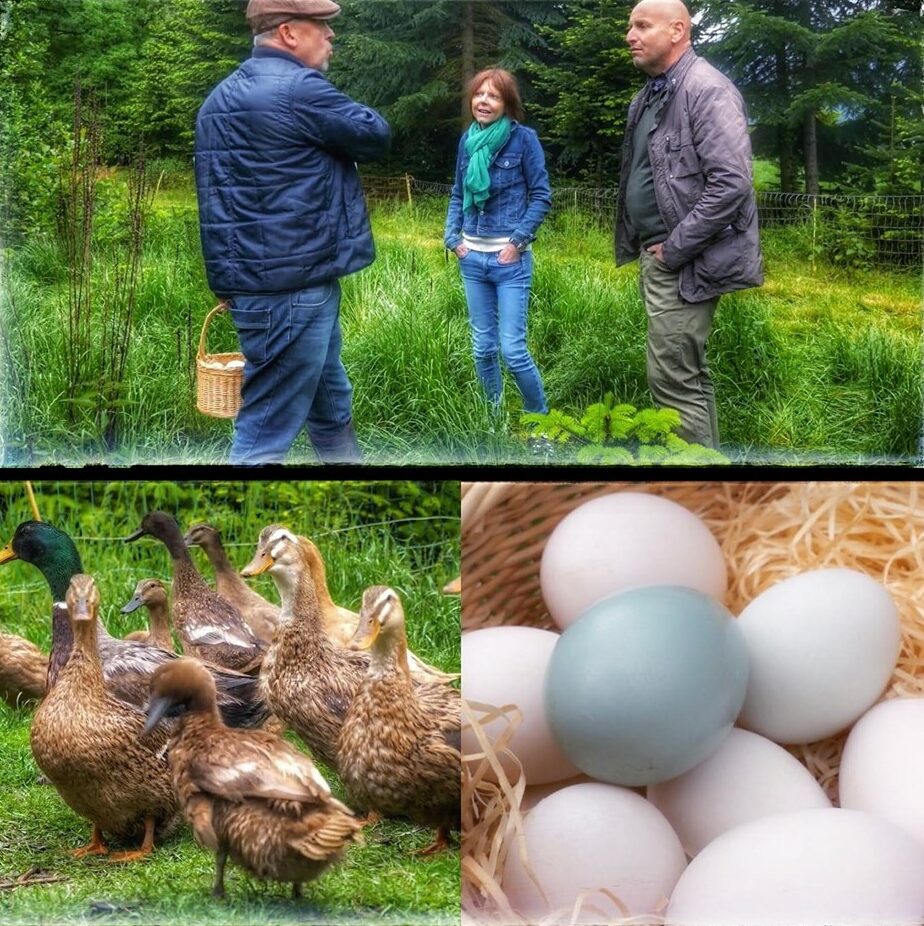 THE DUCKS WITH THE GOLDEN EGGS!
This fable is the story of Eddy's ducks. He has created his own little ecosystem, and besides selling high quality eggs, he gives his little workers a chance to live to their last feather. By feeding the Raven, he protects the canes from the fox. But also by feeding the fox, he avoids its attacks while protecting it.
But what else do duck eggs have? Duck eggs are larger than chicken eggs and have thick shells that vary from white to light green. It is also characterised by its large yellow colour, close to orange. It is also durable and difficult to break (handy for fried eggs!). Its white is also less liquid and more transparent than a hen's egg. Nutritionally, duck eggs are slightly denser and higher in calories. In fact, they are rich in fat, potassium, iron, calcium and protein.
As you can see, duck eggs offer immense benefits to the body as they contain many nutrients such as egg fat which contains vitamin A, which is essential for the organs of vision. Also vitamin E, which is essential for healthy hair, nails and skin. Then there is folic acid, which is important in the diet of pregnant women; and vitamin B, which has a positive effect on the state of the nervous system. But also potassium for the normal functioning of the heart and blood vessels. And, phosphorus and calcium in the bone tissue. Finally, sodium is involved in the water balance.
To find all our news, find us on Instagram and on our Twitter account.
We publish daily on our social networks so that you can be up to date every day. You can also share our content on your own networks from the options at the bottom of the page!
See the article on THE SECRET TO A HAPPY TEAM ACCORDING TO CHEF LIONEL RODRIGUEZ
The preservation of clean water and access to it for all is at the heart of Less Saves The Planet's commitments. You can now read Chapter 4 SAVING WATER AND THE EARTH from our book Less Saves The Planet available for free. The entire book is also available on our website.
See you soon for our next article!