Chef Mustapha and his recipe for organic wholegrain carob flour and rye flour pie !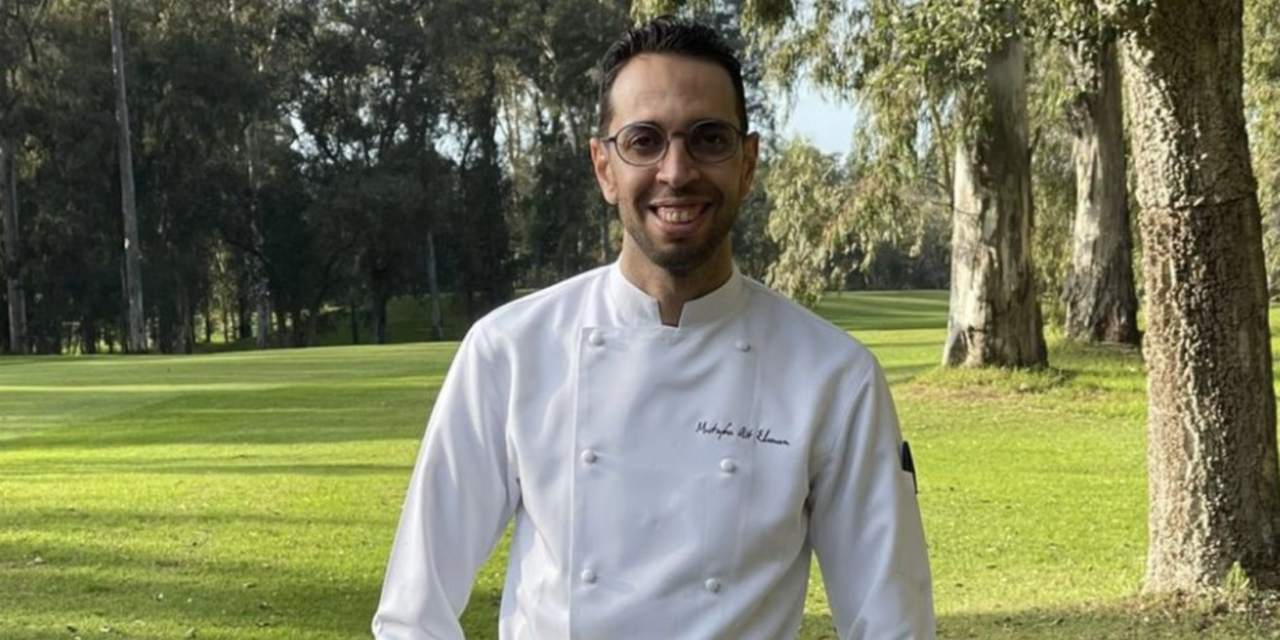 Carob flour pie: The art of baking and pastry-making has been the raison d'être of Chef Mustapha Ait Elaouam for more than 15 years now. With a diploma in baking and pastry making since 2007, Chef Mustapha has never stopped growing and evolving. Always in search of new ideas and in perpetual reinvention, the Bakery Chef follows numerous training courses and has a string of remarkable professional experiences! With his impressive career, the Chef baker of Joël Robuchon's workshop in Morocco is now delighting us with his pie recipe. 
Before the recipe of the carob flour pie: A look back at the impressive career of Chef Mustapha
What would we do without bread? The art of baking is a part of our culture and we eat bread practically every day: sweet toast in the morning, baguettes at lunchtime or wholemeal bread in the evening, it accompanies us throughout our meals. 
His first bakery-pastry training course at the Kenzi Sémiramis Hotel in Marrakech, made Chef Mustapha realise he wanted to reach the highest level of bakery since the beginning of his career. After several years with the Hyper Marché group, where he continued to train and learn all the tricks of the trade, he became Head Baker of the Chez Paul restaurant in Marrakech in 2012. 
His determination led him to work for prestigious hotels such as La Mamounia Hotel, Adam Park Hotel and Taj Palace Hotel. At the same time, the Chef has never stopped following numerous training courses in hygiene, customer thoughts, production and bureaucracy. A Chef with multiple facets!
In 2019, Chef Mustapha set down his bags when he joined L'Atelier de Joël Robuchon Maroc as Head Baker. And when he is not preparing the tasty breads of the prestigious Atelier de Joël Robuchon, he is spreading his knowledge around the world. As a consultant in Congo and Kuwait and as a leader of master classes in Bakery and Viennese pastry, Chef Mustapha amazes us with his experience and his thirst for knowledge and sharing!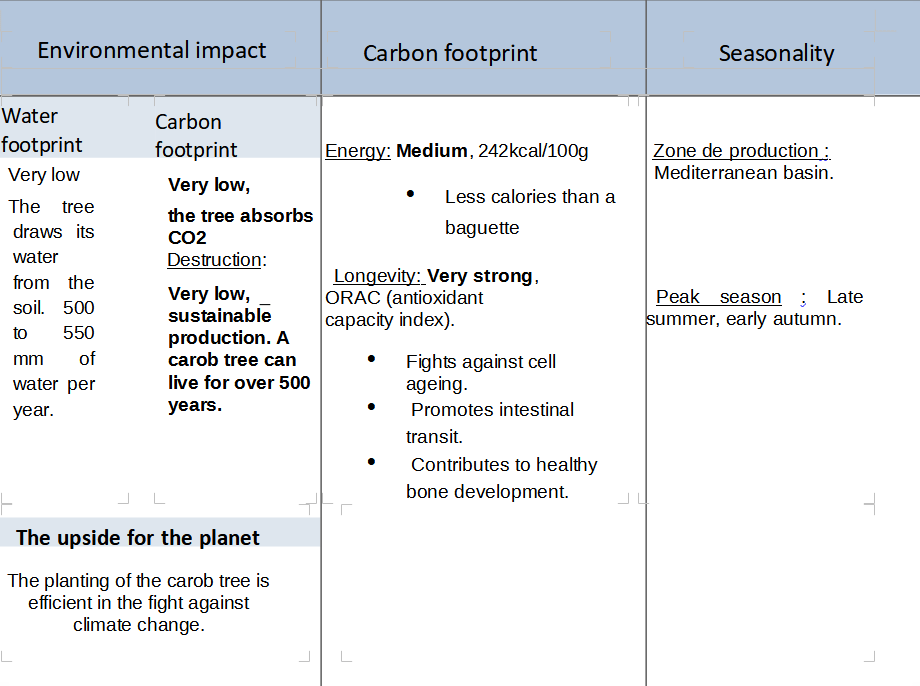 Ingredients for 1 carob flour pie
Organic wholemeal carob flour 100gr

Organic T130 rye flour 400gr

water at 72°c 500gr

Unsalted sourdough 400gr

Salt 10gr

Progression:

Heat the water to 70-72°C
Steps
Fraser all the ingredients for 3 minutes

Knead for 5 minutes at first speed

Let ferment for about 1 hour at room temperature 

Weigh, and shape lightly without giving much force and place in floured bannetons

Leave to ferment for about 40 minutes

Place in the oven with steam and bake at 245°C for about 45 to 1 hour 

Remove from the oven and put on a rack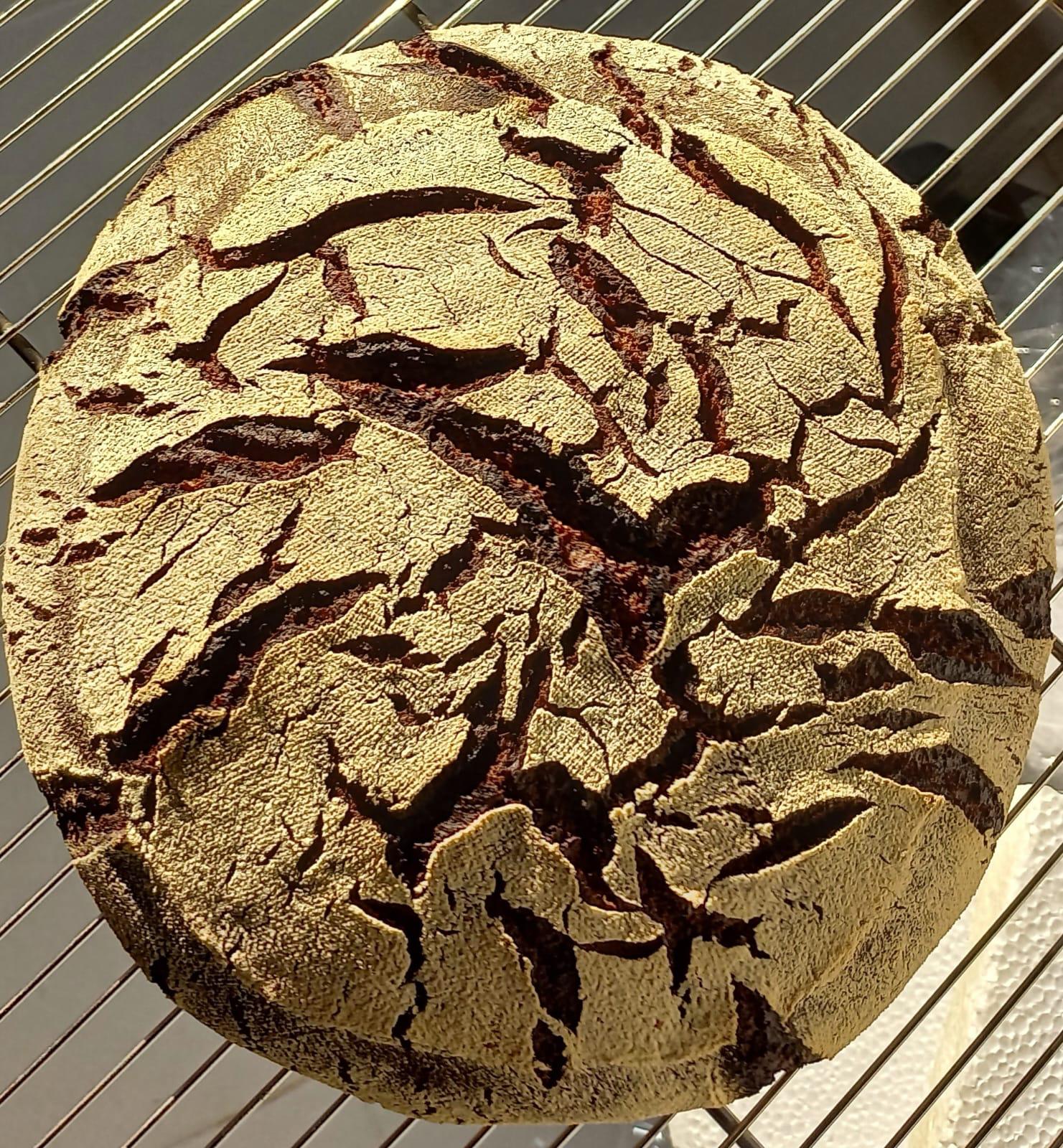 Benefits of the carob and rye pie
Nutritional qualities
Rye bread is excellent for your health. It contains in particular : 

phytoestrogens, which help prevent breast and colon cancer;

antioxidants, which fight against cell ageing (cancer, skin, etc.);

fibres, which help intestinal transit;

micronutrients: manganese, calcium, potassium, sodium, etc., which contribute to good bone development. 
Diet ally
Rye bread is an ally for anyone on a diet:

It is a source of fibre.

It has fewer calories than a baguette: 242 kcalories per 100 g compared to 285 kcalories for white bread.

However, it is still more nourishing and brings a feeling of satiety more quickly.
Benefits of carob
Helps to defend the body

Relieves digestive disorders

Helps to lose weight

Reduces cholesterol levels

Regulates blood sugar levels

Gluten-free
Little tasting tip
Indispensable during the festive season to enjoy oysters and foie gras, its rustic flavours are also a perfect accompaniment to charcuterie and cheeses.
Enjoy your meal!
To find all our news, find us on Instagram and on our Twitter account.
We publish daily on our social networks so that you can be up to date every day. You can also share our content on your own networks from the options at the bottom of the page!
See the article on THE CHICKPEA: THE PEA THAT ADAPTS TO NEW CLIMATIC CONDITIONS
The preservation of clean water and access to it for all is at the heart of Less Saves The Planet's commitments. You can now read Chapter 4 SAVING WATER AND THE EARTH from our book Less Saves The Planet available for free. The entire book is also available on our website.
See you soon for our next article!