Sophie Bonnefond, the Dessert Queen at Saint James Paris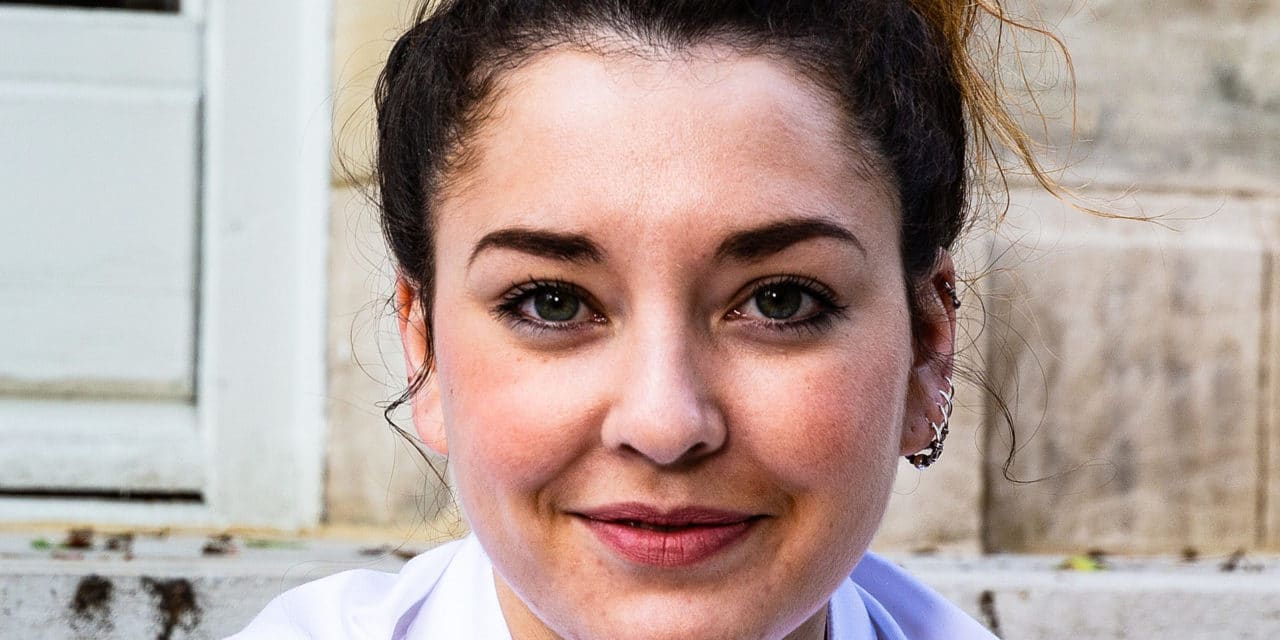 Her professional background is punctuated with prestigious establishments like Hotel du Lac at Enghien-les-Bains, le laboratoire Angelina, la Closerie des Lilas or le Sofitel Arc de Triomphe where she had been the pastry chef of Christian Constant for 5 years.
2 years ago, Sophie Bonnefond has been practicing her art with so much pastry passion at the château-hotel Saint James Paris.
When eleganza meets dessert
In the heart of 16th arrondissement of Paris, there is the last part-chateau, part-hotel you could stay in in the capital.
In a neo-classical style, this part-chateau, part-estate, the young chef shares his pastry know-how in a one of the most elegant environments. She lets her creations run wild, but always with sophistication and esthetic. As a free spirit, Sophie Bonnefond loves to play with texture, layers and colours. She stages a real story like the walls of the Saint James tell her to.
The pastry chef is extremely curious therefore she loves and try out everything for the clients' palate. She invests her precision and enthusiasm in everything she works with. Not to mention that in Saint James, a vegetable garden is available in the middle of Paris!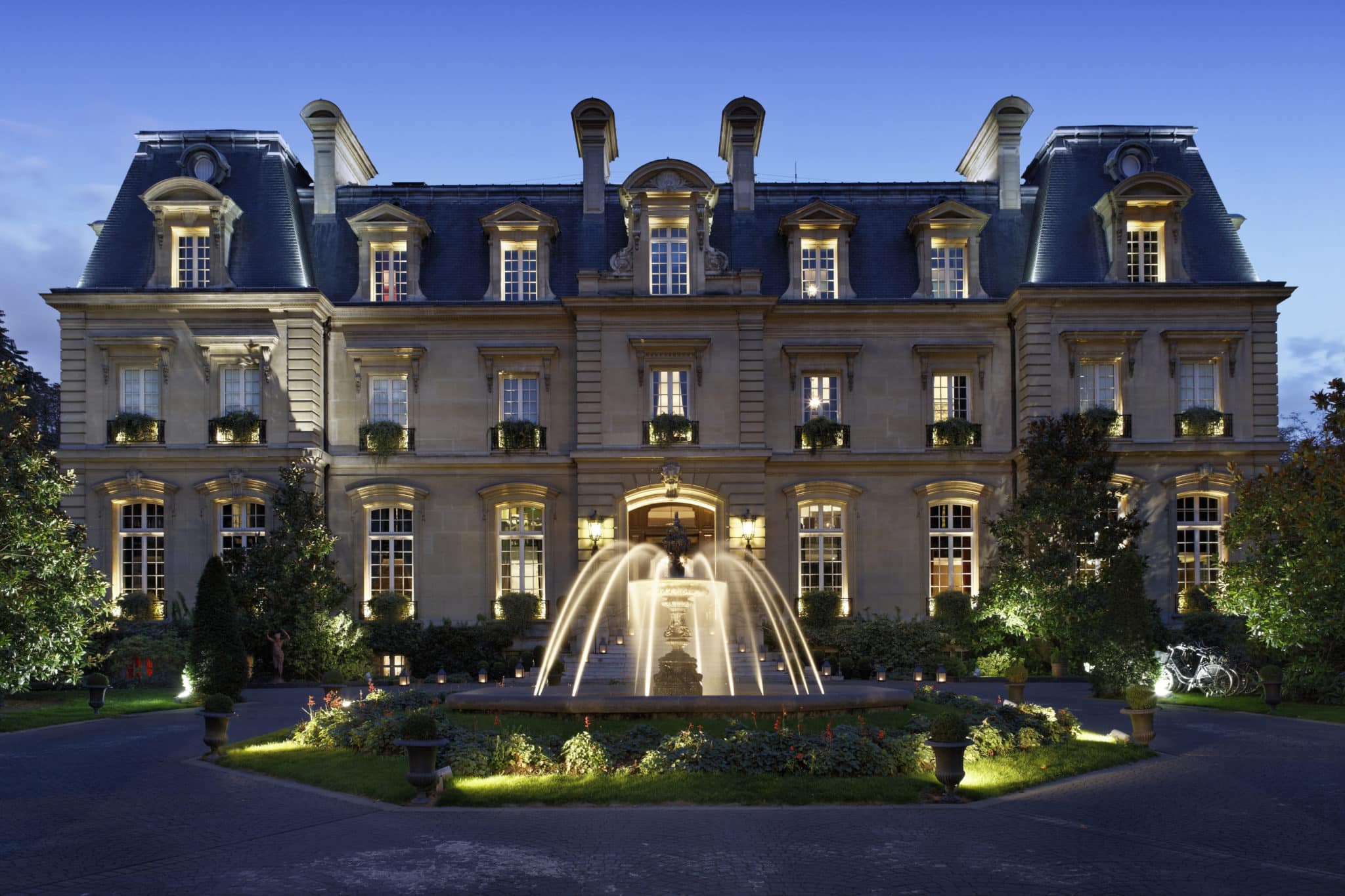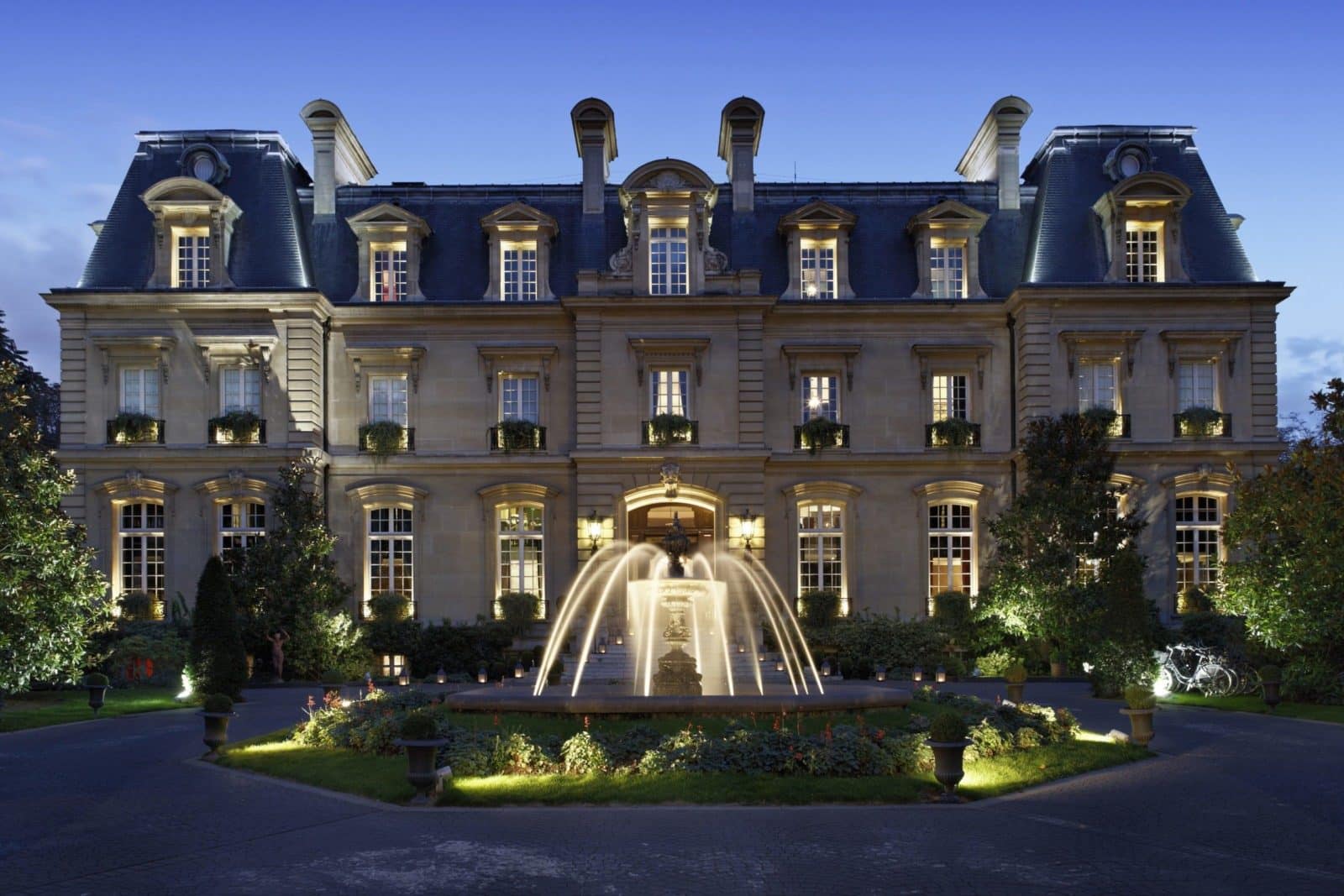 Sophie Bonnefond's recipe
Strawberry is the summer fruit loved by almost everyone! Just like that or in a recipe, it is so delicious. But, did you know that strawberry is excellent for your health?! Plus, it has no impact on the planet. For 1 kg of strawberries, only 347 litres of water are needed. And Less Saves The Planet says Yes!
Summer is here and from her patch, chef Bonnefond offers us a delicious seasonal composition with a special twist of aromatic herbs that she is fond of: iced soup Charlotte strawberry and red bell pepper.
Ingredients for 4
For the soup:
1 red bell pepper (around 220g)
400g Charlotte strawberries
1 fresh mint sprig 
20g olive oil 
1 pinch of pepper  
1 pinch of fleur de sel
For the strawberry salad:  
300g Charlotte strawberries  
15g olive oil 
5g balsamic vinegar 
10 mint leaves 
A few raspberries 
Recipe
Step 1 – Soup
Remove the seeds from the red pepper and coarsely dice it.
Cut strawberries in half and chop mint.
Put everything in a blender with the olive oil, ground pepper and salt.
Blend until smooth, adjusting the seasoning to taste.
Keep in a cool place until ready to serve.
Step 2 – Strawberry salad
Cut the strawberries into 4 or 6 depending on their size.
Add olive oil, balsamic vinegar, chopped mint and mix gently.
When ready to serve, arrange the strawberries in a bowl or soup plate, add some chopped mint and a few raspberries as decoration.
Pour the ice cream soup around your strawberries.
Enjoy it fresh!
A few tips
If you are sweet tooth, add a bit organic honey.
Before chopping the mint, tap Avant de ciseler votre menthe, knock it against the counter, this will help release all its aromas.
Plant the head of the pepper with the seeds still attached directly into a pot with soil and water!
This recipe is also delightful with other herbs such as basil or verbena. Why don't you try?