Thomas Neeser, the shining star from Grand Hôtel du Lac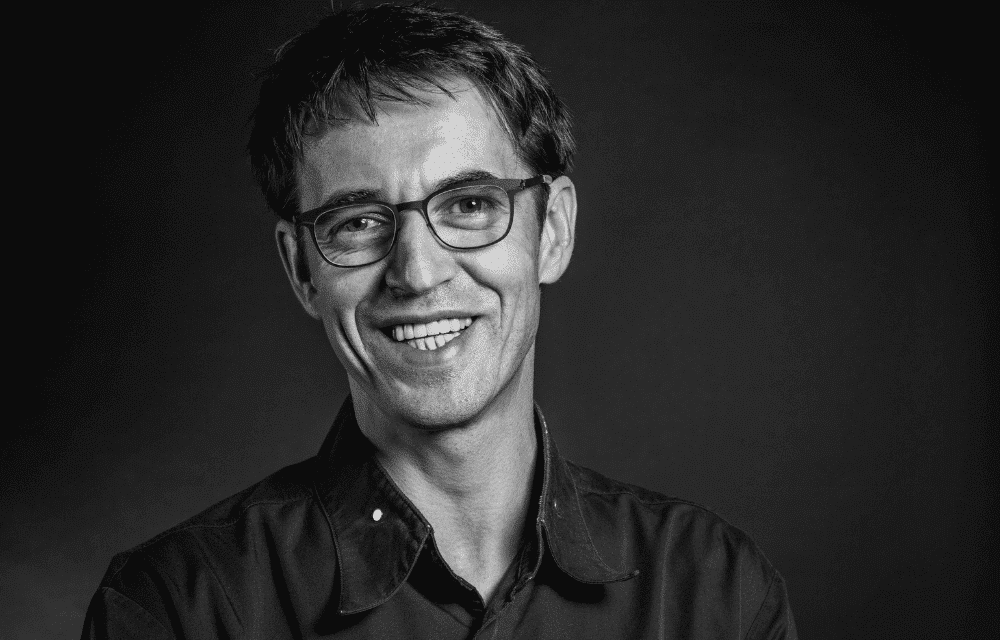 In Vevey since 2010, Thomas Neeser has previously worked with big names in German gastronomy where he is from. He had firstly operated with Herbert Langendorf and Peter Liebold, both two-starred German chefs. In France, he had joined – each with two Michelin stars – Michel Chabran and Christian Willier. Before Switzerland, he had become chef de cuisine at the one-starred restaurant Lorenz Adlon in Berlin. Now at Grand Hôtel du Lac, Neeser has received one Michelin star and ranks 16/20 in Gault&Millau.
In the heart of history
Along Leman lake, Lavaux frontiers and Unesco World Heritage terraced vineyards, the Grand Hôtel du Lac puts forward an exquisite environment. The new General Manager, Luc Califano, welcomes us in his timeless five-starred establishment. He relives the past of the 1868 estate with deft hand in a grand, romantic style with subtle contemporary touches.
Located in an intimate and peaceful setting, the gastronomic restaurant Les Saisons, led by its Chef Thomas Neeser, exalts this harmony. The chef's strength lies in his creativity and the authenticity of the products he uses. His creations are born from his imagination, based on classic and delicate French cuisine, to which he adds his personal touch with flavours from around the world. He always favours natural cooking enriched with ingredients that give them brilliance. The starred chef's cuisine is enhanced by a service that respects the rhythm of the seasons, where regional products take precedence.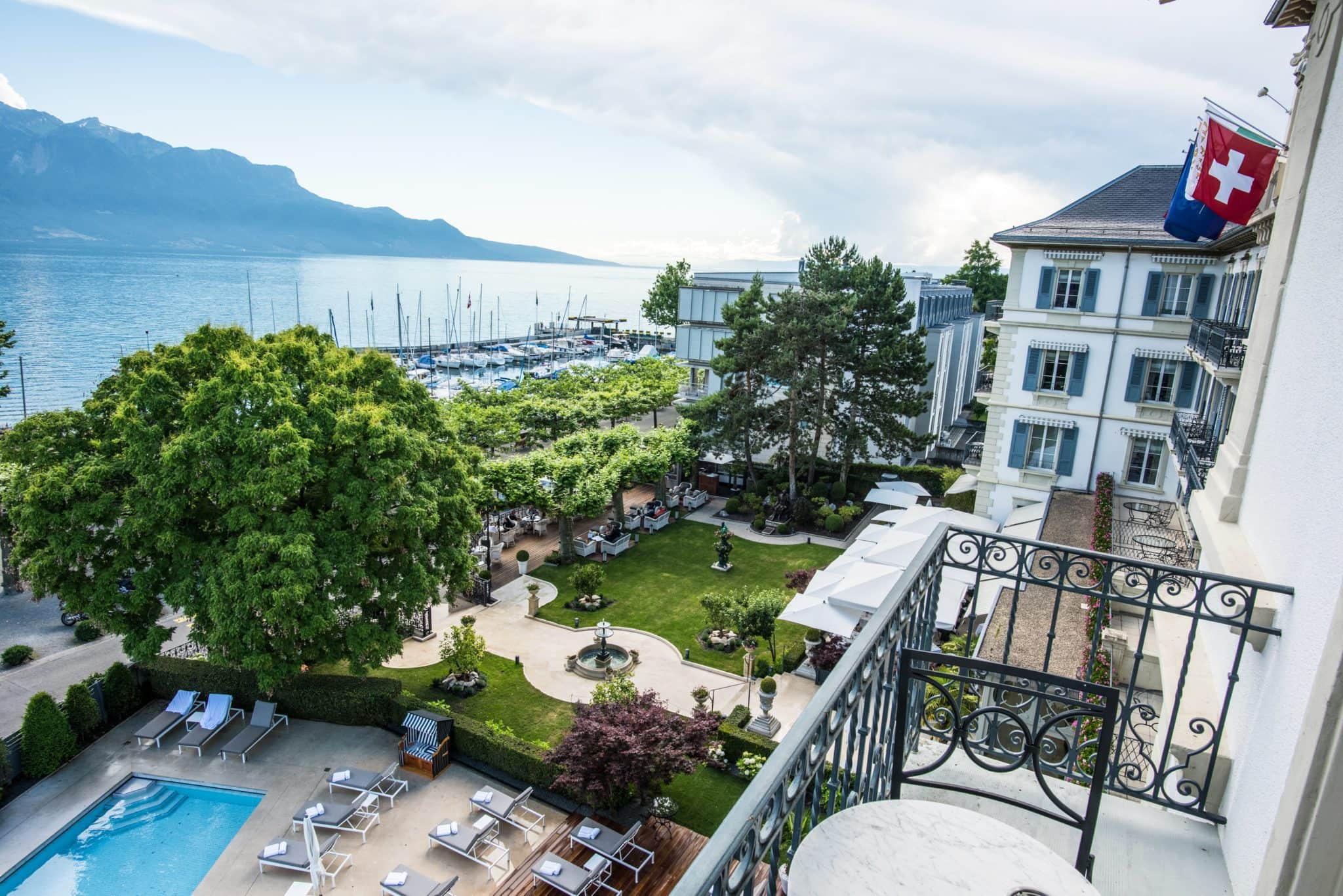 Thomas Neeser's recipe
For his vegetable recipe, the Chef has chosen the butternut squash from the gourd family. This healthy squash is very low in calory and is full of vitamins and minerals. It has mainly vitamin A which helps build bones and teeth, support good skin and sight and fight infections. It is also a great antioxidant.
Well below the 10,000-litres water limit for its production, butternut squash (336 litres) is a vegetable suitable for Less Saves The Planet and Aquachefs. If it is bought in a short circuit, its consumption has no harmful effect on the environment and, in addition, it saves water!
This next recipe is divided into three original preparations, so get your ingredients and let's go! 
Ingredients
450g butternut squash
1 Granny Smith apple
30g grated ginger root
30g melted butter
Salt
Lemon pepper 
Step 1 – Millefeuille = The butternut pressé
Cut the butternut squash and the Granny Smith apple with a mandolin into thin slices of 2 mm thickness.
Mix with grated ginger, salt, pepper and melted butter.
Take a cake tin or porcelain dish.
Place the slices of butternut and apple in the cake tin in layers and cover with baking paper.
Put a second mould of the same size on top of the first mould, fill it with water so that it exerts pressure on the mass inside the first mould.
Bake at 140°C for 1 hour and 10 minutes.
Remove both moulds from the oven and leave to cool with the second mould still on top of the first.
Ingredients
200g Hokkaido squash
4g red curry
1/4 teaspoon Madras curry powder
1/2 onion
1/2 glove of garlic
1/2 Granny Smith apple
20g ginger
1/2 coconut milk can
35 litre water
2 litre apple juice
80g olive oil 
Step 2 – ginger squash stock
Cut the squash with the skin into 1×1 cm cubes.
Chop all the vegetables.
Sweat them all in olive oil.
Add all the liquid and reduce by half.
Crush the pieces and pass through a sieve.
Remove the thickened mass for the pumpkin puree and blend in a blender.
Keep the liquid for the sauce. 
Ingredients
200 g baked butternut squash (already cooked)
50 g butternut squash, diced
fine julienne parsley and coriander
25 g chopped walnuts without skin
Salt, lemon pepper
Espelette pepper
10 g butter
2 laurel leaves
1 slice ginger
Garlic
Thyme 
Step 3 – squash filling for cannelloni
Chunks of squash with butter, bay leaf, ginger slice.
Wrap in foil.
Bake at 180° for 35 minutes.
Remove the flesh, remove the bay leaf and ginger, mash with a fork or blend in a blender, drain in a sieve.
Sauté the butternut squash brunoise in olive oil with the garlic, thyme, bay leaf, salt and lemon pepper.
Coat the cannelonni: blanch thin slices of squash in water. 
Ingredients
50 g pumpkin
10 g apples
20 g pears
10 g celery
10 g red pepper
50 g pumpkin
10 g red onion
45 g brown sugar
75 ml white wine vinegar
1 tablespoon tomato paste
30 g water
Garlic, ginger, chilli, bay leaf
Star anise 
Put everything together and cook slowly over low heat until the compote has a non-liquid consistency.
Step 4 – Presentation
Place the butternut squash millefeuille/pressé on the plate.
Place the cannelloni on top of the millefeuille: the thin slice of blanched squash, the squash filling on the slice and the slice rolled around the filling.
Put a line of chutney on the cannelloni.
Decorate the plate with the squash puree made from the ginger squash stock.
Serve the butternut and apple juice on the side.