Kayori Hirano: The Chef of the Hotel Niepce Paris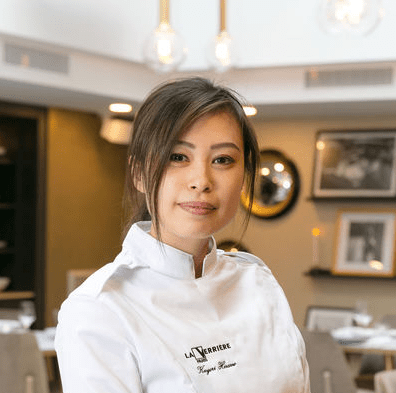 IT'S NOT ABOUT THE OLYMPICS, BUT ABOUT THE PROFESSIONAL CAREER OF CHEF KAYORI HIRANO. AFTER STARTING OUT IN JAPAN AS A COMMIS DE CUISINE IN VARIOUS RESTAURANTS, THE CHEF JOINED THE HANAWA RESTAURANT IN THE 8TH ARRONDISSEMENT OF PARIS IN EARLY 2007. THEREAFTER, KAYORI HIRANO WAS NOTICED FOR HER TALENT IN GREAT STARRED RESTAURANTS, WHICH OFFERED HER THE POSITION OF CHEF DE PARTIE: LA TOUR D'ARGENT 1* MICHELIN, THE RESTAURANT LES AMBASSADEURS 1* MICHELIN OF THE HOTEL DE CRILLON *****, OR THE RESTAURANT LA SCÈNE 1* MICHELIN OF THE HOTEL PRINCE DE GALLES *****
Then, Chef Kayori Hirano took off as Sous Chef of the kitchens at The Peninsula Hotel*****'s L'oiseau Blanc restaurant, and then the Chef de Cuisine at Restaurant Amadaé, located just steps away from the Grand Rex, for one year. In December 2017, she became Executive Chef of the kitchen at the Hotel de Niepce Paris. Known for its exceptional brunches, you won't be able to resist the charm of this unusual place and its cuisine that is both tasty and delicate.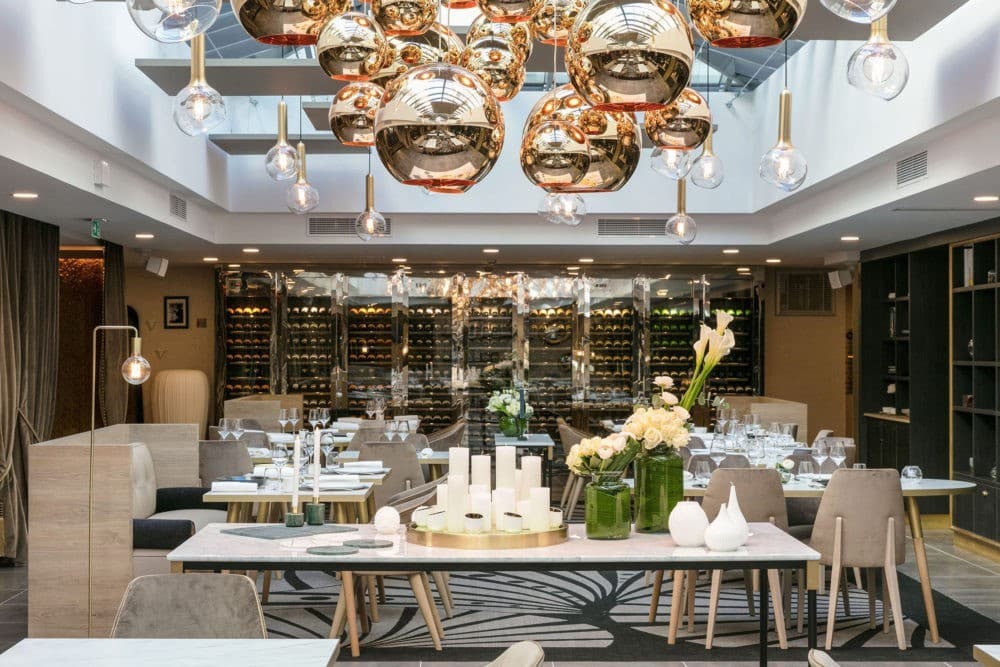 Chef Kayori Hirano's recipe
The talented Chef offers us her recipe "Vegetable Tochigi Tofu lacquered", which marks the link between Japanese and French cuisine. Try to keep your feet on the ground while enjoying this delicious meal!
Ingredients:
100 g of Tofu
50 g teriyaki sauce
25 g lemon juice
10 g garlic
15 g ginger (separate into 10 g + 5 g)
50 g shimeji mushroom
50 g broccoli
5 g of wasabi
50 g red quinoa
5 g ginger
Chives
Recipe:
Cut the tofu into pieces, cobblestone style and snack. Use teriyaki sauce, grate 10 g of ginger and garlic and add lemon juice at the end. Sauté the shimeji mushrooms with sesame oil and a little salt.
Cook the broccoli in salted water until it is well done. Then blend it until it is smooth. Add wasabi at the end, and a few drops of olive oil. Cook the red quinoa in salted water until well done. Mix with the remaining 5 g of ginger, chop finely and add chives.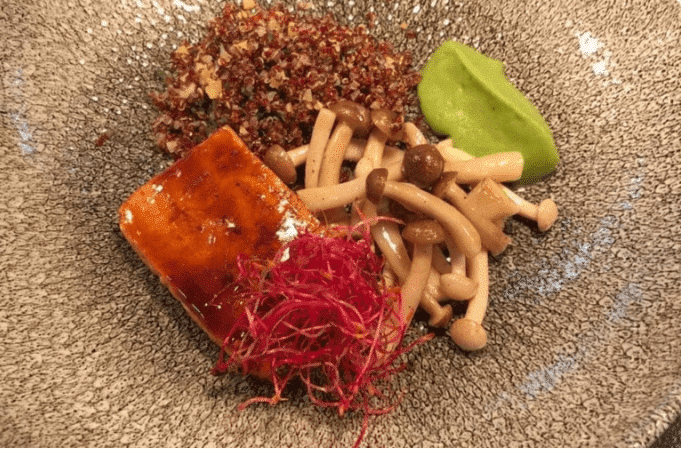 The benefits of soy (and let's be crazy, tofu!) for your health and the planet
Soy is a controversial food. It is not recommended to eat it more than once a day, but if eaten sparingly, soy has many health benefits for an adult! For example, it has beneficial effects on the reduction of cholesterol and cardiovascular diseases. It is also a good source of protein and provides the 8 essential amino acids, which is quite rare for a vegetable.
The water footprint of soy is low. Nevertheless, the manufacturing of tofu consumes a lot of water, since the soybeans must be soaked in water. However, it has the advantage of not containing any animal fat! Soybeans have a low carbon footprint, provided that we take care of their origin and production conditions.
So consume with pleasure but in moderation !
To find all our news, find us on Instagram and on our Twitter account.
We publish daily on our social networks so that you can be up to date every day. You can also share our contents on your own networks from the options displayed at the bottom of the page!
See the article on OLIVIER WIDMAIER PICASSO
See you soon for our next article!
To find the Chef Kayori Hirano, go to the website or directly on site:
Hotel Niepce Paris, Restaurant la Verrière Paris, 01 83 75 69 21
4 rue Niepce, 75014 Paris, France