VICTORIEN DUCHESNE: CHEF AT NESPO NICE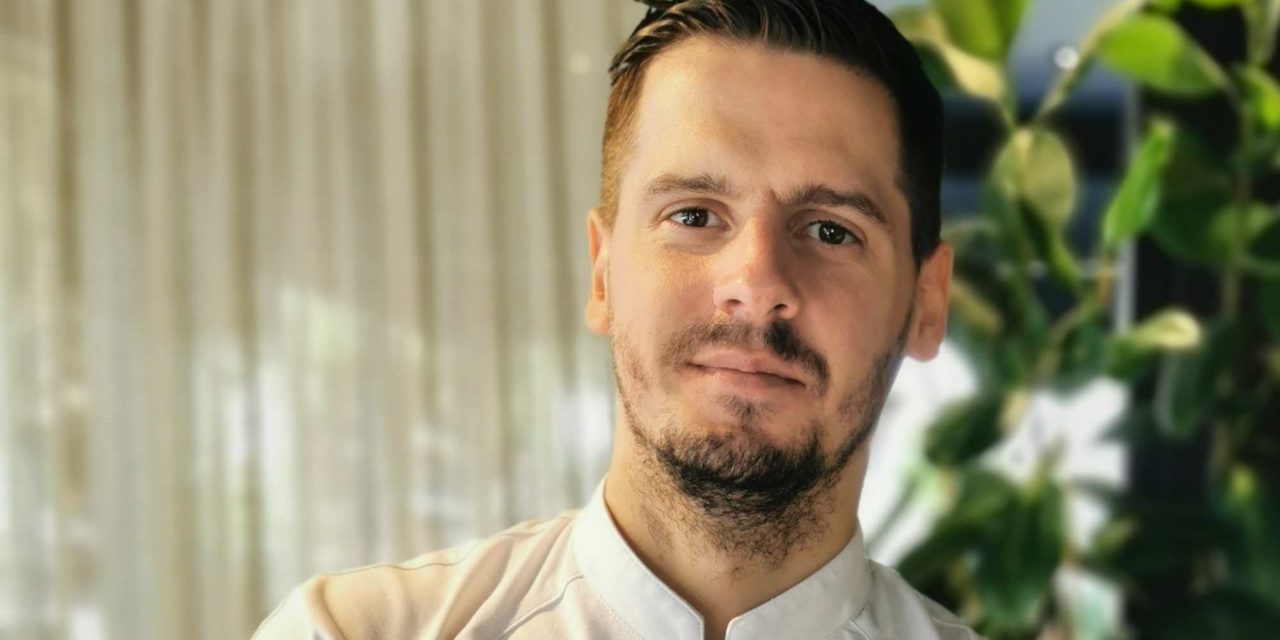 ORIGINALLY FROM NANTES, CHEF VICTORIEN DUCHESNE MOVED TO NICE IN 2013 AFTER STUDYING HOTEL MANAGEMENT. HE JOINED THE BRIGADE OF JEAN-DENIS RIEUBLAND, A TWO-MICHELIN STAR CHEF AT THE CHANTECLER OF THE NEGRESCO HOTEL. IN ORDER TO ENRICH HIS PROFESSIONAL CAREER, HE DECIDED TO MOVE ON TO OTHER FORMS OF CATERING, GAINING EXPERIENCE IN VARIOUS RENOWNED NIÇOIS BRASSERIES. HE THEN RETURNED TO THE WORLD OF STARRED GASTRONOMY BY BECOMING SECOND-IN-COMMAND TO MICKAËL GRACIEUX, CHEF-OWNER OF L'AROMATE, IN NICE.
From second to Chef
He finally unveiled his chef's hat at Nespo, a new restaurant on 48 boulevard Victor Hugo that opened in 2019. Since then, it has become one of Nice's must-see restaurants. Sebastien Nespolo, who is the owner, wanted to create a place of conviviality in his image, with a beautiful sheltered terrace and a room adorned with a contemporary decoration combined with elegance. The atmosphere is zen at lunchtime and festive at dinner, where you can enjoy Mediterranean cuisine with the seasons, made from the freshest products.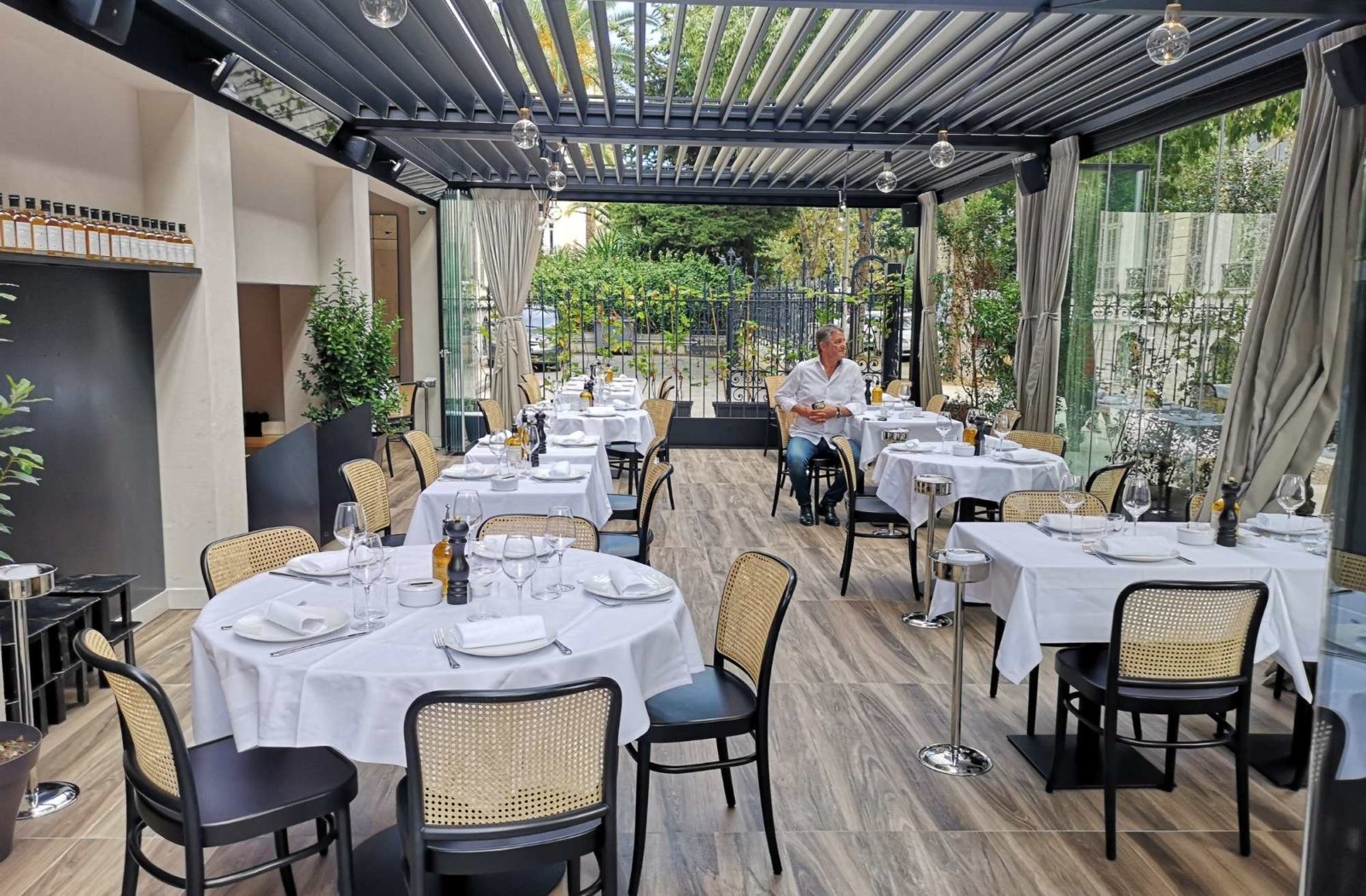 Chef Victorien Duchesne's recipe
Eggplant is the star ingredient of this dish. "Eggplant confit en papillote" is a simple and effective name to describe a dish that is just as simple to prepare. But like all good things, simplicity does not spoil the sophistication of the taste of this recipe.
Ingredients:
1/2 American eggplant (300g)
2 sprigs of thyme
1 clove of pink garlic
10cl of olive oil
5cl of water
PM salt, ground pepper
6 petals of tomato confit
6 half capers with tail
6 roasted almonds
6 taggiasche olives
6 candied lemon lozenges
6 dwarf basil shoots
Recipe:
Place a cast iron baking sheet in a 180°C oven. Cut the eggplant in half widthwise to obtain 2 slices of 5cm thick. We will use one slice for the recipe. Keep the second slice for another use.
Unroll 60cm of aluminum foil on the work surface and season with salt, freshly ground pepper and a dash of olive oil. Place the eggplant slice on the aluminum foil, flesh side down. Add the thyme, the garlic, and season again with salt and pepper. Finish by adding the water.
Close the aluminum foil so as to obtain a completely airtight papillote. Place the papillote on the heated baking sheet and cook at 180°C for 45 minutes. When you take out of the oven, let the wrapper rest for 30 minutes before opening it: the eggplant will finish cooking slowly.
Dressing:
Reheat the eggplant in the oven at 180°C for 5 minutes. Season with fleur de sel and freshly ground pepper. Finish the dish by arranging the candied tomato petals, capers, olives, almonds, candied lemons, and small basil shoots in a harmonious way.
The benefits of eggplant for your health and the planet
Eggplant is a purifying food for the body: it is composed of 92% water, a lot of potassium and it is low in sodium. It reinforces the filtration of toxins and its quantity of fiber gives it many digestive properties: it improves the intestinal transit and it soothes stomach aches. Moreover, eggplant, which is one of the least caloric vegetables, is a great weight loss partner!
The water footprint of eggplant is low. Of the 362 liters of water needed to produce one kilogram, 234 liters come from natural rainfall and water already present in the soil. Also, its carbon footprint is quite reasonable, unless it is exported from the end of the world, as for all other vegetables on the planet.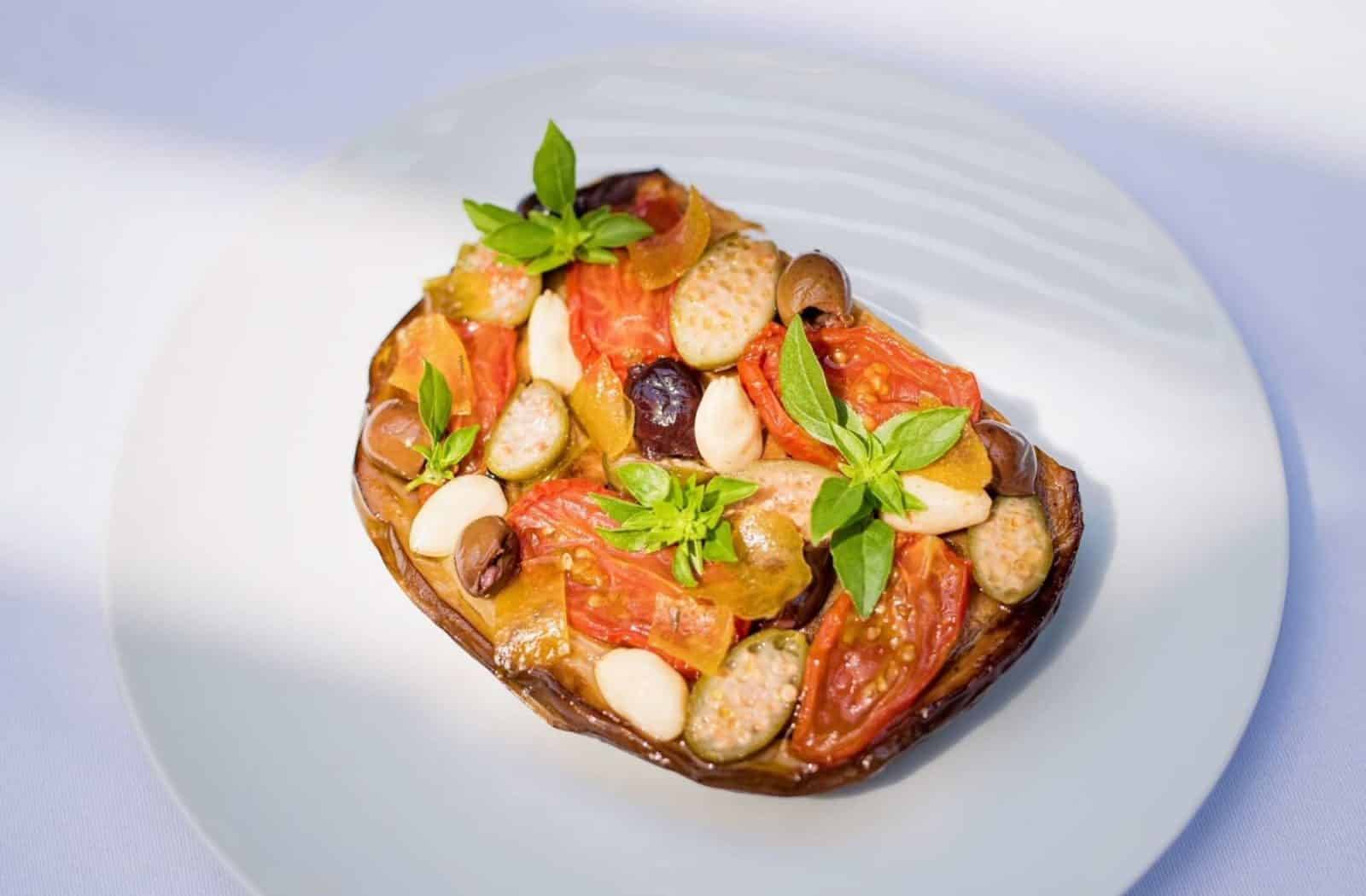 To find all our news, find us on Instagram and on our Twitter account.
We post daily on our social networks so you can be up to date every day. You can also share our content on your own networks from the options displayed at the bottom of the page!
See the article on ARMAND ESBELIN, A CHEF FROM THE SOUTH
See you soon for our next article!
Find the Chef Victorien Duchesne on his restaurant's website or directly on site:
Restaurant le Nespo, 06 03 81 14 81