Armand Esbelin, a chef from the South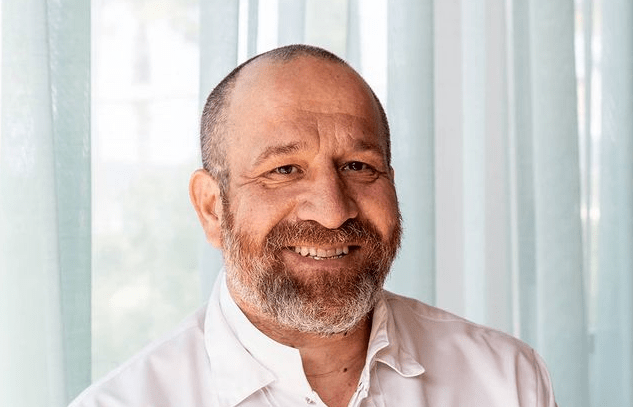 Since 1993, Armand Esbelin has been touring the south of France. This restaurant enthusiast started his career at the hostellerie des Gorges de Pennafort in Callas as sous-chef for 4 years. His journey led him to Saint-Tropez where he was first chef de partie at the restaurant La Bouillabaisse and then at the Domaine de l'Astagale until he ended up working for a caterer specialising in private villa receptions for more than 4 years. Untiring and always thirsting to perfect his art, he then decided to raise his level of pastry making in his wife's two bakeries. However, Chef Esbelin felt the need to return to the stove to practice his passion. He now runs the kitchens of the Kube Hotel in Saint-Tropez/Gassin.
The Provencal from here and elsewhere
Armand Esbelin is well known in the Provence-Alpes-Côte-d'Azur region where he has worked in various prestigious establishments.
He is now, and has been for the past 8 years, the executive chef at the Daki Daya Restaurant of the Kube Hotel. The 5-star resort is home to a restaurant with a strong Provençal accent. Its name, which in Provençal dialect means "from here and elsewhere", pays tribute to the delights of the south. It has, moreover, integrated a chef who is well versed in southern cuisine. All his years of experience pay off and allow him to honour the colours of the region in dishes with Mediterranean flavours. Between land and sea, the chef takes to his heart the products, know-how, producers and craftsmen of Provence, whose riches he celebrates in his local menu.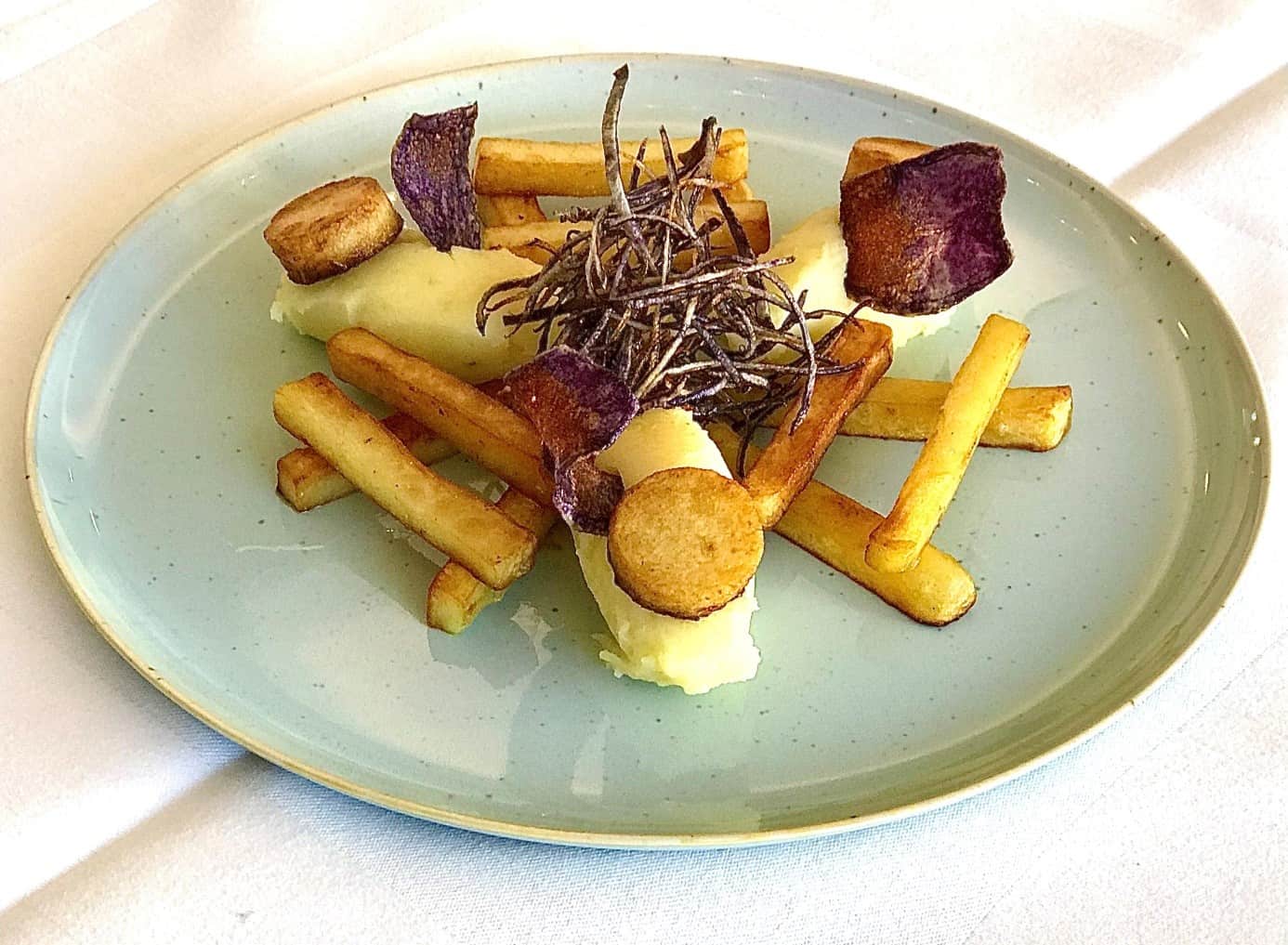 Armand Esbelin's recipe
Ecological, economical and good, cooking with our peelings has everything to offer. Even great chefs like Armand Esbelin are getting involved. To stop waste, he also advises recycling unsalted potato cooking water. Cooled, this water is a good alternative to the chemical fertiliser he uses to water his hotel's vegetable garden. As an eco-responsible chef, he also takes an interest in used oil, which he gives to a processing company to fuel certain machines.
For Less Saves The Planet and Aquachefs, the chef has come up with a zero waste recipe based on potatoes. Rich in carbohydrates, potassium, magnesium and fibre, the potato is considered a complete vegetable and contributes to a balanced diet. Potatoes contain an impressive amount of vitamins and minerals that are good for your health and the planet.
Ingredients
1 kg Agria potatoes
100 g Vitelotte potatoes
3 litres of water
1/2 litre frying oil
Salt
Recipe
Step 1 – Preparation
Peel both types of potatoes and spare the peelings to the side.
Cut the Agria potatoes first.
Two pieces for the French fries.
Two pieces for the pebbles.
Cut the fries to a length of 6 to 8 cm and a width of 0.5 cm and reserve the potato scraps. 
Step 2 – Cobbles
Cut the potato into 0.5 cm thick slices.
Using a small round cookie cutter, cut out pebbles, keeping the potato scraps.
Heat a frying pan with a little oil, add the pebbles on one side for two to three minutes and then turn them over so that both sides are well coloured.
Add salt and set aside. 
Step 3 – French fries
Cook the chips in the oil in a first bath at 140°, drain them and then put them back in the oil at 180°/ 200° to finish cooking.
Add a little salt and set aside. 
Step 4 – Purée
Boil the unsalted water and add the potato scraps.
Cook for about 10 minutes and drain.
In a bowl, mash the potato with a whisk or fork and season. 
Step 5 – Vitelotte crisps
Cut into very thin slices.
Rinse well until the water runs clear.
Dry them well.
Dip them in oil at 200° for about a minute.
Drain, salt and set aside. 
Step 6 – Potato peeling straw
Wash both types of peel (Agria and Vitelotte).
Cut the peelings very finely in julienne.
Rinse them thoroughly and dry them well.
Dip them in oil at 180°/200° for one minute and then drain. 
Step 7 – Dressing
Place three quenelles of purée in a star shape on a round plate.
Place the pebbles on top of the purée.
Arrange the chips between the three quenelles of mashed potatoes.
Place the Vitelotte crisps on top of the purée.
Add the potato peel straw to the centre of the plate to give it volume.
It's up to you to cook the potato in all its forms!