Gabrielle Aubert, a sugary passion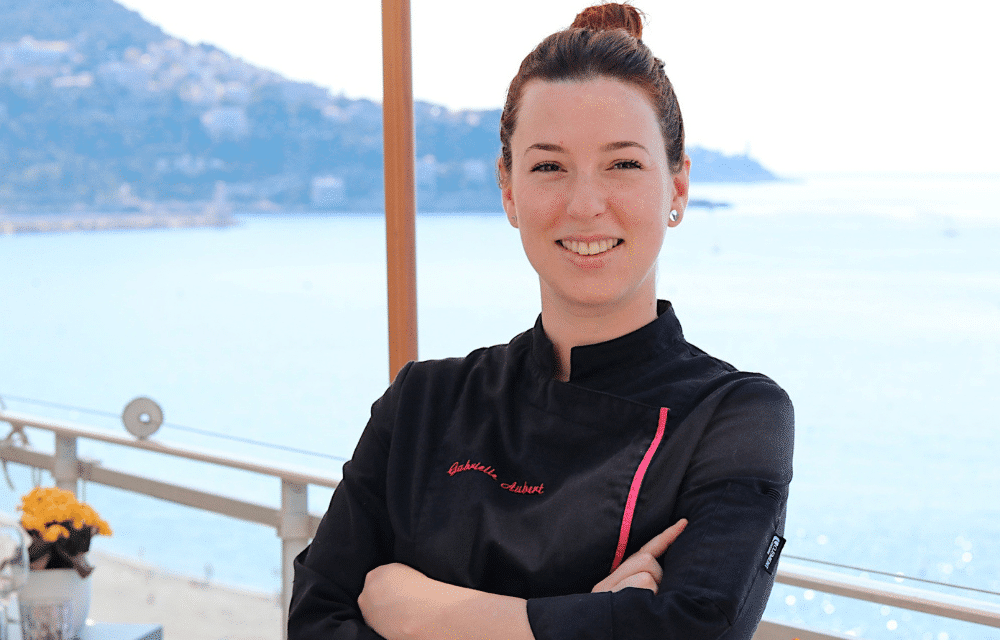 Since March 2019, Gabrielle Aubert has been the pastry chef of Le Méridien Nice. She previously was the assistant of the chef in that same establishment from 2015 to 2019. For 3 years, she has been the chocolatiere at L'oiseau d'or in Cagnes-sur-Mer and at Les brasserie Georges in Nice. Her carreer has only started around 10 years ago as an apprentice in Avignon"s Le Fournil des papes. In 2010, she received a few awards for her professionalism and great pastry execution: Prix du travail manuel François Herr, Rotary club, Second MAF du Vaucluse and Prix des victoires de l'AMEF. 
Head on the tasty Mediterranean
On the rooftop of Le Meridien Hotel, you will taste the pastries made by the Chef Aubert. It is one of highest restaurants of la Promenade des Anglais with the most breath-taking view on the city of Nice and the Mediterranean Sea.
The chef Gabrielle Aubert does everything to make the most incredible cakes that are also eco-friendly. Her aim is to be strict on selecting her ingredients. Chef Aubert prefers seasonal fruits for the tastiest pastries.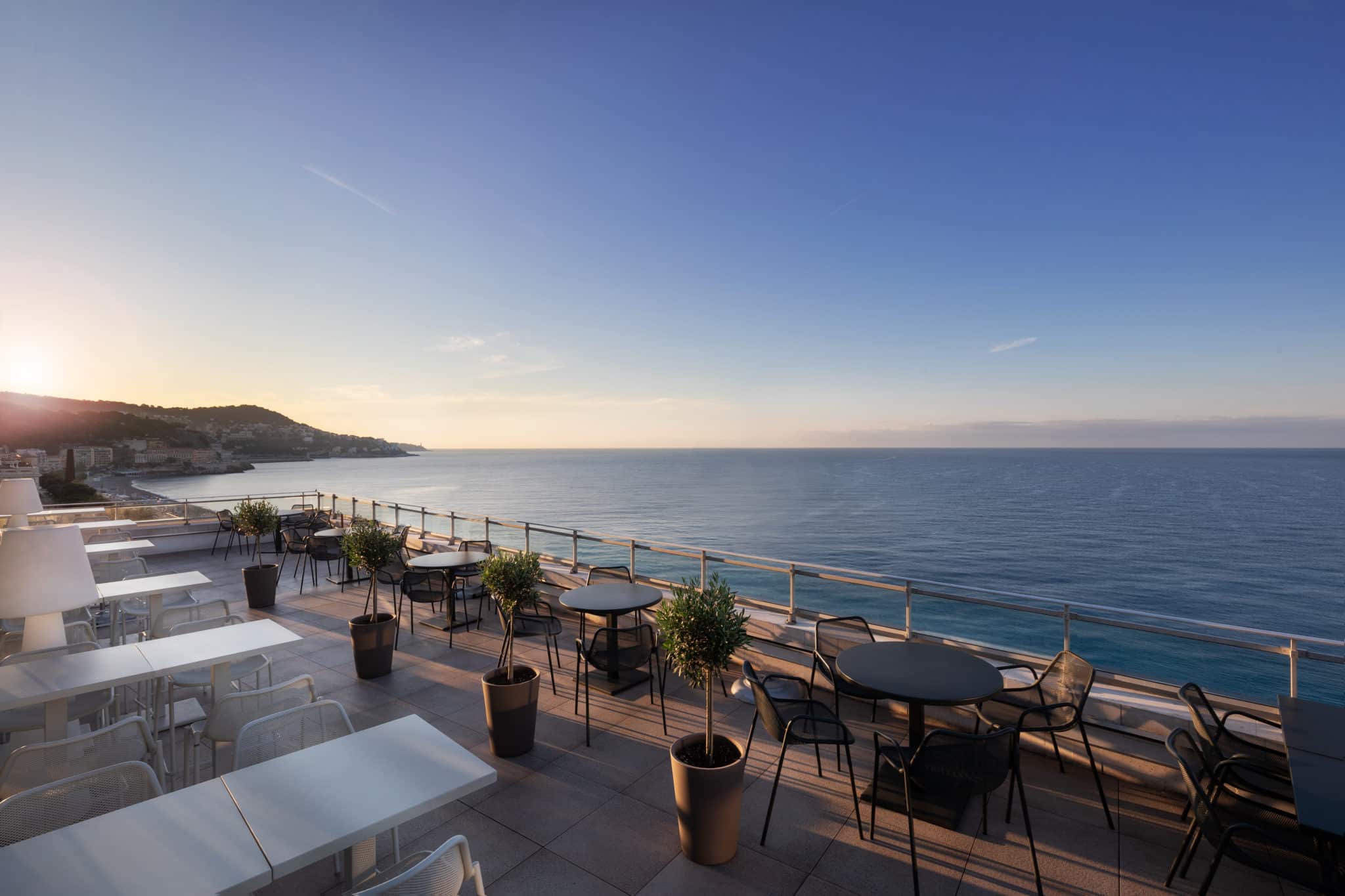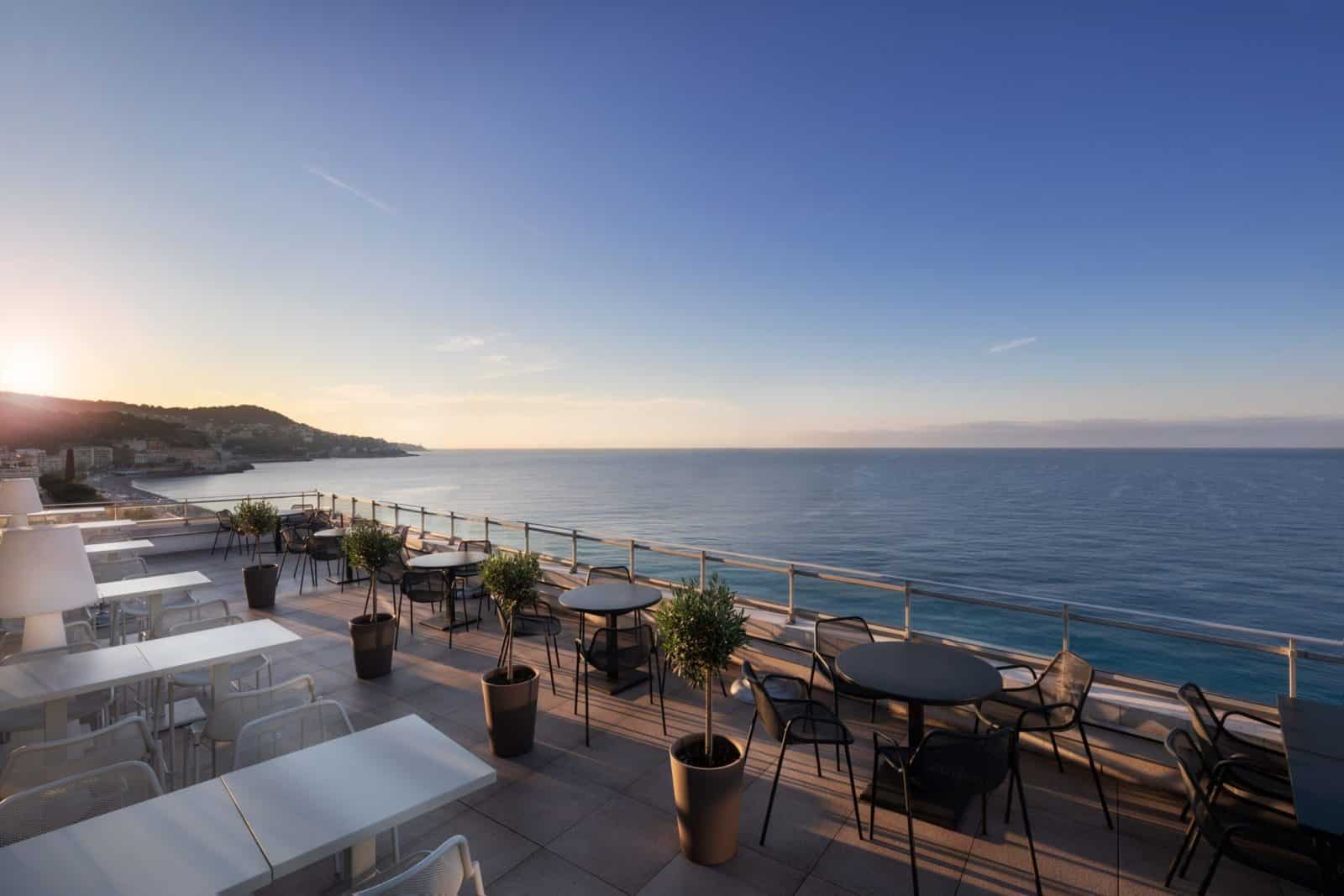 Gabrielle Aubert's recipe
The sun is finally here and it is the best season to enjoy berries in sorbets, cheesecakes or yoghurts. What do you think about using strawberries for your cakes or desserts?
Strawberries are the healthiest fruit because it is low in calories and sugar, but it is full of water, fibres and micronutriments. This little berry actually contains more vitamin C than an orange and a lot of vitamin B9. Stawberries are an excellent fruit for Less Saves The Planet because it needs a bit of water.
Appreciate Gabrielle Aubert's recipe: Strawberry moon with pine nuts.
Ingredients
No-cooking pie crust:
20g almonds
35g pignons
37g oat flakes
1/2 pinch of salt
85g raisins
5g olive oil
Strawberry puree:
100g strawberries
7g honey
Whipped cream:
150g coconut cream
10g honey
Olive oil dressing:
75g olive oil
12g lime squeeze
1 lime zest
20g honey
Arugula pistou:
55g rocket
40g olive oil
15g lime juice
1 lime peel
13g almond powder
3 turns of pepper
Strawberry coulis:
95g strawberry puree
1g agar-agar
1 vanilla bean
10g lime juice
Recipe
Step 1 – Pie crust
Roast the almonds and pine nuts.
Mix all ingredients together in a food processor.
Step 2 – Strawberry puree
Cook the chopped strawberries and honey in a pan for a few minutes.
Step 3 – Whipped cream
In a bowl, pour the coconut cream and honey.
Whip with a mixer or by hand, as you wish.
Step 4 – Olive oil dressing
Simply mix the ingredients together with a whisk.
Then coat the freshly cut strawberries.
Step 5 – Arugula pistou
Chop the arugula finely.
Add the remaining ingredients and process in a food processor to refine the pistou.
Step 6 – Strawberry coulis
Heat the strawberry puree and lime juice over medium heat with the vanilla bean scraped out.
Add the agar-agar to the first broth and boil while stirring for 1 minute.
Finish by blending the mixture while cold.
Step 7 – Dressing
Choose flowers, roasted pine nuts and rocket.
Decorate as desired.
Serve this delight for dessert or brunch!