10 tips for saving water in the bathroom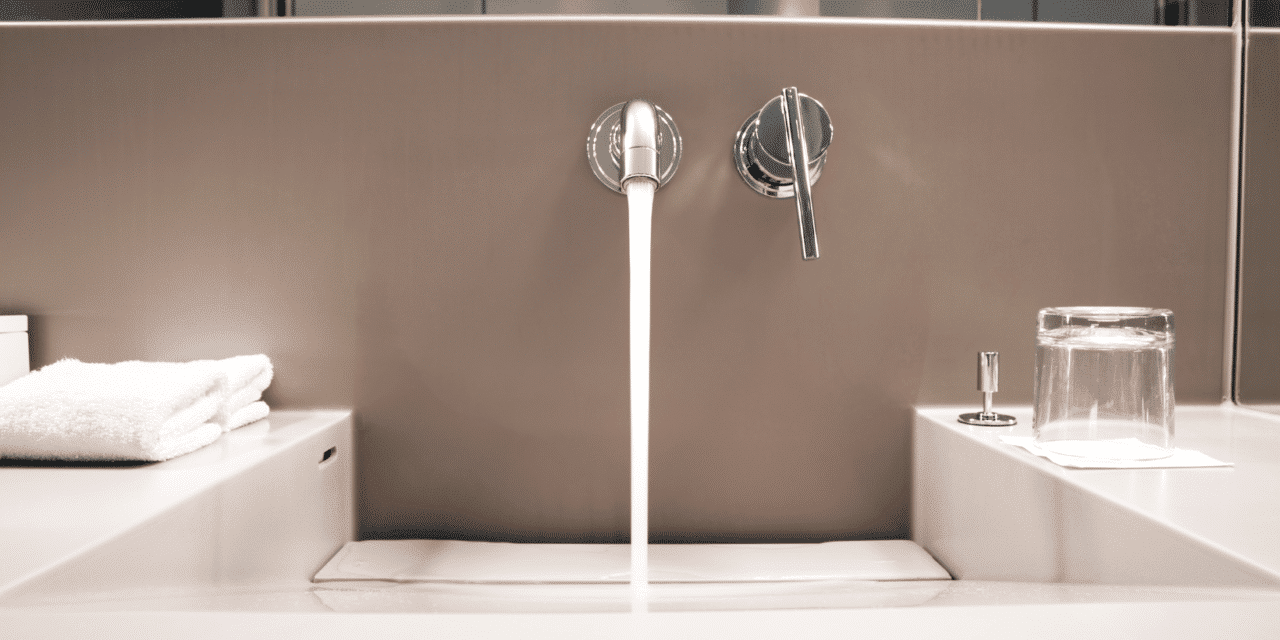 Saving water in the bathroom: The bathroom is an essential part of a home. It's where you get ready in a hurry when you're late for work in the morning. It's where you get ready for a night out with your friends. It's the place to unwind with a hot shower after a long day. Whether it's for a face mask, a close shave, putting on make-up or simply brushing your teeth, the modern bathroom uses a lot of water. Drinking water is a precious resource. So, how can we preserve it while continuing to pamper ourselves? Here are our 10 tips for saving water in your bathroom!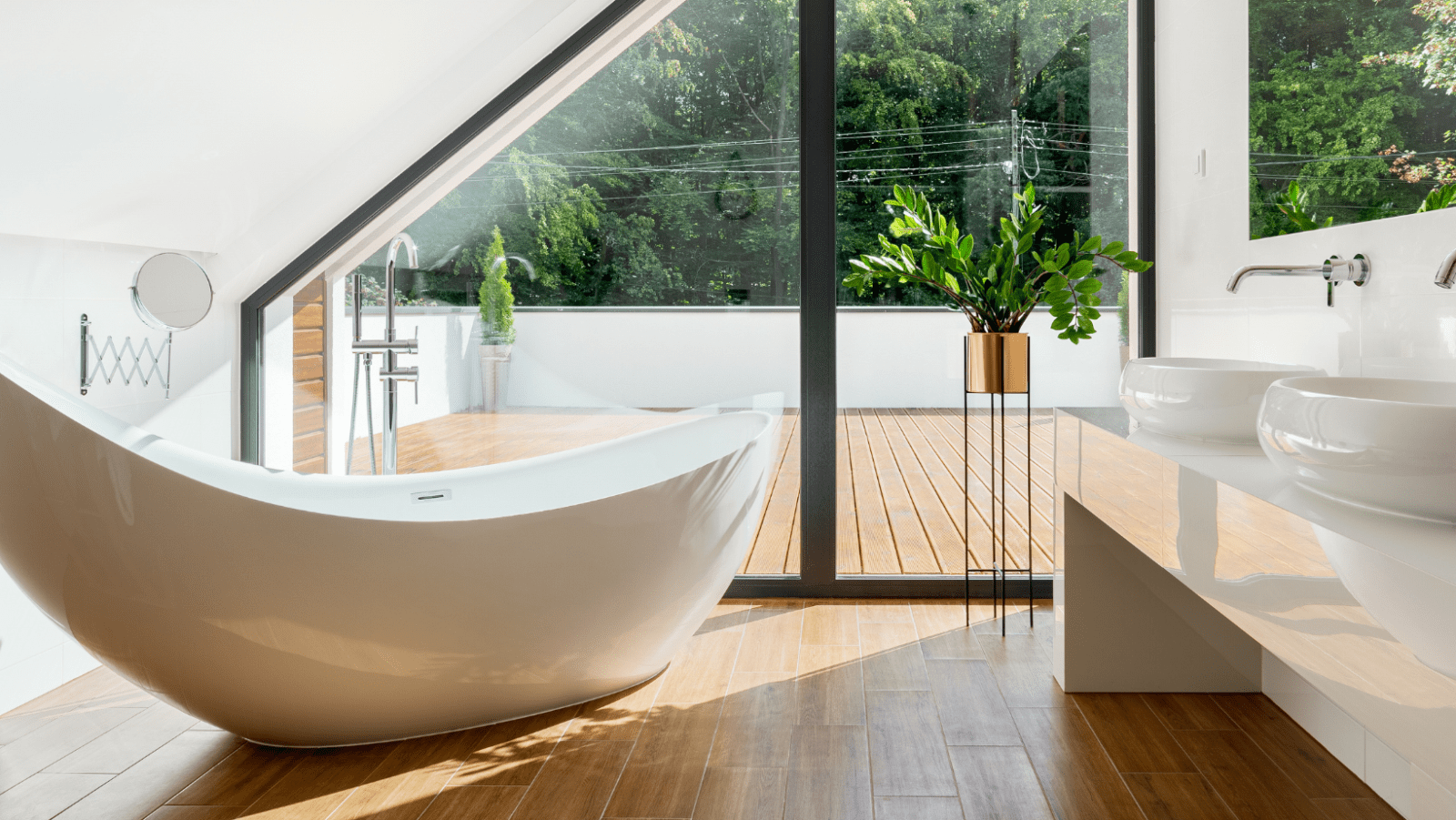 Saving water in the bathroom: Simple habits to have
You don't necessarily need to install special tools in your bathroom to save water. With these good habits you will notice a decrease in your consumption.  
A shower instead of a bath: If you are lucky enough to have a bath at home, remember that a shower uses an average of 60 litres of water and a bath 200 litres. The calculation of water consumed in a year is therefore quickly done. Indeed, think of all the water you will save by singing in the shower in front of a hyped up crowd! Reserve the bath for very special occasions and go all out: candles, relaxing music, soft lighting and bath salts. Turn your bathroom into a real spa. 
Don't forget to turn off your tap! It may seem obvious, but forgetting to turn off your tap happens more often than you think. When brushing your teeth, shaving or washing your hands, remember to turn off the water when you don't need it and use a smaller stream. You can save up to 24 litres of water per day. 
Water leaks are often difficult to find if you are not a plumber. But don't panic, there is a simple technique to find out if you have a leak in your home. After your evening shower (and your concert at Wembley Stadium), look at your water meter before you go to bed. Have a bottle of water and do a final trip to the toilet before you do this check. When you wake up the next day, if the meter has gone up, you have a leak!
It's true that singing in the shower is a lot of fun, but if your concert lasts too long, your water consumption can skyrocket. To remedy this, you can invest in a shower timer or simply put a timer on your phone.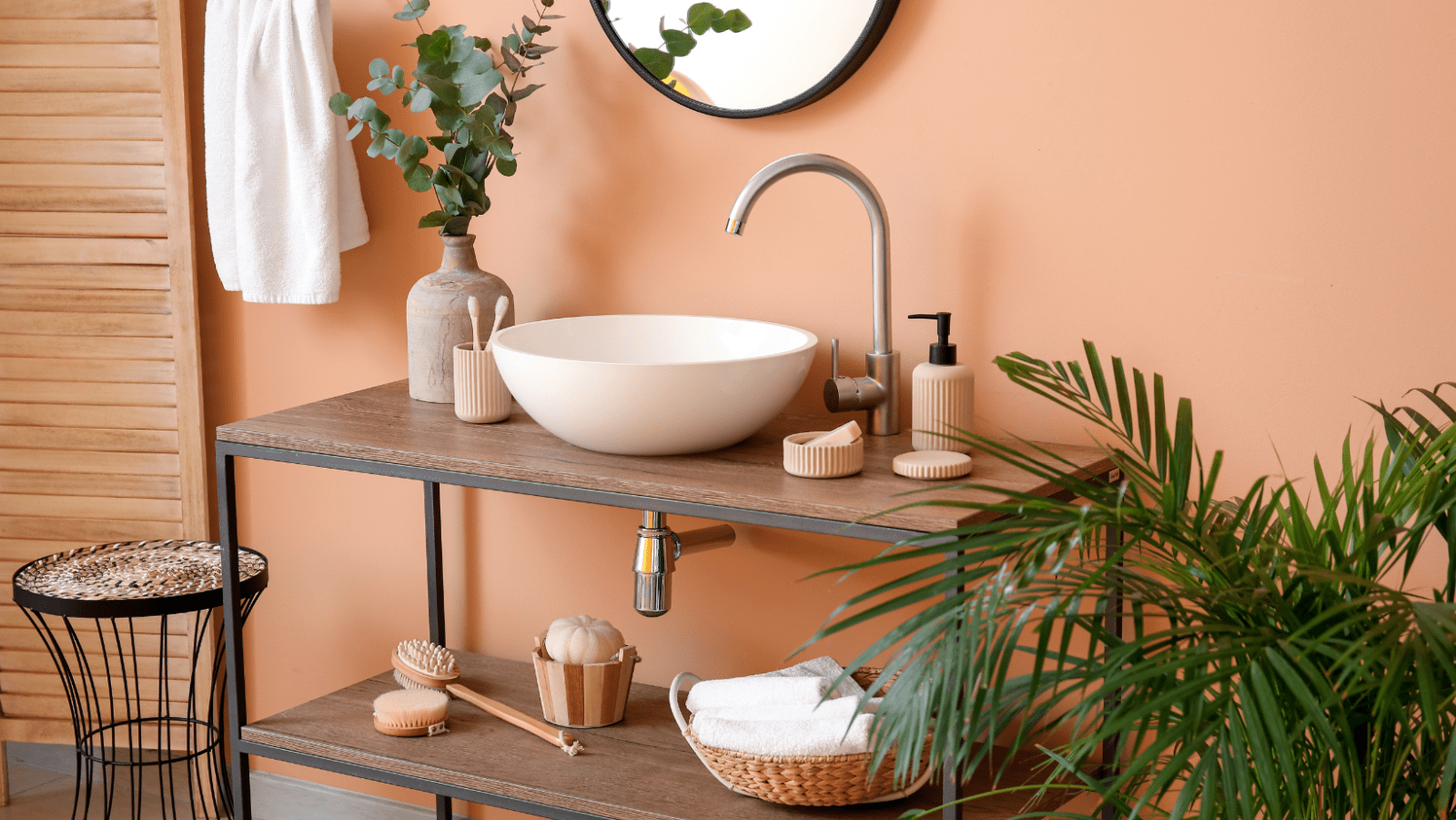 Practical and effective bathroom devices for saving water in your bathroom
It is important to develop good habits to reduce your water consumption. However, if you want to go one step further, there are a number of commercially available tools that can help you reduce your water consumption.  
A water saver for your taps: this inexpensive gadget will look great with your tap as it comes in different models and colours. Oh, and it will help you save up to 40% of your water consumption in the bathroom. A water saver mixes water with air, which reduces your personal consumption while maintaining a strong water flow. So what are you waiting for? 
Use rainwater. If you have a garden, invest in a water tank. This 100% free water can only be used for domestic purposes (for your toilet and washing machine for example) where drinking water is not needed.  
How much time do you spend waiting for the water to reach the right temperature? With a thermostatic mixing valve the water is immediately at the right temperature. No need to wait around forever before the water is hot but not burning, warm but not freezing. 
If you are thinking about buying a new washing machine, be sure to read the energy class of your product. Opt for A or A+ products. These green products are an investment but well worth it as your water bills will immediately decrease.
Your toilet accounts for 20% of your bathroom water consumption. By having dual control toilets you can choose between high and low water flow and reduce your consumption. 
Finally, if you don't want to install a thermostatic mixing valve, consider the location of your water heater. The closer it is to your bathroom, the quicker your water will be hot and the lower your water consumption and bill.   
Water is our most precious resource. It is the source of life for all of us, so take all the right steps to save water in your bathroom. These tips will not only be good for the planet but for your wallet as well! 
To keep up with all our news, find us on Instagram and on our Twitter account.
We post daily on our social networks so you can keep up to date every day. You can also share our content on your own networks from the options at the bottom of the page!
See the article on OUR 7 TIPS FOR MAINTAINING YOUR GARDEN DURING HEATWAVES.
The preservation of clean water and access to it for all is at the heart of Less Saves The Planet's commitments. You can now read Chapter 4 SAVING WATER AND THE EARTH from our book Less Saves The Planet available for free. The entire book is also available on our website.
See you soon for our next article!