How to Buy a Good Olive Oil?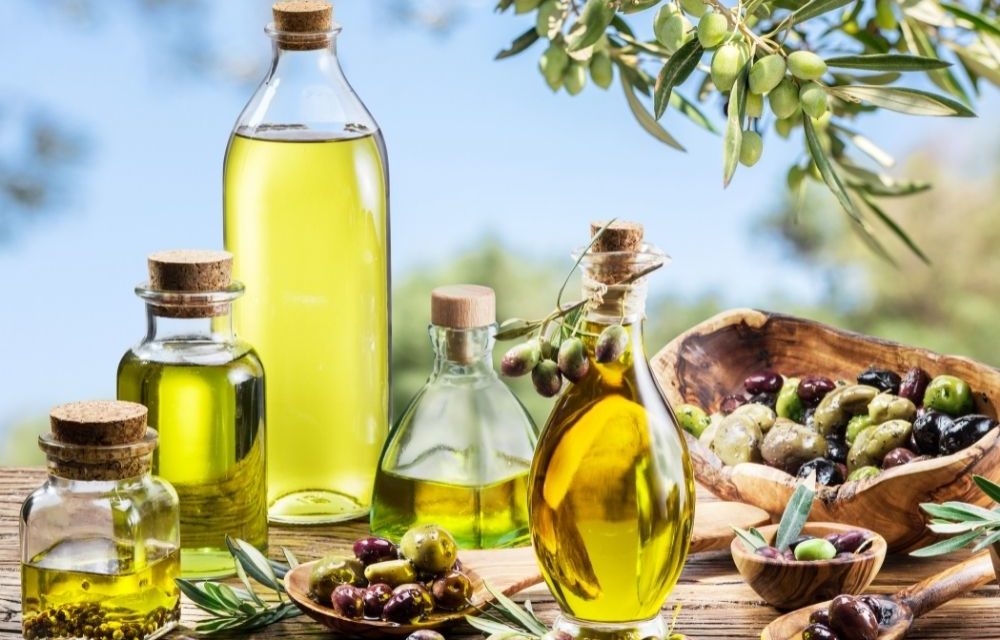 "A drizzle of olive oil"
A touch of freshness, a natural deep-colored thickness, a definite final touch to salads and veggies, a main ingredient in sauces and dressings, a sign of a fine cuisine combining flavor and good health.
The richness and properties that olive oil brings to our dishes are unrivalled. A high quality olive oil is not only tasty, but also essential for health. It is rich in monounsaturated fats and helps reduce the risk of heart disease. It regulates insulin and sugar levels in the blood, and thus cuts the risk of type 2 diabetes.
This oil, which is widely recommended by not only the best star chefs, culinary gurus and health professionals, but also, by our moms and grandmothers, remains difficult to buy. Between flattering packaging and different branding, buying the best quality of olive oil is not a very easy task.
Hence, Less Saves the Planet elaborates on a few elements that will allow you to make the right choice.
The Origin: Labels almost never indicate the origin of the olive oil. Knowing the source allows us to know if all the pressed olives come from the same origin, or if they are mixed. Often, the oil obtained from a mixture of olives is of a lower quality because the textures and tastes are not the same. Avoid any source that is not clearly indicated.
The Quality of Olives: The quality of the olives that are going to be pressed is very important, as well as the fact that they were hand-picked and cold-pressed within a few hours only after the harvest. So, always look on the bottles for the words "Obtained directly from olives and solely by mechanical means".
Rancidity: Unlike wine, olive oil does not get better with age, as it has a limited shelf life, and keeps its characteristics for about two years only, after which the oil oxidizes, reacts to air, light and storage temperature. Thus, olive oil becomes rancid, with a crayon or putty smell, and its texture gives an oily feeling in the mouth.
Taste: Just like red wine turns, olive oil coming from olives fermented with oxygen also turns sour. It then gives off aromas of red wine or even nail polish.
Texture: At room temperature, the texture of olive oil should be smoothly viscous and heavy. When cold, the texture of a good olive oil should become solidify within two hours. However, you should be careful when buying because there is a lot of fake olive oil on the market, blended with canola oil.
Price: The price of olive oil is one of the key elements that determine its quality. Just like all handmade products that require time and expertise, olive oil cannot be as cheap as most other oils. One should therefore be careful when it is sold at very low prices. However, a regular price cannot be considered as a trusted criterion of good quality.
Tip: Olive oil does not like to be left out in the daylight or exposed to any artificial light. Therefore, avoid storing oil in clear glass, and store it away from light.
Hack: To test the quality of olive oil, rub a few drops between the palms of your hands for two minutes. A good quality oil should emit a pure olive smell and keep a great taste.
Finally, if you are lucky enough to live in one of the Mediterranean countries, the richest geographical area in olive trees, try to reach out to small-scale local olive growers, who are not part of the mass production chain, and buy the oil they produce. These artisans of olives and olive oil are less likely to lure the buyer to buy fake oil with technical tools, such as using flattering labelling or mixing their produce with other oils. With a little luck and friendship, they will even invite you to the mill to witness the production of their "pride"! Take your bread with you. You will soon be addicted to the bitter and fruity taste of the first drops of freshly pressed olive oil.