Strawberry Soup by Guy Krenzer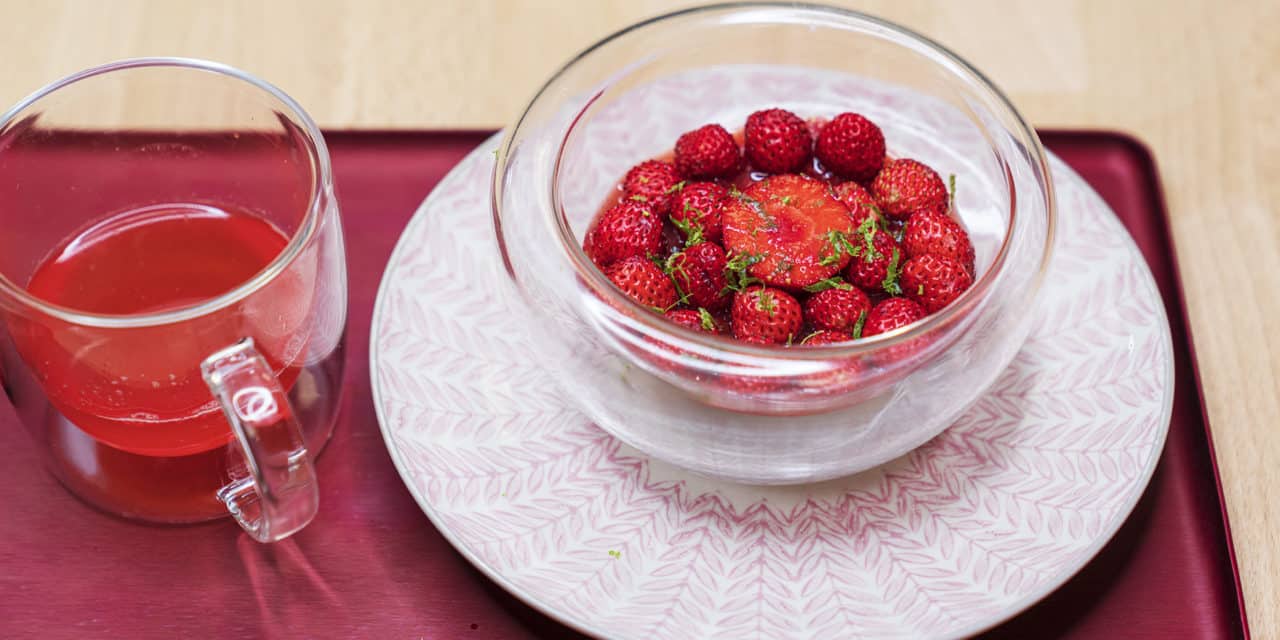 It's Thursday which means new healthy and zero waste recipe created by an excellent chef!
Yesterday – the hands and mind of Maison Lenôtre – Guy Krenzer helped you pick the greatest strawberries for you and the planet. Today's recipe is asking you to apply his tips because you will need premium quality strawberries.
Ingredients for 4
500g Manille/Charlotte/Mara des bois strawberry or other seasonal
2 wild strawberry trays
2 tablespoon flower honey
1 lime
200g source water
50g ice
Recipe
Step 1 – Strawberry hats lemonade
Put together the strawberry hats, a tablespoon of honey, ½ lime juice and zest.
Boil and instantly put on ice. Sieve and set aside in the refrigerator.
According to your liking, add honeil and lime juice.
Step 2 – Mashed strawberry  
Pick 8 beautiful strawberries with their hats on.
Mashed the rest of the strawberries with a spoon of honey.
If you prefer, you can mash half and add the remaining strawberries cut in half.
You can add the obtained juice to the lemonade.
Keep in the cold.
Step 3 – Presentation
In a cup, place the mashed strawberries and put on top the wild strawberries decorated with lime zest.
Pour the lemonade in a glass or cup then on top place 2 strawberries to put forward the product.
If you wish, you are free to enjoy with a homemade strawberry sorbet. Yummy!