Samphire and pistachio pistou by Gael Orieux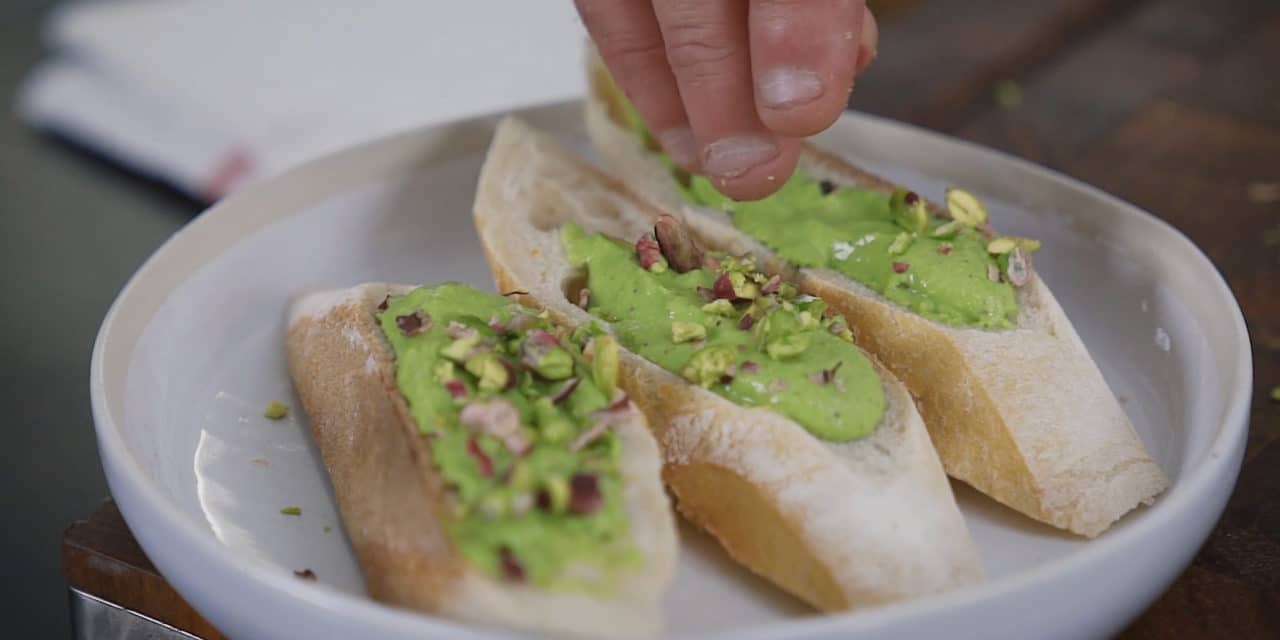 It is nice again to find our chef Gael Orieux in his 1-star-kitchen restaurant Auguste-Paris. Today, he is demonstrating you how to make this tasty recipe that you will probably adore. The Samphire and pistachio pistou is the perfect appetizer for a nice evening with your family and friends.
Ingredients
250g samphire
1 garlic clove
50g parmesan cheese
75g olive oil and 75g grape seed oil mix
80g pistachios
Recipe
Step 1 – Samphire cooking
Peel the garlic clove and take off their germs.
Blanch the samphires in salty boiling water for 2 minutes.
Put them in ice water.
Step 2 – Pistou preparation
Put the cold samphires in the blender.
Add the grape seed and olive oil mixture.
And then the pistachios and garlic.
Don't forget the parmesan cheese.
Blend for 1 to 2 minutes until creamy.
Step 3 – Presentation
Slice bread.
Spread the pistou on top.
Decorate with a few pistachios.
It is now time to taste how delicious samphire and pistachios are together!