Are you on top of your hydration game?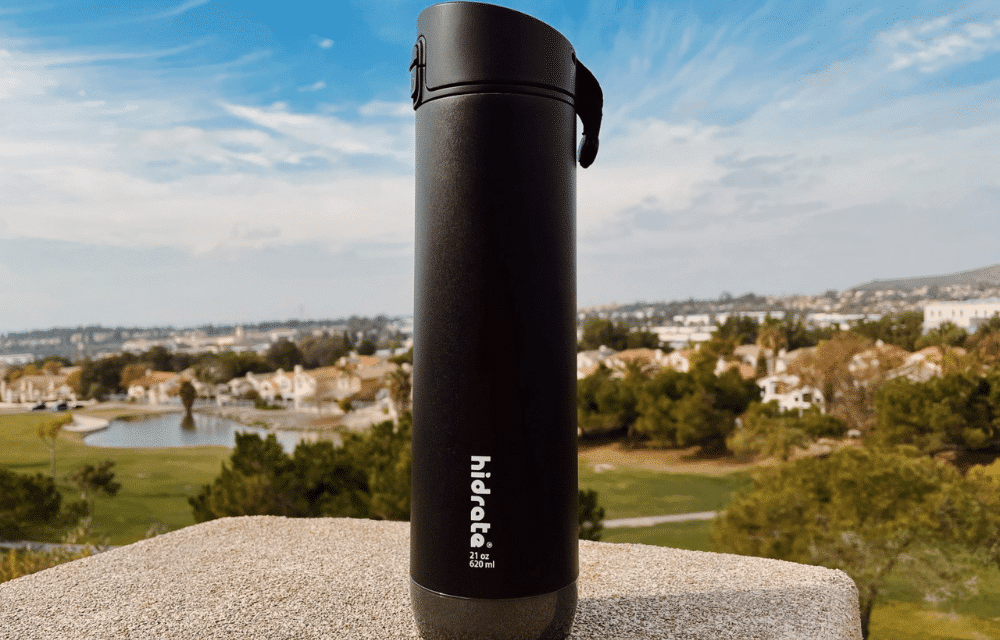 While many people try regularly to monitor their daily water intake with the aim of drinking as much as medically recommended for a good health, some of them just fail sometimes and end up dehydrated. The lack of sufficient amounts of water in the body can cause a variety of illness symptoms like stress, fatigue, drowsiness and insomnia, in addition to low blood pressure, tachycardia and dry skin, to name but a few.
Less Saves the Planet is recommending HidrateSpark, a smart water bottle linked to a free app that helps you up your water intake and reach your personalized hydration daily goals.
Launched during the Consumer Electronics Show (CES) 2021, this emerging technology serves as a virtual water drinking coach to empower and enhance people's health and well-being.
In terms of aesthetics, HidrateSpark comes in a variety of eye-catching colors and patterns to make drinking water more enjoyable.
Despite being newly released, HidrateSpark is gaining momentum with quite some great reviews on Amazon and Fit Bit where you can purchase it, or simply click here.
How does it Work?
Equipped with a Bluetooth wireless technology, HidrateSpark connects to its app on your phone and helps you track the amount of water you sip during the day. This smart water bottle uses LED sensors and glows when you need to drink and sends you reminders via your phone, depending on your calculated daily goals and intake.
The bottle is vacuum insulated and keeps water fresh for 24 hours. The battery is rechargeable and it lasts for a full week.
To keep you engaged, HidrateSpark offers you the possibility to connect with your friends who use it as well, allowing you to compare your respective milestones and motivate each other's.
Other than tracking your daily water intake goals and reminding you to stay hydrated, the HidrateSpark app connects with other fitness monitoring apps taking the experience to a completely new level of well-being and healthy lifestyle.
Sustainable Consumption and a Care for the Environment
HidrateSpark contributes to a higher environmental impact since it is durable and can be reused for years replacing disposable plastic water bottles that end up in the landfills and pollute our environment. To better leverage on the sustainability of this smart bottle, the app calculates how many plastic water bottles you saved depending on the amount of water consumed.
HidrateSpark is an overall great wellness tool and a way to help you improve your overall health, especially during the COVID-19 pandemic where it is so convenient to have frequent reminders to drink water while staying at home nearly all the time.