Grated carrots by Eric Briffard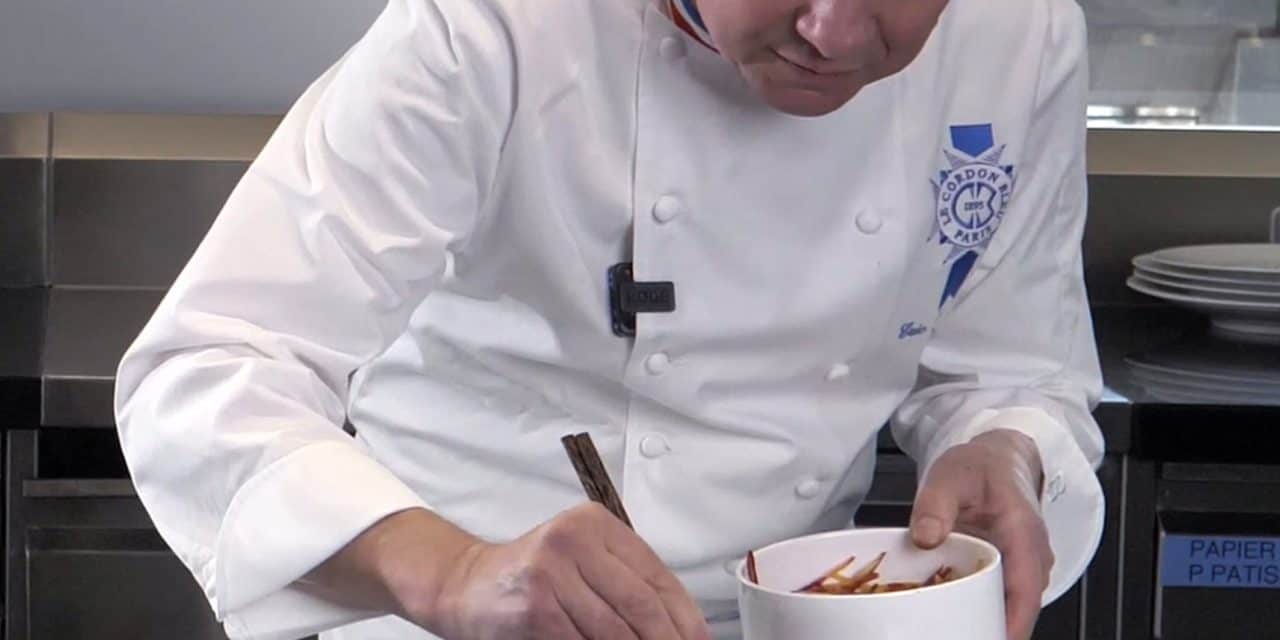 Eric Briffard is a distinguished chef. His career is rich: he is the director of culinary arts at the prestigious Cordon Bleu school and was a starred chef many times. Even the best worker in France. Today, Chef Briffard has turned his attention to the carrot, a vegetable full of benefits that has inspired him to create a recipe that is easy to reproduce!
Ingredients
• One red Kyoto carrot
• One orange carrot
• One white carrot
• One yellow carrot
• 10 cL of water
• 15 cL of lemon juice
• Laurel
• Thymne
• 3 cloves 
The recipe
Step 1 – Grated carrots
Peel the carrots and reserve their peelings.
Grate the carrots.
Step 2 –  The raisin marinade 
Mix water, lemon juice, olive oil, raisins and spices and boil for 20 minutes to infuse. 
Place in the refrigerator for 12 hours. 
Step 3 – Peelings
1. Dry the peelings in the oven. With the dried vegetable peels, you can make a broth or an infusion! 
Step 4 – Presentation 
Thanks to the variety of colors of the carrots, you will have a colorful dish.
Place each carrot on one side of the plate and form a circle.
Add coriander and orange zest.