Fabrizio Domilici, Italy in a plate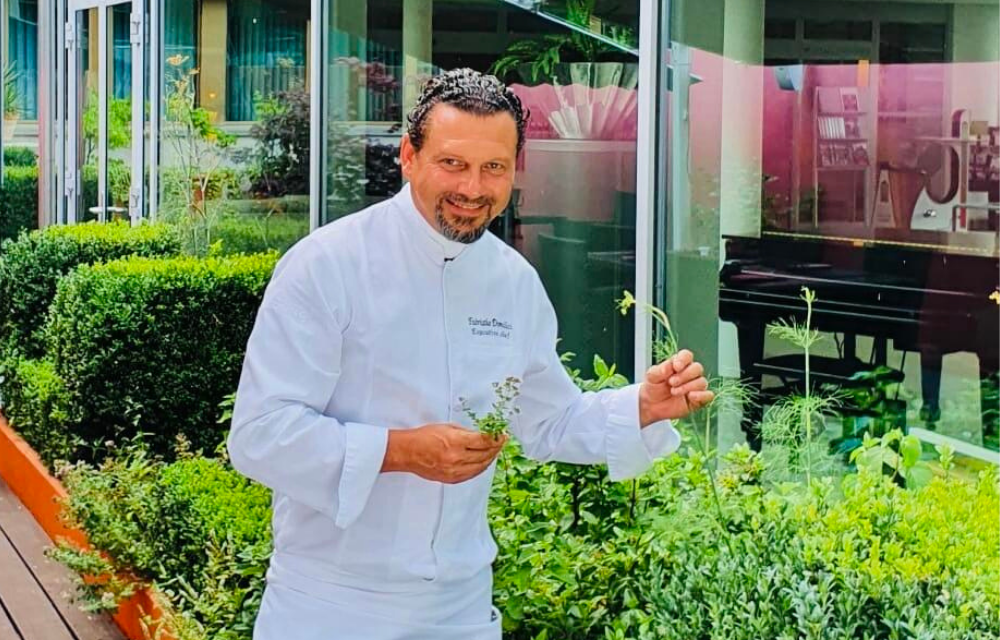 Fabrizio Domilici is part of the 14 chefs of the association Les Chefs Goutatoo which promotes Geneva culinary background and local products. As Vice-President, the Sicilian chef get together starred Chefs, Palaces, Hotels and Restaurants that choose to cook seasonal and local. Former trainee at Noga Hilton in Geneva, he has worked in various establishments until becoming the Executive Chef of the biggest Swiss Hotel: Starling Hotel Geneva & Conference Center. After more than 30 years of loyal services, he is now Culinary Consultant.
A Less Saves The Planet ambassador
The Chef Fabrizio Domilici is very passionate about life and his job!
As for every member of the association, the use of local products and the connection between supplier and producer are proof of good quality. According to him, a meal must be good if it follows the right rules. That is why, he has joined Less Saves The Planet. In Geneva, he encourages his clients to use seasonal, local and eco-friendly products. He also raises awareness on animal welfare by making menu with only 130 grams of meat.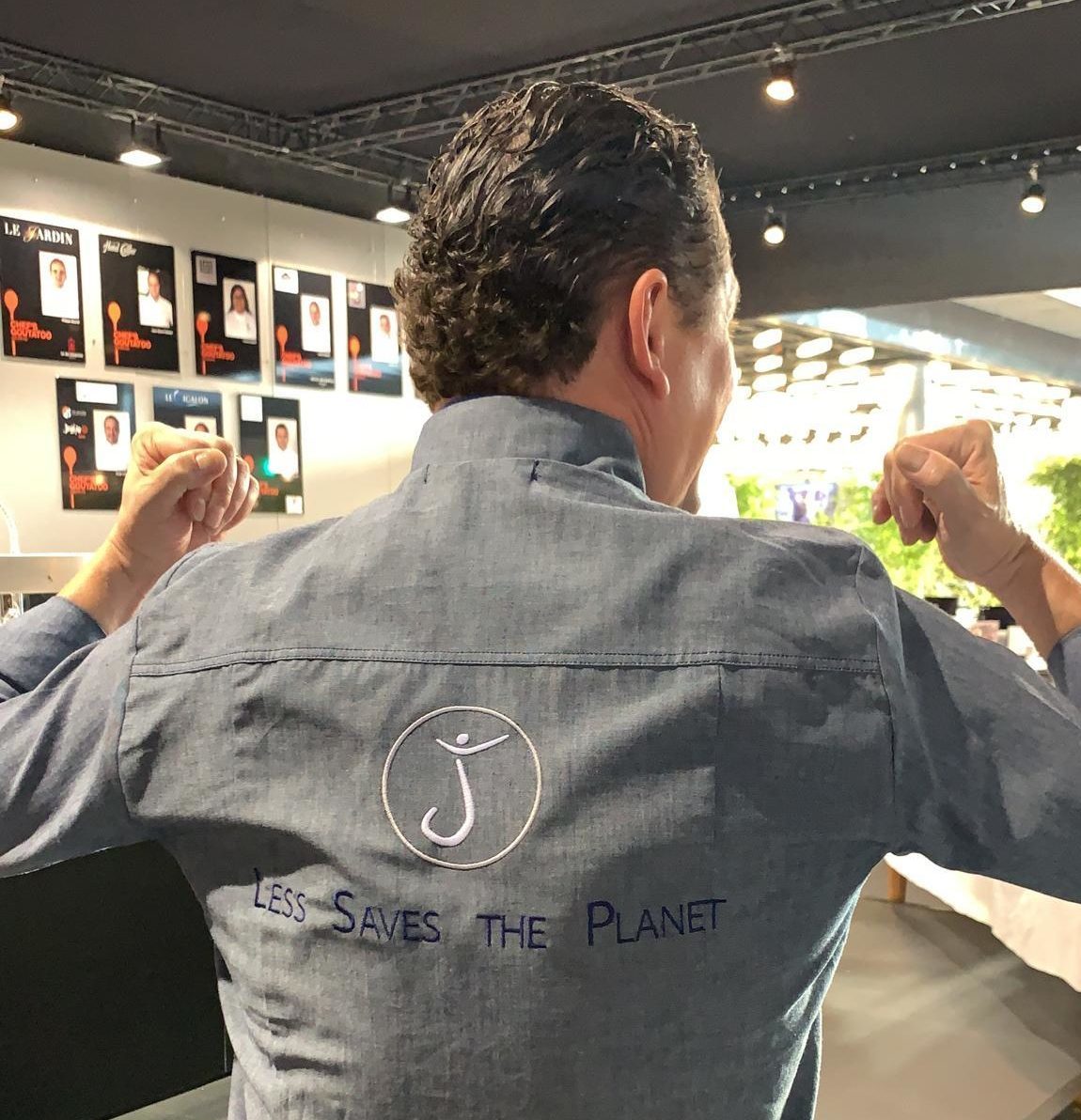 Fabrizio Domilici's recipe
Which vegetable is sign of sun, summer and Mediterranean Sea? Of course, the aubergine! It is that time again where it is market prominent and excellent for Less Saves The Planet. Aubergines are actually fascinating because they are rich in fibres and antioxidants. It aids stomach issues and prevents some diseases.
Used to travel, he enriches his culture and culinary curiosity. He also cultivates his palate by appreciating good taste. It is your turn to discover the generous cuisine of Italy with his aubergine "Parmigiana" with mozzarella in Geneva milk, bouquet of rocket from our countryside.
Ingredients for 4
2 long aubergines from Geneva
4 dl already cooked tomato sauce and if possible local
4 balls of "Casa Mozzarella" mozzarella with milk from Geneva (125gr/piece)
100gr grated parmesan cheese
Basil leaves and fresh mint
160g of washed local rocket
1dl extra virgin olive oil
Salt and freshly ground pepper
100gr coarse sea salt
Grated organic lemon (optional)
Recipe
Step 1 – Preparation
Wash the aubergines and cut them into medium slices with the skin on.
Let them drain for about 1 hour with coarse salt, then dry them with paper towels.
Grill them on a low heat with a little olive oil for 3 to 4 minutes on each side. Season with salt and pepper.
Cut the mozzarella into medium slices.
Assemble the parmigiana by layering the aubergines, tomato sauce, basil leaves and fresh mint, mozzarella and grated parmesan.
Make about 4 to 5 layers depending on the desired thickness. Season with salt and pepper.
Drizzle with olive oil.
Bake for 10 minutes at 180°C.
Before serving, garnish your plate with a bed of leftover tomato sauce and a bunch of seasoned rocket. This dish can be served hot or cold.
Chef's tip: grate the organic lemon peel just before serving.