Éric Brujan, Executive chef at Méridien Nice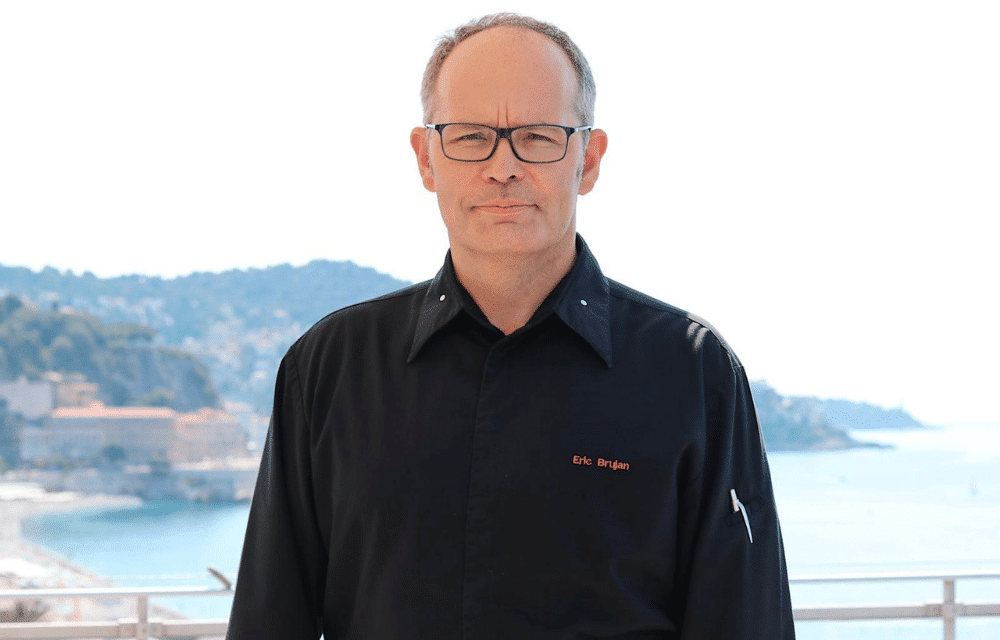 From France to the United States, Eric Brujan has built his culinary background on notorious establishments. Chef Brujan worked as a chef assistant at Drouant, when Yannick Alléno was the deputy to Chef Louis Gondard, and continued a career that took him from the Nikko in Paris to the Méridien Etoile, where he managed the restaurant "L'Orenoc" from 2008 to 2013. In between, he spent three years in Boston as Executive Chef of the Stonehedge Hotel **** Spa. Since 2013, he has been shining in the kitchens of Le Méridien Nice****. 
The modern Mediterranean
On the edge of the Promenade des Anglais, the Meridien Hotel offers an incredible 360-degree view of the Mediterranean Sea.
The chef's rich experience has led him to Nice where he creates a healthy cuisine following his inspirations and seasons. With great skill and respect for taste, he highlights sublimates the colourful flavours of the Mediterranean using Provençal products that he loves. He has, at the same time, bet on modernity by bringing in foreign subtleties come across in his career and travels. In his restaurant La Terrasse, the idyllic view is harmoniously combined with the gastronomic dishes of Chef Brujan.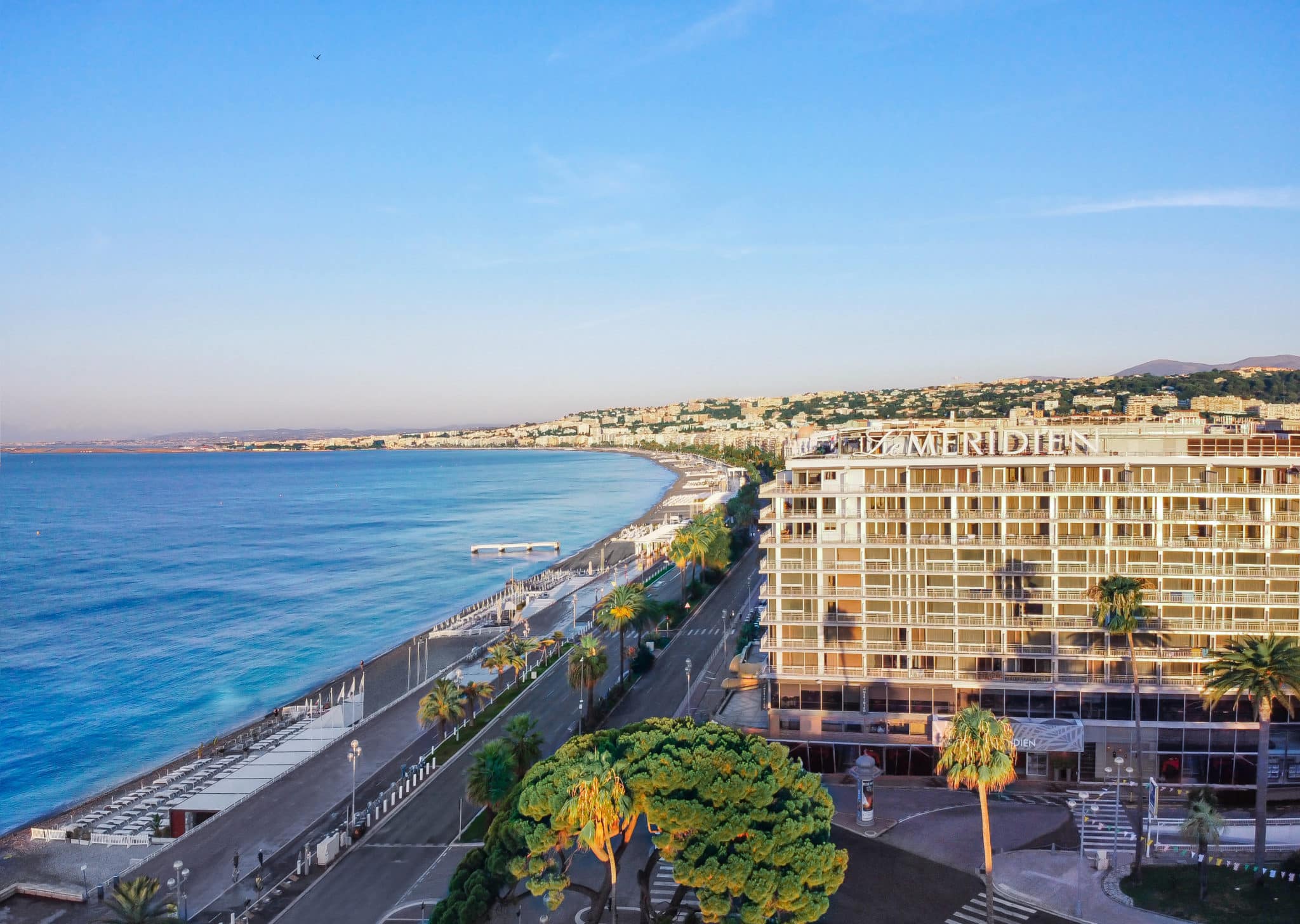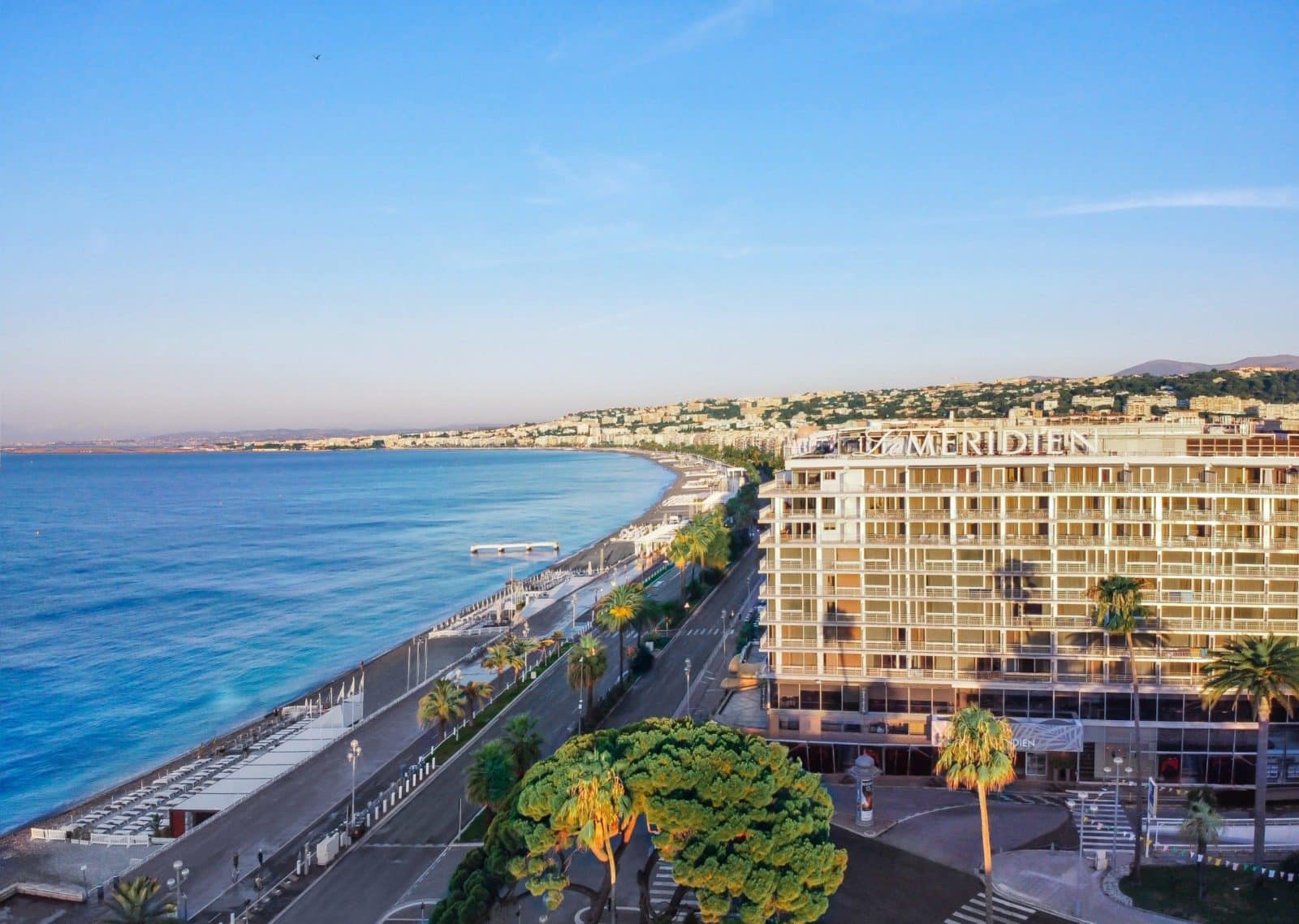 Eric Brujan's recipe
As with most fruits and vegetables, courgette is good for our health. It helps to regulate blood pressure. It also prevents cardiovascular diseases. Courgette provides minerals and trace elements that are essential for the body to function properly. By eating it in season, you will see that you will contribute to the preservation of the environment because you will limit the impact of greenhouse gases or the unnecessary use of chemical fertilizers.
For us, he reworks the courgette with a vichyssoise of Trumpet courgette with tonka bean, a checkerboard stuffed with courgettes and hazelnuts.
Ingredients for 4
Vichyssoise:
500 g Trumpet courgettes
5 cl fructus olive oil
3 grated tonka beans
75 cl oat milk
1 cl olive oil
Zest of 1 lemon
Table salt
Stuffed cushion with 2 courgettes and pieces of Piedmont hazelnut:
1 white courgette
1 green courgette
50 g roasted hazelnut chips
Step 1 – Vichyssoise
Boil the milk with the beans.
Chop up the courgettes and sweat them in a pan.
Pour the milk through a sieve and cook quickly, drain and put in the Thermomix, adding the olive oil.
Place in a cell.
Cut the round courgettes into quarters and salt for a few minutes to remove the water.
Dry then poach in olive oil flavoured with thyme and lemon zest at 70 degrees for about ten minutes and drain.
Grill 12 thick slices of fiddleback courgettes and marinate with a dash of olive oil after grilling.
Step 2 – Stuffed cushion with Piedmont hazelnut
Cut thin slices with a mandolin.
Make thin strips that you criss-cross on a film and put a little salt to soften them.
Add the brunoise of courgettes that have been dropped in the olive oil.
Add the roasted hazelnut pieces, stuff and close the film. 
Enjoy!