Jean-Louis Nomicos the starred-chef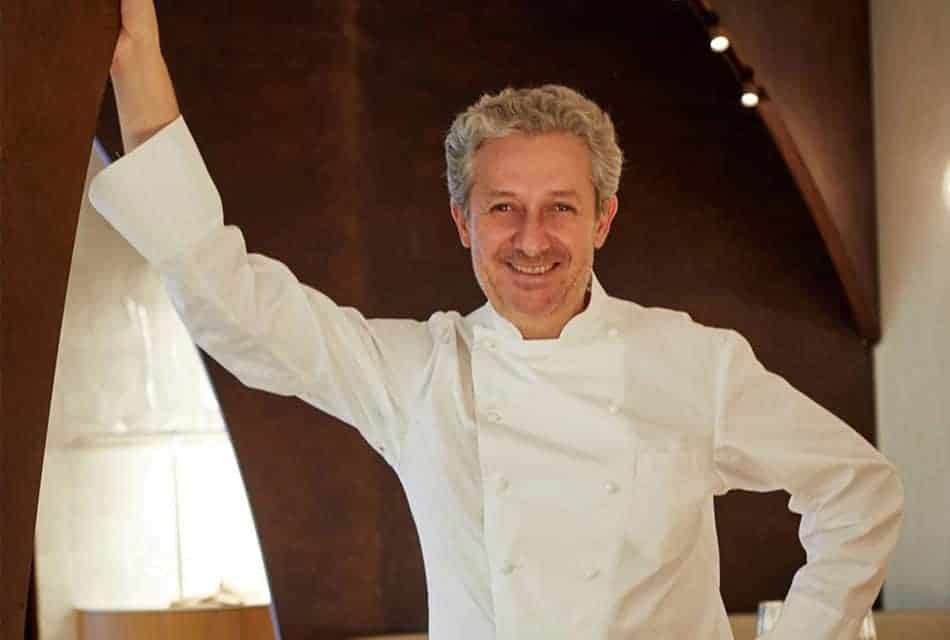 The chef Jean-Louis Nomicos was born on the outskirts of Marseille. He has since left the city, but its sunny Mediterranean climate has always inspired his cuisine. 
After beginning with Alain Ducasse and following with experiences as enriching as prestigious, including the kitchen management of the prestigious restaurant Lasserre in Paris, the chef created his own in 2014 in the 16th arrondissement, with quickly a star in the key and a national and international clientele that faithfully follows him.
The commitment of Jean-Louis Nomicos
In his restaurant, water preservation is a subject close to his heart. It is a scarce and valuable resource which, by 2030, the United Nations is forecasting a deficit of 40% if we cannot save it. The fourth chapter of Less Saves The Planet also deals with the need to conserve water. Therefore, everything is still possible regarding this issue, if we change our consumption.
A few years ago, Jean-Louis Nomicos was already interested in the water consumption in a professional kitchen. According to his observations and those of his team, the restaurant's water savings can be effective while remaining non-binding. But do all employees need to realize how important it is for the survival of our planet?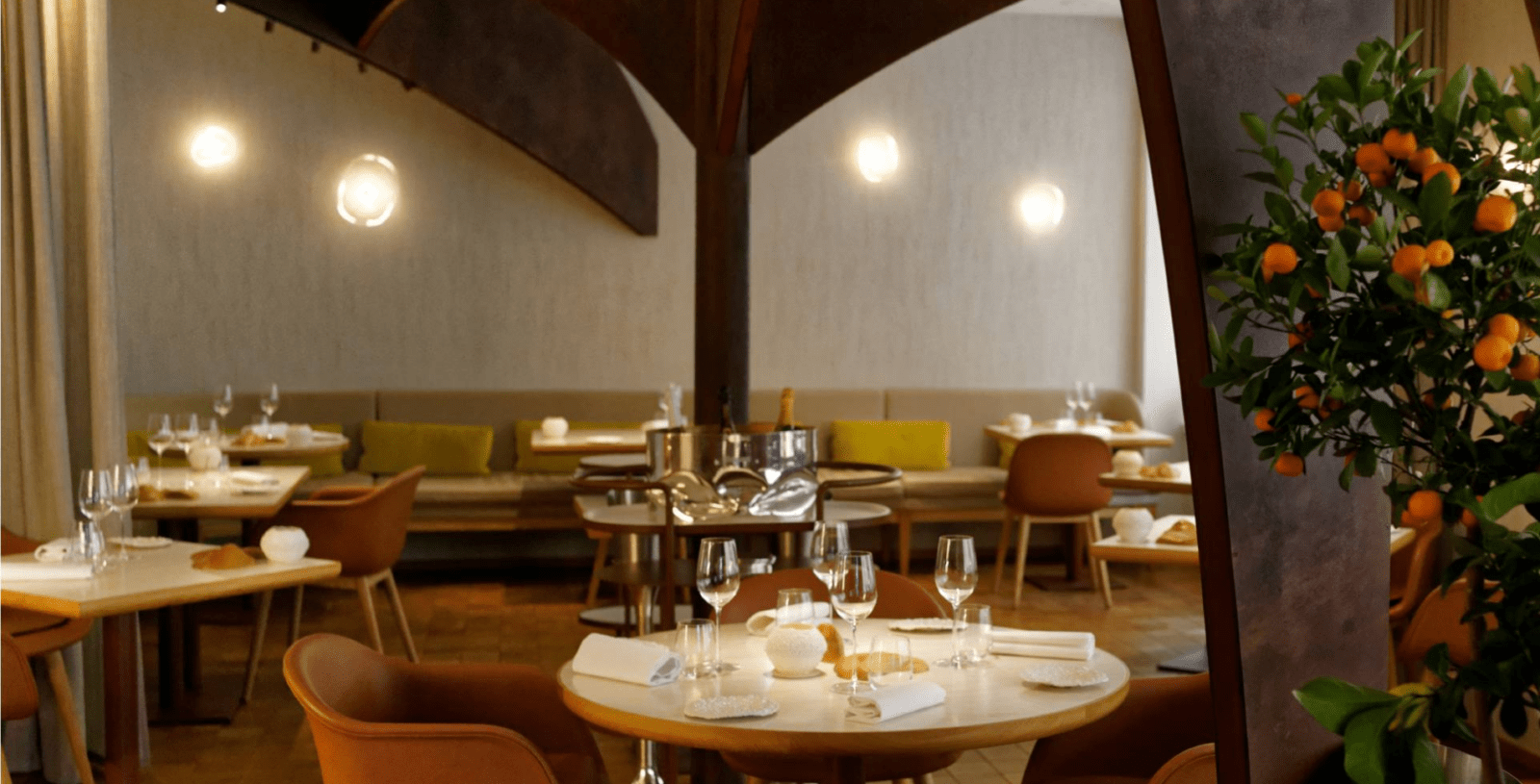 Simple and effective technical actions to save water
Like "Less Saves The Planet" and in its context, chef Jean-Louis Nomicos has adopted simple gestures. The restaurant's faucets are therefore equipped with flow controllers, which save large amounts of this precious liquid, knowing that in general, the flow of a faucet is 12 liters of water per minute. Depending on the regulator model, the flow can be reduced by half or by a third technologically. In addition to preserving the planet, these techniques also reduce water bills by 25-50%.
The restaurant also has femoral taps, i.e. controlled by knee or foot. In fact, the usual faucets usually cause a consequent water waste especially when washing dishes or washing hands. Hand soaping lasts an average of 20 seconds during which water continues to flow, causing unnecessary expenses that are avoided with femoral-controlled faucets.
In terms of crockery, Nomicos divers are trained to optimize washing sessions and kitchens are equipped with dishwashers, all of which are checked and adjusted once a month. This choice is far from trivial since dishwashers spend far less water than manual dishes: at equal amounts of dishes, one spends only 10 to 19 litres of water while the other requires 30 to 80.
These techniques applied in the kitchen
 In his restaurant, the cooking of vegetables is done in the oven, a drizzle of olive oil and aroma covered, with always, a slight percentage of water or vegetable broth made from peels to reduce waste. This topic is discussed in the sixth chapter of Less Saves The Planet, where you can find additional tips.
Green vegetables are cooked in water, but it is then reused twice to reduce water expenses by half.
Finally, the chef Jean-Louis Nomicos does some cooking with a cooking plate : no need for a pan, so no need to do the dishes!
If we highlight the tips of chefs, we have no doubt that they are easily applicable on a daily basis by individuals. So, let's all commit ourselves to the environment in order to bring about a change from person to person.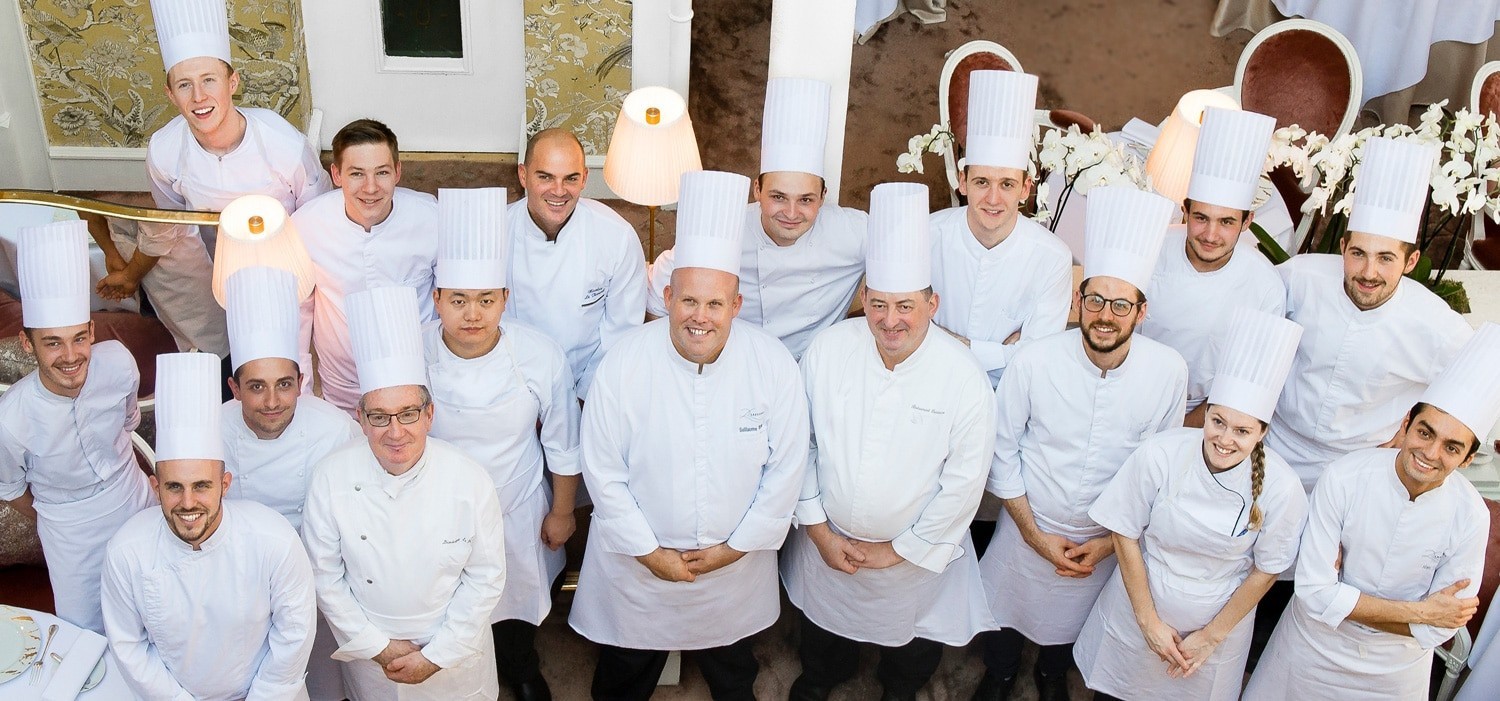 To keep up to date with all our news, follow us on Instagram and on our Twitter account.
We post daily on our social networks so that you can keep up to date every day. You can also share our content on your own networks from the options at the bottom of the page!
See the article on BIEN CHOISIR SES CERISES AVEC GUY KRENZER
See you soon for our next article!