Biobased plastic made from green algae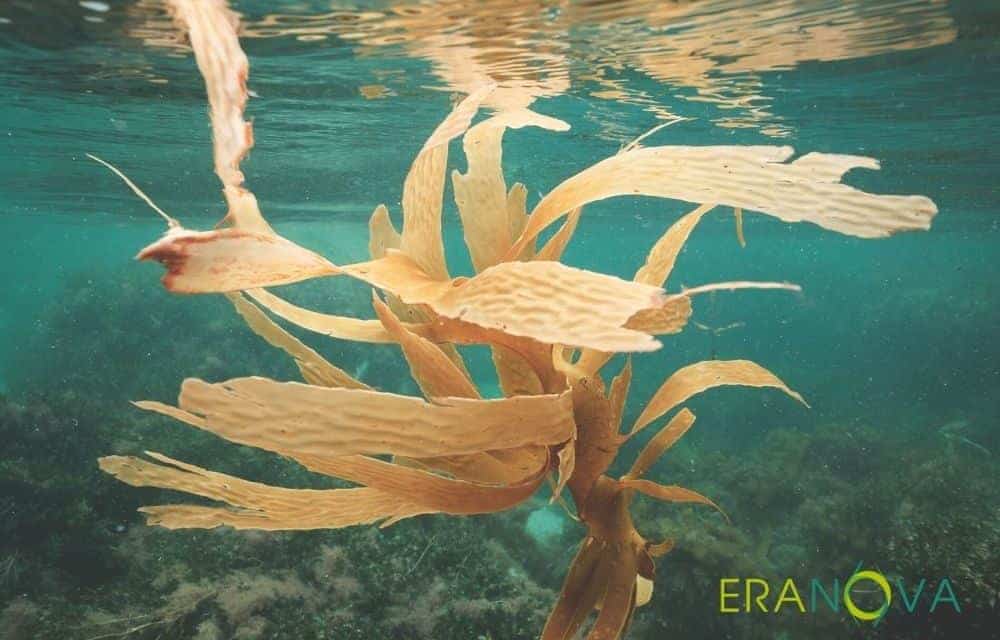 The founders – Philippe Lavoisier and Philippe Michon – of the new company ERANOVA came up with a brilliant idea: to make biobased plastic packaging. A biobased material is made from substances derived from living or vegetable organisms. To address health and environmental issue, they have set out on this macroalgae industry.  
A sustainable production 
Founded in 2012, the start-up is based on developing new bio-sourced and sustainable polymers using a starch of non-food origin produced from algae. The ulva washed up on the South of France – Etang de Berre – are collected by the town halls who place them in seawater basins. The algae have this capacity to reproduce all year round and very quickly. Their growth rate is 20 times higher than that of terrestrial crops.   
The manufacturing technique involves depriving the algae of nutrients to reduce their protein content and increase their self-production of starch – the raw material for bioplastic pellets. The deprivation will modify their metabolism to generate this important molecule. The patented process allows 99% of the biomass to be used. The extraction of this sugar is carried out by an enzymatic cracking process. The material is then transformed into resin. 
Macroalgae bags 
ERANOVA has already created 4 different resin families. Thanks to them, it expects to produce 15 to 20,000 tons of plastic per year. Garbage bags, cups or food packaging: all the resins used are biosourced and recyclable. One is even compostable in a domestic environment and another is biodegradable in a natural environment!  
 To achieve these goals, 40,000 tons of green algae are needed. It is impossible to count only on the populations of the Etang de Berre, which can supply the basins with 4 to 8 000 tons. The rest will be farmed algae, cultivated by the company from those harvested on the beaches.   
To 2025  
ERANOVA has been awarded the ADEME 2017 "Programme d'Investissement d'Avenir" label and is supported by TOTAL TDR, the Provence-Alpes-Côte d'Azur region and the BPI. The market addressed by the company and its range of biobased polymers called AlgX is the packaging film industry, that of flexible and rigid plastic containers in all their forms of transformation with a focus on different end-of-life options: biodegradability, compostability, reuse and recycling.  
The pile of green algae washed up on the Berre coastline is the cause of daily inconvenience for local residents. After stranding, the algae putrefy and give off nauseating and toxic odors. Indeed, these marine species emanate hydrogen sulphide (H2S) which forces the authorities to collect them or even to bury them by tractopelle.   
By sourcing only these seaweeds stranded in the Bouches-du-Rhône, the company participates in the circular economy and reduces the environmental impact of plastic mismanagement. The movement Less Saves The Planet joins ERANOVA's initiatives that contribute to the limitation of greenhouse gases.  
For more informations, please visit their website.