Louis Rameau: Starred Chef at the Jardin de Berne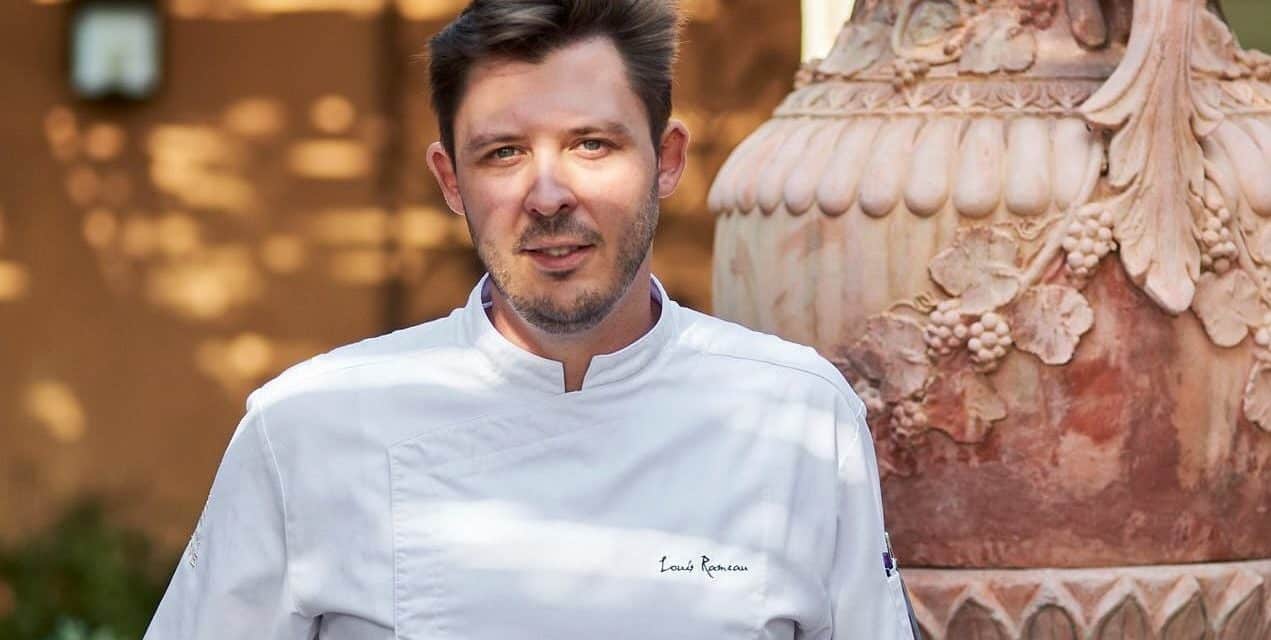 Chef Louis Rameau's life has always been dedicated to cooking. Even at a young age, he sharpened his curiosity with all the flavors he encountered. Born in the southwest of France, where gastronomy is king, Chef Rameau remembers with emotion the Sunday meals, which were all about discovery.
After his training at the hotel school of Occitania, he decided to travel the world and worked in different establishments, from Norway to New Zealand, passing through Canada, Martinique, Corsica or Denmark… but also the French Riviera and the Atlantic coast.
These countless trips have forged in him a culinary identity of his own, enriching his palette of techniques, tastes and culinary reflections. And because he never does things by halves, the Chef's cooking is straightforward and direct. No frills, everything is authentic and made from the heart.
Louis Rameau arrived in the kitchens of the Château de Berne in April 2016 before taking over the management in early 2020. He expresses all his talent and creativity in a locavore approach. Passionate about craftsmanship and manual work, he cherishes, for example, the last bottles of a white balsamic vinegar with elderflower from a producer who has retired.
An approach that is close to his heart
'To imagine my recipes, there is no miracle method I let the alchemy of my encounters, discoveries and I let the alchemy between my encounters, my discoveries and my memories work.'
Through his memories and discoveries, the chef quickly realized the importance of cooking locally, while taking care of what nature offers him. Thus he owns a formidable organic vegetable garden of 3800m2, where he draws the wonders allowing him to compose his dishes according to the seasons. At the "Jardin de Berne" table, nothing is left to chance. Awarded a Michelin star, each food is carefully prepared and sublimated with respect for the planet.
In addition, he was also awarded a "Green Star" in 2021, a prize that distinguishes his eco-responsible approach to his virtuous gastronomic offer within his restaurant.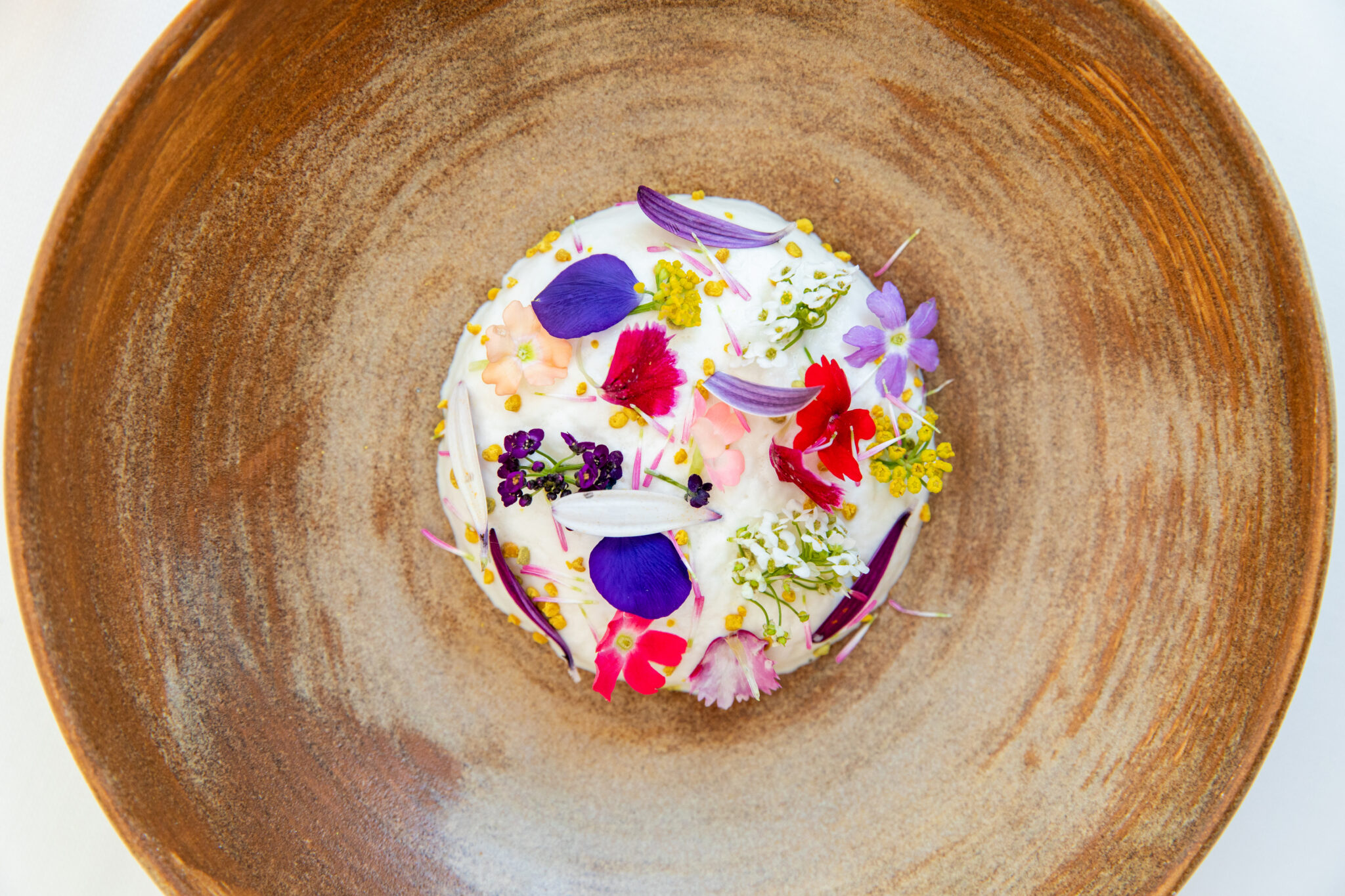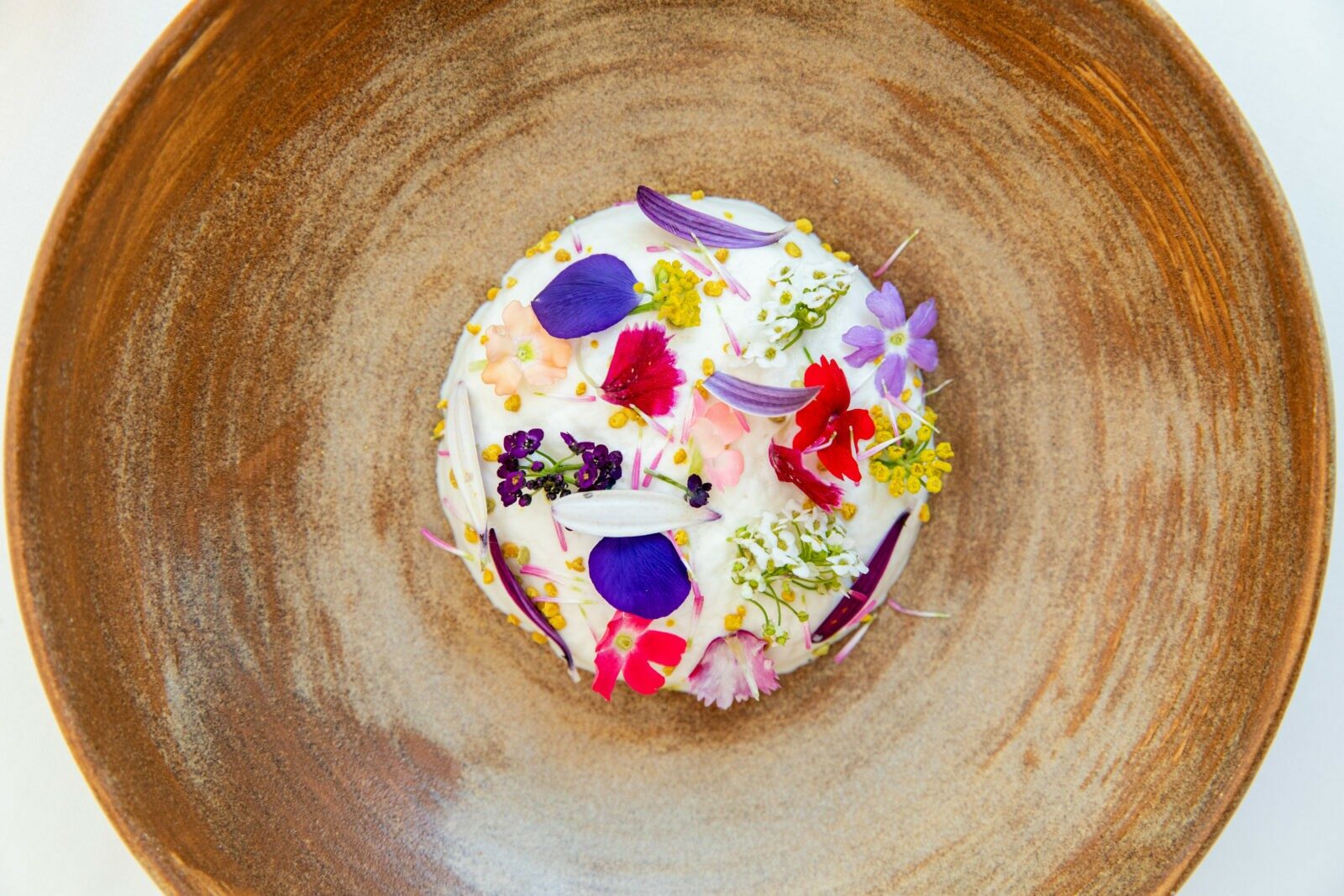 Chef Louis Rameau's recipe
The talented Chef offers us his recipe "The world of bees", a sweet and honeyed dessert, to be enjoyed without moderation!
Milk siphon with beeswax
600 g Whole milk
180 g Beeswax
350 g liquid cream
60 g Honey of the domain
2.88 g Pectin X58
The day before: Bring the milk to a boil then pour it over the wax in a plastic bucket. Mix and let infuse overnight in a cold room.
The day of: Strain the milk through a cheesecloth. Mix the milk, cream and honey, raise to 60° and add the pectin. Boil for a few seconds, blend, filter and put in a siphon. Gas 2 times.
Vinegar gel :
500 g white balsamic vinegar infused with dried flower petals
45 g of aggar
50 g sugar
Mix sugar and kappa, add to simmering verjuice while whisking constantly, keep boiling for 1 minute, strain through a chinois étamine, then cool.
Once cooled, blend in thermomix and vacuum bag to remove air from gel. Use a 2 mm plain tip in the bag.
Other elements :
Treviso salad
Fresh pollen
Flower of salt
Fresh flowers (pansy, marigold, daisy, poet's carnation, garlic flower, fennel flower…)
Dressing :
In the bottom of a soup plate, lightly dress the flower vinegar gel, place a few leaves of Treviso salad, cover with beeswax syphon, sprinkle with flower pollen and fleur de sel, decorate with fresh flower petals.
A true source of energy, honey is known in France and around the world for being an immune system stimulant. A few spoonfuls each day will bring tonus and many beneficial effects on our immune system.
Its action on the respiratory or digestive system (protection of the intestinal flora), its antiseptic and anti-inflammatory properties, its help to heal wounds, and its action on the immune system make it a super food. Nevertheless, for a guaranteed effect, it is essential to buy it organically from a producer, without it having undergone any transformation whatsoever and not pasteurized to keep all its virtues.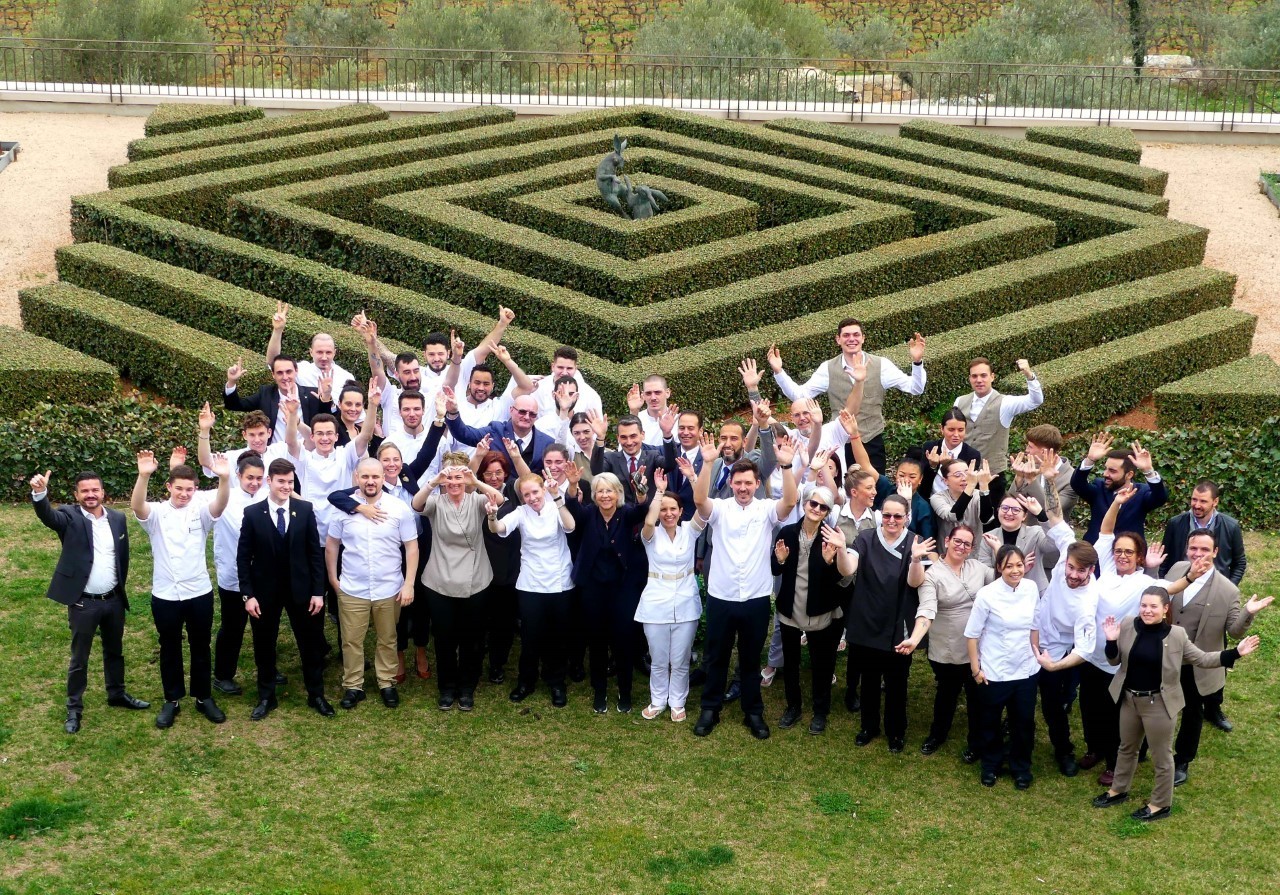 To keep up to date with all our news, follow us on Instagram and on our Twitter account.
We post daily on our social networks so that you can keep up to date every day. You can also share our content on your own networks from the options at the bottom of the page!
See the article on HOW TO CHOOSE SPINACH WITH ERIC BOUCHENOIRE
To find Chef Louis Rameau, visit www.chateauberne.com
Au Chemin des Imberts 83780 Flayosc