Jérôme Banctel, the key recipe to success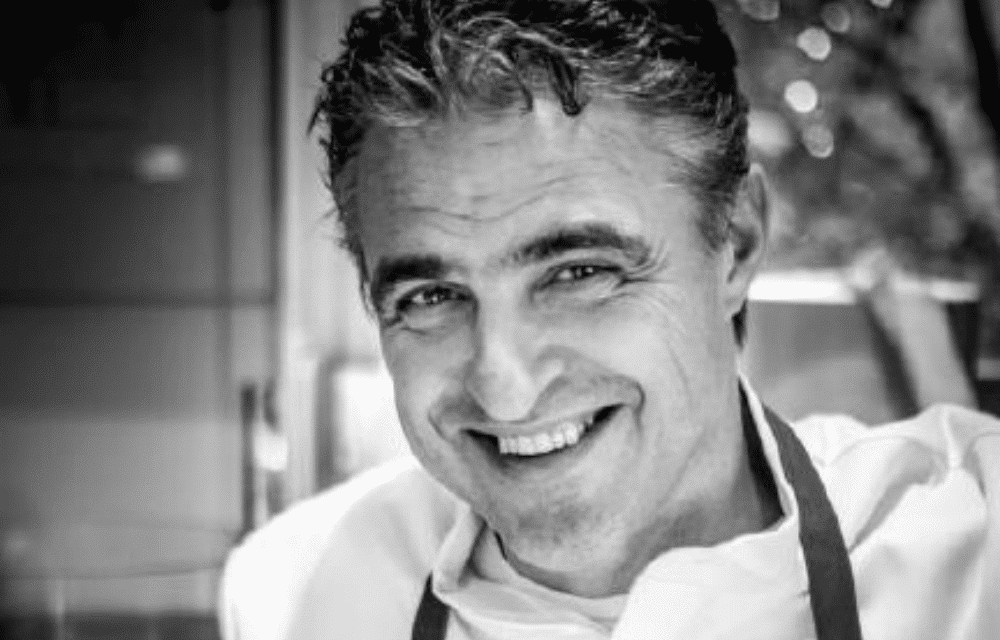 Since 2013, Jérôme Banctel has been the chef at La Réserve Paris – Hotel and Spa. The most exigent clients are welcomed into this refined, audacious and wildly seductive establishment.  
With around 30 years in gastronomy, the chef Jérôme Banctel has advanced skills as time has passed by. He is known for his refined and creative cuisine but, also for his personal touch implemented in each conception.
2 Michelin Stars for Le Gabriel at La Réserve Paris
The restaurant Le Gabriel orchestrated by the hands of Jérôme Banctel has won 2 Michelin Stars only a year after opening.
The key to his success mixes together passion and precision. He always cares about quality product for the best gastronomic experience to his clients.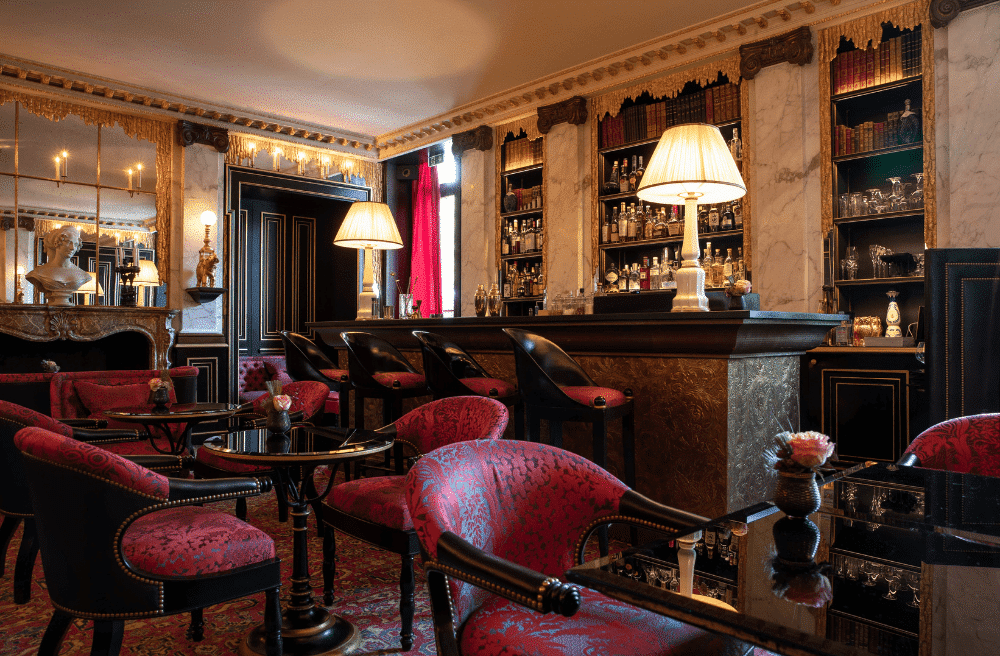 Jérôme Banctel's recipe
The chef Jérôme Banctel delivers for you his most delightful and sophisticated meal made from Macau artichoke.
The artichoke is a vegetable known for his diuretic virtues that helps eliminate toxins for a healthy digestive system. It also stimulates liver and vesicule ducts. Artichoke cultivation is sustainable as there is no known impact on air, water, soil etc.
Savour Chef Banctel's heart of Macau artichoke with cherry blossom and coriander leaves.
Ingredients
Artichokes:
1.8 kg Macau artichokes
2 kg lime
10 liters water
Sakura broth:
5 kg fennel bulbs
5 kg celery branches
1,5 kg mushrooms
7 liters water
5 cl soy sauce
10 salted cherry blossoms
Butter
Pepper
Fried artichokes:
5 bunches of pepper artichokes
2 litres of frying oil
1 bunch of fresh coriander
Table salt
Artichoke barigoule:
5 kg of artichoke leaves
2 litres of white wine
5 litres of white poultry stock
100 g onions
100 g shallots
100 g carrots
100 g leeks
100 g fennel
500 g butter
Garlic, thyme
Artichoke puree:
10 artichoke bottoms
1 lemon juice
150 g butter
Table salt
Sakura gel:
300 g sakura vinegar
4 g of Gellan®
4 g of Kappa
4 g agar-agar
Recipe
Step 1 – Artichokes
Start by mixing the lime and water and leave it to settle overnight.
Gently collect the clear water and filter with a cloth.
Turn the artichokes, remove the hay and leave the bottoms to soak in the lime water for 10 hours.
Drain the artichokes and rinse them well.
Bake them for 1 hour at 170 °C.
Cut the artichokes in half and then into four or six quarters depending on their size.
Step 2 – Sakura broth
Pare, clean and chop the fennel, celery and mushrooms.
Mince the fennel and celery and sweat them in butter without browning.
Pour in the water, bring to the boil and add the mushrooms.
Cook for 20 minutes at a simmer.
Season with freshly ground pepper and soy sauce.
Rinse the cherry leaves under cold water, chop them and add to the simmering stock.
Remove from the heat, cover and leave to infuse.
Strain, discard and set aside.
Step 3 – Fried artichokes
Warm the frying oil at 140°C.
Turn the pepper artichokes, remove the hay and cut into thin slices. Fry until golden brown.
Drain the artichoke chips on a plate lined with kitchen paper, salt them and dry them in the Excalibur (food dehydrator).
Wash, dry and remove the leaves from the coriander.
Drain and set aside in a cool box between two sheets of damp kitchen paper.
Step 4 – Artichoke barigoule
Clean the artichoke leaves.
Peel, wash and finely chop the onions, shallots, carrots, leeks and fennel.
Put all the ingredients in a large saucepan, add the wine, bring to the boil, allow the alcohol to evaporate, then add the chicken breast stock and cook for 1 hour at a simmer.
Strain through a sieve and beat with butter.
Step 5 – Artichoke puree
Cook the artichoke bottoms with the lemon juice in cold water.
Check the cooking: the artichoke bottoms should be very tender.
Drain, then blend briskly with a whisk, incorporating the butter.
Step 6 – Sakura gel
Bring the sakura vinegar to the boil with the gelling agents, leave to cool, then blend and place in a bag.
Step 7 – Presentation
Roast the artichokes in butter, glazing them with the sakura broth.
Drain on a plate.
On a large round plate, arrange the artichoke wedges.
Top each with fried artichokes and coriander leaves.
Place dots of sakura gel and artichoke puree on top.
Arrange the barigoule on the side in a sauce boat.
Enjoy!