Christophe Dupuy, Maya Bay Monaco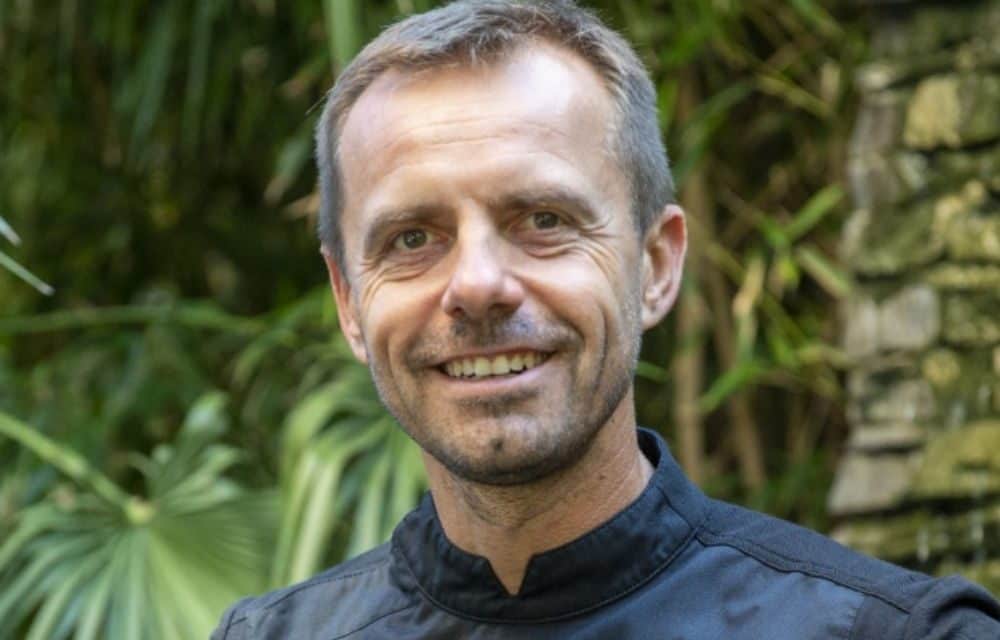 Executive chef of 2 restaurants, Christophe Dupuy trained with Rémy Giraud (Domaine des Hauts de Loire à Onzain), Christophe Cussac (La Réserve de Beaulieu, Beaulieu) and Jean-Marc Delacourt (La Chèvre d'Or, Eze). Sous-chef of Olivier Streiff when Maya Bay was a gourmet restaurant, he quickly became the executive chef. After 10 years, he still has his great curiosity that makes him want to learn more about Asian cuisine in his restaurant mixing Japanese and Thai dishes.
A mix of taste
In Monaco, there is Christophe Dupuy a French Chef passioned about Asian smell and taste.
Every time he bursts out with foreign dishes created from curiosity and open mindness. Even if he is French in a Thai restaurant, his cuisine must be very traditional. He does not hesitate on collaborating with a squad from Thailand whom brings out authenticity. The establishment also offers a fair and diverse cuisine according to seasons. Their commitment to the environment put in the Top 100 of those who work for the Principality.
Christophe Dupuy's recipe
The Chef Dupuy draws attention to our environment, region through the products used in the kitchen and which offers us so many riches and possibilities.
For Less Saves The Planet, he has created the sugary and savoury pineapple salad. We love eating pineapple when the weather is warm and sunny just because its taste and smell remind us of sunshine and vacation. This exotic fruit is full of water and essential nutrients. It is mainly good for bone health; it lowers cancer cells and inflammations. It also aids digestion and blood clots
Ingredients
For the topping:
Carrots in julienne
Chopped mint
Chopped coriander
Ginger in julienne
For the marinade:
For the seafood sauce:
2 red bell peppers
1 yellow bell pepper
1 green bell pepper
2 fresh chilis
1 shallot
3 garlic cloves
50g coriander
300g fish sauce
300g yellow lemon squeeze
150g sugar
Recipe:
Step 1 – Seafood sauce
Peel off the garlic cloves and shallot.
Wash and slice the bell peppers.
Blend all the indicated ingredients.
Step 2 – Preparation
Cut the pineapple in 4 pieces.
Empty, remove the heart and cut in pieces.
Shell the prawns.
Step 3 – Cooking
Marinate the prawns with the mushroom sauce.
In a pan, cook it for a few minutes.
Step 4 – Presentation
Mix the pieces of pineapple with the filling and sauce.
In half a pineapple, put the cooked prawns.