Chase relaxation with the best yoga app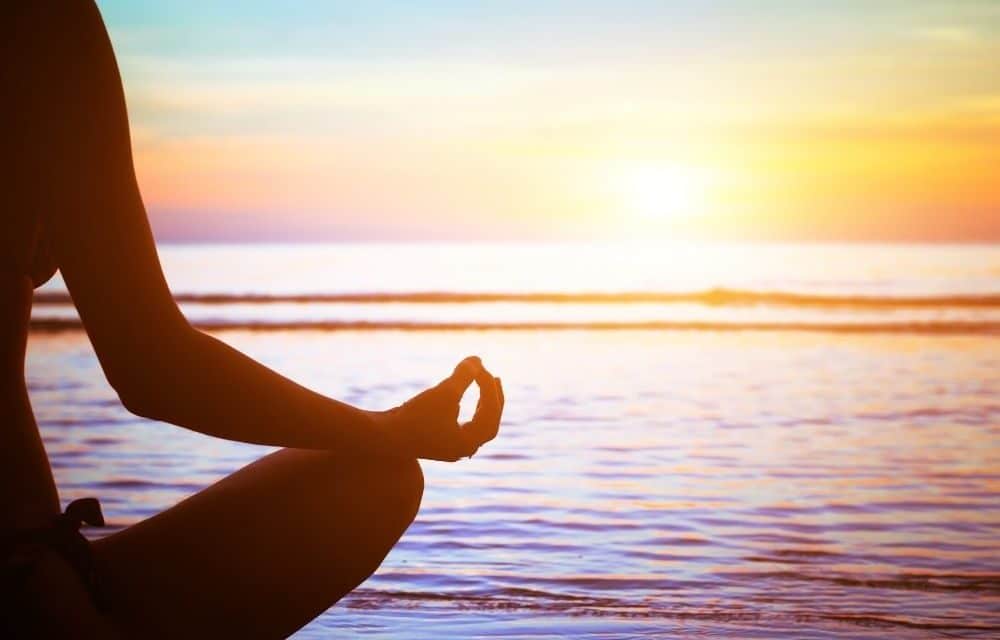 Stress, that 6-letter word, is the cause of countless physical and psychological ailments! To name but a few: sleep disorders, loss of appetite, fatigue, muscle contractions, especially in the back, and memory impairment!
What can we do about stress that eats away at us every day? Of course, there are many ways to fight it. But Less Saves The Planet advise you to start practising yoga on apps. Indeed, it is an easy and adaptable activity regardless of the place and time of day.
As we spend more and more time at home, why not take advantage of this to relax and eradicate negativity.
For this occasion and in relation to Low & Slow, Less Saves The Planet has put together a short list of the 4 best apps to do yoga in peace with your smartphone. 
Down dog: Yogi's delight!
One of the best yoga apps with almost five stars on Google Play and App Store. Accessible to all levels, Down Dog is renewed to the rhythm of its 30,000 combinations of postures. You can choose the duration of the classes, the music and also the areas of the body to work on.
The sessions last between 5 and 70 minutes. If you need more motivation, you can choose between several female and male coaches. If that's not enough for you, every class starts with a Vinyasa yoga session. This is one of the most dynamic forms of yoga as it aims to awaken the muscles and tone the body.
NB: Only three introductory classes are open to the public. Once completed, it costs £8.99 per month, £54.99 per year or £259.99 for life.
Down Dog, available on iOS and Android.
Asana Rebel: Get fit!
A combination of fitness and yoga, the app offers content designed by athletes and other yoga teachers. The programmes can be personalised according to your level of fitness. From strength training to flexibility and weight loss, Asana Rebel gives you the choice of over 400 workouts and detailed tutorials.
Beginners and advanced users alike can enjoy yoga sessions ranging from 10 to 35 minutes. The added bonus of this app is its large and active community that anyone can join. Through it, you can interact with over 10 million members worldwide! Asana Rebel is also unique for its nutrition section and healthy recipes. Those who want to change their lifestyle completely will be perfectly supported in this fitness/yoga/nutrition combo.
NB: To unlock all these levels, however, you will need to pay between €3.99 per month and €9.83 depending on the package you choose.
Asana Rebel, available on iOS and Android.
Daily Yoga: Daily practice!
Another reference in the field, the Daily Yoga application helps beginners to acquire the basics of yoga on the one hand, and on the other, the more experienced to deepen their practice. And all this in just 2 weeks! Whatever your level, you can follow more than 500 asanas (exercises), 70 training programs and learn hundreds of essential postures via explanatory videos.
Daily Yoga is designed for daily practice. You will perform 5 to 70 minute programs with different tracking angles such as weight loss, sleep improvement or total relaxation. The app also offers additional features such as audio meditation exercises and synchronisation with Google Fit or Apple Watch Activity. For seamless movement, you can broadcast to your screens or use your connected watch. You really are spoilt for choice!
NB: The first course is free, but you will then need to make an in-app purchase depending on the programme you want. It costs €5.99 for one month, €12.99 for three months and €29.99 for the year.
Daily Yoga, available on iOS and Android.
Yoga with Gotta Joga: Classic!
As with its predecessors, Gotta Joga has several programmes for everyone and a personalised progress tracker. Its special feature is also the thematic programmes for doing yoga with a chair, for sportsmen and now also with children. This new programme is divided by age group (3-5 years, 6-8 years, 9 years and over), with even acroyoga and relaxation sessions for the youngest.
Gotta Joga is an application with an ergonomic and friendly interface that offers classes depending on the time of day. Follow sessions from 5 to 120 minutes, even offline, and you can choose the level of difficulty. The videos are pedagogical and detail the movements. Feel free to switch the classes to your TV via Chromecast. For better functionality, the app is linked to the health app on your device. This allows you to calculate your active energy and heart rate
NB: Fifteen sessions are free, after that you will need to take out a monthly (€11.99) or annual (€47.99) subscription.
Yoga with Gotta Joga, available on iOS and Android.
Discover a new philosophy of life. In a word, yoga will be above all a path of self-development, which goes far beyond the mat!