The Chef's touch: Pomegranate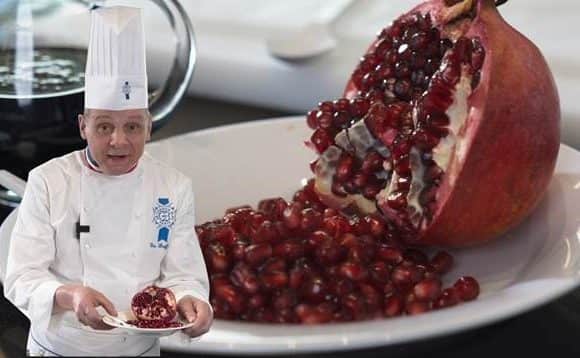 This fruit whose shape hints at its name is known for its antioxidant virtues, hence its classification as a "superfruit". Pomegranate is the focus of our Chef Eric Briffard in this article. The French consume an average of 10,000 tonnes of pomegranate per year. This fruit from Asia can be grown in warm climates, especially in the South of France!
How to choose it well and store it
Chef Briffard will give you some wise advice to make your purchase a good one. The middle of the season is in early autumn, from September to November. At equal size, the heavier it is, the juicier it is. Of course, prefer pomegranates with a smooth, shiny bark with a beautiful red colour without brown spots.
To store pomegranate, simply place it in the vegetable tray in the refrigerator. You may keep it for several weeks. Keep in mind that the more time goes by, the more pomegranate loses its juice content.
Identity Card