Radish: Chef Briffard's extra recipe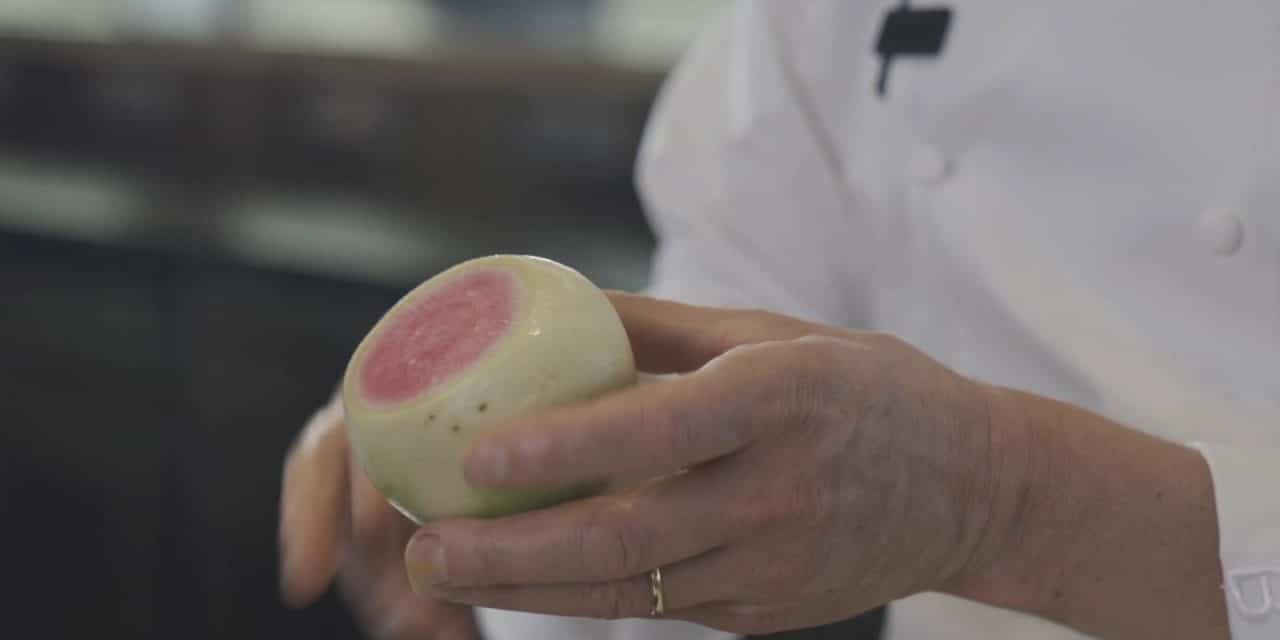 Radishes are commonly eaten raw but they are also quite delicious cooked in butter. Radishes can taste mild and sweet or peppery and pungent.
We welcome our well-known Meilleur Ouvrier de France and Director of Culinary Arts.  It is only between us that Eric Briffard shares with us his little secret of the day: radish.
How to choose and store radishes
You have to select nice looking radishes. They should feel firm when it is gently squeezed. If it gives to pressure, the interior will likely be pithy, not crisp. Like a good amount of food, radishes should be free of blemishes, cuts or cracks or yellowing. Stay away from soft radishes. The attached leaves should be green and crisp. In general, look for radishes that are smooth, brightly colored, with tops that are green and fresh looking.
Radishes can be stored in a plastic bag in the refrigerator for up to 5 days. You can eat the leaves so trim them off before storing in a plastic bag for a week. Lastly, wash and trim root end just before using.
Identity card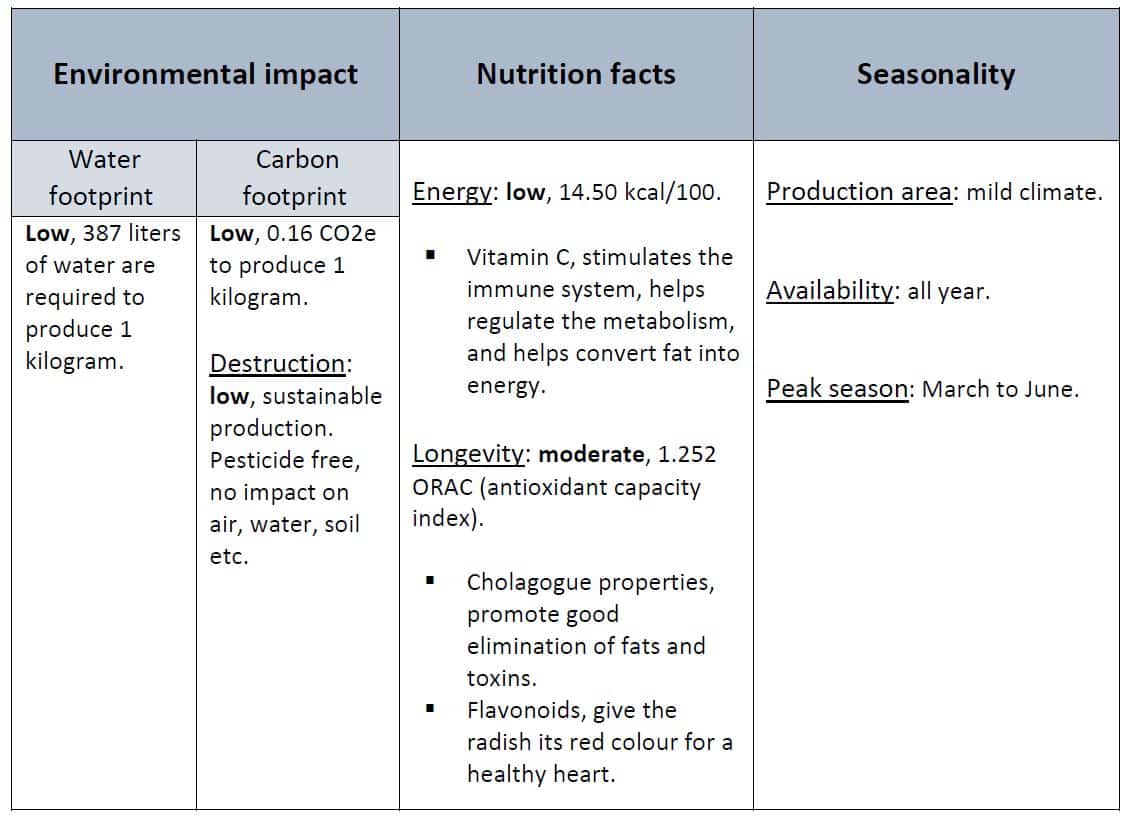 Only for us, the chef Briffard is revealing a succulent recipe for the day: his red meat radish petals!
Ingredients
1 red meat radish
Brown sugar
Table salt
Organic rice vinegar or organic cider vinegar
Recipe
Peel the radish like an apple.
Keep the peel for a vegetable tea after you put it in the oven.
With a mandoline, slice extremely thinly the radish.
In a plate, season with sugar, salt and rice vinegar.
Let it cook for a few minutes.
Enjoy!