The natural swimming pool: a virtuous cycle for a perfect ecosystem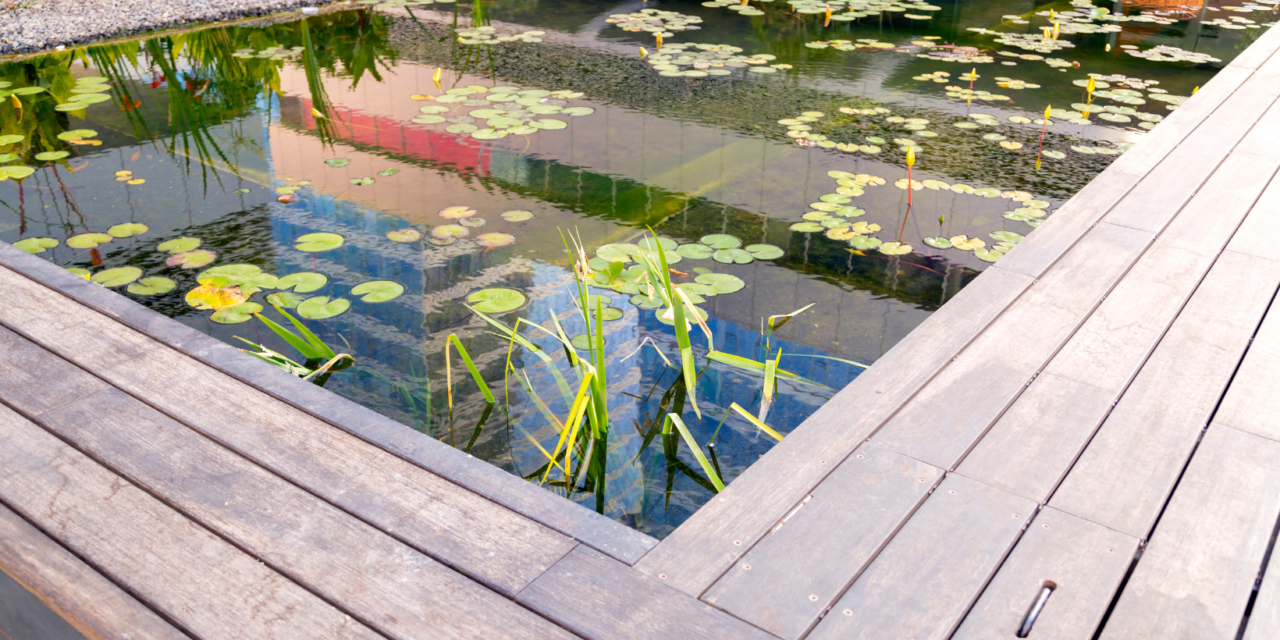 The natural swimming pool: Do the Ushuaia advertisements make you dream? Imagine yourself swimming peacefully, surrounded by water lilies, dragonflies and butterflies.  The water is impeccably pure and self-regenerating. What if we told you that you didn't have to go to the other side of the world to enjoy this waking-dream? With your own natural swimming pool in your garden, you'll feel like you're travelling every time you go for a swim (and without tourists around).  Keep reading to discover how it works and its installation!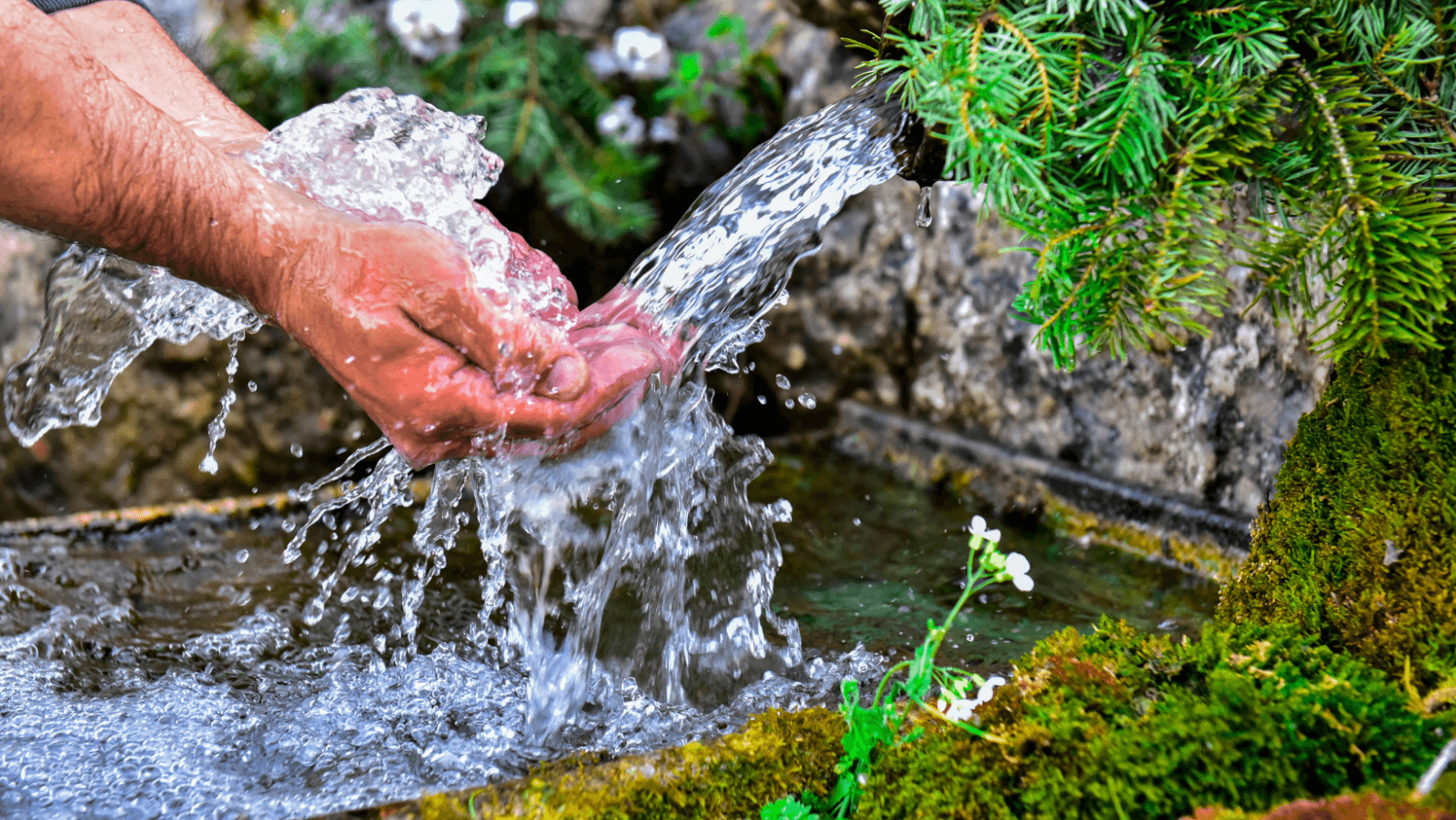 The natural swimming pool: an ecological haven in your garden
If you decide to launch out in this fabulous ecological adventure, here is in three vignettes how to make your own natural swimming pool.
Before investing in the construction of a natural swimming pool it is necessary to know that it divided into three distinct zones:
The bathing zone or swimming pool: this zone is equipped with a filtration system, a skimmer, a sedimentation compartment and a UV filter. With this all-natural filter system, the smell of chlorine is a thing of the past. With a natural pool you will smell fresh water and your skin will be softer than a newborn baby. 

The lagoon or planting area: This area, smaller than the swimming area, will be filled with plants that purify and filter your water. This natural purification and filtration system is based on micro-organisms, algae and aquatic plants. This planted pond will make your natural swimming pool very attractive. A place full of life, good for the planet and your mental health. A direct contact with nature, your own eco-system in the garden. 

The regeneration zone: this zone is usually accompanied by a waterfall. And between you and us, who hasn't dreamt of having their own waterfall? In addition to lifting your natural swimming pool to the ranks of a real-life oasis, the waterfall allows the water to be oxygenated and aerated. This zone is optional but we strongly recommend it. 
These three zones allow the water to circulate in a closed loop. Going from one pool to another, the water quality of your natural pool will be assured. This ecosystem will surely need a boost at the beginning. Do not hesitate to invest in a pump in order to generate the course of water. This will be done naturally afterwards, the lagoon is located at a higher level than the swimming pool so gravity will do the work.
The water in a natural pool remains at room temperature. If you often feel a bit chilly, you can heat it up with solar panels to enjoy it longer. However, do not put the heating at full capacity otherwise your ecosystem risks having a heat stroke.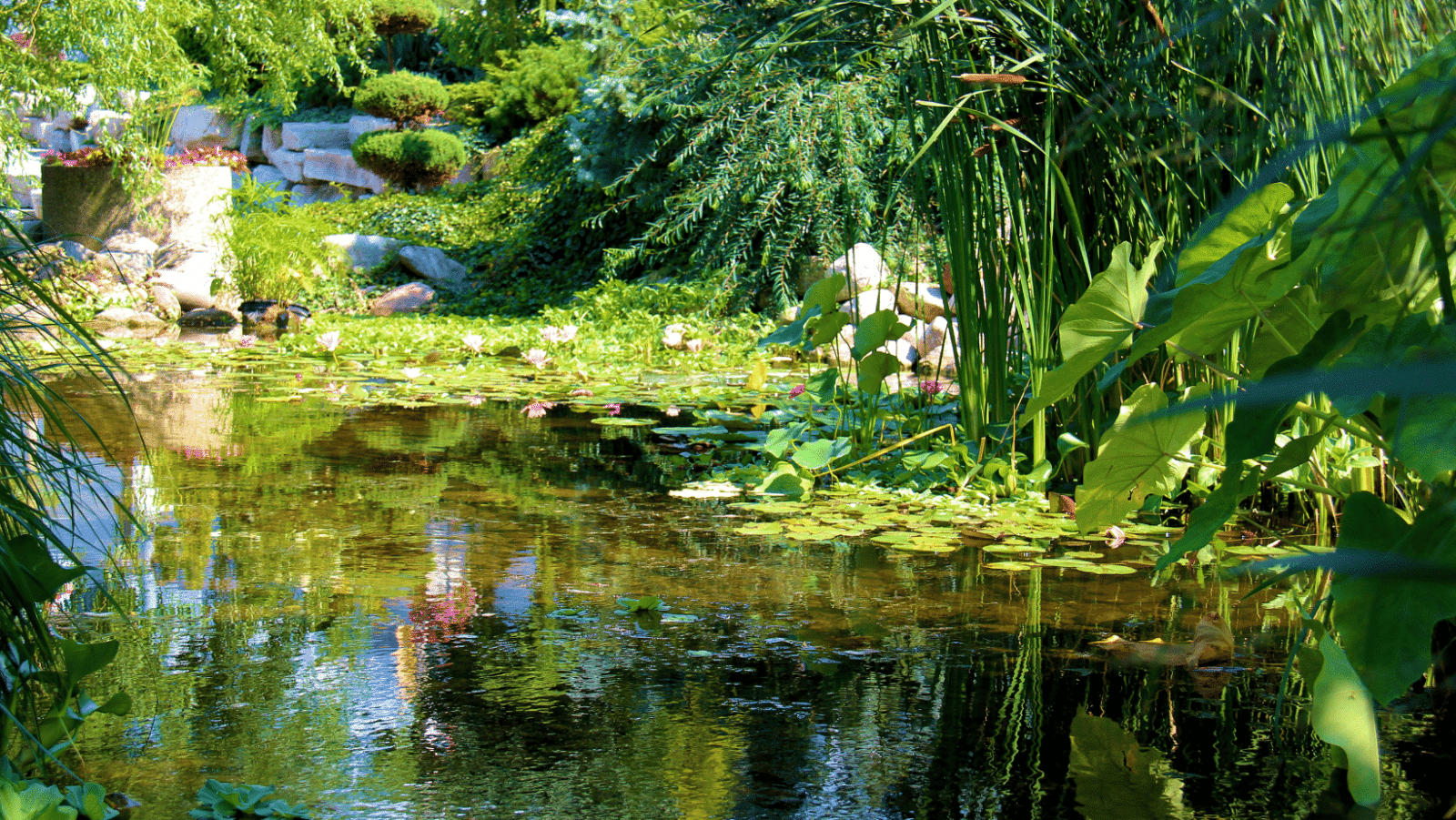 The natural swimming pool, a worthy financial investment 
Let's summarise: with a natural swimming pool you will have pure water and without chemical treatment, worthy of a true haven. You respect nature and your body. Its maintenance is simplified and less expensive.  All you have to do is sit in your floating buoy and enjoy the sun and the calm. Finally, this pool evolves with the seasons, in summer and winter you will never tire of admiring it and observe the life that thrives there.  
For a natural swimming pool, count 20 to 35 000 €. A natural swimming pool remains a considerable investment, however in the long run you will spend less than a traditional swimming pool for its maintenance. It will be like gardening. No more toxic chemicals, you will only have to pamper your fauna and your flora.

Like all good things in life, there has to be a balance. So for the location of your organic pond you don't want too much sun or shade. A semi-shaded environment and your ecosystem will flourish.  

The plants and wildlife in your lagoon work tirelessly to provide you with this little slice of heaven in your garden. So it's only natural to give them a hand every now and then. During the summer season, a weekly cleaning is recommended. Remove dead leaves and clean the sides and bottom of your pond. Once the season is over, maintenance should be carried out once a month. Prune the plants and use a natural pool cleaner machine to clean the walls and bottom of the pool. 

How to choose the fauna and the flora? Floating, purifying and oxygenating plants. Here are the plants which take part in the development of animal bacteria which will compose your fauna. Just put them in place and let nature take care of the rest. Isn't life beautiful? 
Now you have all the information you need to build a real paradise on earth! Talk to professional builders of organic swimming pools, ask for second opinions and you will live in bliss in the blink of an eye. 
To keep up with all our news, find us on Instagram and on our Twitter account.
We post daily on our social networks so you can keep up to date every day. You can also share our content on your own networks from the options at the bottom of the page!
See the article on 9 HOUSEPLANTS TO DECORATE YOUR HOME
See you soon for our next article!