Bruno Oger, a conscious starred-chef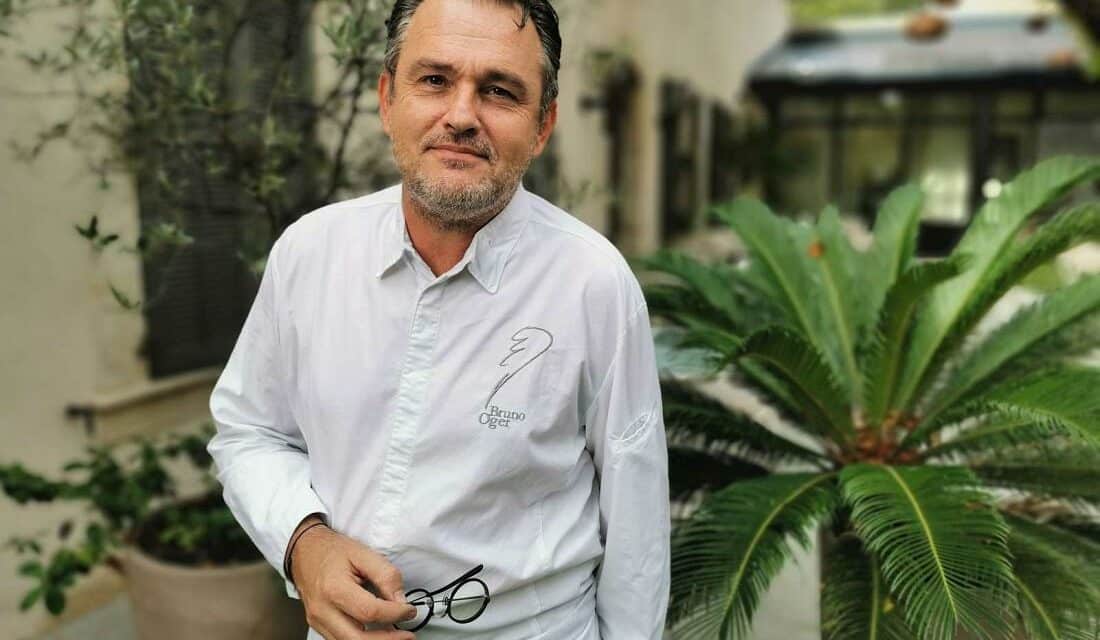 Chef Oger. Underneath the chef's hat is Bruno Oger, an outstanding chef,
Bruno Oger, the two-starred chef at La Bastide, never ceases to delight his guests with his delicate, creative and refined cuisine, with Mediterranean flavors and local products. He opens his doors to you in his two restaurants with different universes: the Villa Archange, a 2 star gastronomic restaurant and the Bistrot des Anges for a chic and friendly brasserie.
Born in Morbihan, the Breton chef has been passionate about cooking since the age of 12. He began practicing his vocation alongside Georges Blanc in his 3-star restaurant in Vonnas. At only 23 years old, he already manages a team of 15 cooks in one of the 5 restaurants of the Oriental Hotel in Bangkok, one of the most beautiful palaces in the world. In 1997, he received his first MICHELIN® star with the Villa de Lys and was elected Best Chef of the Year by the Gault-Millau® gastronomic guide three years later. After receiving his second star in 2005, he also had the honor of preparing the most important official dinners of the Cannes Film Festival, including those for the 50th, 60th and 70th anniversaries.
But how does he do it? It is often said that behind every great man there is a woman, in this case Hélène, who is none other than his dear wife, a portraitist. He can count on her and his two sons as the source of his strength. He is also fortunate to be surrounded by a precious team that accompanies him on a daily basis: Jacques Di Guisto, his second in command for more than twenty years, Maxime Simonot, his pastry chef, Alex Dervieux, his expert sommelier, and his manager Eric Descazaux.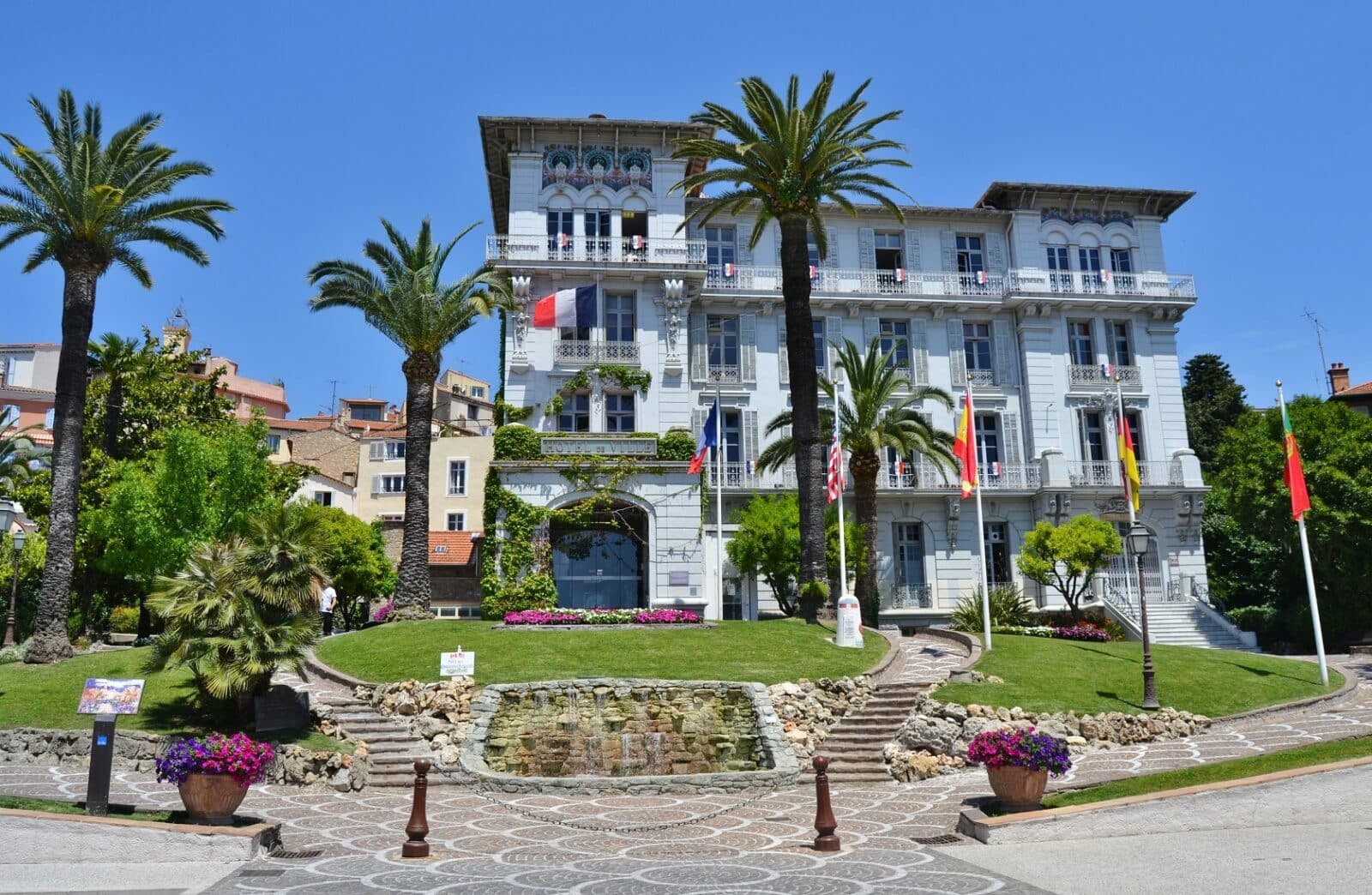 Ecology as the key word
Because Bruno Oger stands in the line of eco-responsible chefs, ecology is a program that is close to his heart. Since its inauguration in 2010 with the presence of Anne-Sophie Pic and Georges Blanc, La Bastide is designed, at all levels, to respect the environment but also the consumer.
This begins with the choice of products. Meat, vegetables and herbs, as well as the drinks that accompany them, are all essential. The latter must come from the French terroir and of course, preferably, locally. Waste management is also important. These are all carefully sorted and separated, from used oil to folded cardboard! Energy saving is also a major concern. In winter, the staff must pay particular attention to closing the doors and windows of the various spaces in order to reduce heating consumption.
For the chef, ecology also means using lighting in the most appropriate way and using it sparingly. The consequent investment in LED lighting that he has undertaken in his gigantic kitchen is a good example. The kitchen has two areas, one dedicated to the double starred gastronomic table and the other to the bistro part, and these are in action according to their use. Bruno Oger has just installed a new two-by-three meter outdoor sign that will only consume the equivalent of a hundred-watt bulb. It goes without saying that all the vegetated outdoor spaces are watered with drip irrigation. In the end, Bruno Oger wanted his Bastide to be defined as a true ecological laboratory while delivering an infinitely virtuous and tasty cuisine, well in the air of time.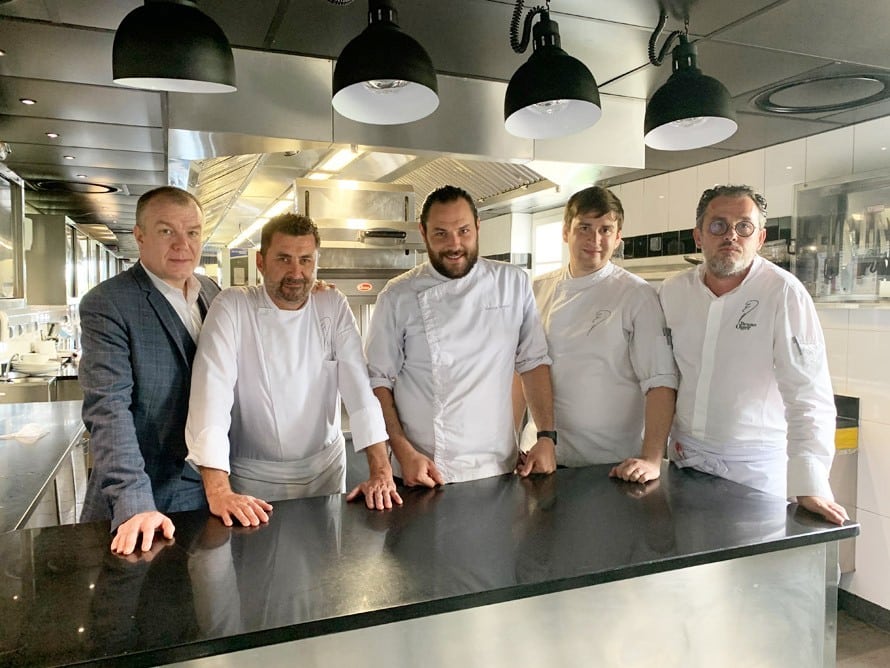 To find all our news, find us on Instagram and on our Twitter account.
We post daily on our social networks so you can be up to date every day. You can also share our content on your own networks from the options at the bottom of the page!
See the article on THE 5 ANTI-STRESS COCKTAILS
See you soon for our next article!