COVID-19: HOW TO CONTROL ANXIETY?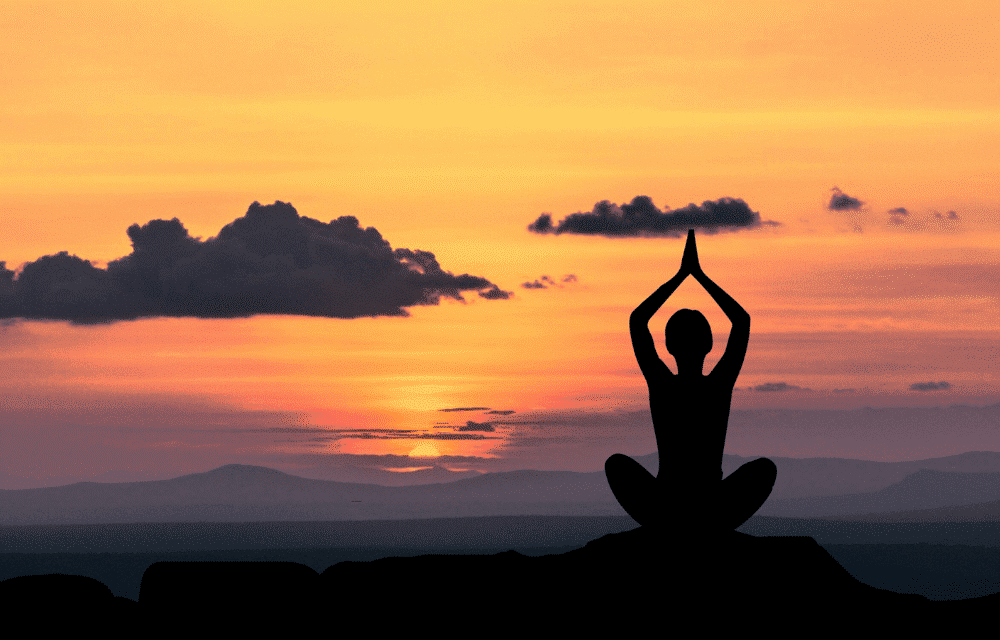 It has been a year since we have been living with Covid-19. Each one of us is trying to find a way to face this historical circumstance!
Less Saves The planet has finally found the right answer to let everything go.
The Low & Slow method is known for its good effects on anxiety. This technique mentally removes ourselves from the outside world. It will significantly limit daily and overpressing thoughts. Let's get involved one moment.
Advantages of yoga
Since the 1970s, a few studies have shown how yoga can cure depression and anxiety [1]. It has a great impact on the brain's health. Searchers from previous study have observed that people with regular practice tend to have differences in brain regions for both cognitive and emotional functioning.
Yoga would be a very effective practice to help people with or without anxiety disorders to manage their stress. For example, we observe an increase in the volume of the amygdala. This brain structure contributes to emotional regulation. Moreover, the practice of yoga can reduce the secretion of cortisol, the main hormone causing anxieties [2]. Better still, the sequence of movements associated with the control of the breath activates the secretion of the hormone known as "good mood": serotonin.
By reducing anxiety, yoga seems to adjust the stress response. This helps reduce physiological arousal – lowering heart rate, lowering blood pressure and easing breathing.
Let's fight distress around coronavirus
The Covid-19 pandemic has caused what is known as generalized anxiety to explode. Usually, this is a feeling of insecurity almost permanent. In his book Yoga-thérapie, soigner les chocs émotionnels et les peurs [3] Lionel Coudron describes it by "tightness in the plexus and tension in the shoulder area. And also, clenched jaws ».
Yoga is here to maintain a certain balance. Thanks to it, calm and serenity are easier to find. In consciousness, yoga helps anchoring ourselves in the present moment. By also taking a step back from everyday news, we are less in projection, less anxious, less full of doubts. The effect is immediate when we stop this practice for a short amount of time!
Famous yoga teacher B.K.S Iyengar would say: "When you cannot hold the body still, you cannot hold the brain still. If you do not know the silence of the body, you cannot understand the silence of the mind [4]." Beyond the postures, what really counts is to enter into this yoga philosophy. It is through this emotional and spiritual approach that one can become grounded and awake of your surroundings.
Simple ways
How do we actually control our stress? Because yes, it is an innate reaction to uncomfortable situations. We must learn to live with it in order to accept it more.
We know ourselves better than anyone else when we feel resistance, we just need to focus on what we can control. During this sanitary context, let's learn to get away from television and social networks that can be very anxiety-provoking. And let's enjoy the benefits of yoga because we simply need our bodies to practice it.
Breathing exercise is a great way to cleanse the lungs. To begin, take a breath in through the nose and a slow and deep exhale. Breathe in again and begin to exhale, contracting the lower abdomen to force the air out in short, sharp exhales. The inhalation will be passive between each active, quick exhalation. Do this about ten times and you will see, stress and anxiety will give way to pure well-being.
[1] Yoga for anxiety and depression, Harvard Medical School, 2020.
[2] Association of yoga practice and serum cortisol levels in chronic periodontitis patients with stress-related anxiety and depression, Journal of International Society of Preventive& Community Dentistry, 2016.
[3] Yoga thérapie : soigner les chocs émotionnels et les peurs, Corinne MIEVILLE et Lionel COUDRON, Edition Odile Jacob, 2018.
[4] Light on Life: The Yoga Journey to Wholeness, Inner Peace, and Ultimate Freedom, Bellur Krishnamachar Sundararaja Iyengar, Rupa & Company, 2005.