BEAUTIFUL BRICKS FROM OUR TEXTILE WASTE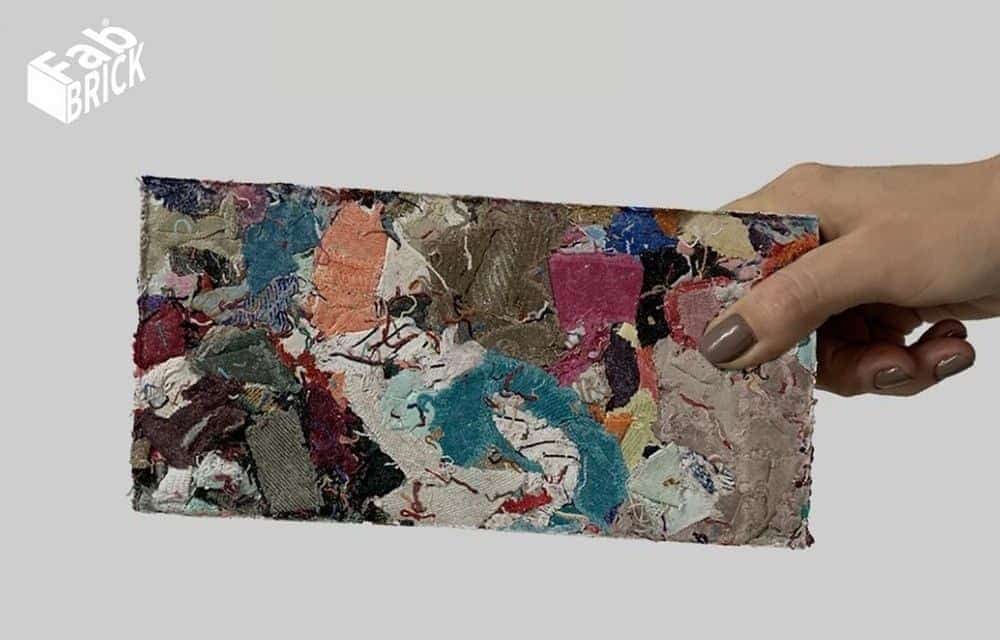 Can you believe that in 2017, FabBRICK was only a graduation project for its founder Clarisse Merlet, who was then an architecture student? She thought of this project after she made two separate observations. First of all, materials used in the construction industry are particularly polluting and energy-consuming, which led Clarisse to use second-hand materials in a first time. Later on, she realized how urgent it was to recycle textile waste, which make up for 700 000 tons each year in France. The textile industry is the second most polluting after those of fossil energies. Furthermore, textiles already possess advantageous properties regarding architecture, which inspire FabBRICK for the conception of a thermal and sound insulating material, such as cotton for instance.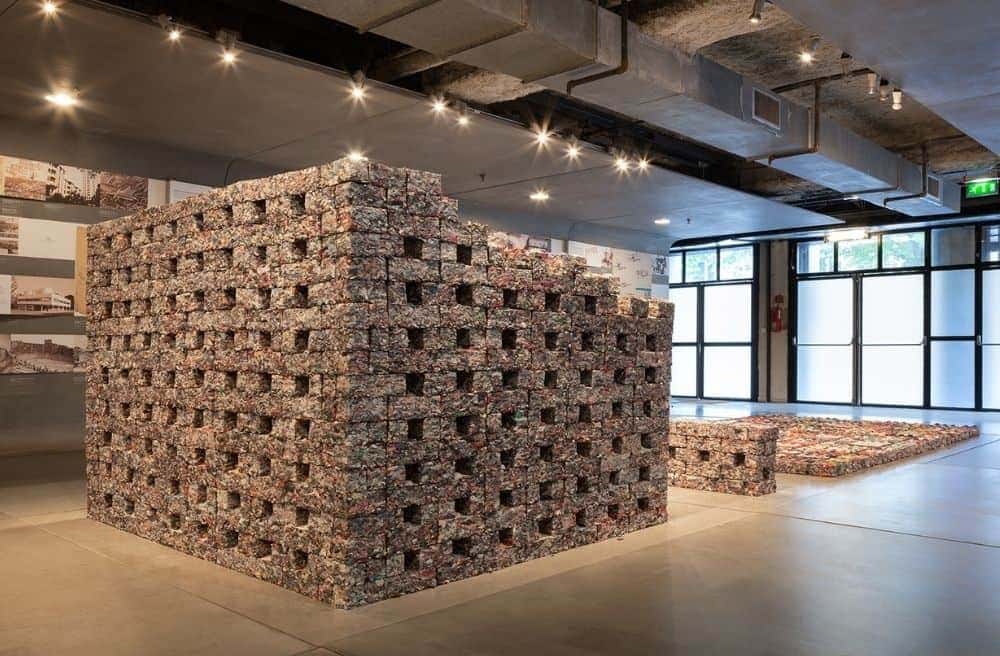 Biodegradable and multifunctional bricks
 Now, FabBRICK is a start-up which already has six employees of a wide range of crafts. Using an artisanal method, it conceives ecological bricks from textile waste assembled with biodegradable glue. Then, everything is mixed and inserted into a machine so it can be mechanically compressed. A 400 grams brick usually makes up for three recycled shirts. Bricks exist in four different sizes. They are used for space arrangement thanks to partitions, for interior decor or even furniture. Clarisse Merlet still wishes for it to become a real sustainable construction material used for more important and time-lasting projects such as load-bearing walls in housing.
Of course, the color of the bricks can be unified if the recycled textiles are of the same hue. Textiles are purposely roughly mashed up so that the bricks' composition could be easier to guess.
Since it was created, the start-up has recycled about 12 tons of textile making up for 40 000 bricks! FabBRICK still aims for expanding and industrializing its process while remaining in a sustainable perspective. Three machines have already been conceived in order to reach their goal. The last version was even replicated five times in order to increase the production capacity.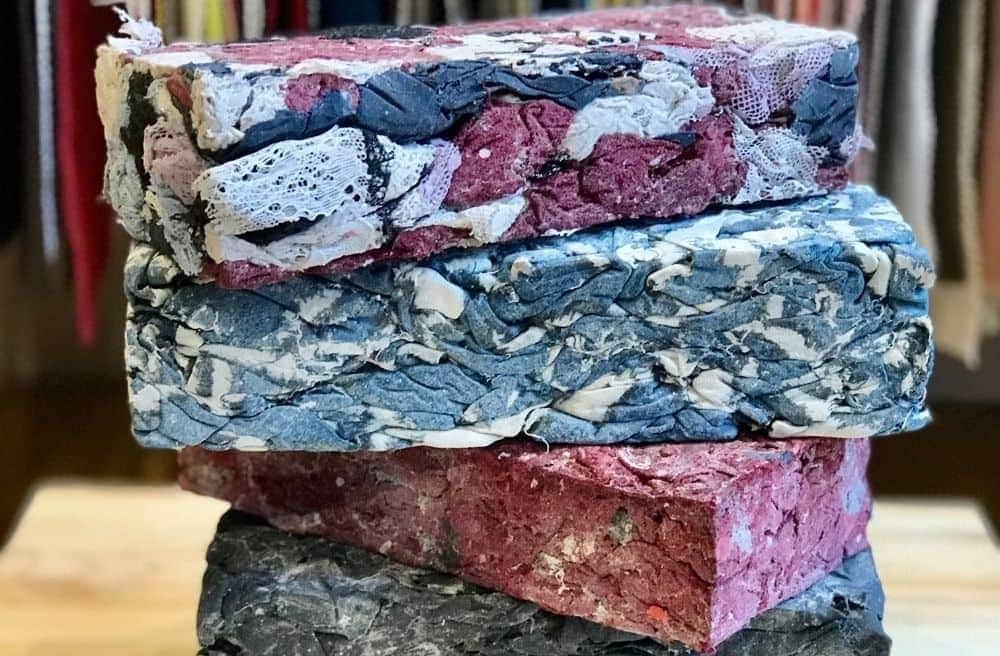 As years go by without the planet's situation improving, we will tend to choose more green alternatives such as this one in our consumption. Less Saves The Planet encourages each individual to begin with small changes they can easily make. Once our efforts will be joined, they will be able to have an impact in the fight against global warming.
Since the brand's creation, its bricks were used in different projects for houses such as Ikea, Galerie Lafayettes, the French men clothing brand Jules or the thrift shop KiloShop.
If you want more information on FabBrick, you can visit their website or their Instagram account.