ÉRIC CANINO, LA VOILE, TWO STARS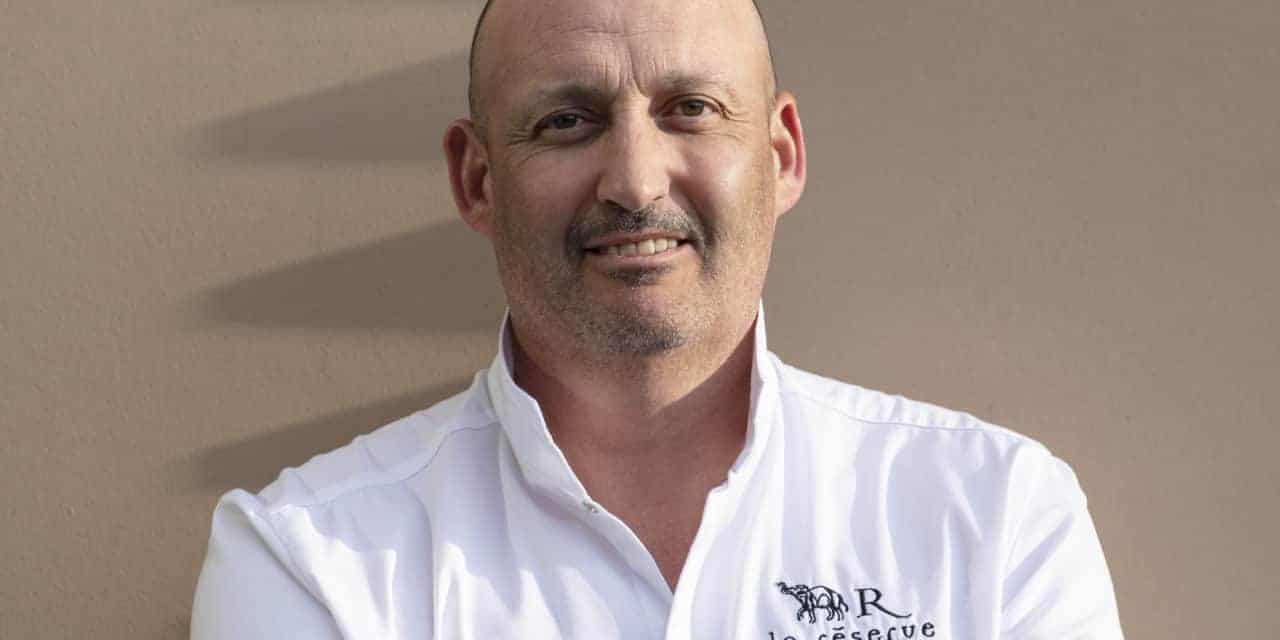 Éric Canino, double-starred chef at La Voile, the highly gourmet table of the Ramatuelle Reserve, is the champion of a gastronomic and aerial cuisine, filled with marine touches. Today, he proposes an eco-responsible way of cooking beetroot, a vegetable as beneficial for us as for the planet.
Beetroot, a vegetable full of assets
Beetroot is a vegetable that attracts the interest of Less Saves The Planet because of its very low impact on the environment. Rich in iron and vitamin B9, beetroot adapts well to different types of climate and does not require fertilizer. Produced throughout France, it is easily found locally. Its water footprint amounts to only 132 liters of depleted water per 1 kilo of beets produced, much better than other vegetables that generally consume between 230 and 300 liters per kilo/product. With the preservation of water consumption being  considered the 6th priority of the United Nations which we focus on in the fourth chapter of Less Saves The Planet, Éric Canino has chosen to reveal his recipe for beetroot cooked in seawater.
Éric Canino's recipe: beetroot cooked in seawater
This tasty beetroot dish is wasteless, the vegetable being used in its entirety. Its leaves are fried to bring a crispy texture. Its peels are used to make a dressing. Finally, cooking beetroot with seawater helps to preserve the flavors to the maximum.
The recipe is divided into five main steps.
First, take a nice beetroot from the vegetable garden that you will wash in clear water with a little white vinegar, being careful to keep the leaves clean. In order to preserve the water, Less Saves The Planet recommends soaking the vegetables for fifteen minutes in a liter of water mixed with white vinegar or bicarbonate rather than rinsing them with the tap, which drains about ten liters per minute. Our chapter on waste is full of tips on preserving fruits and vegetables. Once dried, peel and put them in the juice extractor.
Cook the beets in seawater. As soon as they are cooked, drain, then put them in the oven ventilated at 150 degrees to dry them so a crust forms around.
With reduced beet juice, stir in sherry vinegar, allow it to cool and add walnut oil.
Cut the cooked beetroot into nice quarters and fry them in olive oil. Deglaze with beet dressing.
On a plate, fill a circle of beetroot wedges neatly arranged in harmony, place herbs harmoniously, drizzle with dressing and place fried beet leaves.
The chef also serves his recipe with a cream-based sauce, to which he incorporates herring eggs to recall the iodized taste of beetroot.
If you live near the sea and want to replicate the recipe, it is best to do so during the full beetroot season from October to March. However, with the beetroot being available for the rest of the year, you can try this recipe for a summer dinner!